Grammy Award Winning Artist The Weeknd is Leading the Pack in New HBO Cult Drama
The Weeknd enchanted the world with his high octane voice, sultry lyrics and cultivated multiple awards throughout his musical career. Now the pop star sensation is building his chops as an actor in a project led by the mastermind of Euphoria, Sam Levinson.
The Idol is looking to be an HBO development. Per to Deadline, the Blinding Lights singer will be starring in and co-producing the series. Joining Levinson and The Weeknd will be the former nightlife personality turned writer, Reza Fahim. Other members of the creative team for this project include Joseph Epstein (Health and Wellness), Ashley Levinson, Kevin Turen, Aaron L. Gilbert (Bron Studios).
The series will follow the life of a female pop singer who intertwines her fate with an alluring L.A. club owner who happens to manage two very different clubs. The Idol will have ultraviolet twists and turns, as the female pop artist starts to realize the man she's with is an L.A. club owner by night and secret cult leader by day.
If the world has learned anything from watching The Weeknd, it is to expect the unexpected. The pop star has already started down the path of acting, dating back to 2019. His first acting role was in Adam Sandler's crime drama, Uncut Gems. The award-winning artist also did voice-over work on American Dad! In 2020.
The drama will most likely be something to anticipate in 2022. With so much mystery behind the release details, the series will be worth the cult following.
---
Author: Betti Halsell, senior writer at Hollywood Melanin
Skyh Alvester Black Talks Life, Faith and Love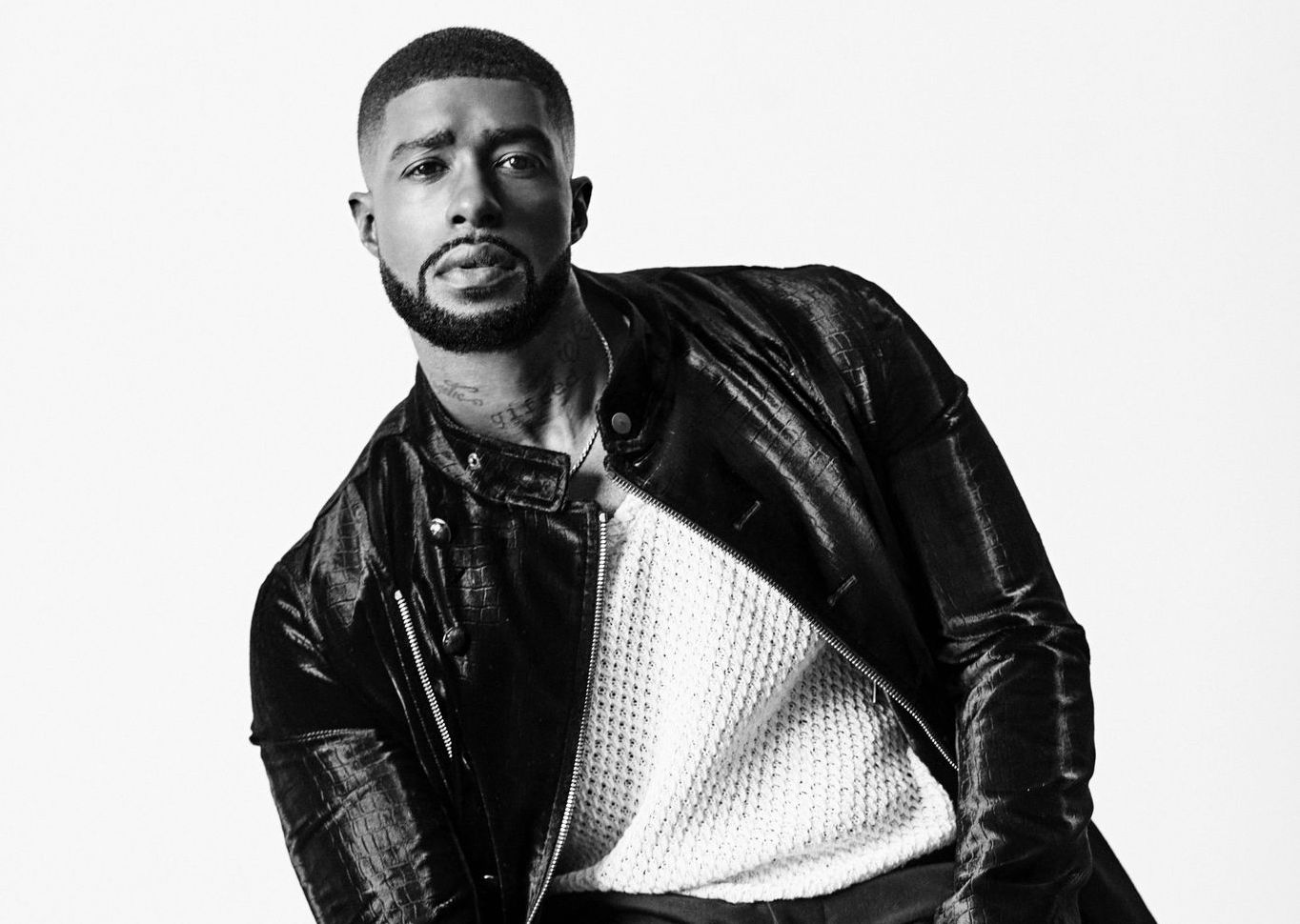 Best known for Sistas and All The Queen's Men, Skyh Alvester Black has been putting in work to get to where he is today. It was not always easy, but, ultimately, every challenge he encountered helped build his character and led him to his purpose.
Born in Alabama and raised in Miami, the 33-year-old Florida native always had a deep-rooted love for music. Dancing became the passion he wanted to pursue professionally, a task that required real commitment. His loving grandparents, who raised him, were prime examples of how hard work, dedication, and faith pay off. "My granddad created a construction business only having a High School diploma," Black shared with HM, "I always saw the work ethic in my grandparents, so it was just kinda innate for me. If I wanted something – to go after it with the relentless approach and jump because the net would always appear."
While his other dream of becoming an R'n'B singer did not pan out, dancing became his thing. He loved it and was good at it. Black worked on stage with some of the biggest names in entertainment, including Rihanna and Beyonce. Dance was the path, the goal. Dance was everything until it wasn't.
In 2010 Black had an encounter that shifted the trajectory of his creative journey forever. Back then, he auditioned for a small part in Grey's Anatomy, where he met Debbie Allen. The legendary dancer and actor saw something that Black was not aware of at the time. 'Honey, I'm going to make you an actor. That's what I see of you,' Allen told him. It would take a few years and hard work for those fateful words to become a reality.
Encouraged by his music manager, Black stepped into Tasha Smith's acting class in 2018. Sadly, his beloved grandfather had passed by then, and Black's singing career had not taken off. "I felt like a failure cause I didn't accomplish it to the gratitude that I wanted to accomplish it," he told HM, "and I felt guilty about that until my grandfather passed, and I wasn't where I personally wanted to be. I felt guilty that I wasn't able to give back everything he gave me."
The acting workshop was the spark he needed, "I fell in love, and I remember everything Debbie Allen had pushed me to do several years before, and it was cathartic, it was therapeutic. It was everything that I needed, and it became an obsession." That was the turning point. Exactly one year later, Black booked his first major television role as Jacobi on Tyler Perry's Sistas that airs on BET. The network recently renewed the series for a fourth season, so there is no time to catch a break just yet.
After the first time I had the privilege of doing Sistas, I felt like I could do anything!
Working with Tyler Perry certainly warrants an intense schedule, and Black is here for it. "It's the best training for an actor. And not just an actor but a professional. I love it! Even the first time I got the privilege of doing Sistas, I felt like I could do anything; because of the pace and intensity. It's this well-oiled machine that just works," he told HM.
Black then went on to book a role on the BET+ series All The Queen's Men. The show takes viewers into the world of exotic male dancing. The actor plays AMP, a bouncer/doorman at Eden, a club managed by Marilyn 'Madam' DeVille (Eva Marcille).
There is no word on the show's season 2 renewal yet, but it's clear that the audience wants more. "I was completely surprised by the response," Black shared with HM, "It's such a taboo subject in mainstream America, and we were in the middle of the pandemic. It has been such an amazing and unexpected ride, and people are loving it, so I am completely grateful."
And this is just the beginning. Ahead lies another leading role in AllBlk's new legal drama Lace from Deuces and Brotherly Love helmer Jamal Hill. The series follows a prolific Los Angeles attorney Lacey (Maryam Basir), who often blurs the lines between right and wrong to protect her rich and powerful clientele. Black stars as attorney Othello Charles. The show will air in November.
Things are coming together not only in his professional life but also personal. Black and his girlfriend and Sistas co-star KJ Smith recently made it Instagram-official. Although the couple stays mostly private, Black wants everyone to know how proud he is of his significant other. "She is great!" He told HM, "I learned how to be a leading man by watching her when she didn't even know I was watching. She is the exemplary leading woman, and she is incredible!"
The journey of the leading man has not been easy, but he says he likes to test his limits "because when you are pushed, you never know what you can actually accomplish."
---
Interview by Tina French, Hollywood Melanin
"It's So Much Bigger Than Me": KJ Smith Talks Her Journey On and Off Screen
In an exclusive conversation with Hollywood Melanin, actress KJ Smith talked about the force behind her dedication to the art of acting, producing, and creating a bridge for other success stories to form. As a multifaceted woman of color, Smith plans to hold an unforgettable legacy.
Hollywood began to take notice of Smith after her breakthrough role in OWN's drama series Queen Sugar, created by award-winning director Ava Duvernay and Oprah Winfrey. "Queen Sugar was the role that started me on the trajectory of really believing in myself," the Florida native shared.
Before that life-changing moment, Smith honed her skills by often collaborating with friends and acting in their projects. "I started off doing a lot of free work, web series, and comedy skits for friends." She was a "background artist" for years before booking her role on Queen Sugar.
Getting that first big gig did not just elevate Smith as a working actor but also gave her the internal push she needed at the time. "It did more for me mentally," she shared, "Mentally, it reminded me to keep pushing, keep going, and that's really what this industry is about."
The never-ending process of motivating herself, overcoming doubt and fear of not using her gift had brought Smith into a new role as a producer. Her first feature film, The Available Wife, which she produced and starred in, was launched last year and nominated for Best Narrative Feature at the American Black Film Festival (ABFF).
In 2019 Smith landed one of the lead roles in Tyler Perry's Sistas, a drama-comedy series that portrays life unraveling between four Black women living in Atlanta. Smith, Mignon Von, Ebony Obsidian, and Novi Brown play the main characters. The women face many complexities of thriving in their careers while managing romance.
The show, which BET has renewed for a fourth season, has been a great success. Sistas season two premiere was reported the "most socially viewed cable program," generating over 1.8 million views on Facebook and Twitter. Smith's character, Andi Barnes, is a high-powered attorney.
"I feel like [ Andi] represents a lot of Black women in America and all over the world honestly," the actress said. "Right now, Black women are the most educated demographic in the country. Andi, she has it all: an education, a job, and in her mind, she has the perfect partner."
…It's so much bigger than me. When I made it about myself, I was unsuccessful
Personal on-screen success is not all Smith strives for. Pouring into others and working for the good of the collective community is the ultimate goal. "What I'm learning, especially through my mentees, people from my hometown, and my younger relatives, is that it's so much bigger than me. When I made it about myself, I was unsuccessful," she told HM. Smith wants to continue to hold the light for other people to achieve success.
Through her personal and professional journey, Smith stays focused on the bigger picture – it's about helping others and being the example of what is possible. Part of her legacy is making the world a better place and focusing on unsheltered and fostered youth. "I want to do what women who I admire and aspired me, did for me. Which is to encourage me to keep going and be the best that I can be."
As Sistas continues its run, Smith continues to book more roles. Last year, she starred in Netflix's suspense thriller, Fatal Affair, with Nia Long and Omar Epps. She also made an appearance in Kenya Barris' comedy series #blackAF. In addition, according to a recent announcement, Smith will join the Power prequel series Power Book III: Raising Kanan in a major recurring role.
---
Betti Halsell, senior writer at HM
Teyana and Iman's Reality Show Renewed For 2nd Season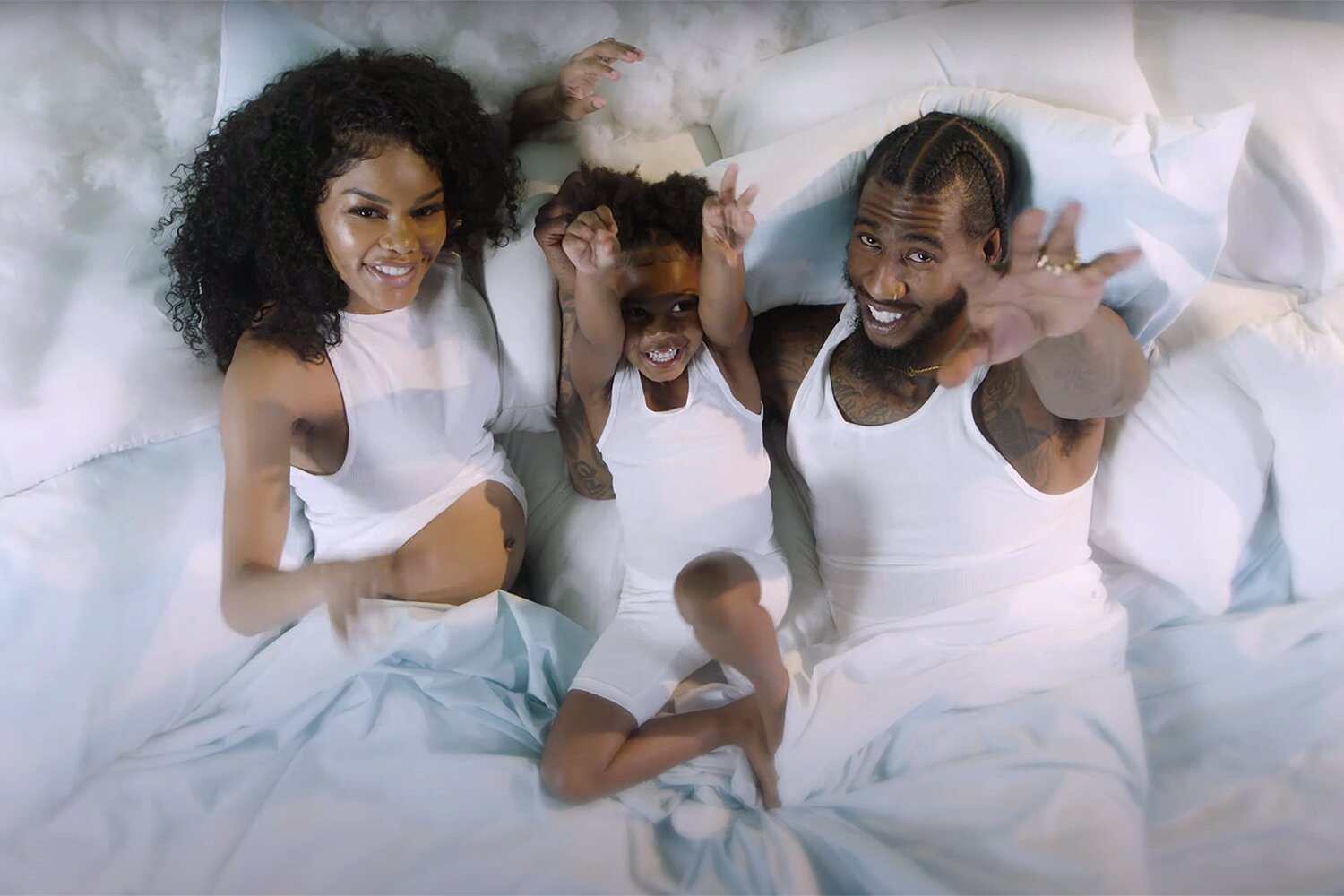 Teyana Taylor and Iman Shumpert are set to return with their unscripted reality series We Got Love Teyana & Iman, The Jasmine Brand exclusively reported. According to the publication, E! will renew the show as it scored high viewership ratings.
The series gives an unfiltered peek behind the curtain as the power couple – the R&B singer and NBA champion, along with their tight-knit entourage of family and friends, continue building their empire, all while juggling their careers and busy home life.
We Got Love Teyana & Iman first aired in June. The final episode dropped on Wednesday, September 15.
In the season finale titled Fast Tunes at Aunties High, Teyana and Iman can be seen attending a recreated High School prom. Since the R&B singer missed out on the experience, the NBA champion and his team attempt to put together a dream prom for Teyana.
After episode 8 aired, viewers took it to Twitter to share their reactions.
One user wrote, "The Prom was beautiful glad she got to have one, The team did a great job bringing everything together."
Another said, "Aww so sweettt! And he bought Hot Cheetos and Skittles!? LOL He the one sis!"
Fans also have expressed wanting more of the show. @SusieCarmichael tweeted, "I just wanna thank Junie for allowing Teyana and Iman for being on her show this season. Looking forward to a new season in the future."
E! has not made an official announcement of the renewal at this time, but we are expecting it any day now.