It's 'Ziwe' or the Highway: New Late-Night Show Takeover
Ziwe Fumudoh is a Brooklyn-based fierce and formidable writer. She is recognized for her political commentary and responses to racially charged topics, focusing on conversations people are looking to avoid.
The noted Black female writer has done work for the pop culture news show Desus & Mero and co-hosted on the Hysteria podcast by Crooked Media. With lots of experience under her belt, Fumudoh is now looking to take over late-night television.
In a recent interview with Vanity Fair, the comedic writer said, "Hopefully, we have explosions, confetti cannons, and dancers," describing what she envisions for Ziwe. The variety series will join shows like Desus & Mero and A Little Late With Lilly Singh and air on Showtime.
Premiering May 9, Ziwe will not be the typical late-night show that one would turn to fall asleep to. Fumudoh promises interviews, musical numbers, guest stars, sketches, fake commercials, and field pieces.
Tracing back to her original blueprints, Fumudoh has already created a bold aesthetic around her work. Vanity Fair's article highlights two shows she produced on youtube and Instagram. One of them, Baited with Ziwe, became an Instagram must-watch where she would ask her guests (who were usually White) bold and direct questions, such as "how many black friends do you have?" or "Who is Huey P. Newton?"
Adding to her new show host title, Fumudoh will soon also become a published author. A collection of her essays called The Book of Ziwe will hit stores in January 2022.
We look forward to seeing Fumudoh's talent being exercised in her new late-night show, which already made it to Essence's list of "Most Anticipated TV Shows for Spring 2022."
'Black Panther' Fans Petition To Recast Chadwick Boseman's Role For The Sequel
Last year, Marvel Studios announced they would not recast the role of King T'Challa out of respect for Chadwick Boseman's memory. The award-winning actor passed away in August after a private cancer battle at the age of 43.
Now, thousands of Black Panther fans are asking the studio to do the opposite to "honor" the late actor's legacy.
A video petition, posted by film reviewer Emmanuel "E-Man" Noisette, calls Marvel's executives to reconsider their decision. "If Marvel Studios removes T'Challa, it would be at the expense of the audiences (especially Black boys and men) who saw themselves in him," it states. "That also includes the millions of fans who were inspired by the character as well. By not recasting, it could stifle the opportunity for one of the most popular, leading Black superheroes to add on to their legacy. The #1 way to kill a legend is to stop telling their story."
Black Panther 2 is scheduled for release on July 8, 2022. So far, the #RecastTChalla petition has earned over 22,000 signatures.
"Concrete Cowboy" Movie Review: Taking the Scenic Route Through Netflix's Newest Addition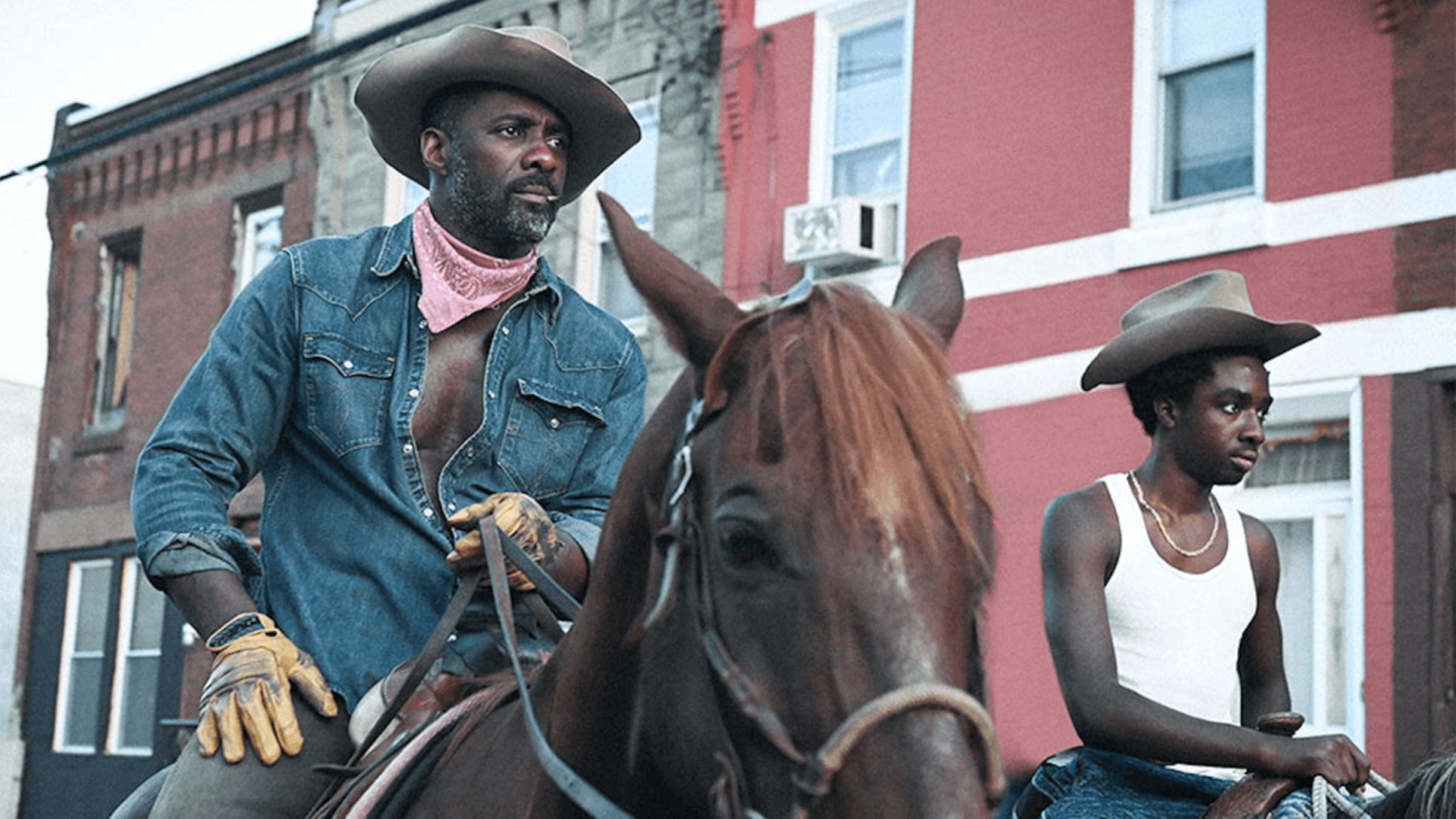 written by Betti Halsell
Ricky Staub's Concrete Cowboy unearths multiple traumas, both in the broadening range of African-American culture and the complex circumstances of Black men and their perspective within a household setting.
The film opens up with Cole (Caleb McLaughlin), a 15-year old boy sitting outside the principal's office. His face bruised and bleeding from a fight he had with another kid – a moment that keeps repeating itself. His mother arrives, looking more discouraged as if she's been called to the principal's office one too many times herself.
Cole is a kid unable to see the consequences of his personal choices. He is full of anger and entitlement. Being a child from a broken home, he leads his life with the "right" to act out. His mother, unable to come up with another excuse for her son's behavior, sees that Cole stays with his father for the summer in Philadelphia. This might sound like a familiar pivot to a teen-angst-driven film, but here is where things get interesting – the 15-year-old finds himself staring at the truth of his reality, coming straight from the horse's mouth.
His father (played by Idris Elba) takes him in, and the two of them seem to forge an understanding through hardships and repeated history, a not-so-far-off truth between Black fathers and their sons that are looking to become men, Cole comes from a line of Black horse riders that live in the city.
The cinematography captures breathtaking landscapes and frameworks that seem almost otherworldly. Although the movie captivates the audience with its raw truth of reality, many people may know nothing about. Some questions that needed further explanation were left unanswered, for example, how old was Cole when his parents separated and he moved away from Philidelphia? Or when did Cole develop his summer fling when he returned to the city ranch?
Survival is the common denominator in the movie and its message, which spells out how lack of resources affects the living conditions and the quality of a person's life and their community.
In Concrete Cowboy, Stranger Things' Mclaughlin introduces the viewers to a wider acting range while playing Cole. British chameleon Elba plays Harp, Cole's father. He also produced the film. Other cast includes Jharrel Jerome as Cole's childhood best friend Smush, Lorraine Toussaint as the community's 'mother,' Nessie, and rapper Method Man as town sheriff Leroy.
Staub highlights the Black cowboy community through this project. Reports say the director stumbled upon the culture after seeing a man on a horse in Philadelphia. He then researched the Fletcher Street Urban Riding Club, which led him to Greg Neri's book, Ghetto Cowboy.
The truth behind this movie leaves the audience enamored, and the images of beauty found in the concrete prairie of Philadelphia are masterpieces. The sunsets and the grading of color are painted effortlessly as if the setting was no longer the city but rather the natural breeding ground for a cowboy to lay his hat.
Concrete Cowboy is now available for streaming on Netflix. Watch the trailer below.
Will Smith and Antoine Fuqua Are Pulling 'Emancipation' Production From Georgia Due To Voting Restrictions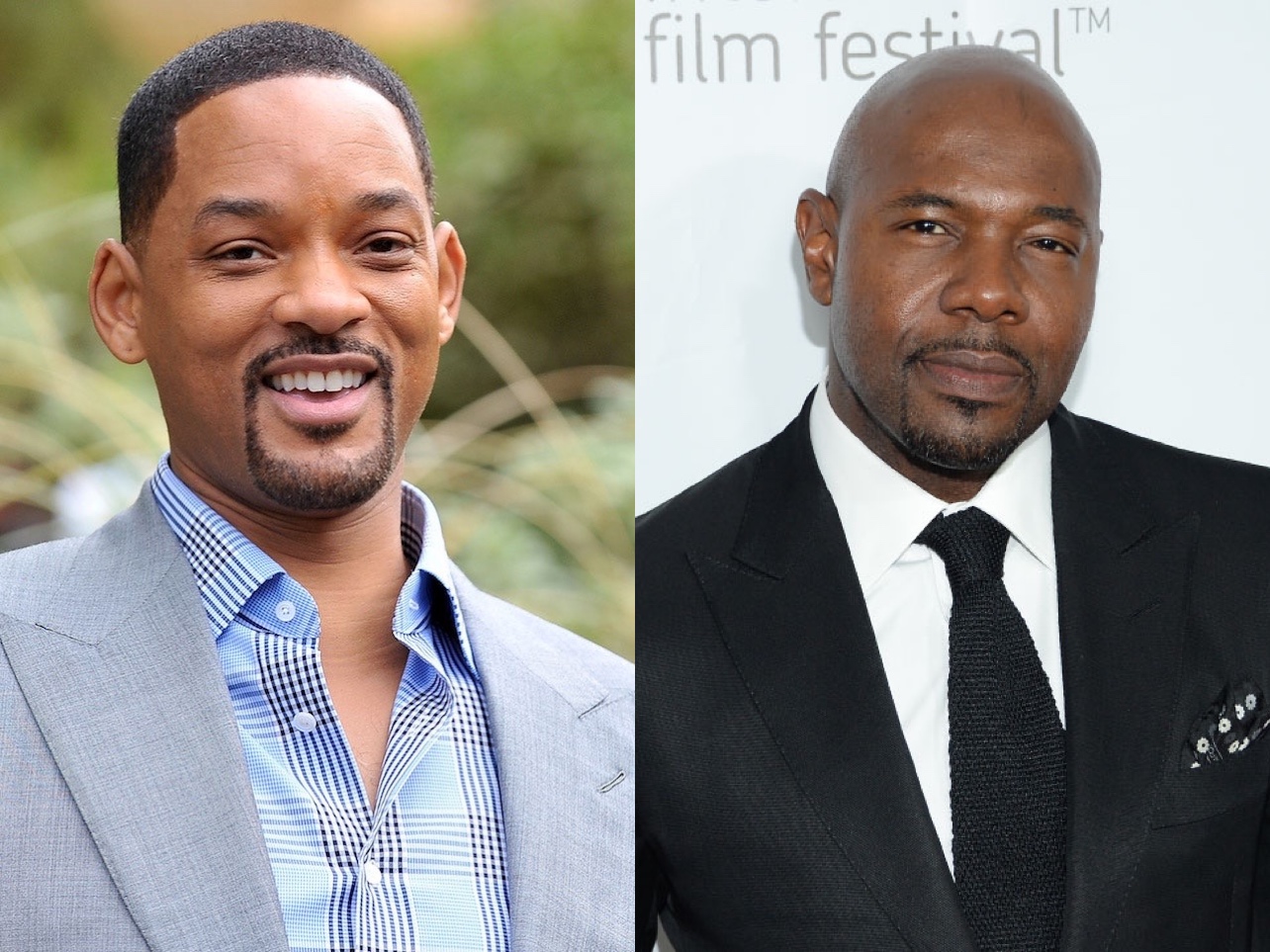 The production of Apple's new drama is being pulled out of Georgia due to its new controversial voting rights law.
Director/producer Antoine Fuqua and actor/producer Will Smith, who the film to Apple Studios for $120 million, have announced – they will no longer be filming in the Peach State. Scheduled to begin production in June, the drama I based on a true story of Smith's character "Whipped Peter," an enslaved person who emancipated himself from a southern plantation and joined the Union Army. Fuqua will direct with the script by William N. Collage.
Smith and Fuqua released an official statement early Monday, which reads:
"At this moment in time, the Nation is coming to terms with its history and is attempting to eliminate vestiges of institutional racism to achieve true racial justice. We cannot in good conscience provide economic support to a government that enacts regressive voting laws that are designed to restrict voter access. The new Georgia voting laws are reminiscent of voting impediments that were passed at the end of Reconstruction to prevent many Americans from voting. Regrettably, we feel compelled to move our film production work from Georgia to another state."
With this decision, Emancipation becomes the first major production to exit Georgia after Governor Brian Kemp signed the controversial bill on March 26, which was deemed racist and undemocratic. The law includes new ID requirements for voters, prohibits the distribution of water at voting sights, and restricts ballot drop boxes, among other provisions. 
At this time, it is unclear where Fuqua and Smith will move their film production work.