It's 'Ziwe' or the Highway: New Late-Night Show Takeover
Ziwe Fumudoh is a Brooklyn-based fierce and formidable writer. She is recognized for her political commentary and responses to racially charged topics, focusing on conversations people are looking to avoid.
The noted Black female writer has done work for the pop culture news show Desus & Mero and co-hosted on the Hysteria podcast by Crooked Media. With lots of experience under her belt, Fumudoh is now looking to take over late-night television.
In a recent interview with Vanity Fair, the comedic writer said, "Hopefully, we have explosions, confetti cannons, and dancers," describing what she envisions for Ziwe. The variety series will join shows like Desus & Mero and A Little Late With Lilly Singh and air on Showtime.
Premiering May 9, Ziwe will not be the typical late-night show that one would turn to fall asleep to. Fumudoh promises interviews, musical numbers, guest stars, sketches, fake commercials, and field pieces.
Tracing back to her original blueprints, Fumudoh has already created a bold aesthetic around her work. Vanity Fair's article highlights two shows she produced on youtube and Instagram. One of them, Baited with Ziwe, became an Instagram must-watch where she would ask her guests (who were usually White) bold and direct questions, such as "how many black friends do you have?" or "Who is Huey P. Newton?"
Adding to her new show host title, Fumudoh will soon also become a published author. A collection of her essays called The Book of Ziwe will hit stores in January 2022.
We look forward to seeing Fumudoh's talent being exercised in her new late-night show, which already made it to Essence's list of "Most Anticipated TV Shows for Spring 2022."
Angelina Jolie's Daughter Zahara Will Attend an HBCU (Video)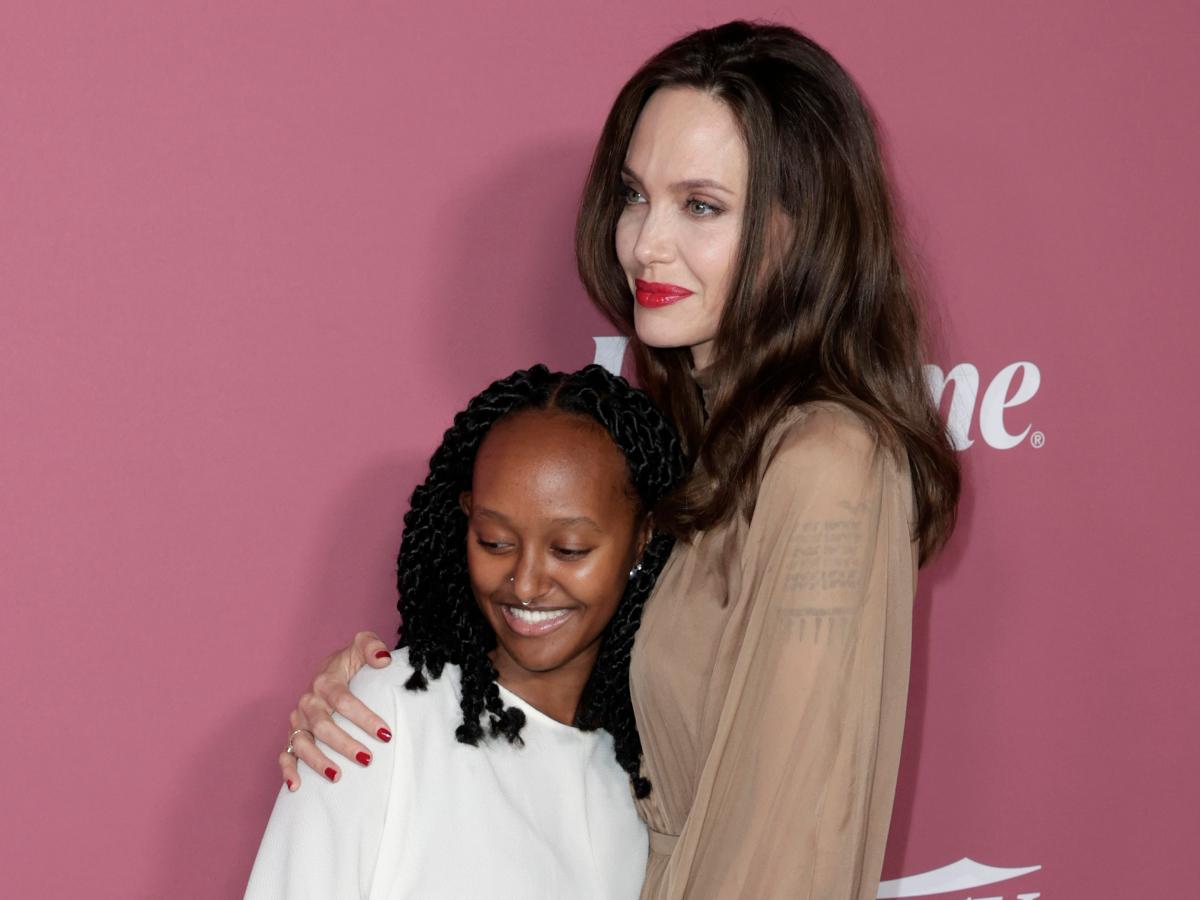 Angelina Jolie's daughter Zahara Marley Jolie-Pitt is college bound!
On Sunday, the Oscar-winning actor announced her 17-year-old will be attending Spelman College, an HBCU, this fall. Included in Jolie's post is a picture of Zahara posing with schoolmates and a caption that read,
"Zahara with her Spelman sisters! Congratulations to all new students starting this year," the mother of six wrote. "A very special place and an honor to have a family member as a new Spelman girl. #spelman #spelmancollege #spelmansisters #HBCU."
In addition to the Eternals star's post, a video taken during an alumni college event was published on TikTok. The clip, which has now gone viral, shows Jolie attempting to join in on the electric slide. You can watch it below.
'Black Panther: Wakanda Forever' Honors The Late Chadwick Boseman (Video)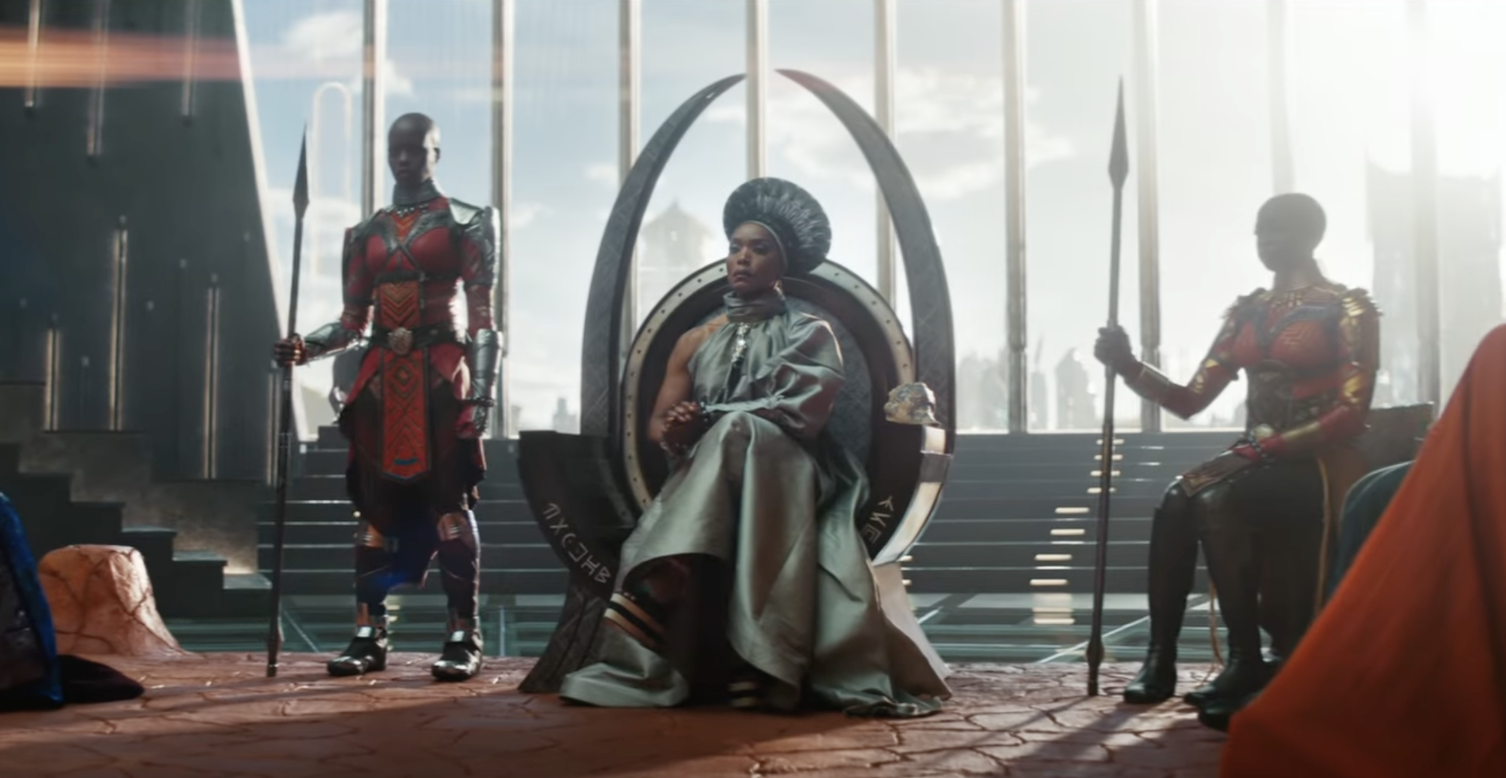 Marvel has finally released the official trailer for the highly anticipated sequel of Black Panther. The 2-minute video features new and returning characters and unveils a special tribute to Chadwick Boseman's T'Challa.
The movie is scheduled to hit theaters on November 11.
Watch the trailer above.
'The Man From Toronto' Trailer: Kevin Hart and Woody Harrelson Star In Action-Packed Comedy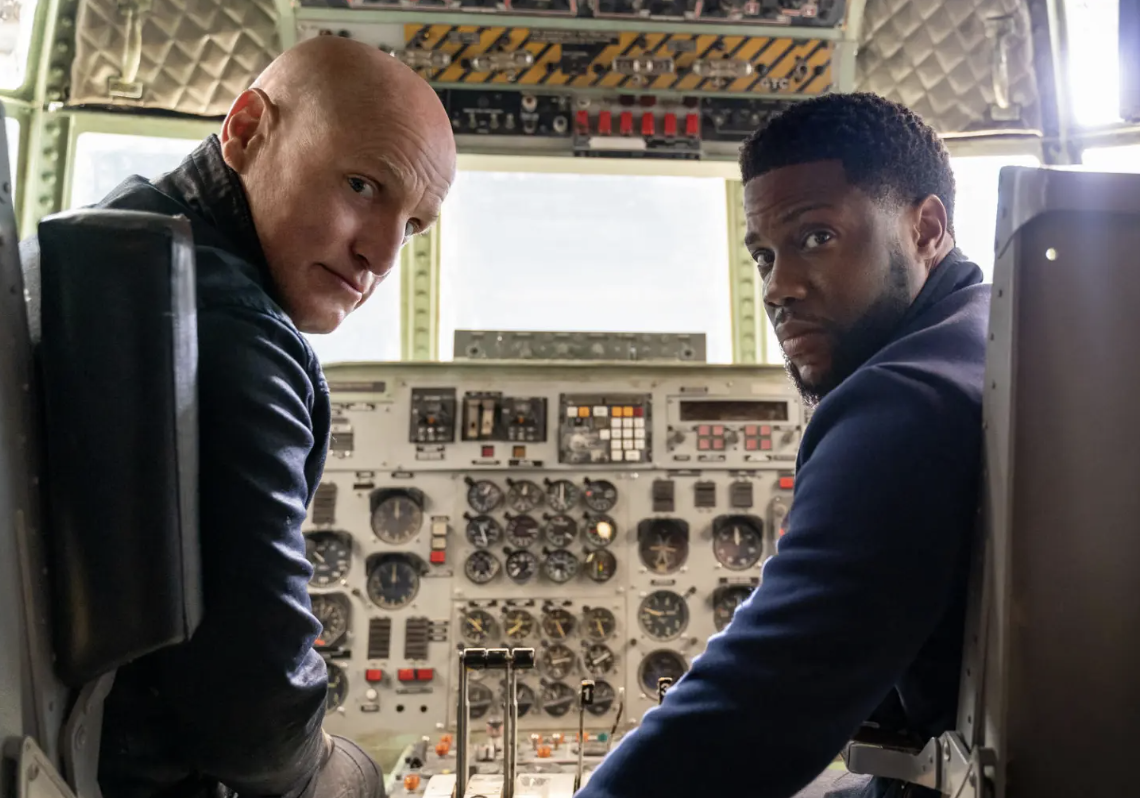 Kevin Hart and Woody Harrelson star in Netflix's upcoming action-packed comedy dropping on Netflix on June 24.
A case of mistaken identity arises after a screw-up sales consultant and the world's deadliest assassin—known only as The Man from Toronto— run into each other at a holiday rental.