J. August Richards Talks Starring On NBC's Latest Drama 'Council Of Dads'
Premiering on NBC this week is the network's newest drama Council of Dads inspired by Bruce Feiler's bestselling book by the same title.
J. August Richards, best know for hit shows Angel and Agents of S.H.I.E.L.D., is starring as one of the leads, a bonus dad to his terminally ill patient's children.
The story behind this drama series appears to be quite unique in itself (just look at the synopsis below). We are invited to witness the journey of three men coming together to fulfill their friend's wish of co-fathering his five children, including a grown daughter Luly (Michele Weaver) from a previous marriage.
Here is the official synopsis:
Scott Perry (Tom Everett Scott), a loving father of five, has his entire life's plan thrown into upheaval by an unexpected health scare. He calls on a few of his most trusted friends to step in as back-up dads to help guide and support his growing family – just in case he ever can't be there to do it himself.
Dr. Oliver Post (Richards), is not only Scott's oncologist but also best friends with his wife ( played by Sarah Wayne Callies), who also works at the hospital. Caught off guard by what was asked of him, Oliver is now faced with a challenge – co-parenting his friends' children while being married and already raising his own 13-year old.
Joining the task alongside him are Scott's longtime bachelor friend Anthony (Clive Standen) and Larry (Michael O'Neill), Scott's sponsee at Alcoholics Anonymous.
Having to care for someone else's children is not new to Richards. In real life, he is a proud uncle and a three-time godfather. It's not quite the same as being a parent, he admits, but the high level of responsibility is still there. And when it comes to having personal role models, Richards mentions his father and godfather (who sadly passed away after they shot the pilot).
The new episode of Council of Dads will air on Thursday, April 30 on NBC. Watch the official trailer below.
Meghan Markle To Release Her Debut Children's Book
The soon-to-be mother of two will also narrate the audiobook version
The actress-turned-duchess is adding a new title to her post-royal résumé. Markle is releasing her debut children's book, The Bench.
Inspired by her husband Prince Harry and baby Archie, the book will reportedly focus on the special bond between a father and son, viewed through a mother's eyes.
"The Bench started as a poem I wrote for my husband on Father's Day, the month after Archie was born," the new author shared in a statement. "That poem became this story. Christian layered in beautiful and ethereal watercolor illustrations that capture the warmth, joy, and comfort of the relationship between fathers and sons from all walks of life; this representation was particularly important to me, and Christian and I worked closely to depict this special bond through an inclusive lens. My hope is that The Bench resonates with every family, no matter the makeup, as much as it does with mine."
Published by Random House Children's Books, the book is illustrated by award-winning artist Christian Robinson.
The Bench will be published on June 8.
'Lupin' Part 2: Release Date, First Look Photos & Trailer
The French heist drama returns with five new episodes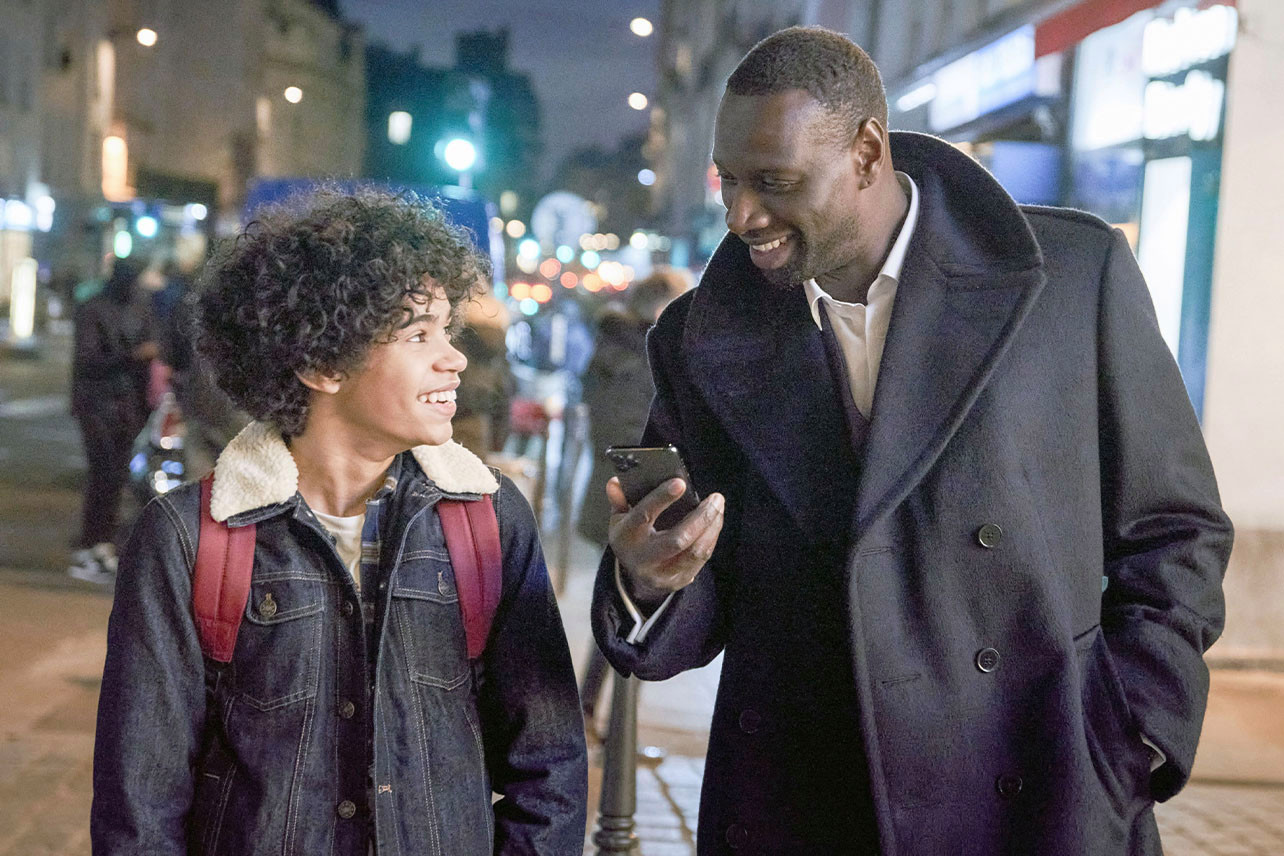 Netflix recently released the first look images from Lupin season 2. The photos give viewers a glance at the upcoming episodes, set to release on Netflix, reportedly, in summer 2021.
The French heist drama stars Omar Sy as Assane Diop, a man inspired by the life and dealings of a fictional character, a thief named Arsène Lupin. The series follows Assane's quest to expose the wealthy and powerful Pellegrini family after its patriarch, Hubert, framed Assane's father, who later ended up dead in jail. Lupin also focuses on Assane's relationship with his son and his ex-wife as he tries to salvage it while executing his mission.
Here are the first look images for part 2.
According to Netflix's data, Lupin part 1 was the most-watched French original series on the platform. Seventy million households reportedly viewed the show in the first four weeks of its release.
Lupin Part 2 doesn't have an official release date yet, but it's expected to premiere this summer. Watch the official teaser below.
Will Smith's Body Transformation Will Be Documented In A New Youtube Series
Will Smith broke the internet earlier this week by posting a picture that some would consider unflattering and others could very much relate to. The caption read, "I'm gonna be real wit yall – I'm in the worst shape of my life."
Looking at the shared image, from Smith's outfit to his physique, one could assume that the I am Legend actor was simply sharing the outcome of his quarantine lifestyle.
Earlier today, however, in another social media post, Smith revealed that the image was just a teaser of what's to come.
It turns out the actor is teaming up with YouTube for a fitness and wellness series intended to document the 52-year-old's journey.
"This is the body that carried me through an entire pandemic and countless days grazing thru the pantry," he captioned his latest post. "I love this body, but I wanna FEEL better. No more midnight muffins…this is it! Imma get in the BEST SHAPE OF MY LIFE!!!!!"
No further details were disclosed as of yet. We can't wait to follow this transformation journey!