'The Banker': Two Black Men Build an Empire in the Jim Crow Era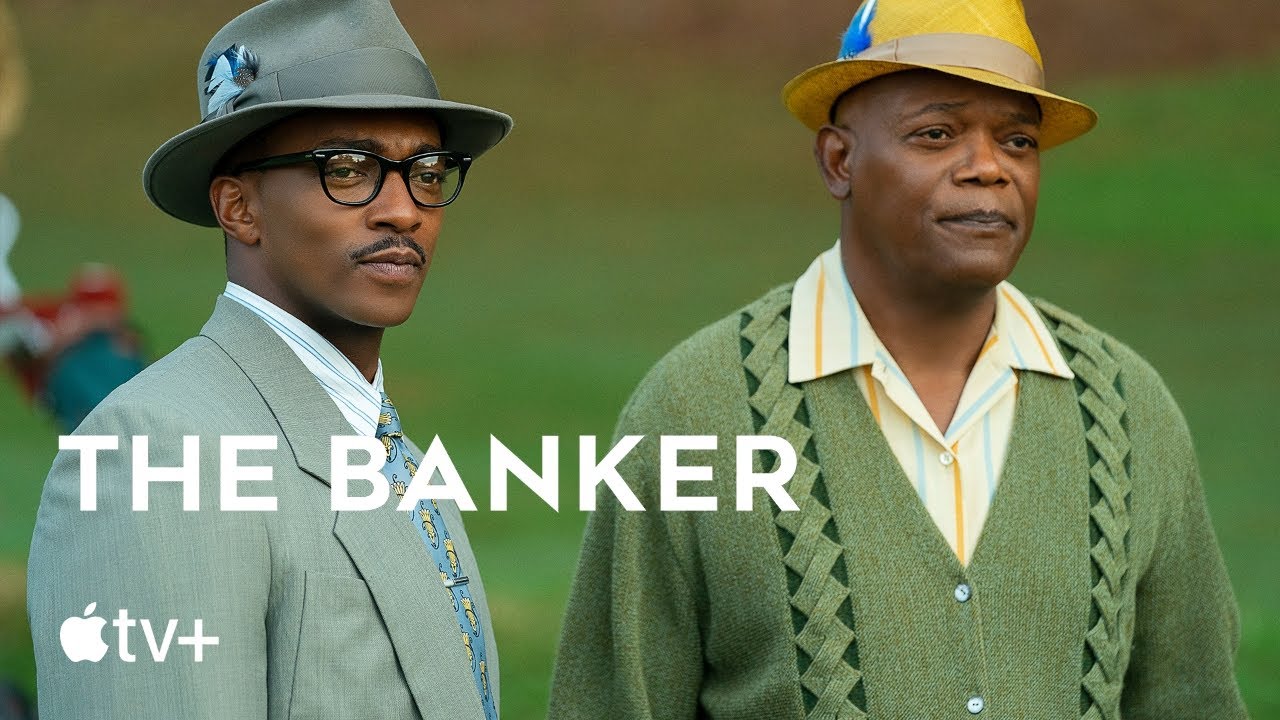 In 1954, in America, a black man owning a bank was something unattainable and seemed practically impossible but for Bernard Garrett (Anthony Mackie) anything was possible. Bernard was smart and ambitious and would stop at nothing to make his American dream come true. His dream was for black people to have access to capital for their businesses and have access to home loans to invest in real estate. Bernard knew the importance of ownership and was dedicated to educating his community and helping pave the way. He was an innovator and truly ahead of his time. He had the knowledge, he had the ambition. The only problem was…he was black.
Bernard had to find a way to get over this hurdle and use his talents to provide a better life for his wife Eunice (Nia Long) and their son. Eunice introduced Bernard to club owner, real estate investor and future partner Joe Morris (Samuel L Jackson). Joe had more experience in real estate along with money and connections that Bernard needed. The two didn't really hit it off when they first met but they eventually got on the same page about their vision. Bernard met a young white man named Matt Steiner (Nicholas Hoult) who knew nothing about real estate or banking but was the perfect face to get his goal accomplished. Together, Bernard and Joe taught Matt everything he needed to know to impress the real estate moguls and investment bankers – math, finance, and even golf. Once Matt was ready, they made their first big purchase – a building that held all major banks in Downtown Los Angeles. Bernard and Joe have done the unimaginable.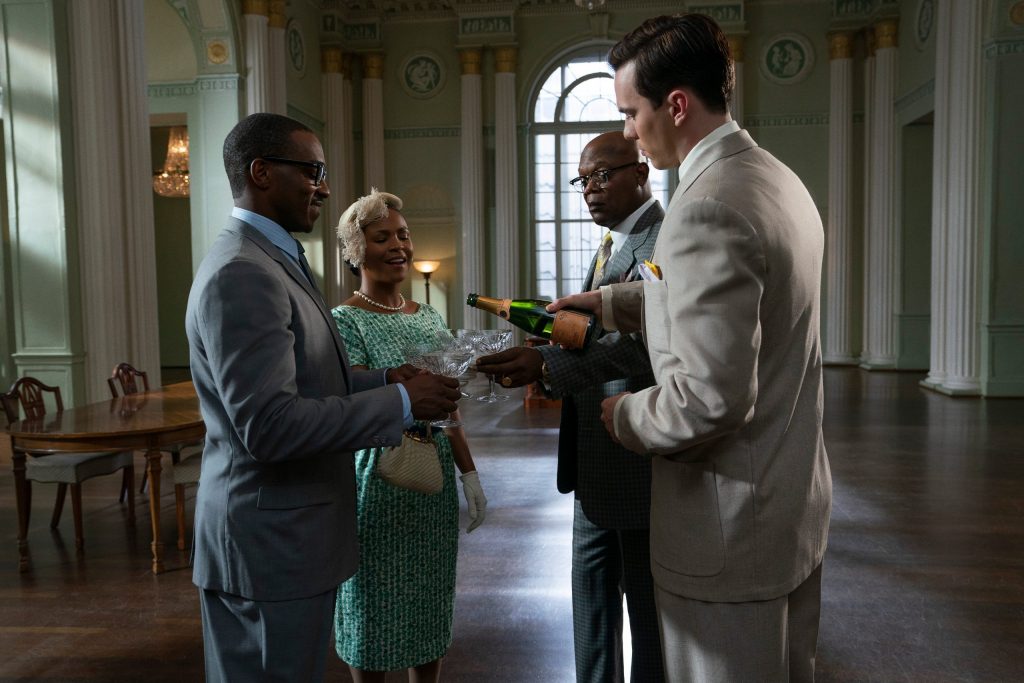 The duo got busy purchasing many more properties in white neighborhoods to help black people move into better areas of the city. With all the success they had in Los Angeles, Bernard thought he could try his luck in his small hometown in Texas. Things, however, did not go as planned as in the South they faced even more racism and segregation. Again, with Matt's help, they were able to purchase two more banks in Texas. As soon as they took ownership, the duo started to quickly lend money to black home- and business owners. The number of loans that Matt approved in such a short time made other bankers suspicious and the bank was audited. In the process of the audit their scheme was uncovered, and Bernard and Joe's identities were revealed. The banks were shut down by the Feds and both black men were sentenced to three years in jail. They only served nine months for mishandling bank funds and fraud.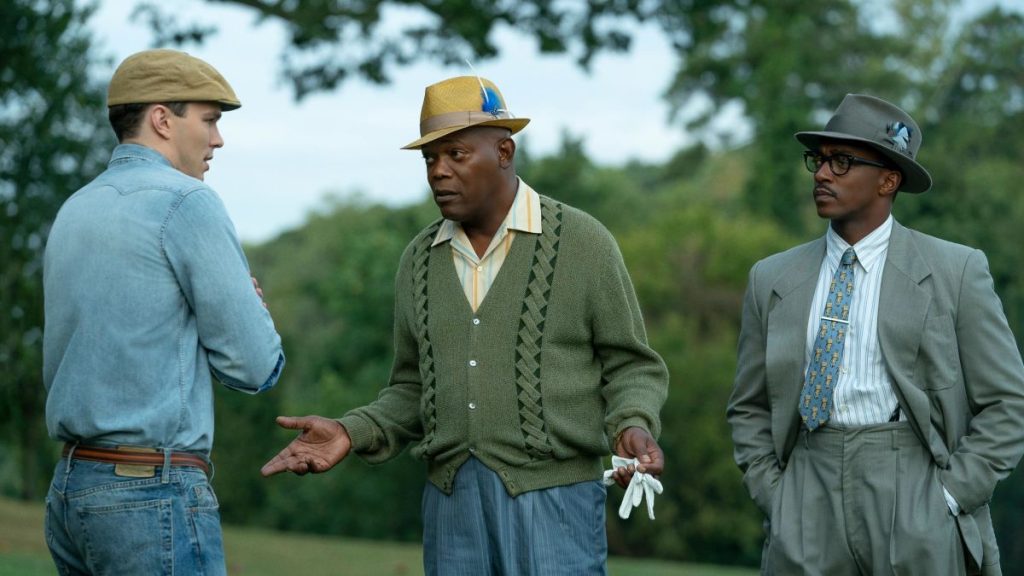 Although Bernard and Joe did time in jail, at the end of it all, there is a silver lining to this story – these black men made history and beat the odds by purchasing two banks in the United States in the Jim Crow Era. The Banker is an eye-opening story of courage and hope; it is an important part of history that is relatively unknown. Two black men generations before us had the vision and enough courage to pursue their dream. All of this was done to advance the lives of black people in America. This is a tale of two heroes that was long overdue. This story is an amazing gem in American history and an inspiration to all.
The Banker is now available for streaming on AppleTV+.
'The Prom': First Look at Kerry Washington, Keegan-Michael Key and Ariana DeBose in Newly Released Trailer!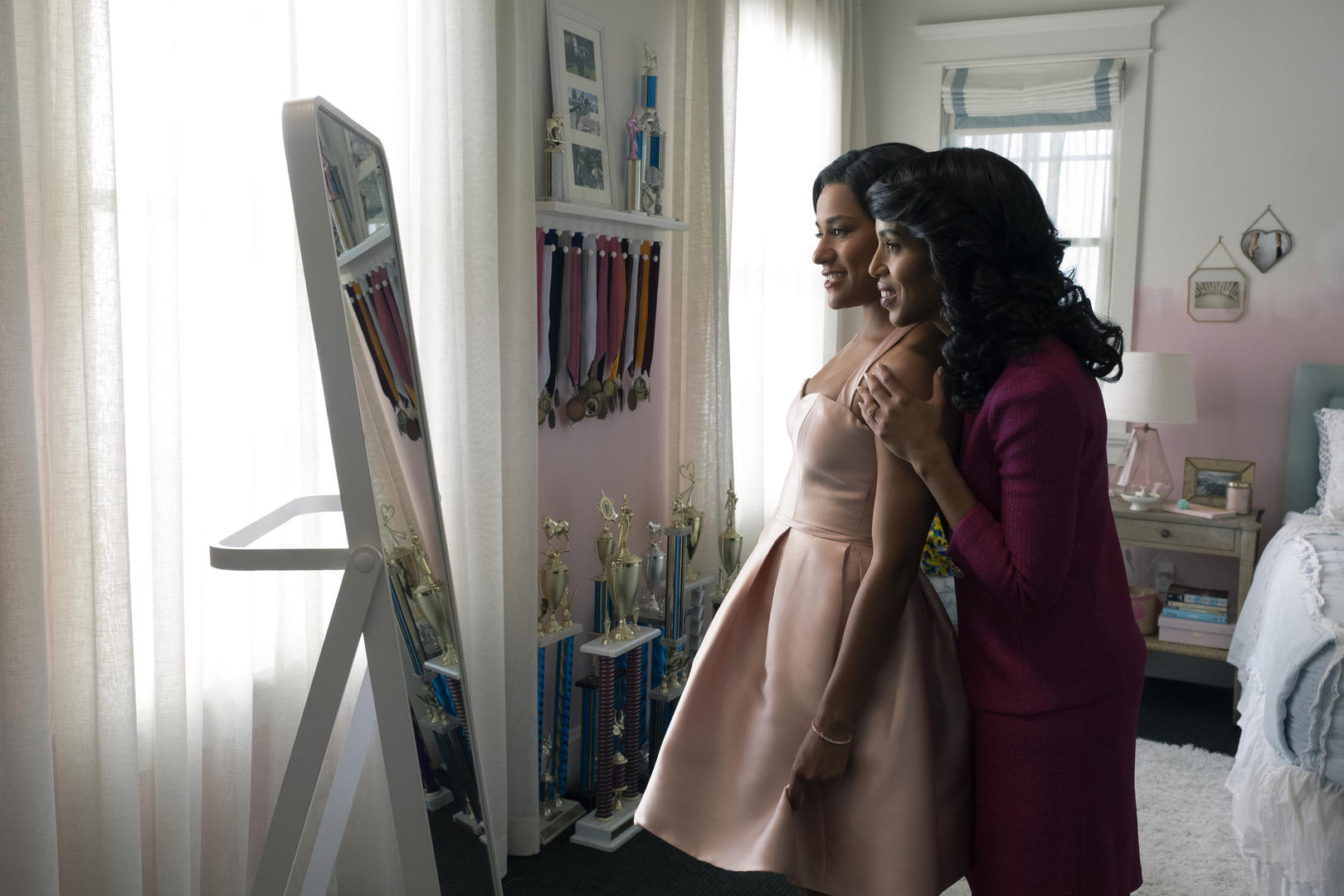 Netflix has released the official trailer for its upcoming musical The Prom starring Kerry Washington, Keegan-Michael Key, James Corden, Ariana DeBose, Andrew Rannells, and newcomer Jo Ellen Pellman. The cast is led by Hollywood's heavyweights – Meryl Streep and Nicole Kidman.
Here is the official synopsis:
Dee Dee Allen (Streep) and Barry Glickman (Corden) are New York City stage stars with a crisis on their hands: their expensive new Broadway show is a major flop that has suddenly flatlined their careers. Meanwhile, in small-town Indiana, high school student Emma Nolan (Pellman) is experiencing a very different kind of heartbreak: despite the support of the high school principal (Key), the head of the PTA (Washington) has banned her from attending the prom with her girlfriend, Alyssa (DeBose). When Dee Dee and Barry decide that Emma's predicament is the perfect cause to help resurrect their public images, they hit the road with Angie (Kidman) and Trent (Rannells), another pair of cynical actors looking for a professional lift. But when their self-absorbed celebrity activism unexpectedly backfires, the foursome finds their own lives upended as they rally to give Emma a night where she can truly celebrate who she is.
The Prom is a film adaptation of a 2018 award-winning, Tony-nominated Broadway musical. The film is directed by Ryan Murphy (Hollywood) with a screenplay by Bob Martin and Chad Beguelin.
Watch the trailer below. Avaialble on Netflix December 11, 2020.
Eddie Murphy's 'Coming 2 America' Set To Land on Amazon Prime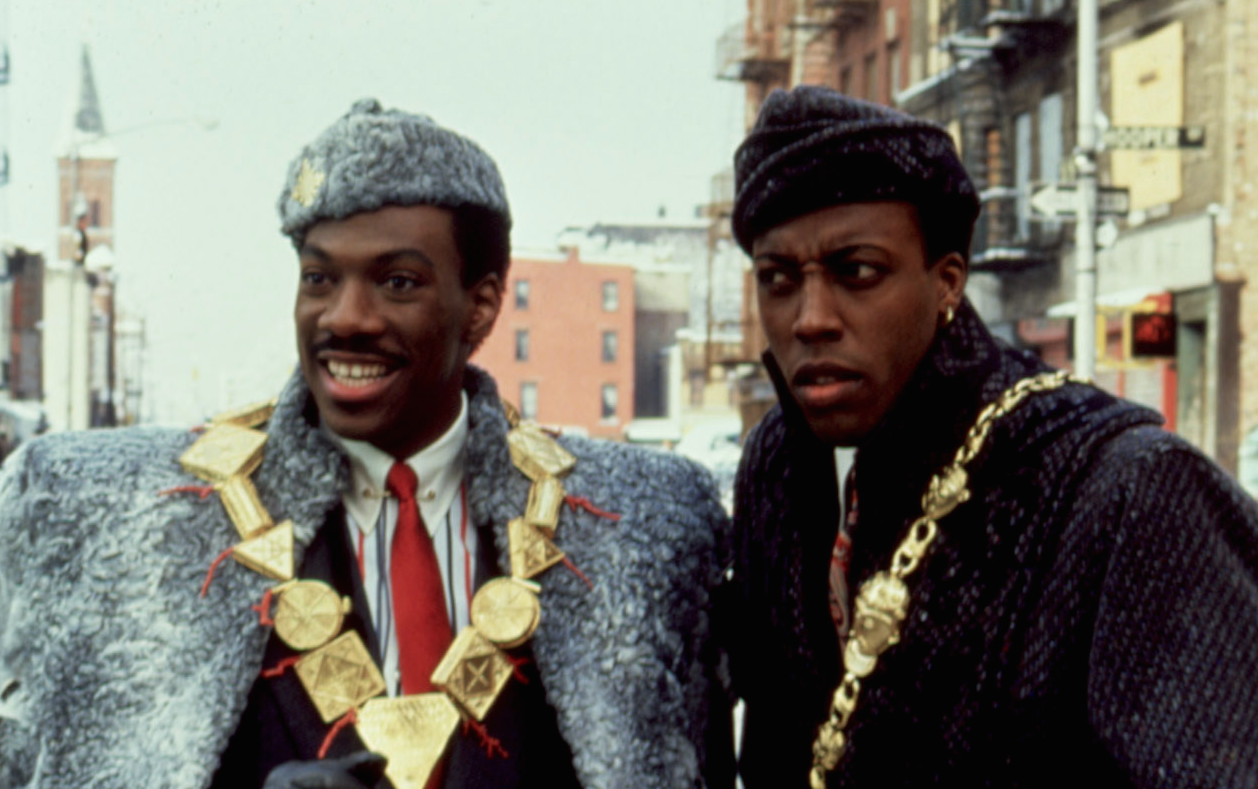 The highly anticipated sequel to Eddie Murphy's 90's classic has found a home. Variety reported that Coming 2 America's distributor Paramount Pictures is in the process of selling it to Amazon Studios for $125 million.
The original Coming to America, which came out in 1988 and grossed nearly $300 million at the worldwide box office, featured Murphy as the single African prince Akeem, who traveled to Queen in New York City to escape an arranged marriage and find real love. The brilliant cast included Arsenio Hall, James Earl Jones, Shari Headley and John Amos. All of them have reportedly reprised their roles in the sequel.
In Coming 2 America, Prince Akeem is set to become king of the fictional country of Zamunda when he discovers he has a son he never knew about in America — a street-savvy Queens native named Lavelle (Jermaine Fowler). To honor the former king's dying wish to groom his grandson as the crown prince, Akeem and Semmi travel to America again. The supporting cast includes Tracy Morgan, Leslie Jones, Kiki Layne and Wesley Snipes.
The expected streaming premiere date is December 18.
'Come Away': Watch David Oyelowo, Anna Chancellor, Gugu Mbatha-Raw and Angelina Jolie in The New Trailer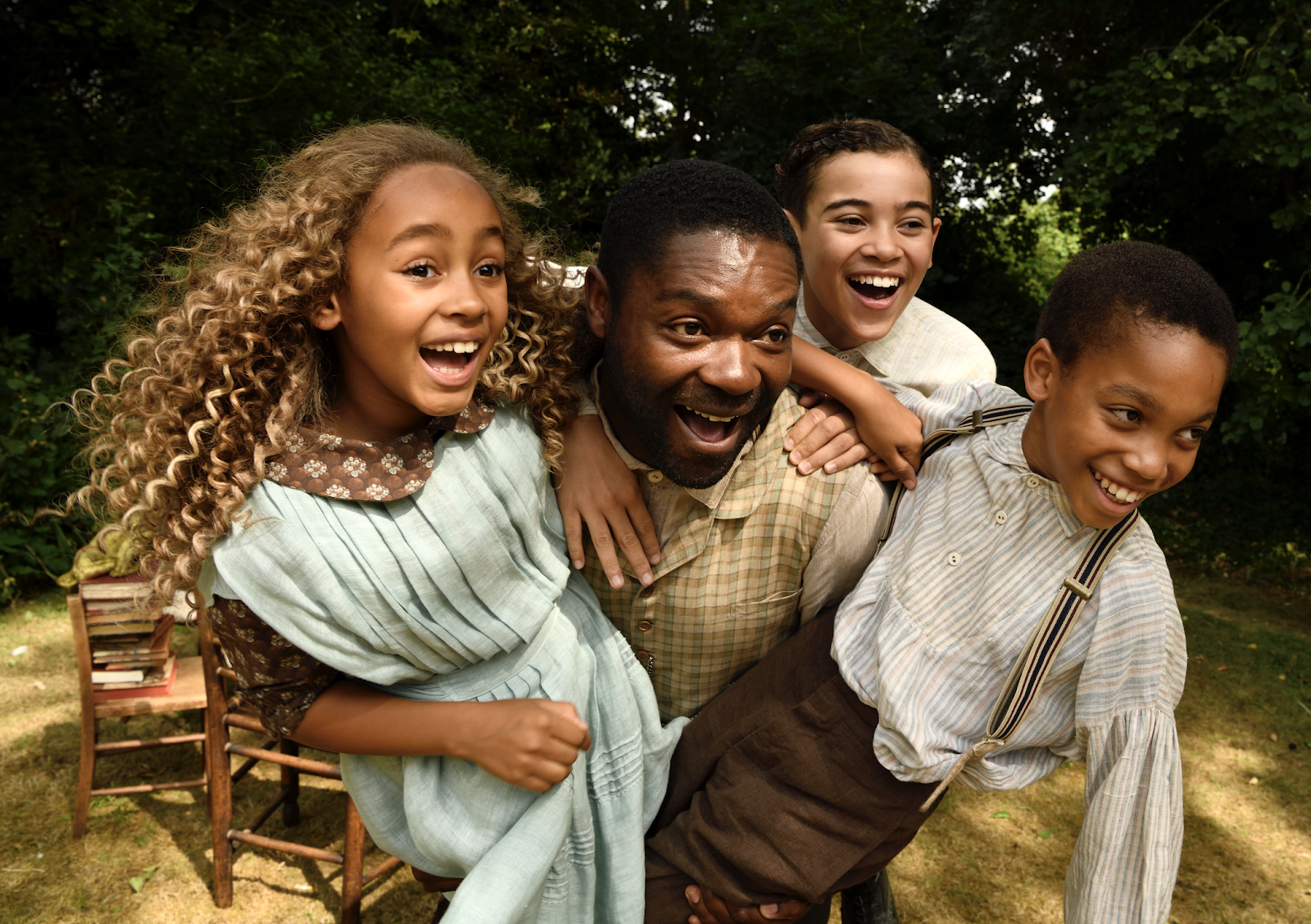 Starring NAACP Image Award winner David Oyelowo and Academy Award winner Angelina Jolie, this imaginative origin story follows two of the most beloved characters in literature – Peter Pan (played by Jordan A. Nash), Alice in Wonderland (Keira Chansa), joined by their older sibling David (Reece Yates) as they let their imaginations run wild one blissful summer in the English countryside.
Encouraged by their parents Jack and Rose (Oyelowo and Jolie), the kids' make-believe tea parties, sword fights and pirate ship adventures come to an abrupt end when tragedy strikes. Peter, eager to prove himself a hero to his grief-stricken and financially-struggling parents, journeys with Alice to London, where they try to sell a treasured heirloom to the sinister pawnshop owner known as C.J. (David Gyasi). Returning home, Alice seeks temporary refuge in a wondrous rabbit hole while Peter permanently escapes reality by entering a magical realm as leader of the "Lost Boys."
The upcoming fantasy drama is directed by Brenda Chapman (The Prince of Egypt) and written by Marissa Kate Goodhill.
Come Away is scheduled to premiere on November 13, 2020 in theaters and on demand. Check out the official trailer above.