'The Banker': Two Black Men Build an Empire in the Jim Crow Era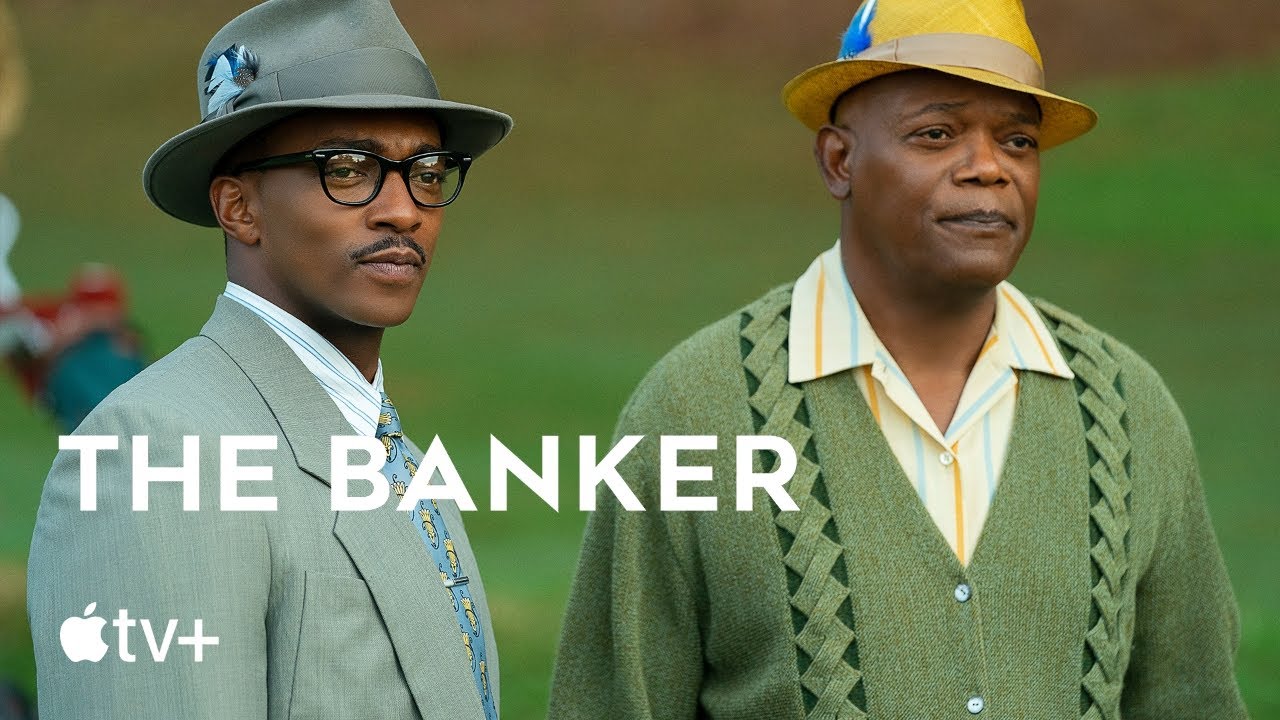 In 1954, in America, a black man owning a bank was something unattainable and seemed practically impossible but for Bernard Garrett (Anthony Mackie) anything was possible. Bernard was smart and ambitious and would stop at nothing to make his American dream come true. His dream was for black people to have access to capital for their businesses and have access to home loans to invest in real estate. Bernard knew the importance of ownership and was dedicated to educating his community and helping pave the way. He was an innovator and truly ahead of his time. He had the knowledge, he had the ambition. The only problem was…he was black.
Bernard had to find a way to get over this hurdle and use his talents to provide a better life for his wife Eunice (Nia Long) and their son. Eunice introduced Bernard to club owner, real estate investor and future partner Joe Morris (Samuel L Jackson). Joe had more experience in real estate along with money and connections that Bernard needed. The two didn't really hit it off when they first met but they eventually got on the same page about their vision. Bernard met a young white man named Matt Steiner (Nicholas Hoult) who knew nothing about real estate or banking but was the perfect face to get his goal accomplished. Together, Bernard and Joe taught Matt everything he needed to know to impress the real estate moguls and investment bankers – math, finance, and even golf. Once Matt was ready, they made their first big purchase – a building that held all major banks in Downtown Los Angeles. Bernard and Joe have done the unimaginable.
The duo got busy purchasing many more properties in white neighborhoods to help black people move into better areas of the city. With all the success they had in Los Angeles, Bernard thought he could try his luck in his small hometown in Texas. Things, however, did not go as planned as in the South they faced even more racism and segregation. Again, with Matt's help, they were able to purchase two more banks in Texas. As soon as they took ownership, the duo started to quickly lend money to black home- and business owners. The number of loans that Matt approved in such a short time made other bankers suspicious and the bank was audited. In the process of the audit their scheme was uncovered, and Bernard and Joe's identities were revealed. The banks were shut down by the Feds and both black men were sentenced to three years in jail. They only served nine months for mishandling bank funds and fraud.
Although Bernard and Joe did time in jail, at the end of it all, there is a silver lining to this story – these black men made history and beat the odds by purchasing two banks in the United States in the Jim Crow Era. The Banker is an eye-opening story of courage and hope; it is an important part of history that is relatively unknown. Two black men generations before us had the vision and enough courage to pursue their dream. All of this was done to advance the lives of black people in America. This is a tale of two heroes that was long overdue. This story is an amazing gem in American history and an inspiration to all.
The Banker is now available for streaming on AppleTV+.
'Master': Regina Hall Stars in New Horror Movie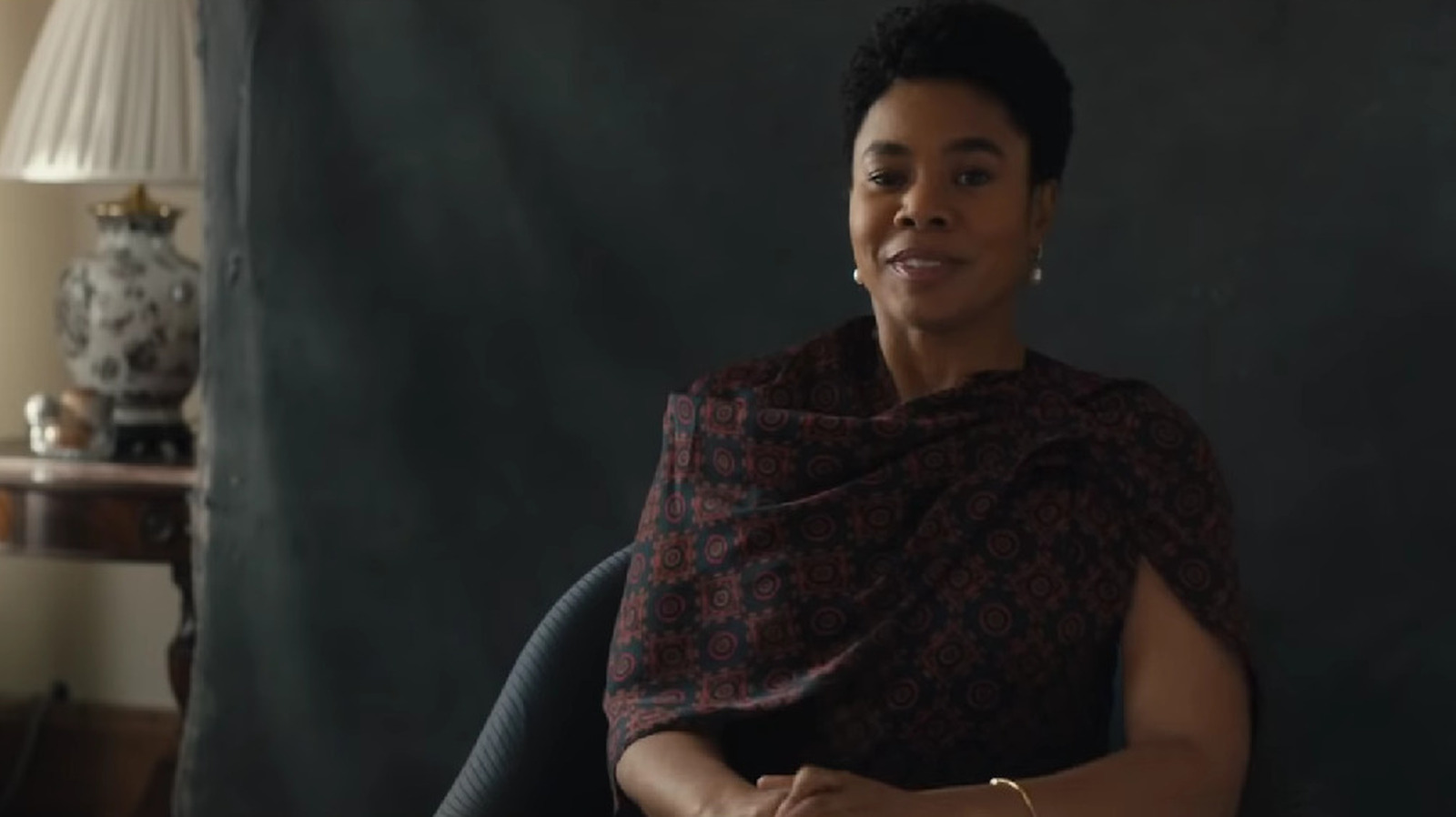 Amazon Studios debuted the official trailer for its upcoming thriller titled Master, starring Regina Hall. The film first premiered during the 2022 Sundance Film Festival and will be released in theaters and on Prime Video on Friday, March 18.
Written and directed by Mariama Diallo, Master tells the story of three women who strive to find their place at a prestigious New England university whose frosty elitism may disguise something more sinister. Professor Gail Bishop (Hall) has recently been promoted to "Master" of a residence hall, the first time at storied Ancaster College that a Black woman has held the post.
Determined to breathe new life into a centuries-old tradition, Gail soon finds herself wrapped up in the trials and tribulations of Jasmine Moore (Zoe Renee), an energetic and optimistic Black freshman. Jasmine's time at Ancaster hits a snag early on when she's assigned a dorm room that is rumored to be haunted. Things get worse when Jasmine clashes in the classroom with Liv Beckman (Amber Gray), a professor in the middle of her own racially charged tenure review. As Gail tries to maintain order and fulfill the duties of a Master, the cracks begin to show in Ancaster's once-immaculate facade. After a career spent fighting to make it into Ancaster's inner circle, Gail is confronted with the horrifying prospect of what lies beneath, her question ultimately becoming not whether the school is haunted but by whom.
Watch the trailer below.
'The Woman King': Viola Davis Is a Fierce General In New Drama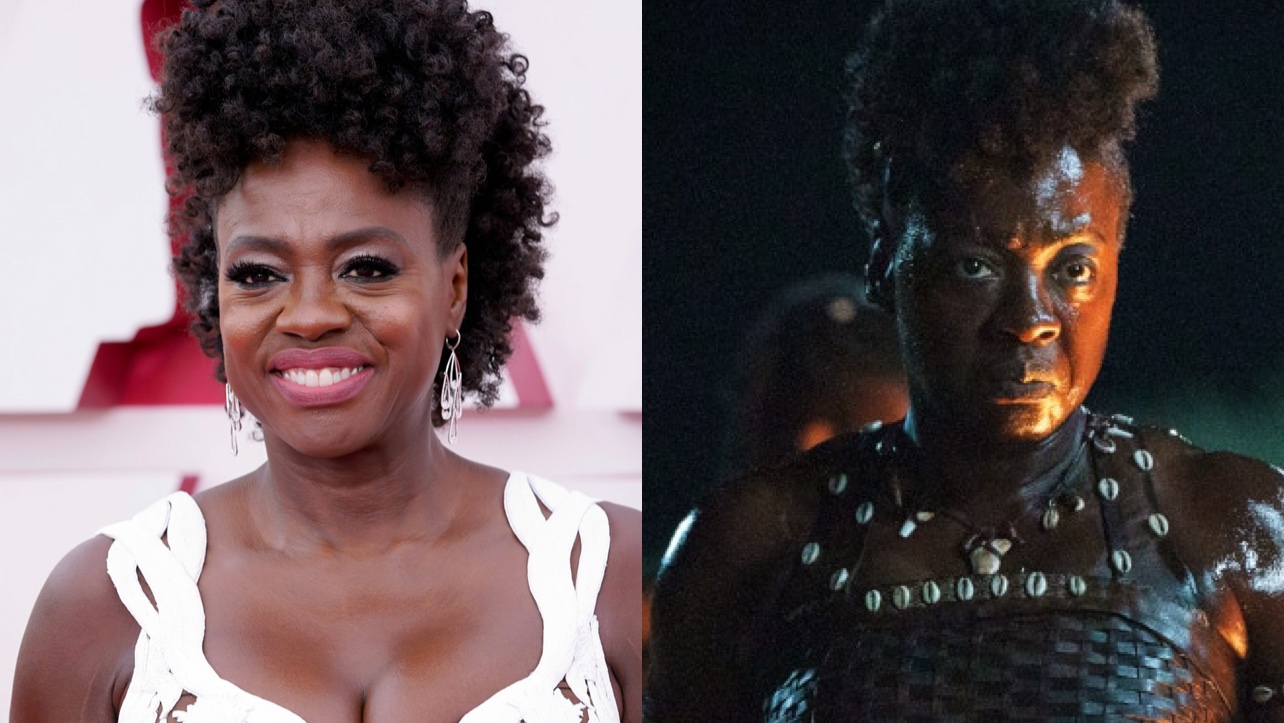 TriStar Pictures has released the first look images from their upcoming film 'The Woman King' starring Academy winner Viola Davis. The visuals were published on the first day of Black History Month; the movie is set to be released later this year.
Inspired by true events, 'The Woman King' tells the story of Nanisca (Davis), a general of an all-female military group in the Kingdom of Dahomey, one of the most powerful states of Africa in the 18th and 19th centuries. The historical epic follows Nanisca and her military recruit Nawi (Thuso Mbedu) as they fight against enemies who violated their honor, enslaved their people, and threatened to destroy everything they have lived for.
Gina Prince-Bythewood ('Love & Basketball,' 'Beyond the Lights') is directing with the script by Dana Stevens ('City of Angels', 'Fatherhood'). Also starring in the film are Lashana Lynch, John Boyega, Sheila Atim, Adrienne Warren, Jayme Lawson, and Hero Fiennes-Tiffin.
Davis took it to Twitter to share her excitement over the upcoming movie release.
"I'm deeply honored and excited to bring this incredible story of these badass female warriors to life." She tweeted, "Get ready for THE WOMAN KING, exclusively in movie theaters this fall!!"
Davis' upcoming projects also include Showtime's highly anticipated White House drama titled 'The First Lady,' in which she plays the former first lady Michelle Obama.
'The Woman King' will premiere in theaters on September 16.
Mary J Blige's Most Memorable roles: From Guest Appearances to an Oscar Nomination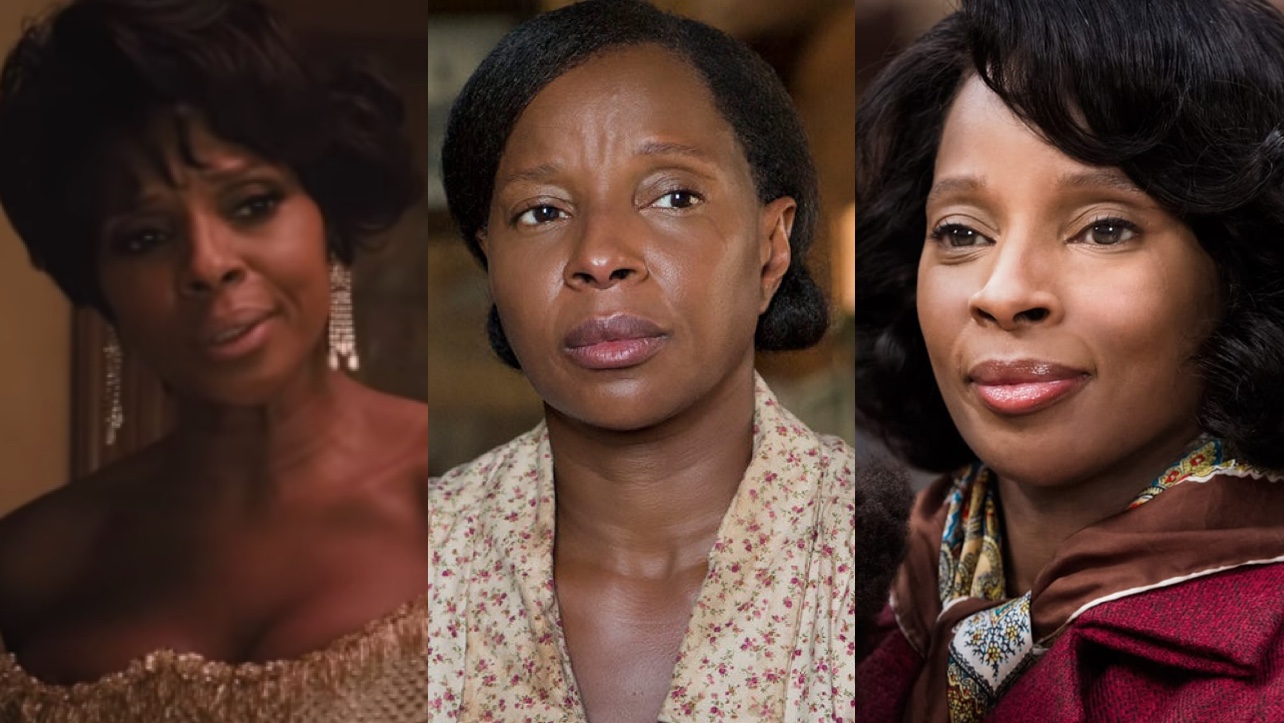 Mary J Blige has been a music icon for many years now. With 13 studio albums and many awards, she has made her name known across the globe. Today, however, her portfolio includes not only music-related accolades. The R&B queen is making significant strides in the television and film industry. One of the biggest of them was her 2018 Oscar nomination for supporting actress for her role in Netflix's Mudbound. And this is just the beginning!
Here are Blige's most memorable television and movie roles thus far.
I Can Do All Bad By Myself (2009)
Tyler Perry gave Blige her first feature film role. She played an inspiring singing bartender at the nightclub. Before this, the singer/songwriter only had cameos on television. I Can Do All Bad By Myself also starred Taraji P. Henson.