Jazmin Johnson Talks Returning to 'Married To Medicine L.A.' and Practicing a Healthy Lifestyle On and Off-Screen
Born and raised in Inglewood, CA, the fitness enthusiast and mother of a beautiful son, Jazmin Johnson is actually married to medicine. Her husband, Dr. Gadson Johnson, is a successful Los Angeles-based psychiatrist.
Becoming a TV personality was not an overnight decision. In fact, in past conversations with her husband, the couple agreed to never get involved with reality TV. Things, however, have changed since then. Johnson realized that the show could potentially be a great platform to highlight her entrepreneurial talents and also show what her life is really like. "If anybody could showcase what being married to medicine is like, I could, because there's a lot of people who don't know about my lifestyle. It looks very glamorous but it's very rare that we actually enjoy the fruits of our labor." Things will get more interesting this year, Johnson says. "I am showing a lot more of my life this season, which you didn't see last season."
A spinoff of the Atlanta-based original Married To Medicine series, Married To Medicine L.A. first premiered last year on Bravo. Set in La La Land, the show gives viewers an inside look into the busy, luxurious lives of successful women who are either medical professionals themselves or are married to doctors. After a successful first season, the show is now returning for a second go-round with the original cast including Johnson, Dr. Britten Cole, Dr. Imani Walker, and Shanique Drummond. Joining them are newcomers Dr. Kendra Segura and Lia Dias.
Aside from working on the show, Johnson actively promotes fitness and healthy habits off-screen. Her husband is the one who got her into a regimented workout routine, she admits. "I had to adjust to having structure. I started to go to the gym with him and I started to like it. I liked the way I felt – gaining confidence, and it obviously made me look good." Now with over a hundred thousand followers on her Instagram, the reality star, (who, by the way, considers trying out scripted television and film in the future) has made it her mission to inspire and motivate others to be more confident. "It's truly something I'm passionate about and I enjoy," Johnson says. Her Instagram page is full of great tips and exercise routines for anyone who chooses to lead a happier and healthier life.
Don't miss Married to Medicine L. A. season 2 premiere this Sunday, May 3! And check out the preview for season 2 below.
Cush Jumbo and Delroy Lindo To Guest Star in 'The Good Fight' Season 5 Premiere
written by Nichelle Taylor
Cush Jumbo and Delroy Lindo will appear as guest stars to close out their original roles in The Good Fight season 5 premiere.
In previous announcements, both actors stated that they would not be returning for Season 5 of the Paramount+ law drama.
As a result of Covid-19 production shutdowns, filming for season 4 was cut short by 3 episodes. Neither actor was able to close out the story of their respective characters as intended.
With effective planning and rescheduling, the new season premiere will properly wrap up the storylines of Lucca (Jumbo) and Adrian (Lindo).
The Good Fight stars Christine Baranski, Sarah Steele, Nyambi Nyambi, Michael Boatman, Zach Grenier, John Larroquette and Audra McDonald.
The series is produced by CBS Studios in association with Scott Free Productions and King Size Productions. The Good Fight is distributed worldwide by ViacomCBS Global Distribution Group.
Filming is currently underway in New York.
Lee Daniels Shares First Look of 'The Wonder Years' Cast
"The Wonder Years" reboot pilot is currently underway.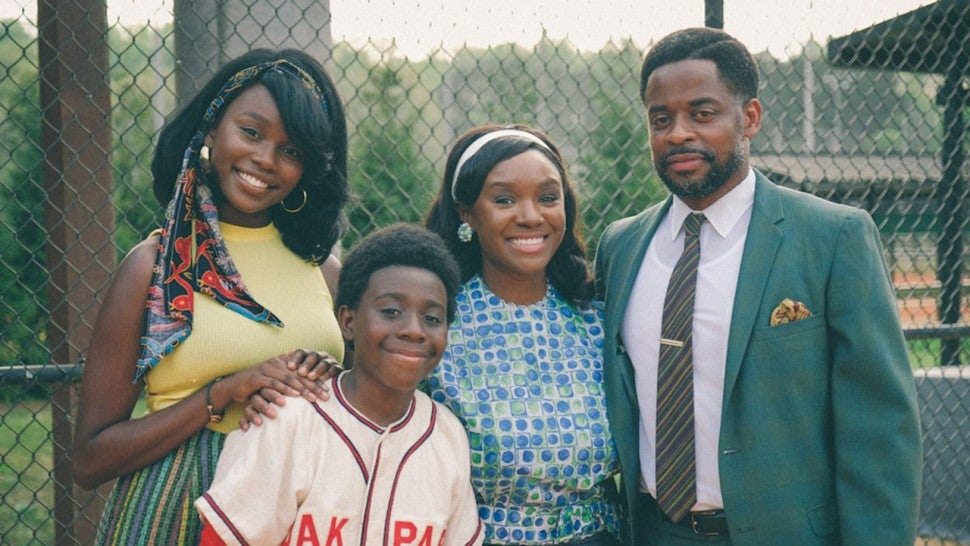 written by Nichelle Taylor
Executive producer Lee Daniels shared a first look photo of the cast in character.
The initial show ran for 6 seasons, from 1988 to 1993. The reboot will feature a Black middle-class family living in Montgomery, Alabama, during the 1960s.
The heart of the show, and the central character Dean, will be played by Elisha "EJ" Williams. The series will chronicle Dean's adolescent years as he ascertains his role in his family and the outside world.
The cast also includes Dulé Hill, who will star as Bill, a loving father and musician, Saycon Sengbloh as his insightful and well-disposed wife Lillian, and Laura Kariuki as Dean's well-liked and adorned older sister, Kim.
Additionally, Don Cheadle will lend his voice as the narrator and adult version of Dean. Throughout the narration, "Adult Dean" will recall his life experiences as he enters a new phase of his life as a grandfather.
Like the early version of the series, Dean will fancy a love interest named Keisa Clemmons played by Milan Ray.
Fred Savage will direct the pilot and executive produce the series along with Daniels, comedy writer Saladin K. Patterson and Marc Velez. The co-creator of the original show, Neal Marlens, will serve as a consultant.
ABC ordered the pilot for the series back in January of 2021.
Da Brat and Vic Mensa Will Appear in Season 4 of 'The Chi'
Chicago natives, Da Brat and Vic Mensa, have joined the cast of The Chi for Season 4.
written by Nichelle Taylor
According to Deadline, rapper and actress Da Brat will guest star in the new season of The Chi as Laporsha. The character is a career truck driver who passes through beds as frequently as she passes through cities. It's noted that the audience can expect Laporsha's entrance to shake things up for the Williams family.
Grammy-nominated rapper Vic Mensa is set to play the recurring role of Jamal, a man with an unrelenting passion to help his girlfriend and sister. His dedication to the two women will put him in conflict with Trig (Luke James) and Tracy (Tai Davis).
Created by Lena Waithe, The Chi is a modern-day drama that chronicles the life of residents in a neighborhood on the South Side of Chicago.
The show is currently in production. Season 4 is set to premiere on May 23 at 9:00 PM ET on Showtime.