Jazmin Johnson Talks Returning to 'Married To Medicine L.A.' and Practicing a Healthy Lifestyle On and Off-Screen
Born and raised in Inglewood, CA, the fitness enthusiast and mother of a beautiful son, Jazmin Johnson is actually married to medicine. Her husband, Dr. Gadson Johnson, is a successful Los Angeles-based psychiatrist.
Becoming a TV personality was not an overnight decision. In fact, in past conversations with her husband, the couple agreed to never get involved with reality TV. Things, however, have changed since then. Johnson realized that the show could potentially be a great platform to highlight her entrepreneurial talents and also show what her life is really like. "If anybody could showcase what being married to medicine is like, I could, because there's a lot of people who don't know about my lifestyle. It looks very glamorous but it's very rare that we actually enjoy the fruits of our labor." Things will get more interesting this year, Johnson says. "I am showing a lot more of my life this season, which you didn't see last season."
A spinoff of the Atlanta-based original Married To Medicine series, Married To Medicine L.A. first premiered last year on Bravo. Set in La La Land, the show gives viewers an inside look into the busy, luxurious lives of successful women who are either medical professionals themselves or are married to doctors. After a successful first season, the show is now returning for a second go-round with the original cast including Johnson, Dr. Britten Cole, Dr. Imani Walker, and Shanique Drummond. Joining them are newcomers Dr. Kendra Segura and Lia Dias.
Aside from working on the show, Johnson actively promotes fitness and healthy habits off-screen. Her husband is the one who got her into a regimented workout routine, she admits. "I had to adjust to having structure. I started to go to the gym with him and I started to like it. I liked the way I felt – gaining confidence, and it obviously made me look good." Now with over a hundred thousand followers on her Instagram, the reality star, (who, by the way, considers trying out scripted television and film in the future) has made it her mission to inspire and motivate others to be more confident. "It's truly something I'm passionate about and I enjoy," Johnson says. Her Instagram page is full of great tips and exercise routines for anyone who chooses to lead a happier and healthier life.
Don't miss Married to Medicine L. A. season 2 premiere this Sunday, May 3! And check out the preview for season 2 below.
(Exclusive)'David Makes Man' Star Arlen Escarpeta Talks Joining Season 2, Black Masculinity, and Working with Director Tarell Alvine McCraney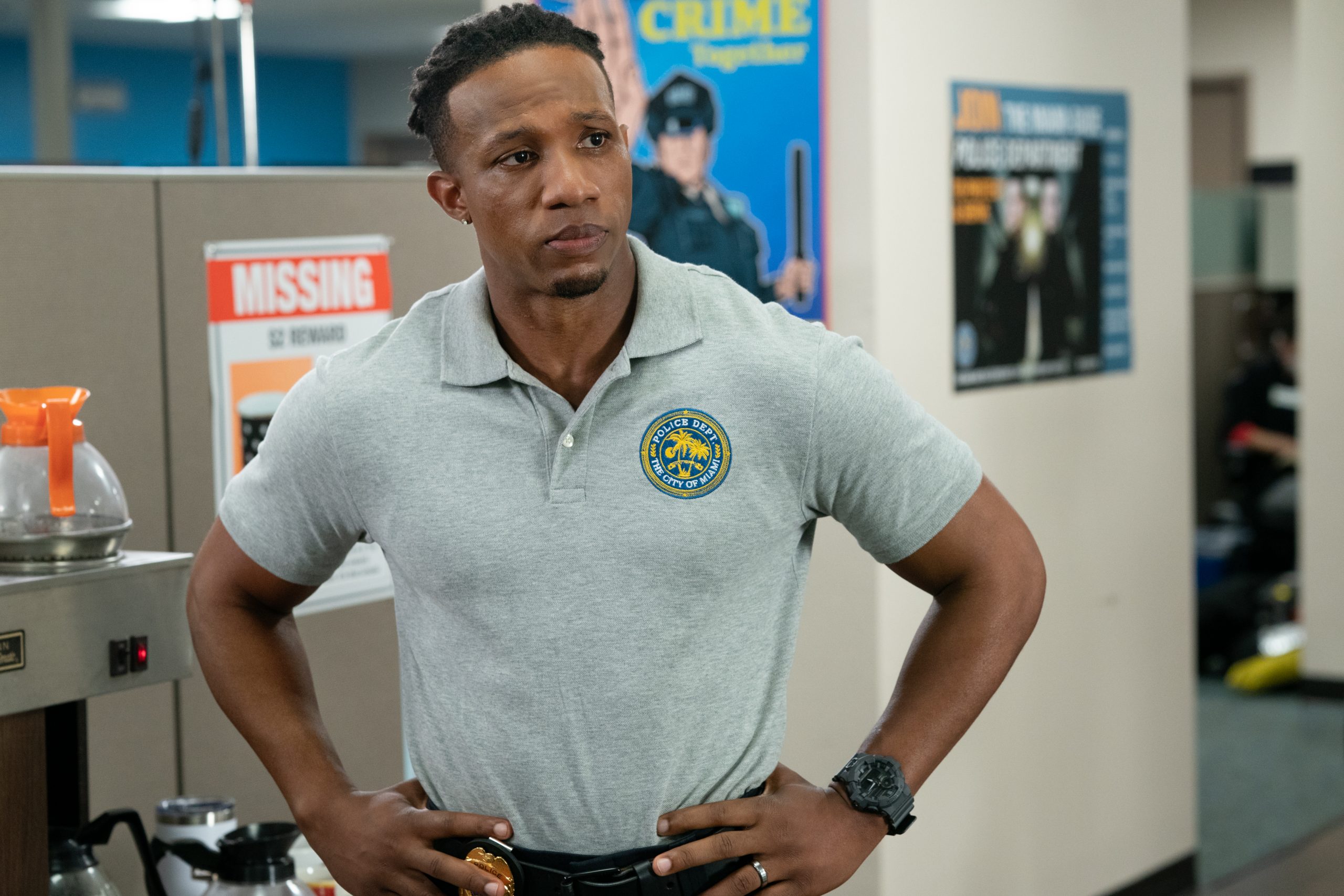 by Betti Halsell
No one could have painted a picture of Black masculinity more accurately than Oprah Winfrey Network's (OWN) TV drama David Makes Man. The series encapsulates the quality of life and its aftermath surrounding men in the Black Community.
Narrated through the lens of a brilliant male character, the audience digests a visual dissertation of unspoken experiences that shape young boys into men. Arlen Escarpeta plays JG, the younger brother of the protagonist. The Oath actor breaks down the message behind the series and the strength of silent love that happens within the masculine gender.
David Makes Man first streamed on HBO max, but OWN has picked up season two. Director Tarell Alvine McCraney (Moonlight) grasped the eerie tones of movies like A Beautiful Mind and Six Sense, and concocted the internal struggle of a caged life as a young minority, raised below the poverty line. The viewers meet David (Kwame Patterson) as a young adult, a silent and solemn adolescent, but his thoughts are amplified enough to take over his reality.
Jonathan Greg nicknamed J.G. (Escarpeta) has a different level of mental compression and unwavering love for his brother. He is the peaceful flute playing above the overpowering orchestra that is David's mind. Escarpeta breaks down that love, and the slew of unspoken nuances that are carefully placed throughout the series, to alert the audience: more was said than just words.
David Makes Man is a story of a young adult with no visual assurance of making out of his situation alive, coming into the power of his mind, and then aligning himself with success. The audience has a personal view of one's personal struggle with their gifts and the application of their power after it's gained. David battles many versions of himself in hopes of finding peace in his internal war.
JG (Escarpeta) represents another angle of warfare, one that includes him and his projection of life to other people. The local cop is currently at a crossroads in his love life. Catching up with an old flame brings out his organic nature. However, he already created a sanctity with his wife and teenage daughter. Escarpeta's character is metaphorically facing a three-headed beast that breathes fire. Between his wife, daughter, and the old flame, someone is guaranteed to be burned by his next decision.
David Makes Man so far has won the Peabody Award of Entertainment. Full episodes are available on OWN's streaming service, with new episodes out on Tuesdays, 9/8c.
Sex and the City revival adds Nicole Ari Parker, Karen Pittman, and Sarita Choudhury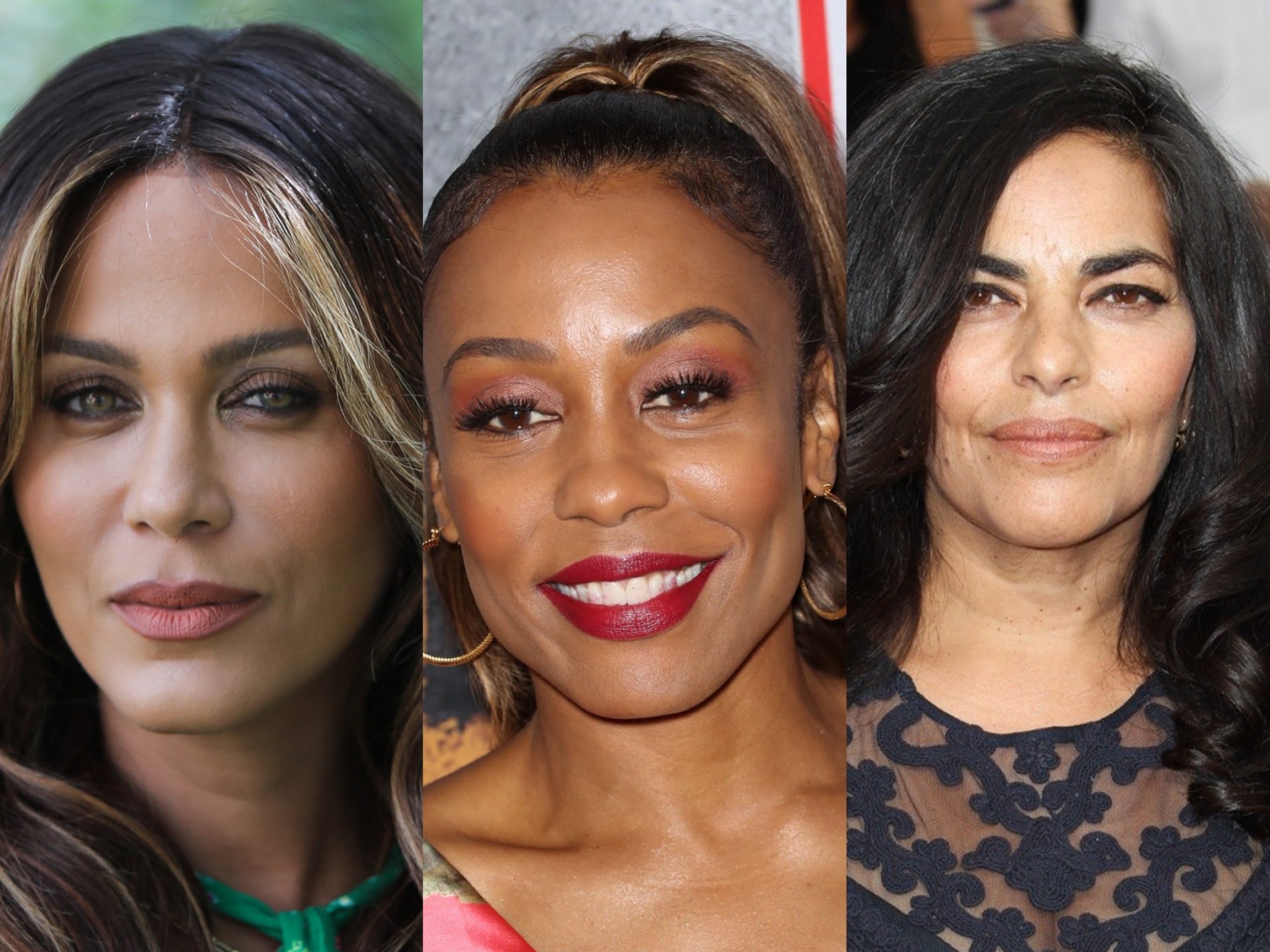 And Just Like That, HBO's upcoming Sex and The City revival is bringing new characters into the world of Carrie, Miranda, and Charlotte. Nicole Ari Parker, Karen Pittman, and Sarita Choudhury have joined the cast.
According to EW, Parker (Empire, Chicago P.D.) will play Lisa Todd Wexley, a Park Avenue mother of three. Choudhury (Mississippi Masala) will play Seema Patel, a single, self-made powerhouse Manhattan real estate broker. And Pittman (The Morning Show) will appear as Dr. Nya Wallace, a brilliant, yet challenging Columbia Law professor.
The decision to add the trio was made by HBO's chief Casey Bloys, producer/star Sara Jessica Parker and showrunner Michael Patrick King. Bloys told TV Line earlier this year they did not want "to tell a story with all-white writers or an all-white cast," and the creators "being very, very conscious about understanding that [the show's] New York has to reflect the way New York looks today."
The And Just Like That cast also includes Sex and The City's Chris Noth, David Eigenberg, Mario Cantone, Willie Garson, and Evan Handler.
The revival is currently in production in New York. HBO Max has not yet set a premiere date.
'Lovecraft Country' Canceled By HBO; Creator Misha Green Teases Original Plans For Season 2
One of the most celebrated series of 2020, HBO's Lovecraft Country starring Jurnee Smollett, Jonathan Majors, and Michael Kenneth Williams, will not be renewed after all, Deadline exclusively reported.
HBO's official statement to the publication reads, "We will not be moving forward with a second season of Lovecraft Country. We are grateful for the dedication and artistry of the gifted cast and crew, and to Misha Green, who crafted this groundbreaking series. And to the fans, thank you for joining us on this journey."
There were no other details that would reveal why the award-winning horror/ sci-fi drama will not return for a second round.
Shortly after the announcement, Green (the show's creator) took it to social to share 'A taste of the Season 2 Bible', a teaser of what could've been – "Lovecraft Country: Supremacy".
This could explain why HBO pulled the plug. Let us know what you think in the comments below.