Kanye West's 'Jesus Is King' Earns $1 Million Over The Weekend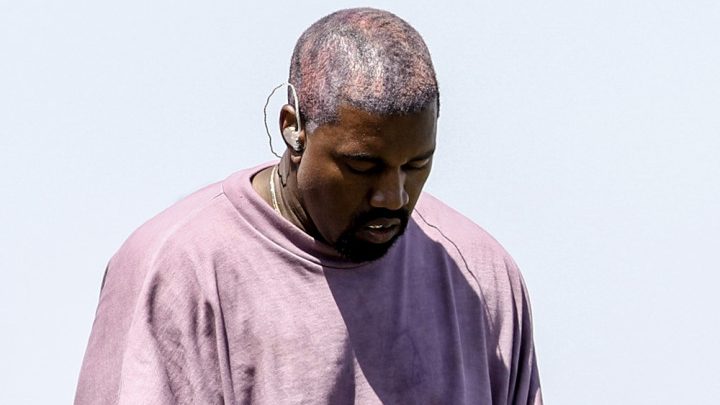 Kanye West brought his Sunday Service to IMAX. The Chicago native's 35-minute short film Jesus Is King made $1.03 million globally over the weekend, according to an IMAX press release.
Directed by film by Nick Knight, Jesus Is King gives audiences a rare look at West's infamous hip hop gospel experience. The short features 13 songs off of the rapper's recently released album, as well as some of his biggest hits.
The movie debuted in 21 major cities and generated $862,000 domestically and $175,000 internationally, according to the release.
The on-screen musical event was shot at James Turrell's Roden Crater installation in Arizona and will have a limited run through Wednesday (Oct. 30), before expanding to 78 additional foreign territories on Nov. 8.
This Looks More Like It! Paramount Releases The Brand New Trailer for (The Upgraded) 'Sonic The Hedgehog'
Months after Paramount released the first Sonic The Hedgehog trailer which was received with very little enthusiasm, to say the least, the company returns with a brand new preview.
Based on the global blockbuster videogame franchise from Sega, Sonic The Hedgehog tells the story of the world's speediest hedgehog as he embraces his new home on Earth.
In this live-action adventure comedy, Sonic and his new best friend Tom (James Marsden) team up to defend the planet from the evil genius Dr. Robotnik (Jim Carrey) and his plans for world domination. The film also stars Tika Sumpter and Ben Schwartz as the voice of Sonic.
Watch the full trailer above.
Watch: Pixar's 'Soul' Teaser Trailer
The teaser trailer for Pixar's upcoming original feature Soul dropped Thursday morning. The clip offers a taste of what's in store for moviegoers.
Per Pixar's press release, the animated film introduces Joe Gardner (voiced by Jamie Foxx), a New York-based middle-school band teacher whose true passion is playing jazz. Just when Joe thinks his dream might be in reach, a single unexpected step sends him to a fantastical place where he's is forced to think again about what it truly means to have soul. That's where he meets and ultimately teams up with 22 (voiced by Tina Fey), a soul who doesn't think life on Earth is all it's cracked up to be.
According to two-time Academy Award-winner Pete Docter, who directed the animated film, the idea for the story is 23 years in the making and was inspired by his then newborn baby. "It started with my son—he's 23 now—but the instant he was born, he already had a personality," says Docter. "Where did that come from? I thought your personality developed through your interaction with the world. And yet, it was pretty clear that we're all born with a very unique, specific sense of who we are."
"I was born and raised in New York," says Kemp Powers, who co-directed Soul. "This is the first time Pixar has gone to my hometown and I've been so impressed by the amount of energy that goes into making sure that everything is right. When the character's in Queens, it looks like he's in Queens. When he's in Manhattan, it looks like he's in Manhattan. It's pretty incredible."
Jon Batiste is writing original jazz music for the film, and Oscar winners Trent Reznor and Atticus Ross (The Social Network) are creating an original score.
The film also features the voices of Phylicia Rashad, Ahmir Questlove Thompson and Daveed Diggs.
Soul opens in theaters on June 19, 2020. Watch the full trailer above.
Watch: Brand New Trailer For 'Bad Boys For Life' Starring Will Smith and Martin Lawrence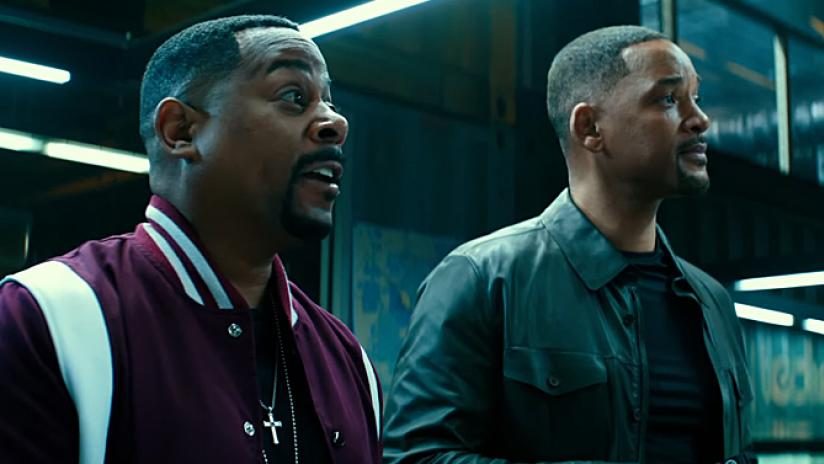 Sony has just released the second trailer for the third installment of the Bad Boys franchise.
 Starring Will Smith and Martin Lawrence, Bad Boys For Life follows Mike Lowery and Marcus Burnett as they team up one last time to take down the vicious leader of a Miami drug cartel. Newly created elite team AMMO of the Miami police department along with Mike and Marcus go up against the ruthless Armando Armas.
Directed by Bilall Fallah and Adil El Arbi, the cast also includes Vanessa Hughes, Charles Melton, and Alexander Ludwig.
The movie will hit theaters on January 17, 2020. Watch the full trailer above.