Katori Hall's 'P-Valley' Brings Hollywood to the Dirty South
written by Kimberly Jones
Memphis native Katori Hall is no stranger to success in the entertainment industry. Hall is an award-winning playwright best known for her hit Broadway play The Mountaintop about Martin Luther King Jr's last night before his assassination. The Mountaintop had a successful run on Broadway and starred Hollywood heavyweights Samuel L Jackson and Angela Bassett. But Hall has switched gears and has a new title – showrunner. P-Valley, written and produced by Hall, is a drama about the highs and lows strippers face in the Mississippi Delta. The setting for the drama alone is unique, P-Valley is in a fictional town of Chucalissa Mississippi, a small dying town with abandoned buildings, houses, and storefronts. It seems like an odd place for a strip club to be located but there is so much culture in the characters. The story blends well and is an accurate representation of southern culture. From the dialogue to the music, P-Valley sheds light on parts of the South that are often overlooked. The debut episode features the song Nobody by Playa Fly, which is a Memphis anthem, and pays homage to Memphis rappers who have had a large influence the on hip-hop sound that we have today.
At the beginning of the series, Autumn (played by UK actress Elarica Johnson) is washed ashore in Houston and seems to be trying to escape her past life all while concealing her identity. She arrives in the small town looking for work, and gets a job at the Pynk strip club after an amateur night. Autumn is a rookie in need of money, so she dives in but always keeps her distance from the other girls. In flashbacks she somewhat reflects on her past life with a child and her partner. Her real story, however, is yet to be revealed. Autumn has tried to remain lowkey but cannot avoid butting heads with Mercedes, the veteran of the group, played by another Memphis native Brandee Evans (The Bobby Brown Story).
Mercedes' bad girl attitude, amazing skills on the pole and confidence sets her apart from the other ladies at Pynk. Evans, who is a professional dancer/choreographer, does an amazing job of making Mercedes both memorable and relatable. Although Mercedes is planning to hang up her stripper boots and leave Pynk soon the rivalry with Autumn is fueled by jealousy, insecurities, and colorism. In both episodes, Autumn's skin tone is referenced because she has fairer skin than the other ladies. Some of the clients that come into the club prefer Autumn over Mercedes and, although Autumn is inexperienced, she is making more money than her counterparts. Hall does a good job of subtly addressing colorism and how it has an effect on black women every day.
Perhaps the most intriguing part of P-Valley is Pynk's owner Uncle Clifford (Nicco Annan Claws) a non-binary queer who identifies as she, provides comic relief and steals every single scene. Uncle Clifford's slick mouth, loud clothes and boss attitude is just what TV has been missing and with her quick punch lines there is never a dull moment. As much as Uncle Clifford is trying to keep it a secret, she is in jeopardy of losing Pynk and is having some serious financial struggles. Her hustling skills include everything from car washes to selling hot wings seasoned with weed. There is no doubt she will figure something out.
P-Valley is in a lane of its own. The story and struggles of these women are both eccentric and intriguing. The freshman drama is a breath of fresh air for television. In a time when a lot of dramas have familiar story lines, this change is good for viewers. Hall's vision and talented cast is a perfect combination for this newest STARZ hit.
P-Valley airs Sundays nights on STARZ.
Angelina Jolie's Daughter Zahara Will Attend an HBCU (Video)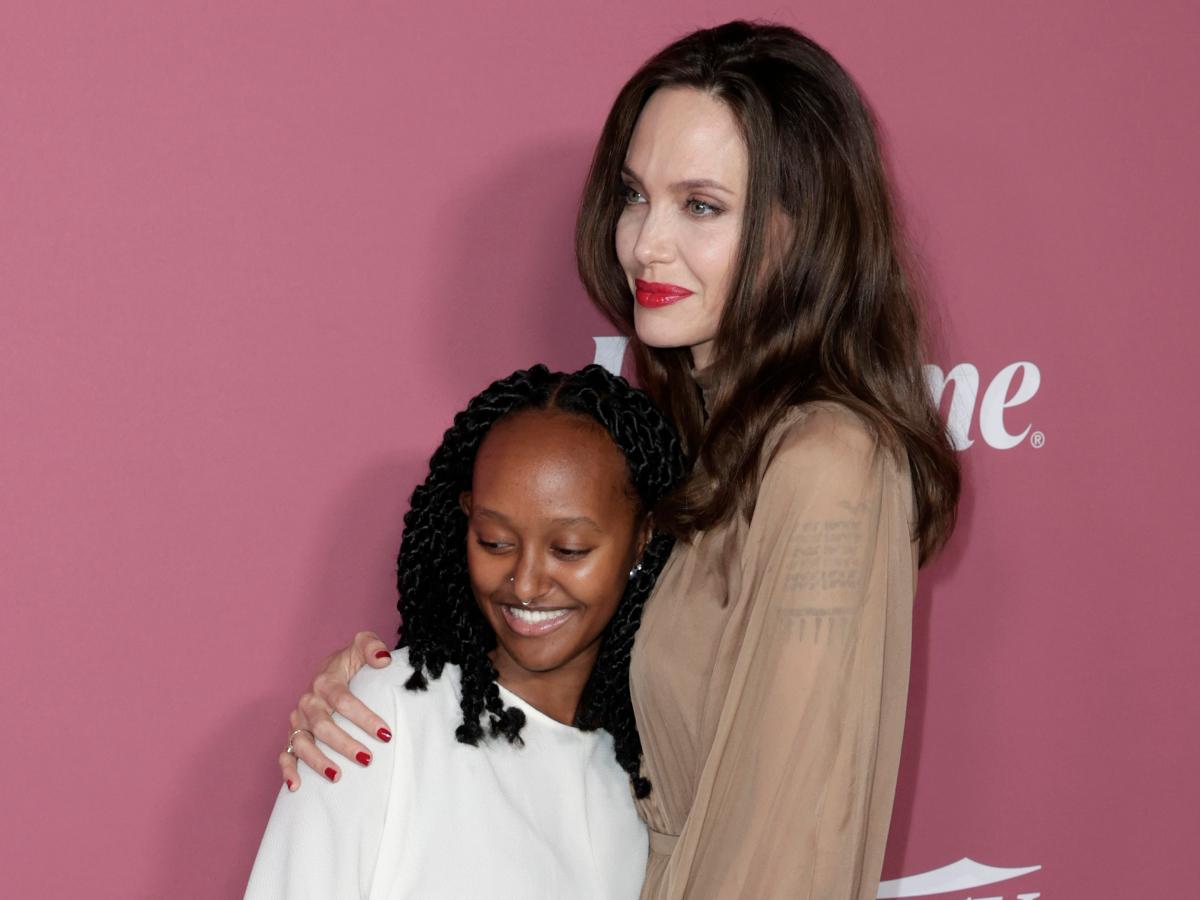 Angelina Jolie's daughter Zahara Marley Jolie-Pitt is college bound!
On Sunday, the Oscar-winning actor announced her 17-year-old will be attending Spelman College, an HBCU, this fall. Included in Jolie's post is a picture of Zahara posing with schoolmates and a caption that read,
"Zahara with her Spelman sisters! Congratulations to all new students starting this year," the mother of six wrote. "A very special place and an honor to have a family member as a new Spelman girl. #spelman #spelmancollege #spelmansisters #HBCU."
In addition to the Eternals star's post, a video taken during an alumni college event was published on TikTok. The clip, which has now gone viral, shows Jolie attempting to join in on the electric slide. You can watch it below.
'Black Panther: Wakanda Forever' Honors The Late Chadwick Boseman (Video)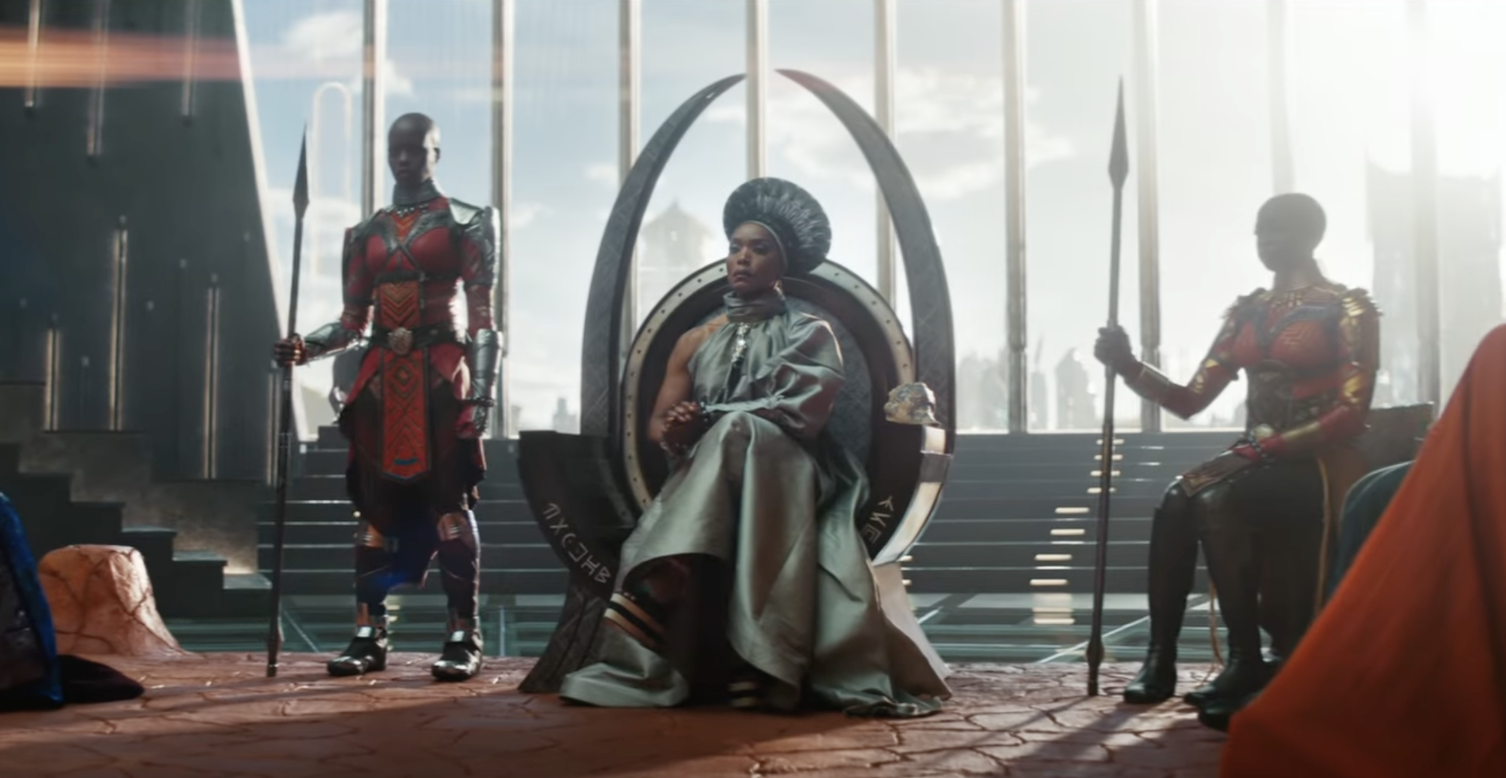 Marvel has finally released the official trailer for the highly anticipated sequel of Black Panther. The 2-minute video features new and returning characters and unveils a special tribute to Chadwick Boseman's T'Challa.
The movie is scheduled to hit theaters on November 11.
Watch the trailer above.
'The Man From Toronto' Trailer: Kevin Hart and Woody Harrelson Star In Action-Packed Comedy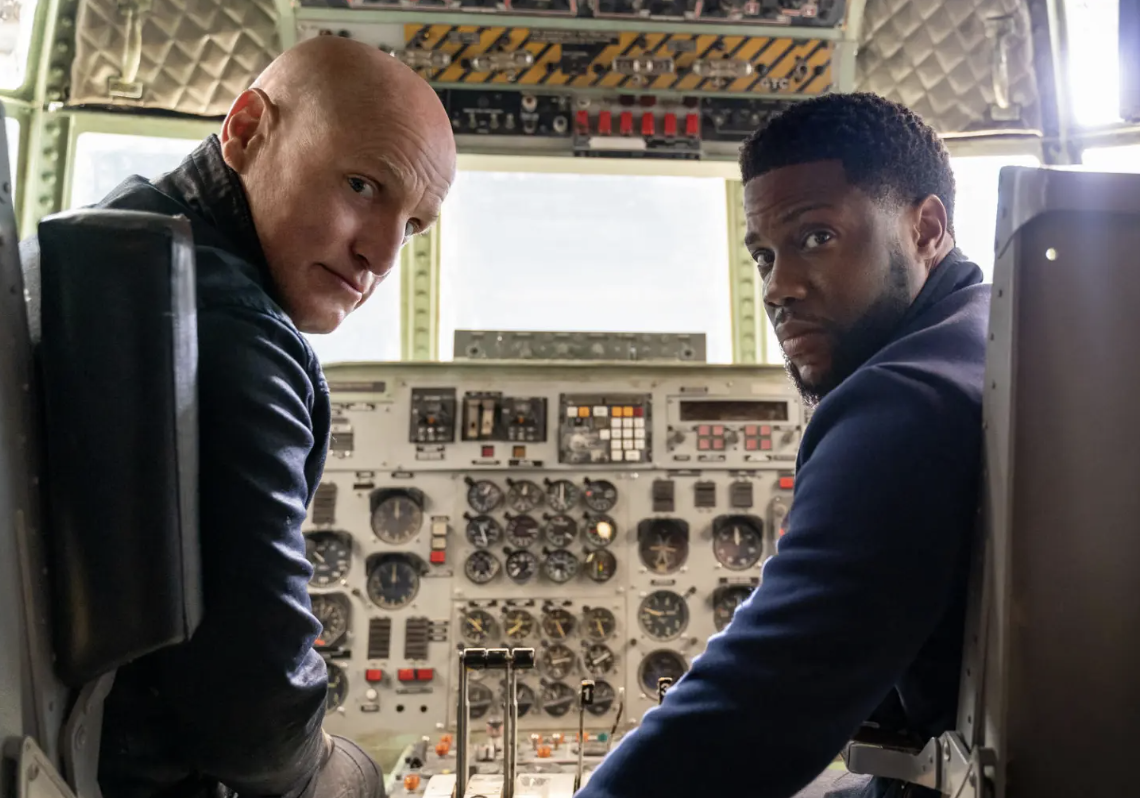 Kevin Hart and Woody Harrelson star in Netflix's upcoming action-packed comedy dropping on Netflix on June 24.
A case of mistaken identity arises after a screw-up sales consultant and the world's deadliest assassin—known only as The Man from Toronto— run into each other at a holiday rental.