Katori Hall's 'P-Valley' Brings Hollywood to the Dirty South
written by Kimberly Jones
Memphis native Katori Hall is no stranger to success in the entertainment industry. Hall is an award-winning playwright best known for her hit Broadway play The Mountaintop about Martin Luther King Jr's last night before his assassination. The Mountaintop had a successful run on Broadway and starred Hollywood heavyweights Samuel L Jackson and Angela Bassett. But Hall has switched gears and has a new title – showrunner. P-Valley, written and produced by Hall, is a drama about the highs and lows strippers face in the Mississippi Delta. The setting for the drama alone is unique, P-Valley is in a fictional town of Chucalissa Mississippi, a small dying town with abandoned buildings, houses, and storefronts. It seems like an odd place for a strip club to be located but there is so much culture in the characters. The story blends well and is an accurate representation of southern culture. From the dialogue to the music, P-Valley sheds light on parts of the South that are often overlooked. The debut episode features the song Nobody by Playa Fly, which is a Memphis anthem, and pays homage to Memphis rappers who have had a large influence the on hip-hop sound that we have today.
At the beginning of the series, Autumn (played by UK actress Elarica Johnson) is washed ashore in Houston and seems to be trying to escape her past life all while concealing her identity. She arrives in the small town looking for work, and gets a job at the Pynk strip club after an amateur night. Autumn is a rookie in need of money, so she dives in but always keeps her distance from the other girls. In flashbacks she somewhat reflects on her past life with a child and her partner. Her real story, however, is yet to be revealed. Autumn has tried to remain lowkey but cannot avoid butting heads with Mercedes, the veteran of the group, played by another Memphis native Brandee Evans (The Bobby Brown Story).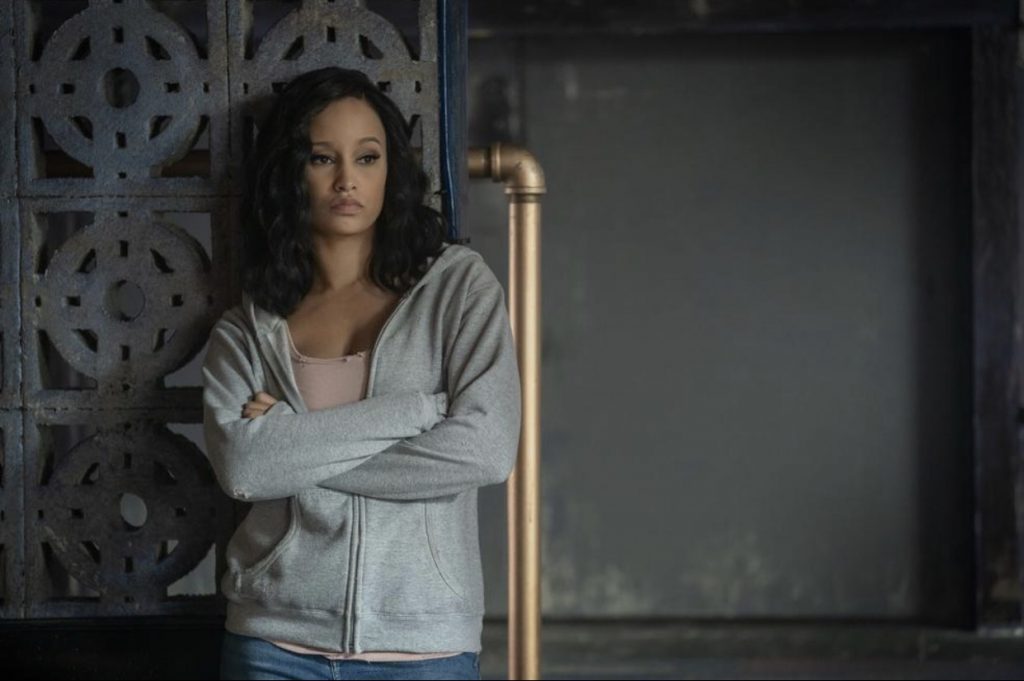 Mercedes' bad girl attitude, amazing skills on the pole and confidence sets her apart from the other ladies at Pynk. Evans, who is a professional dancer/choreographer, does an amazing job of making Mercedes both memorable and relatable. Although Mercedes is planning to hang up her stripper boots and leave Pynk soon the rivalry with Autumn is fueled by jealousy, insecurities, and colorism. In both episodes, Autumn's skin tone is referenced because she has fairer skin than the other ladies. Some of the clients that come into the club prefer Autumn over Mercedes and, although Autumn is inexperienced, she is making more money than her counterparts. Hall does a good job of subtly addressing colorism and how it has an effect on black women every day.
Perhaps the most intriguing part of P-Valley is Pynk's owner Uncle Clifford (Nicco Annan Claws) a non-binary queer who identifies as she, provides comic relief and steals every single scene. Uncle Clifford's slick mouth, loud clothes and boss attitude is just what TV has been missing and with her quick punch lines there is never a dull moment. As much as Uncle Clifford is trying to keep it a secret, she is in jeopardy of losing Pynk and is having some serious financial struggles. Her hustling skills include everything from car washes to selling hot wings seasoned with weed. There is no doubt she will figure something out.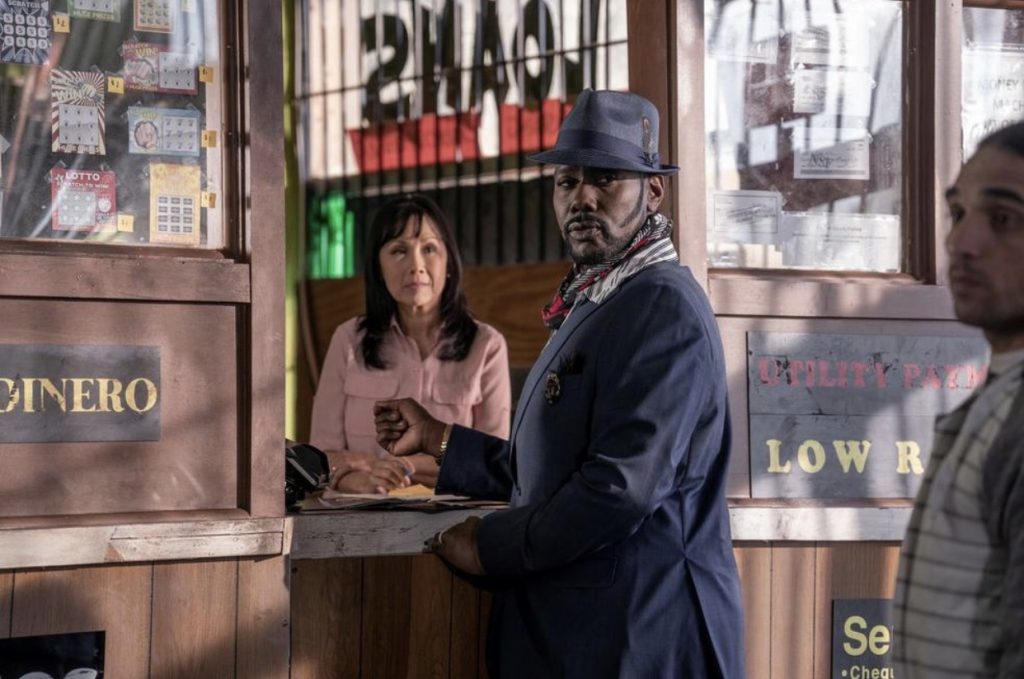 P-Valley is in a lane of its own. The story and struggles of these women are both eccentric and intriguing. The freshman drama is a breath of fresh air for television. In a time when a lot of dramas have familiar story lines, this change is good for viewers. Hall's vision and talented cast is a perfect combination for this newest STARZ hit.
P-Valley airs Sundays nights on STARZ.
First look at the Mahalia Jackson biopic starring Danielle Brooks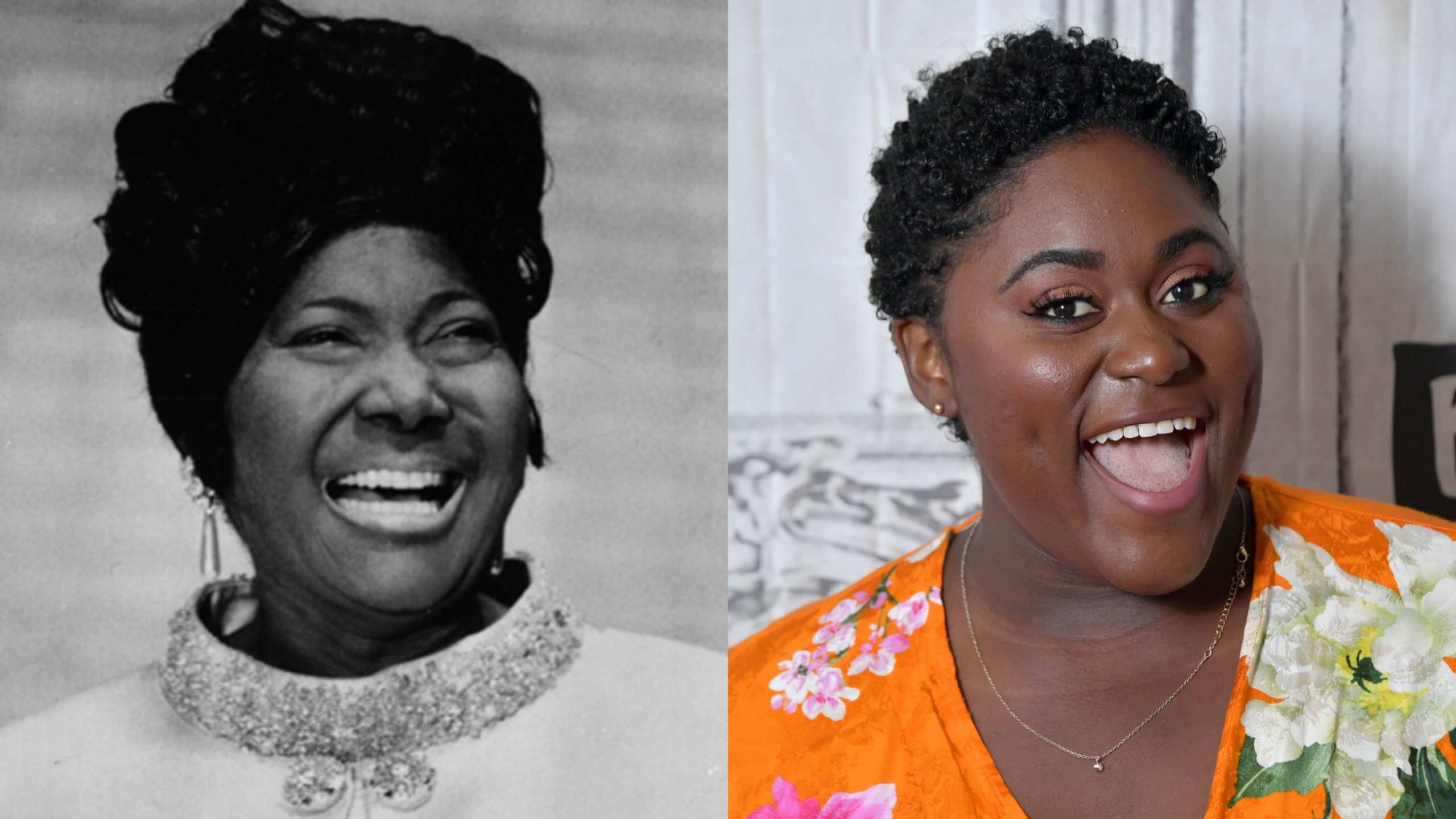 Mahalia Jackson is known as one of the greatest gospel singers of all time. On Feb. 3, Lifetime will premiere her story on the small screen in Robin Roberts Presents: Mahalia.
Produced by Robin Roberts (Good Morning America) and directed by Tony Award winner Kenny Leon (American Son), the film stars Grammy-Award winning actress Danielle Brooks portraying the legendary gospel singer focusing on her civil rights activism. 
The Mahalia Jackson story arrives Feb. 3. Watch the trailer below.
'Space Jam: A New Legacy': Sneak Peek
The release of highly anticipated Space Jam sequel is nearing, and today, fans got a tiny peek at what is coming thanks to HBO's newly released promo video that included this short visual of Lebron James and Bugs Bunny.
Space Jam: A New Legacy is scheduled for a July release.
Starring in the live-action/animated sports comedy, alongside James are Don Cheadle and Sonequa Martin-Green. Returning are the Looney Tunes characters – Bugs Bunny, Lola Bunny, and Daffy Duck. Basketball stars including Anthony Davis, Chris Paul, Damian Lillard, Diana Taurasi, Cheney Ogwumike, and Nneka Ogwumike are also featured in the movie.
Malcolm D. Lee (Girls Trip, The Best Man) is directing. Black Panther's Ryan Coogler is producing.
'One Night In Miami': Regina King on her decision to cast non-U.S. actors to portray American characters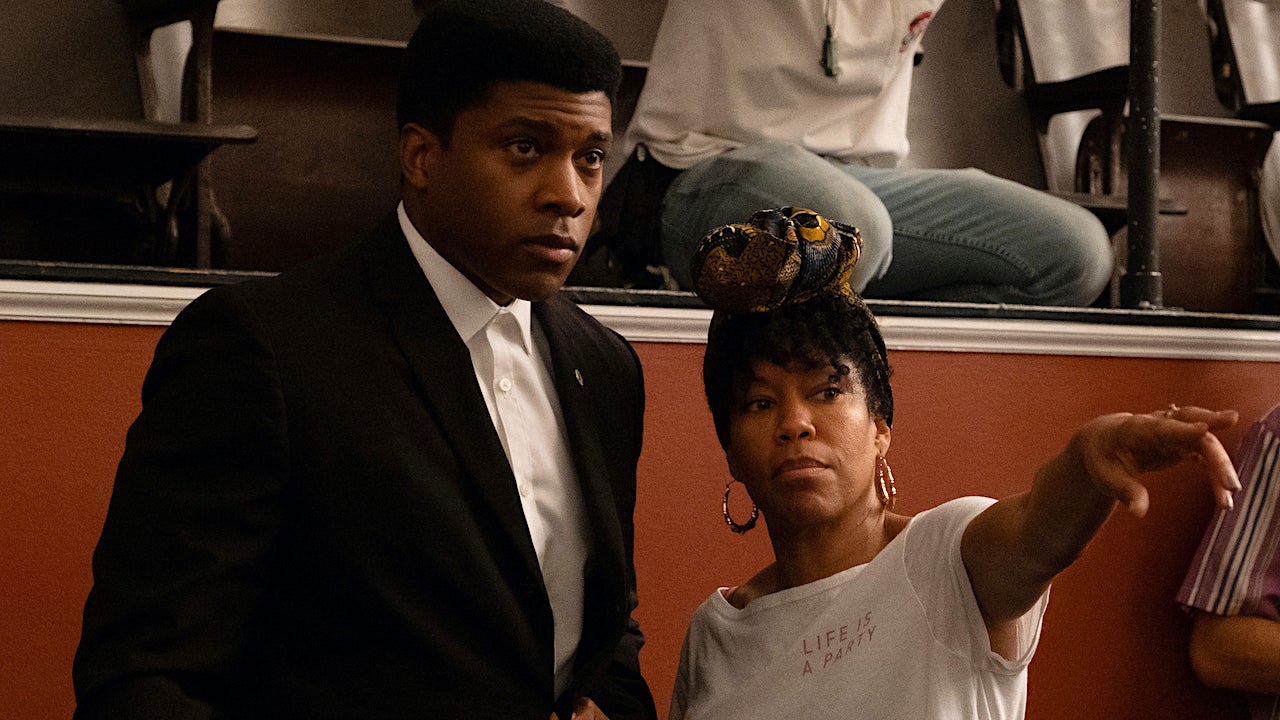 While speaking at a BAFTA Masterclass in London on Tuesday (Jan 12), in reference to British actor Kingsley Ben-Adir portraying Malcolm X and Canadian actor Eli Goree playing a young Muhammad Ali, director Regina King said: "If I was moved by a performance, I really don't care where a person's from." She also stated, "As an audience member, to me they truly understood what they were doing, what they were embodying. After Kingsley's first audition, I wanted to give him some notes. I wanted to just talk to him and get to know him and get to know what his relationship was to Malcolm. He said all the things that I needed to hear him say and I think it's unfortunate that this is where we are."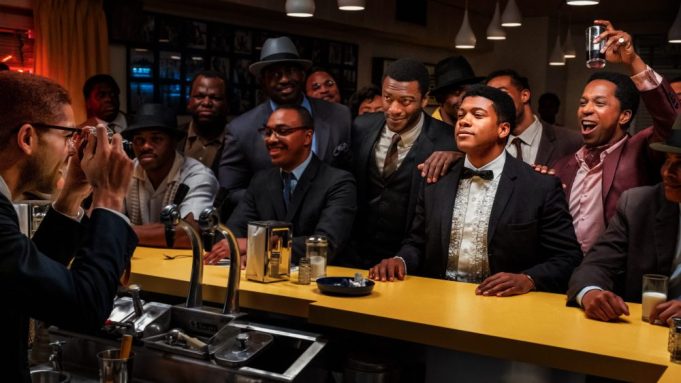 She continued, "One of the things that I've truly understood or discovered throughout this process of One Night in Miami, is that upon first receiving this and reading it, I thought, 'Wow, Kemp, this is just a love letter to the black man's experience in America.' But then taking that step back and really taking in marginalized people across the world. There are feelings and experiences that black people in the UK, in Brazil feel that are the same as in America. While the history of how a country came to be may be different, the marginalization of a black man is the same, colorism is the same in all of those places.
"Kingsley was the best actor for that role and Eli was the best actor for that role. Sure, neither one of them are American. But can they relate to the experience and the pain felt by a black person for being disregarded just because of the color of your skin? Absolutely, they can. Can they take it upon themselves to make sure they educate themselves on the ways it's specific to America in the history of how black Americans had built this country, it was built on the bodies of Black Americans? They can definitely educate themselves on that and they did. I wouldn't change my choices for anyone."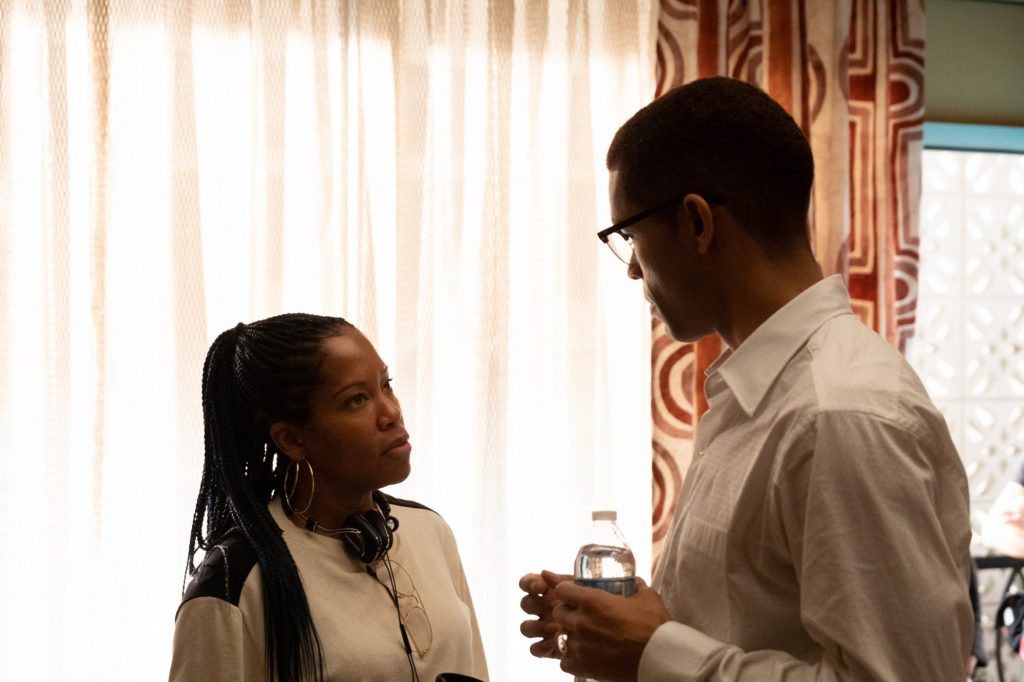 The debate about British actors being chosen over American talent has intensified in recent years with actors David Oyelowo, Cynthia Erivo and Daniel Kaluuya portraying civil rights icons Martin Luther King Jr, Harriet Tubman and Fred Hampton, respectively. Some argue that non-American actors should not get these roles. Others find no issue in it whatsoever. What side of the argument are you on? Share your thoughts in the comments below.
King's directorial debut, which debuted at the Venice Film Festival last year, will launch on Amazon Prime January 15.