"Little Fires Everywhere": Episodes 1-3 Recap
BY KIMBERLY JONES
Little Fires Everywhere is based on a novel written by Celeste Ng that follows the lives of residents in the suburbs of Shaker Heights, Ohio in the 90s. Bill and Elena Richardson (Reese Witherspoon and Joshua Jackson) are longtime residents of the community and are the parents of 4 teenagers who are all on the path to self-discovery. The Richardson's have a tight family unit and are doing their best to raise healthy, ambitious, generous and well-rounded children. Elena is having a hard time with her younger daughter Izzy (Megan Stott) who is clearly going through a rebellious stage so the two of them are in constant disagreement.
Elena is a suburban upper-class mom who is pretty uptight and wants control of her family and her image. She seems to have the Richardson kids' lives already planned out for their successful future. Elena is a perfectionist, a quality that doesn't really work in her favor with her kids because she's judgmental and intimidating. The family inherited a rental property and that is when she meets single mother Mia Warren (Kerry Washington) and her intelligent teenage daughter Pearl Warren (Lexi Underwood). Mia a traveling artist and her daughter have been living in their car and responded to an ad for Elena's rental. Upon their first meeting, Mia has her guard up with Elena and there is tension between the two. Mia is put off by Elena's invasive and privileged tone during their first conversation.
Elena seems totally unaware of how uncomfortable and unwelcome this makes Mia. Despite their
bumpy start the Warren's move into the rental property. Pearl immediately adapts to her new environment after she meets Moody, one of Richardson's sons (Gavin Lewis). The two teenagers are attracted to each other and start spending a lot of time together. Hanging out with the Richardsons somewhat opens Pearl's eyes to a whole new world. Although there are racial and economic differences between their two worlds, the teenagers still develop a friendship. Pearl also learns that she and Elena have a common interest – writing and journalism. Mia doesn't approve of Pearl's friendly relationships with the Richardsons but doesn't express this to her daughter immediately.
The series takes a deep dive into classism and racism. For instance, Pearl, after spending more time with the Richardsons, realizes just how underprivileged her life has been. She has had to constantly move around. Because of her mother, she has never really had a nice stable place to live, she has never met her father and her school counselor won't consider placing her in the correct math class at her new school because of her race. Instead of taking her mother Mia's advice on standing up to her counselor, Pearl asks Elena for help to get enrolled in the correct math class. After a quick conversation with the counselor, Elena (much thanks to her race and status) easily gets Pearl in. When Mia starts working for the Richardsons as their "house manager", Pearl seems to be surprised, ashamed and uncomfortable that her black mom is now working for this white family that she is trying to build new relationships with. This only further magnifies the differences between the two families. After Mia becomes Elena's house manager, the two of them get to know each other a little better. Mia, however, is still very guarded with the new family and keeps her distance.
At the end of the three-episode premiere, Mia remains a mystery. Even in her relationship with her daughter Pearl, she is keeping a secret. Pearl has never met her father and her mother refuses to identify him. This is extremely frustrating for Pearl and leaves audiences wondering what exactly is Mia hiding?
Mia is not the only one with secrets. Each character is hiding something and those secrets have yet to come to light. The suspense of how the stories unfold makes the audience crave more. Little Fires Everywhere is a captivating, stimulating drama with an amazing cast that keeps audiences on the edge of their seats. New episodes are available every Wednesday on Hulu.
Watch: Penny is All Grown Up in 'The Proud Family: Louder and Prouder' Trailer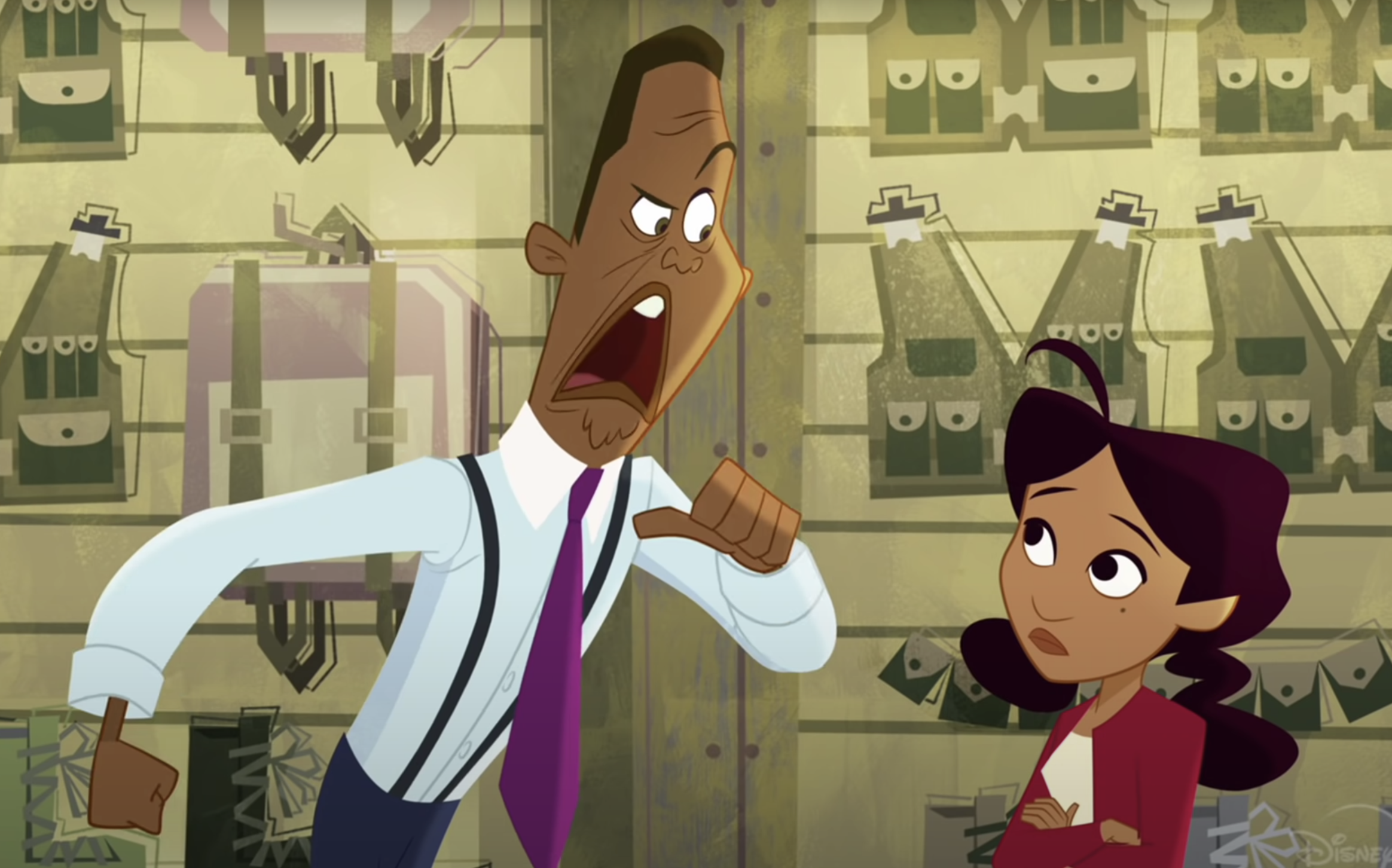 Disney+ has released the first trailer for its highly anticipated animated series reboot. The streaming platform is bringing back The Proud Family  20 years later, with the original cast reprising their roles.
The show will continue to tell the story of Penny Proud and her family – parents Oscar and Trudy, twin siblings, and grandma Suga Mama.
Returning voices include Kyla Pratt as Penny Proud, Tommy Davidson as Oscar Proud, Paula Jai Parker as Trudy Proud, JoMarie Payton as Suga Mama, Cedric the Entertainer as Uncle Bobby, Carlos Mencia as Felix Boulevardez, Maria Canals-Barrera as Sunset Boulevardez, Alvaro Gutierrez as Papi, Karen Malina White as Dijonay Jones, Soleil Moon Frye as Zoey Howzer, and Alisa Reyes as LaCienega Boulevardez.
Joining the cast are Keke Palmer as young activist Maya Leibowitz-Jenkins and Asante Blackk as Penny's boyfriend Kareem.
The returning series will also feature guest voice-overs from stars such as Lizzo, Lil Nas X, Tiffany Haddish, and Cedric the Entertainer among others.
The Proud Family: Louder and Prouder premieres Feb. 23 on Disney+. Check out the trailer below.
Mary J Blige's Most Memorable roles: From Guest Appearances to an Oscar Nomination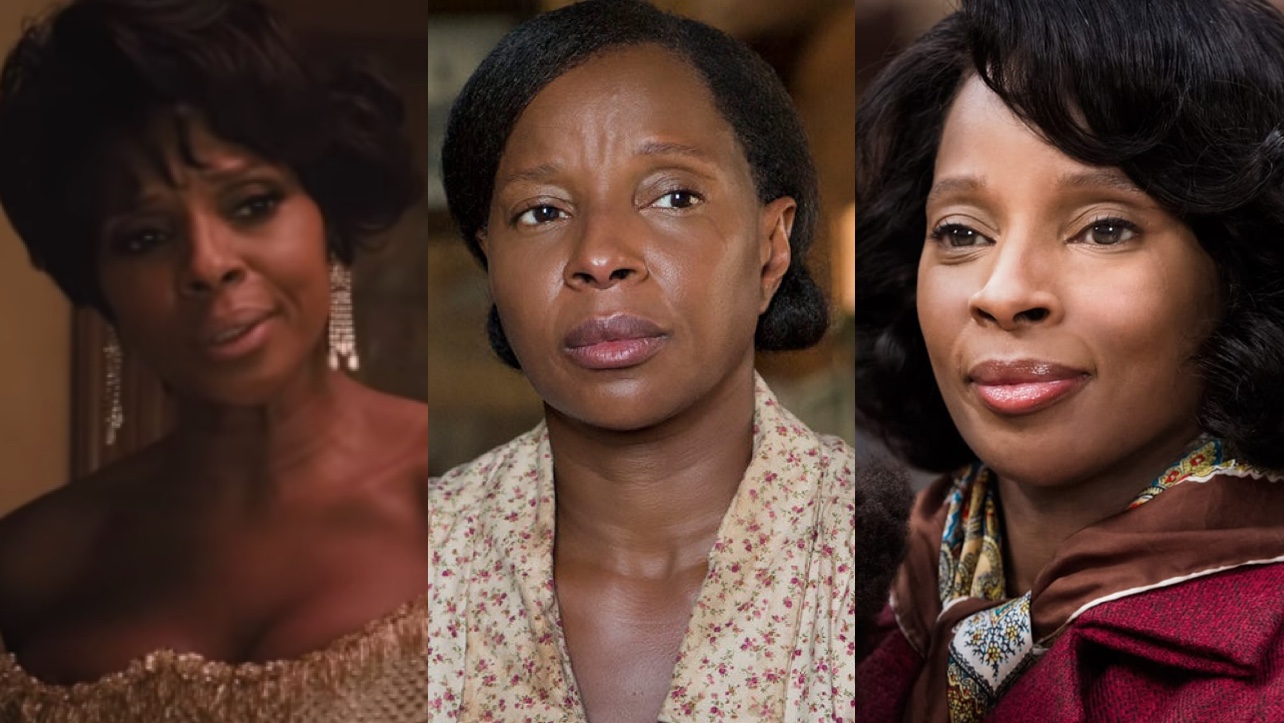 Mary J Blige has been a music icon for many years now. With 13 studio albums and many awards, she has made her name known across the globe. Today, however, her portfolio includes not only music-related accolades. The R&B queen is making significant strides in the television and film industry. One of the biggest of them was her 2018 Oscar nomination for supporting actress for her role in Netflix's Mudbound. And this is just the beginning!
Here are Blige's most memorable television and movie roles thus far.
I Can Do All Bad By Myself (2009)
Tyler Perry gave Blige her first feature film role. She played an inspiring singing bartender at the nightclub. Before this, the singer/songwriter only had cameos on television. I Can Do All Bad By Myself also starred Taraji P. Henson.
The Last Days Of Ptolemy Grey: New Series Starring Samuel L. Jackson Gets Premiere Date & First-Look Images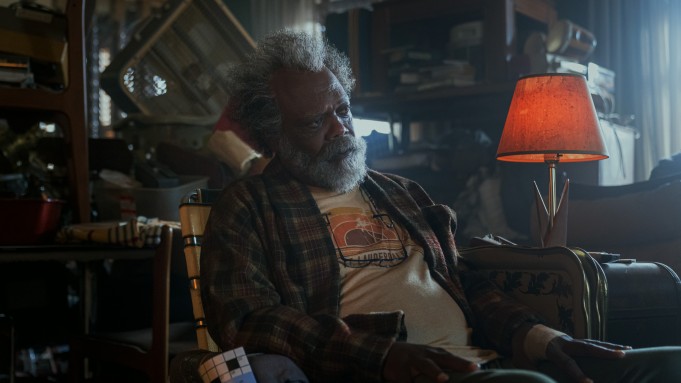 Apple TV+ has announced the premiere date and released the first-look images for its new limited series, The Last Days of Ptolemy Grey. The six-episode drama stars Oscar-nominated Samuel L. Jackson in the titular role. BAFTA-nominated Dominique Fishback (Judas and The Black Messiah) will join the Hollywood heavyweight.
Based on the novel by Walter Mosley, The Last Days of Ptolemy Grey follows the story of a lonely dementia patient forgotten by his family and friends. Suddenly left without his trusted caretaker and on the brink of sinking even deeper into his ill state, Ptolemy is assigned to the care of orphaned teenager Robyn (Fishback). When they learn about a treatment that can restore Ptolemy's dementia-addled memories, it begins a journey toward shocking truths about the past, present, and future.
Other cast members include Cynthia Kaye McWilliams (Real Husbands of Hollywood), Damon Gupton (Criminal Minds), Marsha Stephanie Blake (When They See Us), Walton Goggins (The Hateful Eight), and Omar Miller (Ballers).
The Last Days of Ptolemy Grey is executive produced by Mosley and Jackson, and his wife of 40 years, LaTanya Richardson.
The highly anticipated series will debut with two episodes on March 11, 2022, according to Deadline. After that, episodes will drop weekly, every Friday.