"Little Fires Everywhere": Episodes 1-3 Recap
BY KIMBERLY JONES
Little Fires Everywhere is based on a novel written by Celeste Ng that follows the lives of residents in the suburbs of Shaker Heights, Ohio in the 90s. Bill and Elena Richardson (Reese Witherspoon and Joshua Jackson) are longtime residents of the community and are the parents of 4 teenagers who are all on the path to self-discovery. The Richardson's have a tight family unit and are doing their best to raise healthy, ambitious, generous and well-rounded children. Elena is having a hard time with her younger daughter Izzy (Megan Stott) who is clearly going through a rebellious stage so the two of them are in constant disagreement.
Elena is a suburban upper-class mom who is pretty uptight and wants control of her family and her image. She seems to have the Richardson kids' lives already planned out for their successful future. Elena is a perfectionist, a quality that doesn't really work in her favor with her kids because she's judgmental and intimidating. The family inherited a rental property and that is when she meets single mother Mia Warren (Kerry Washington) and her intelligent teenage daughter Pearl Warren (Lexi Underwood). Mia a traveling artist and her daughter have been living in their car and responded to an ad for Elena's rental. Upon their first meeting, Mia has her guard up with Elena and there is tension between the two. Mia is put off by Elena's invasive and privileged tone during their first conversation.
Elena seems totally unaware of how uncomfortable and unwelcome this makes Mia. Despite their
bumpy start the Warren's move into the rental property. Pearl immediately adapts to her new environment after she meets Moody, one of Richardson's sons (Gavin Lewis). The two teenagers are attracted to each other and start spending a lot of time together. Hanging out with the Richardsons somewhat opens Pearl's eyes to a whole new world. Although there are racial and economic differences between their two worlds, the teenagers still develop a friendship. Pearl also learns that she and Elena have a common interest – writing and journalism. Mia doesn't approve of Pearl's friendly relationships with the Richardsons but doesn't express this to her daughter immediately.
The series takes a deep dive into classism and racism. For instance, Pearl, after spending more time with the Richardsons, realizes just how underprivileged her life has been. She has had to constantly move around. Because of her mother, she has never really had a nice stable place to live, she has never met her father and her school counselor won't consider placing her in the correct math class at her new school because of her race. Instead of taking her mother Mia's advice on standing up to her counselor, Pearl asks Elena for help to get enrolled in the correct math class. After a quick conversation with the counselor, Elena (much thanks to her race and status) easily gets Pearl in. When Mia starts working for the Richardsons as their "house manager", Pearl seems to be surprised, ashamed and uncomfortable that her black mom is now working for this white family that she is trying to build new relationships with. This only further magnifies the differences between the two families. After Mia becomes Elena's house manager, the two of them get to know each other a little better. Mia, however, is still very guarded with the new family and keeps her distance.
At the end of the three-episode premiere, Mia remains a mystery. Even in her relationship with her daughter Pearl, she is keeping a secret. Pearl has never met her father and her mother refuses to identify him. This is extremely frustrating for Pearl and leaves audiences wondering what exactly is Mia hiding?
Mia is not the only one with secrets. Each character is hiding something and those secrets have yet to come to light. The suspense of how the stories unfold makes the audience crave more. Little Fires Everywhere is a captivating, stimulating drama with an amazing cast that keeps audiences on the edge of their seats. New episodes are available every Wednesday on Hulu.
'The Man From Toronto' Trailer: Kevin Hart and Woody Harrelson Star In Action-Packed Comedy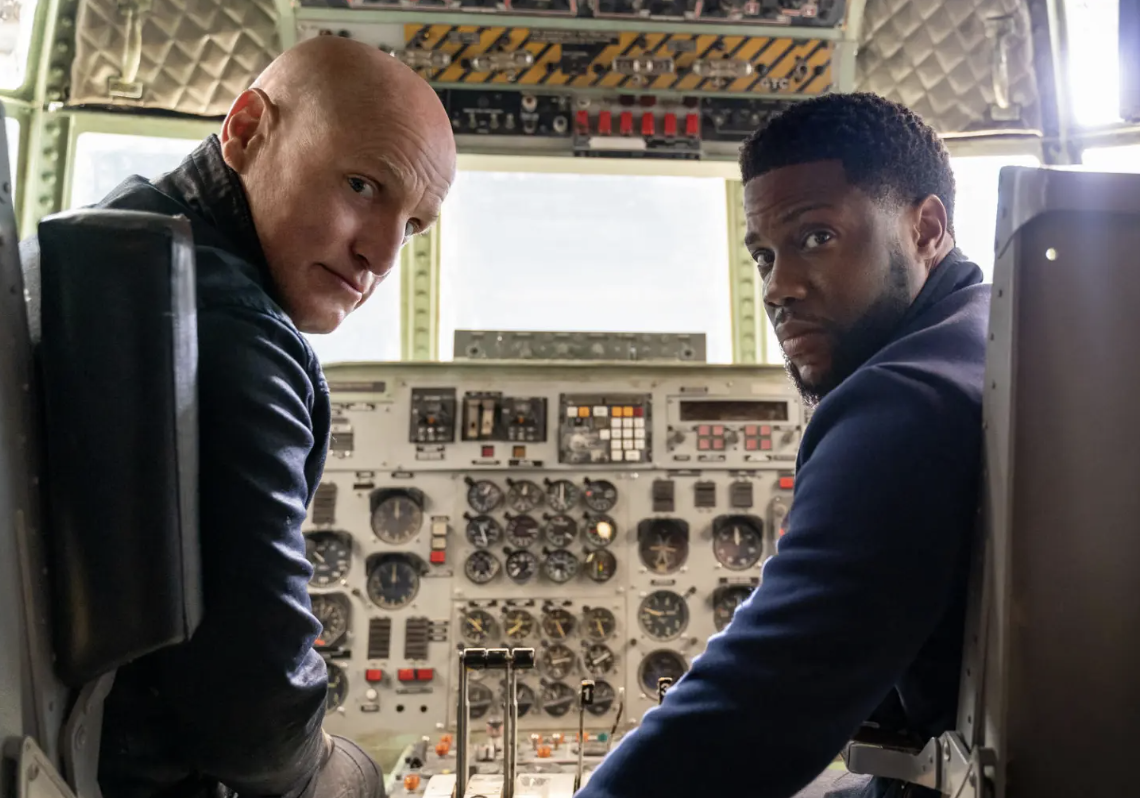 Kevin Hart and Woody Harrelson star in Netflix's upcoming action-packed comedy dropping on Netflix on June 24.
A case of mistaken identity arises after a screw-up sales consultant and the world's deadliest assassin—known only as The Man from Toronto— run into each other at a holiday rental.
'Bid For Love': BET Announces Premiere Date and Releases Official Trailer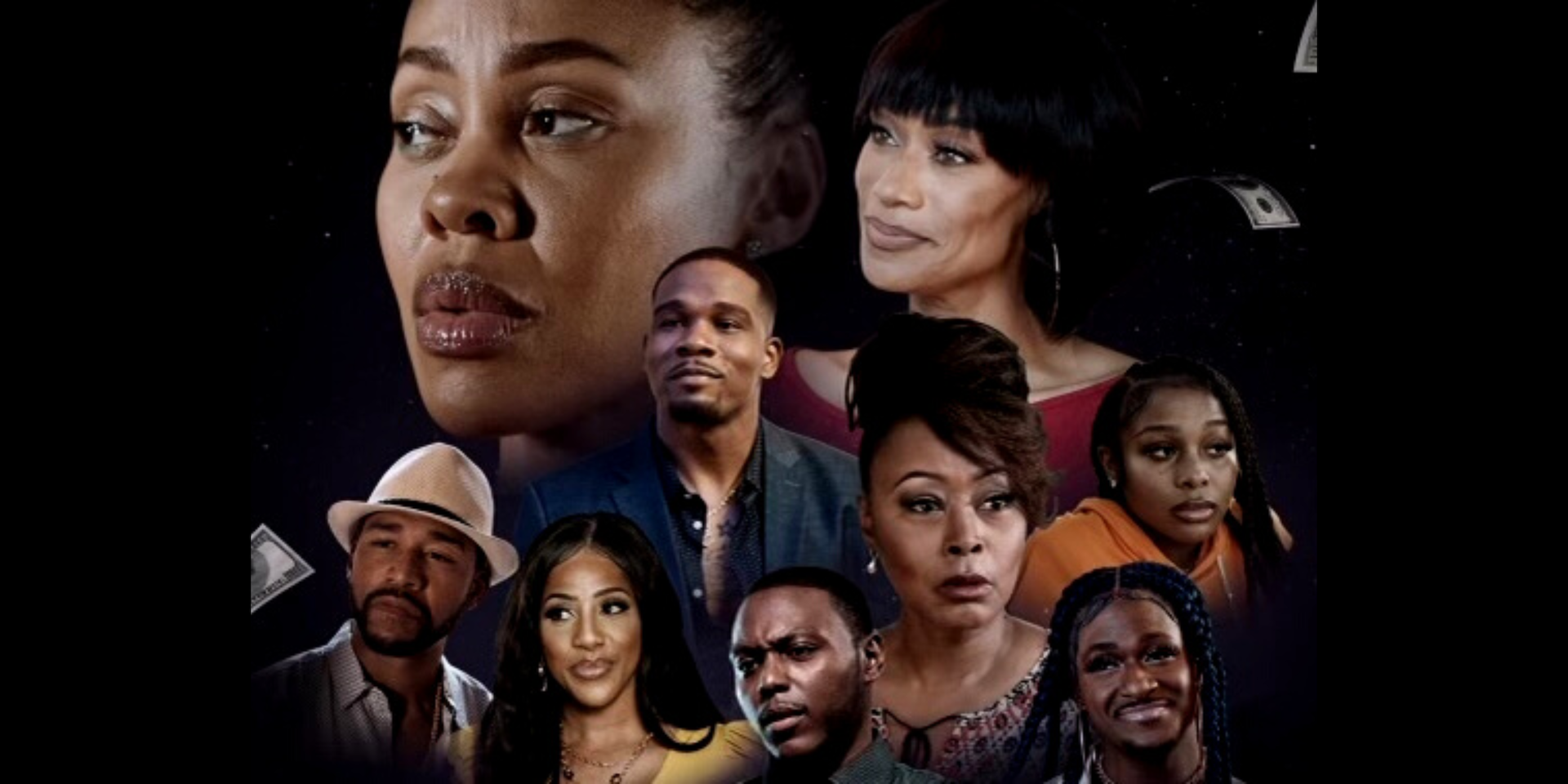 BET debuted the trailer for its upcoming original drama Bid For Love, set for a June release.
The cast includes Blue Kimble (Ruthless), Dawn Halfkenny (Saints & Sinners), Adrian Lockett (The Oval), Jermel Howard (BMF), Tami Roman (The Family Business), Nikki Dixon (First Christmas), Ptosha Storey (The Oval), Jayda Cheaves and Kwaylon Rogers.
Directed by Arthur Muhammad (Carter High), the story follows Sasha (Halfkenny) as she navigates life following a prison release. After serving time for her former drug trafficking boyfriend Memphis (Kimble), Sasha falls in love with Malik (Lockett), a generous and successful real estate entrepreneur. The man's motives for Sasha, however, are far from good. Malik slowly attempts to alienate her from family and friends as he secretly plots against her.
Bid For Love is produced by Lawainna Patterson, London Williams, Shauna D. Balfour, and Christina Cooper. The film will air on BET Her and BET+ on June 23. Watch the official trailer below.
Martin Reunion First Look Trailer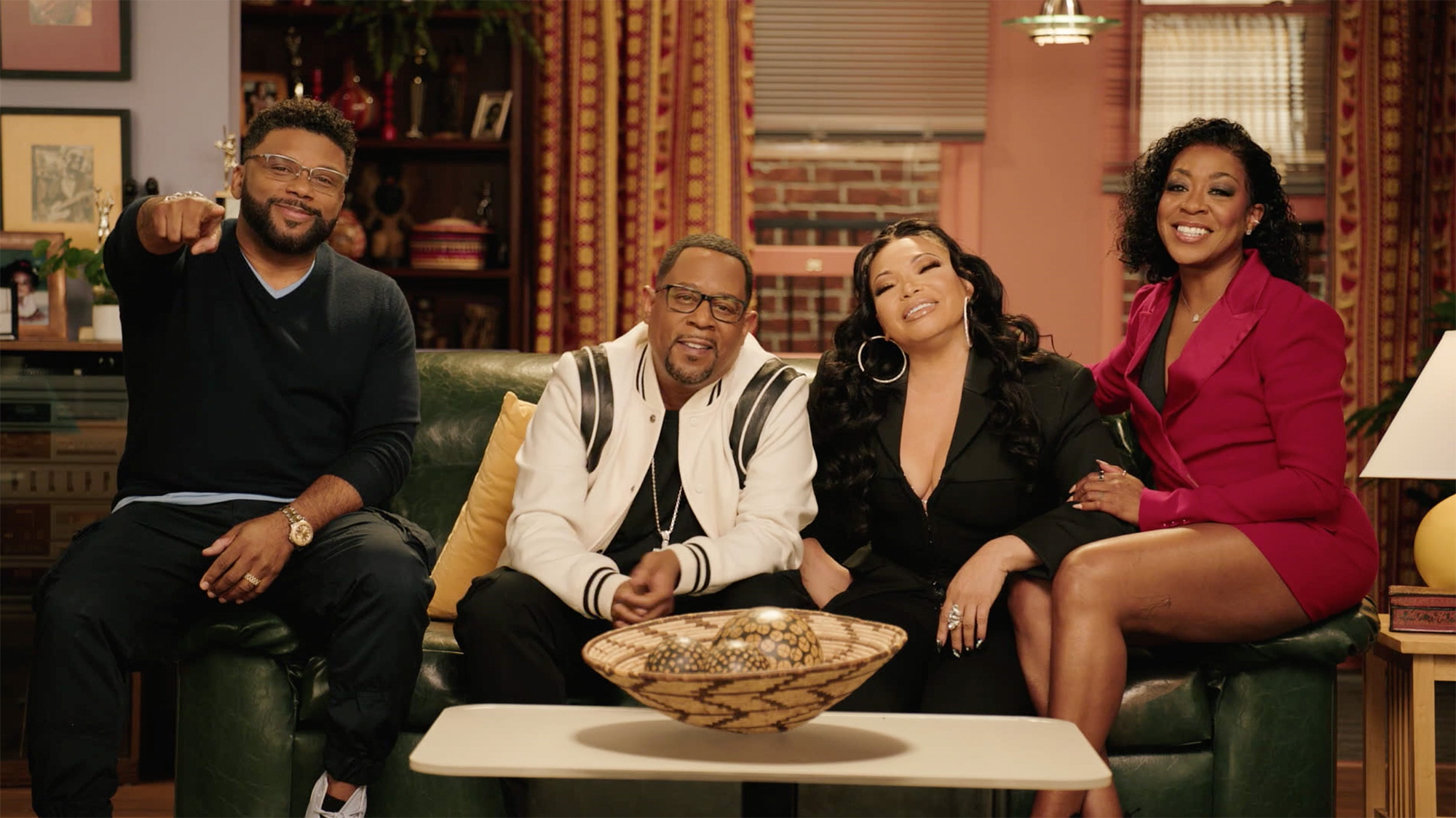 BET+ debuted the first look trailer for its highly-anticipated Martin reunion. Three decades later, the cast is reuniting for a special episode dropping on June 16.
Participating stars include Martin Lawrence, Tisha Campbell, Tichina Arnold, and Carl Anthony Payne II.
The trailer opens with a dedication to Thomas Mikal Ford, who played Tommy in the series. The actor sadly passed away in 2016 from an operation complication. He was 52.
Hosted by comedian Affion Crockett, the special will focus on the show's origin and evolution. In addition, it will feature interviews with the surviving cast, original directors, special musical performances, and behind-the-scenes must-sees.
Martin, which premiered in 1992, starred Lawrence – who played various characters, Campbell as Martin's girlfriend and later his wife, Gina; Arnold as Gina's best friend, Pam; and Martin's two best friends, Cole (Payne) and Tommy (played by the late Thomas Ford). The series concluded with season five due to the tensions between the two main cast members. People reported that Campbell sued Lawrence for "repeated and escalating sexual harassment, sexual battery, verbal abuse, and related threats" in 1997. The two later reconciled, with Campbell announcing in 2020 that she was "so glad that we're in a good place right now."