"Little Fires Everywhere": Episodes 1-3 Recap
BY KIMBERLY JONES
Little Fires Everywhere is based on a novel written by Celeste Ng that follows the lives of residents in the suburbs of Shaker Heights, Ohio in the 90s. Bill and Elena Richardson (Reese Witherspoon and Joshua Jackson) are longtime residents of the community and are the parents of 4 teenagers who are all on the path to self-discovery. The Richardson's have a tight family unit and are doing their best to raise healthy, ambitious, generous and well-rounded children. Elena is having a hard time with her younger daughter Izzy (Megan Stott) who is clearly going through a rebellious stage so the two of them are in constant disagreement.
Elena is a suburban upper-class mom who is pretty uptight and wants control of her family and her image. She seems to have the Richardson kids' lives already planned out for their successful future. Elena is a perfectionist, a quality that doesn't really work in her favor with her kids because she's judgmental and intimidating. The family inherited a rental property and that is when she meets single mother Mia Warren (Kerry Washington) and her intelligent teenage daughter Pearl Warren (Lexi Underwood). Mia a traveling artist and her daughter have been living in their car and responded to an ad for Elena's rental. Upon their first meeting, Mia has her guard up with Elena and there is tension between the two. Mia is put off by Elena's invasive and privileged tone during their first conversation.
Elena seems totally unaware of how uncomfortable and unwelcome this makes Mia. Despite their
bumpy start the Warren's move into the rental property. Pearl immediately adapts to her new environment after she meets Moody, one of Richardson's sons (Gavin Lewis). The two teenagers are attracted to each other and start spending a lot of time together. Hanging out with the Richardsons somewhat opens Pearl's eyes to a whole new world. Although there are racial and economic differences between their two worlds, the teenagers still develop a friendship. Pearl also learns that she and Elena have a common interest – writing and journalism. Mia doesn't approve of Pearl's friendly relationships with the Richardsons but doesn't express this to her daughter immediately.
The series takes a deep dive into classism and racism. For instance, Pearl, after spending more time with the Richardsons, realizes just how underprivileged her life has been. She has had to constantly move around. Because of her mother, she has never really had a nice stable place to live, she has never met her father and her school counselor won't consider placing her in the correct math class at her new school because of her race. Instead of taking her mother Mia's advice on standing up to her counselor, Pearl asks Elena for help to get enrolled in the correct math class. After a quick conversation with the counselor, Elena (much thanks to her race and status) easily gets Pearl in. When Mia starts working for the Richardsons as their "house manager", Pearl seems to be surprised, ashamed and uncomfortable that her black mom is now working for this white family that she is trying to build new relationships with. This only further magnifies the differences between the two families. After Mia becomes Elena's house manager, the two of them get to know each other a little better. Mia, however, is still very guarded with the new family and keeps her distance.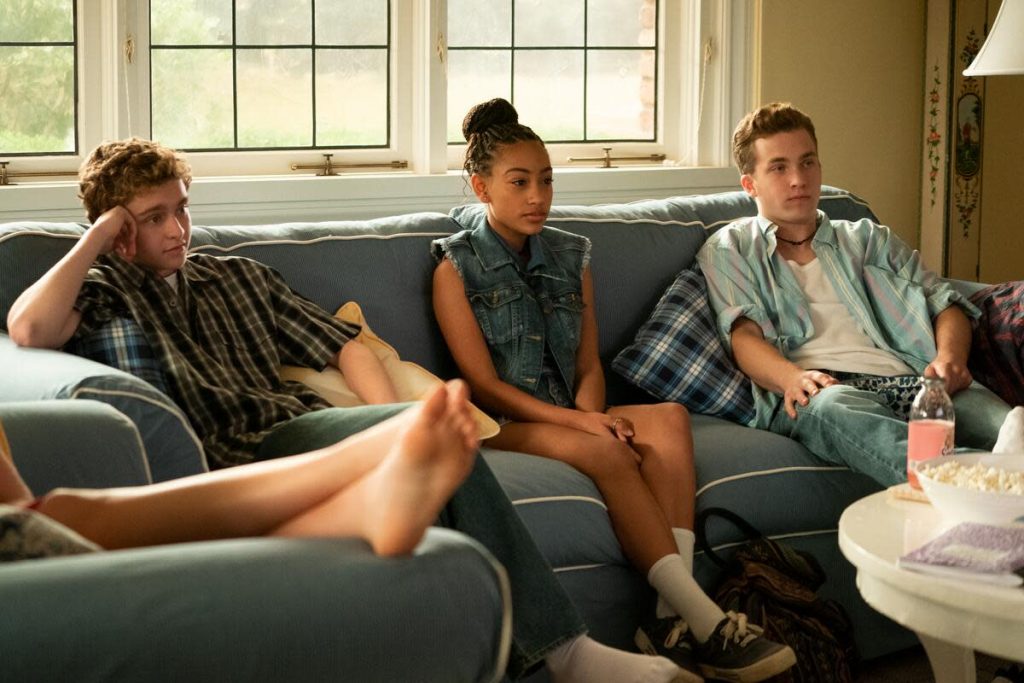 At the end of the three-episode premiere, Mia remains a mystery. Even in her relationship with her daughter Pearl, she is keeping a secret. Pearl has never met her father and her mother refuses to identify him. This is extremely frustrating for Pearl and leaves audiences wondering what exactly is Mia hiding?
Mia is not the only one with secrets. Each character is hiding something and those secrets have yet to come to light. The suspense of how the stories unfold makes the audience crave more. Little Fires Everywhere is a captivating, stimulating drama with an amazing cast that keeps audiences on the edge of their seats. New episodes are available every Wednesday on Hulu.
The Matrix 4: Laurence Fishburne Won't Be Back as Morpheus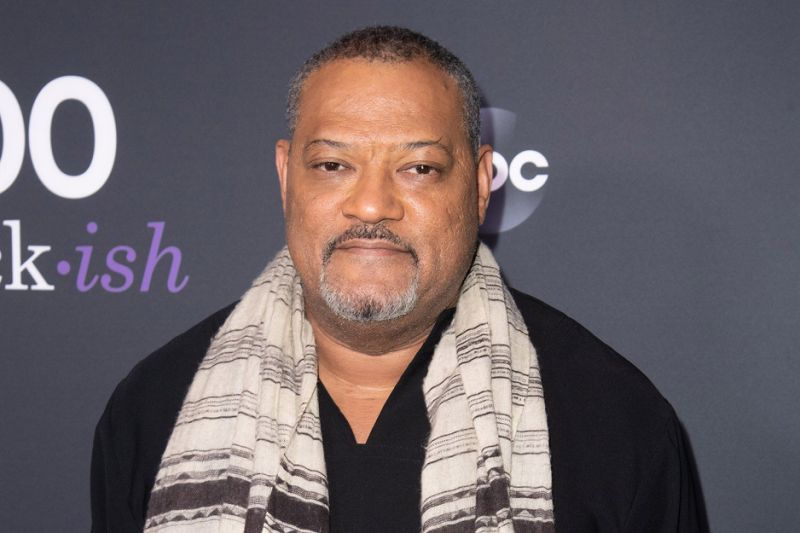 Laurence Fishburne has confirmed that he won't be reprising his iconic role as Morpheus. The 59-year-old actor revealed that he "has not been invited" to return.
According to The Wrap, Fishburne told New York Magazine that he was never approached about joining the upcoming Lana Wachowski's sequel. "I have not been invited. Maybe that will make me write another play. I wish them well. I hope it's great," Fishburne commented. "It is probably the role that I'll be best remembered for, which is great; it's not the only thing I'll be remembered for, which is better," He concluded.
As a reminder, Fishburne first portrayed Morpheus, the captain of the Nebuchadnezzar, in the original 1999 film alongside Keanu Reeves as Neo and Carrie-Anne Moss as Trinity. The two are set to return for The Matrix 4 (working title) with Jada Pinkett-Smith.
Joining the movie, which details are currently under wraps, are also Neil Patrick Harris, Jonathan Groff, Yahya Abdul-Mateen II, Priyanka Chopra Jonas, and Jessica Henwick.
Dwayne 'the Rock' Johnson is the World's Highest-Paid Male Actor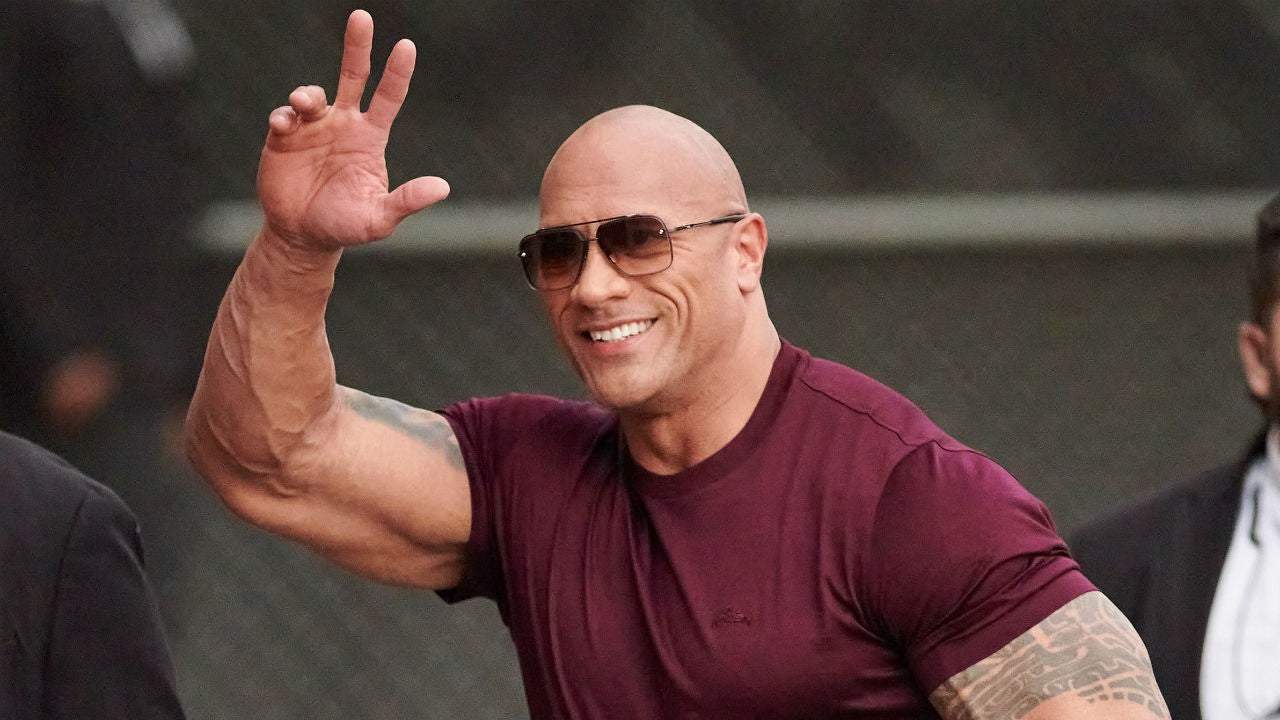 Forbes magazine named Dwayne Johnson, AKA the Rock, the highest-paid male actor for the second year in a row.
The former wrestler turned Hollywood superstar reportedly earned $87.5m between June 2019 and June 2020, including the $23.5m he made for Netflix's upcoming thriller Red Notice.
Johnson's Red Notice co-star Ryan Reynolds came second on the list highest-paid male actor's list with earnings of $71.5m. Among his movie deals were $20m, also for Red Notice, and $20m for Six Underground, another Netflix film.
Coming in third place is actor and producer Mark Wahlberg, who earned $58m, while Ben Affleck and Vin Diesel came in fourth and fifth place respectively.
'Fresh Prince of Bel-Air' Reboot In the Works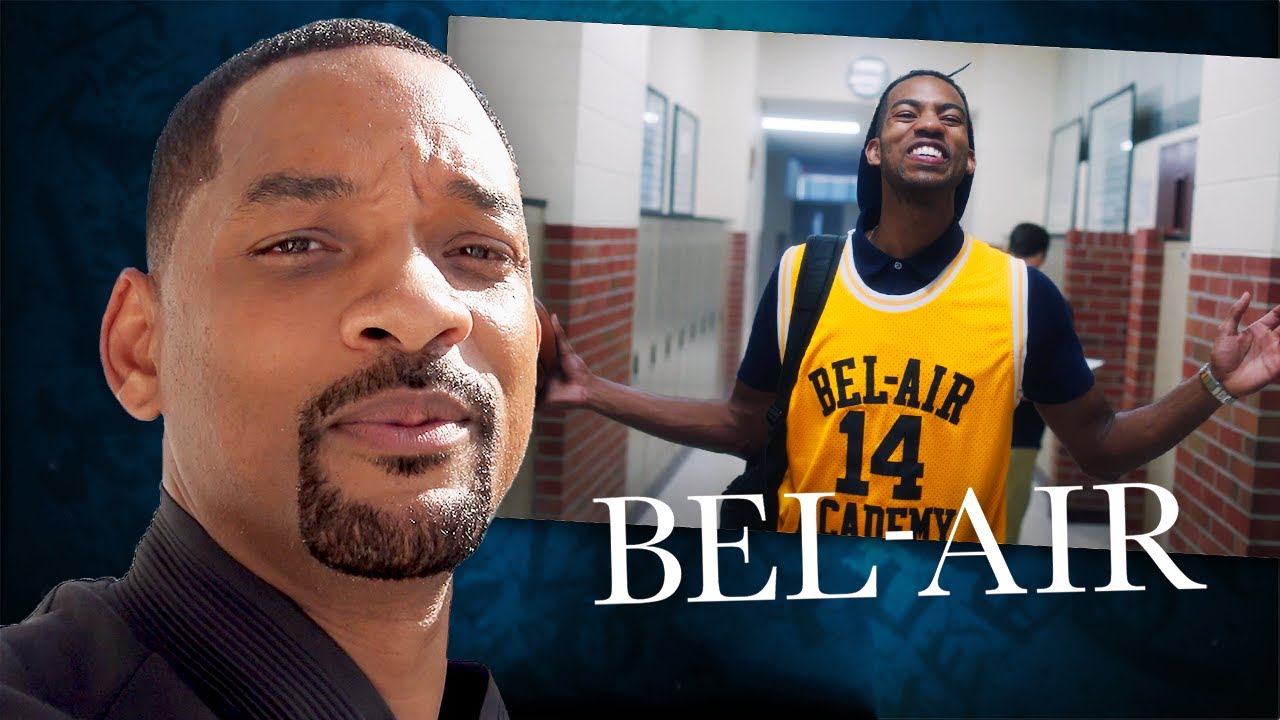 The Fresh Prince Of Bel-Air is making a return with Bel-Air! The one-hour project is based on Morgan Cooper's record-breaking fan film (more than 7.5 million views to date) that reimagines the classic 1990s sitcom based on Will Smith's journey from the streets of Philadelphia to his uncle's mansion in Bel-Air as a drama. Per Deadline, Bel-Air  "will dive deeper into the inherent conflicts, emotions, and biases of what it means to be a Black man in America today, while still delivering the swagger and fun nods to the original show."
Cooper will direct and co-executive produce Bel-Air. Showrunner Chris Collins (The Man in the High Castle, The Wire) will co-write, executive produce.
The project is being developed by Jada Pinkett Smith and Will Smith's Westbrook Studios and Universal Television and is currently being pitched to multiple streamers, including NBC's Peacock, Netflix, HBO Max and Amazon.