"Little Fires Everywhere": Episodes 1-3 Recap
BY KIMBERLY JONES
Little Fires Everywhere is based on a novel written by Celeste Ng that follows the lives of residents in the suburbs of Shaker Heights, Ohio in the 90s. Bill and Elena Richardson (Reese Witherspoon and Joshua Jackson) are longtime residents of the community and are the parents of 4 teenagers who are all on the path to self-discovery. The Richardson's have a tight family unit and are doing their best to raise healthy, ambitious, generous and well-rounded children. Elena is having a hard time with her younger daughter Izzy (Megan Stott) who is clearly going through a rebellious stage so the two of them are in constant disagreement.
Elena is a suburban upper-class mom who is pretty uptight and wants control of her family and her image. She seems to have the Richardson kids' lives already planned out for their successful future. Elena is a perfectionist, a quality that doesn't really work in her favor with her kids because she's judgmental and intimidating. The family inherited a rental property and that is when she meets single mother Mia Warren (Kerry Washington) and her intelligent teenage daughter Pearl Warren (Lexi Underwood). Mia a traveling artist and her daughter have been living in their car and responded to an ad for Elena's rental. Upon their first meeting, Mia has her guard up with Elena and there is tension between the two. Mia is put off by Elena's invasive and privileged tone during their first conversation.
Elena seems totally unaware of how uncomfortable and unwelcome this makes Mia. Despite their
bumpy start the Warren's move into the rental property. Pearl immediately adapts to her new environment after she meets Moody, one of Richardson's sons (Gavin Lewis). The two teenagers are attracted to each other and start spending a lot of time together. Hanging out with the Richardsons somewhat opens Pearl's eyes to a whole new world. Although there are racial and economic differences between their two worlds, the teenagers still develop a friendship. Pearl also learns that she and Elena have a common interest – writing and journalism. Mia doesn't approve of Pearl's friendly relationships with the Richardsons but doesn't express this to her daughter immediately.
The series takes a deep dive into classism and racism. For instance, Pearl, after spending more time with the Richardsons, realizes just how underprivileged her life has been. She has had to constantly move around. Because of her mother, she has never really had a nice stable place to live, she has never met her father and her school counselor won't consider placing her in the correct math class at her new school because of her race. Instead of taking her mother Mia's advice on standing up to her counselor, Pearl asks Elena for help to get enrolled in the correct math class. After a quick conversation with the counselor, Elena (much thanks to her race and status) easily gets Pearl in. When Mia starts working for the Richardsons as their "house manager", Pearl seems to be surprised, ashamed and uncomfortable that her black mom is now working for this white family that she is trying to build new relationships with. This only further magnifies the differences between the two families. After Mia becomes Elena's house manager, the two of them get to know each other a little better. Mia, however, is still very guarded with the new family and keeps her distance.
At the end of the three-episode premiere, Mia remains a mystery. Even in her relationship with her daughter Pearl, she is keeping a secret. Pearl has never met her father and her mother refuses to identify him. This is extremely frustrating for Pearl and leaves audiences wondering what exactly is Mia hiding?
Mia is not the only one with secrets. Each character is hiding something and those secrets have yet to come to light. The suspense of how the stories unfold makes the audience crave more. Little Fires Everywhere is a captivating, stimulating drama with an amazing cast that keeps audiences on the edge of their seats. New episodes are available every Wednesday on Hulu.
Will Smith's Body Transformation Will Be Documented In A New Youtube Series
Will Smith broke the internet earlier this week by posting a picture that some would consider unflattering and others could very much relate to. The caption read, "I'm gonna be real wit yall – I'm in the worst shape of my life."
Looking at the shared image, from Smith's outfit to his physique, one could assume that the I am Legend actor was simply sharing the outcome of his quarantine lifestyle.
Earlier today, however, in another social media post, Smith revealed that the image was just a teaser of what's to come.
It turns out the actor is teaming up with YouTube for a fitness and wellness series intended to document the 52-year-old's journey.
"This is the body that carried me through an entire pandemic and countless days grazing thru the pantry," he captioned his latest post. "I love this body, but I wanna FEEL better. No more midnight muffins…this is it! Imma get in the BEST SHAPE OF MY LIFE!!!!!"
No further project details were disclosed as of yet. We can't wait to follow this transformation journey!
'The Tomorrow War': First Look At Edwin Hodge and Jasmine Mathews at In Chris Pratt's New Sci-Fi Film (Video)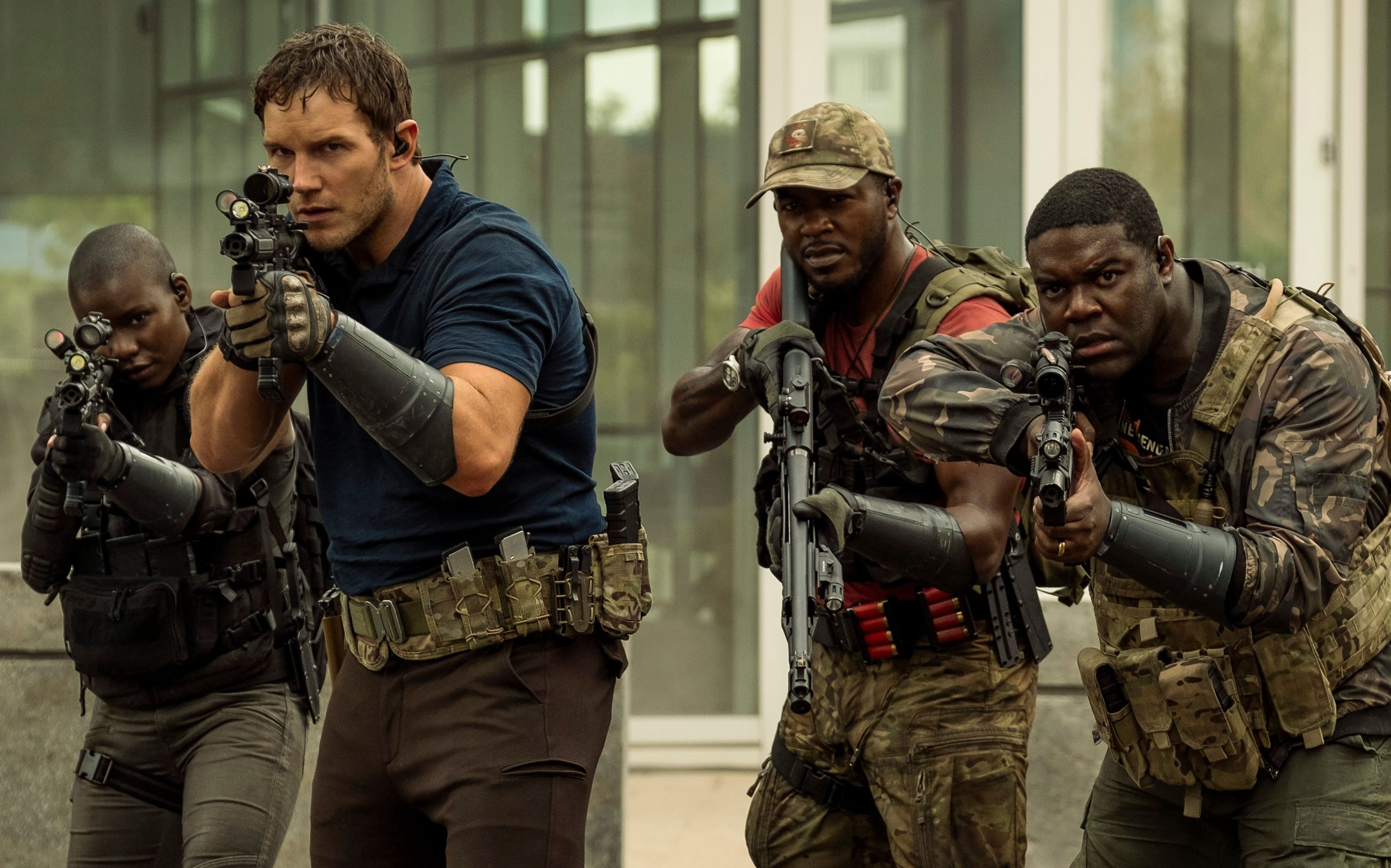 Amazon has released the first trailer for its upcoming sci-fi thriller The Tomorrow War, premiering July 2.
The movie stars Chris Pratt as Dan Forester, a teacher who joins a group of time travelers to fight a war 30 years in the future. Dan teams up with his estranged father (played by J.K. Simmons), and a scientist (Yvonne Strahovski), to help save the planet.
Helmed by Chris McKay, the film's cast also includes Edwin Hodge as Dorian, Sam Richardson as Charlie, Jasmine Mathews as Lieutenant Hart, and Keith Powers as Major Greenwood.
Amazon reportedly paid $200 million to distribute the film.
Watch the teaser trailer below:
Lauren London Talks Filming 'Without Remorse' Opposite Michael B. Jordan: "We Did Have Very Open Conversations About Grief"
The movie marks the actress's first ever role in an action film.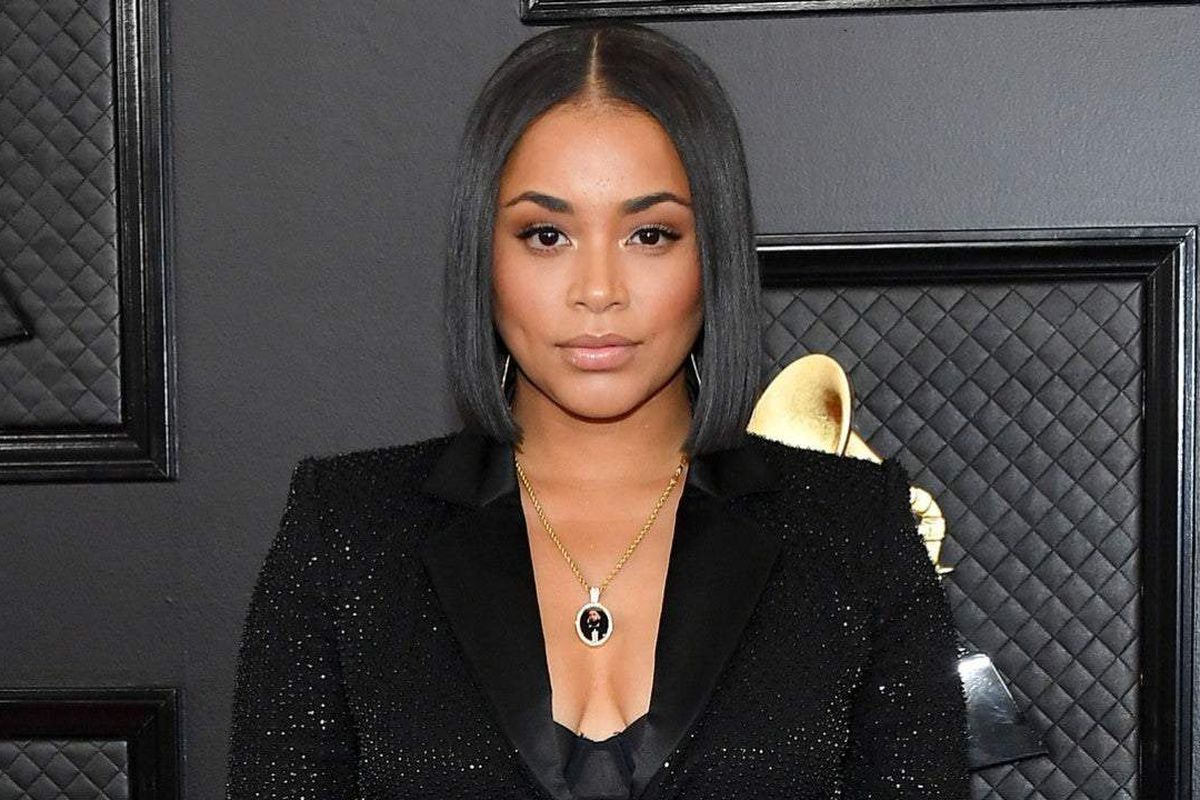 Lauren London is stepping into a new movie genre. The ATL actress is starring in Amazon's upcoming action-thriller Without Remorse alongside Michael B. Jordan and Jodie Turner-Smith.
As much as this is an action flick, Without Remorse is also a love story where an elite navy seal John Clark and his wife Pam are very much in love and expecting their first child together. John's world turns upside down when Pam is killed. While seeking justice for the murder of his wife, the soldier uncovers a covert plot that threatens to engulf the United States and Russia in a war.
The pain that comes from losing his loved one fuels John's journey throughout the movie. It is, coincidentally, also something London personally is very familiar with.
During a press conference with the cast and the director Stefano Sollima, London spoke about the candid conversations she and her scene partner had during filming and how she applied her personal experience to the role. "I think that you bring your life experience to your art. I always loved artists that worked like that, so I try to do my best, to be honest in that way. And I think being a mother, and a partner; experiencing love to the degree that I was able to experience it – I brought that tenderness and vulnerability to the character." She also said, "[Michael and I] did have very open coversations about grief and just what it feels like to lose someone so tragically and so soon. I think those conversations really helped the movement of our characters and their relationship."
"We did have very open conversations about grief and just what it feels like to lose someone tragically and so soon"
When Jordan, who is also one of the executive producers, initially reached out to London to offer the role, she did not get on board right there and then. The decision required critical reflection, as she was grieving her boyfriend and the father of her son, rapper Nipsey Hussle. "I didn't say 'yes' right away because I wasn't sure if acting was what I was gonna continue, I wasn't sure if I was ready. I had to make sure that the next thing I was doing was in alignment with my purpose and in alignment with my truth. And after reading the script, I knew that I could be a real contributor to the role," She told HM.
Watch our full interview with Lauren London below and make sure to check her out in Without Remorse on Amazon Prime Video on April 30!