"Little Fires Everywhere": Episodes 1-3 Recap
BY KIMBERLY JONES
Little Fires Everywhere is based on a novel written by Celeste Ng that follows the lives of residents in the suburbs of Shaker Heights, Ohio in the 90s. Bill and Elena Richardson (Reese Witherspoon and Joshua Jackson) are longtime residents of the community and are the parents of 4 teenagers who are all on the path to self-discovery. The Richardson's have a tight family unit and are doing their best to raise healthy, ambitious, generous and well-rounded children. Elena is having a hard time with her younger daughter Izzy (Megan Stott) who is clearly going through a rebellious stage so the two of them are in constant disagreement.
Elena is a suburban upper-class mom who is pretty uptight and wants control of her family and her image. She seems to have the Richardson kids' lives already planned out for their successful future. Elena is a perfectionist, a quality that doesn't really work in her favor with her kids because she's judgmental and intimidating. The family inherited a rental property and that is when she meets single mother Mia Warren (Kerry Washington) and her intelligent teenage daughter Pearl Warren (Lexi Underwood). Mia a traveling artist and her daughter have been living in their car and responded to an ad for Elena's rental. Upon their first meeting, Mia has her guard up with Elena and there is tension between the two. Mia is put off by Elena's invasive and privileged tone during their first conversation.
Elena seems totally unaware of how uncomfortable and unwelcome this makes Mia. Despite their
bumpy start the Warren's move into the rental property. Pearl immediately adapts to her new environment after she meets Moody, one of Richardson's sons (Gavin Lewis). The two teenagers are attracted to each other and start spending a lot of time together. Hanging out with the Richardsons somewhat opens Pearl's eyes to a whole new world. Although there are racial and economic differences between their two worlds, the teenagers still develop a friendship. Pearl also learns that she and Elena have a common interest – writing and journalism. Mia doesn't approve of Pearl's friendly relationships with the Richardsons but doesn't express this to her daughter immediately.
The series takes a deep dive into classism and racism. For instance, Pearl, after spending more time with the Richardsons, realizes just how underprivileged her life has been. She has had to constantly move around. Because of her mother, she has never really had a nice stable place to live, she has never met her father and her school counselor won't consider placing her in the correct math class at her new school because of her race. Instead of taking her mother Mia's advice on standing up to her counselor, Pearl asks Elena for help to get enrolled in the correct math class. After a quick conversation with the counselor, Elena (much thanks to her race and status) easily gets Pearl in. When Mia starts working for the Richardsons as their "house manager", Pearl seems to be surprised, ashamed and uncomfortable that her black mom is now working for this white family that she is trying to build new relationships with. This only further magnifies the differences between the two families. After Mia becomes Elena's house manager, the two of them get to know each other a little better. Mia, however, is still very guarded with the new family and keeps her distance.
At the end of the three-episode premiere, Mia remains a mystery. Even in her relationship with her daughter Pearl, she is keeping a secret. Pearl has never met her father and her mother refuses to identify him. This is extremely frustrating for Pearl and leaves audiences wondering what exactly is Mia hiding?
Mia is not the only one with secrets. Each character is hiding something and those secrets have yet to come to light. The suspense of how the stories unfold makes the audience crave more. Little Fires Everywhere is a captivating, stimulating drama with an amazing cast that keeps audiences on the edge of their seats. New episodes are available every Wednesday on Hulu.
'Bruised': Watch Trailer For Halle Berry's Directorial Debut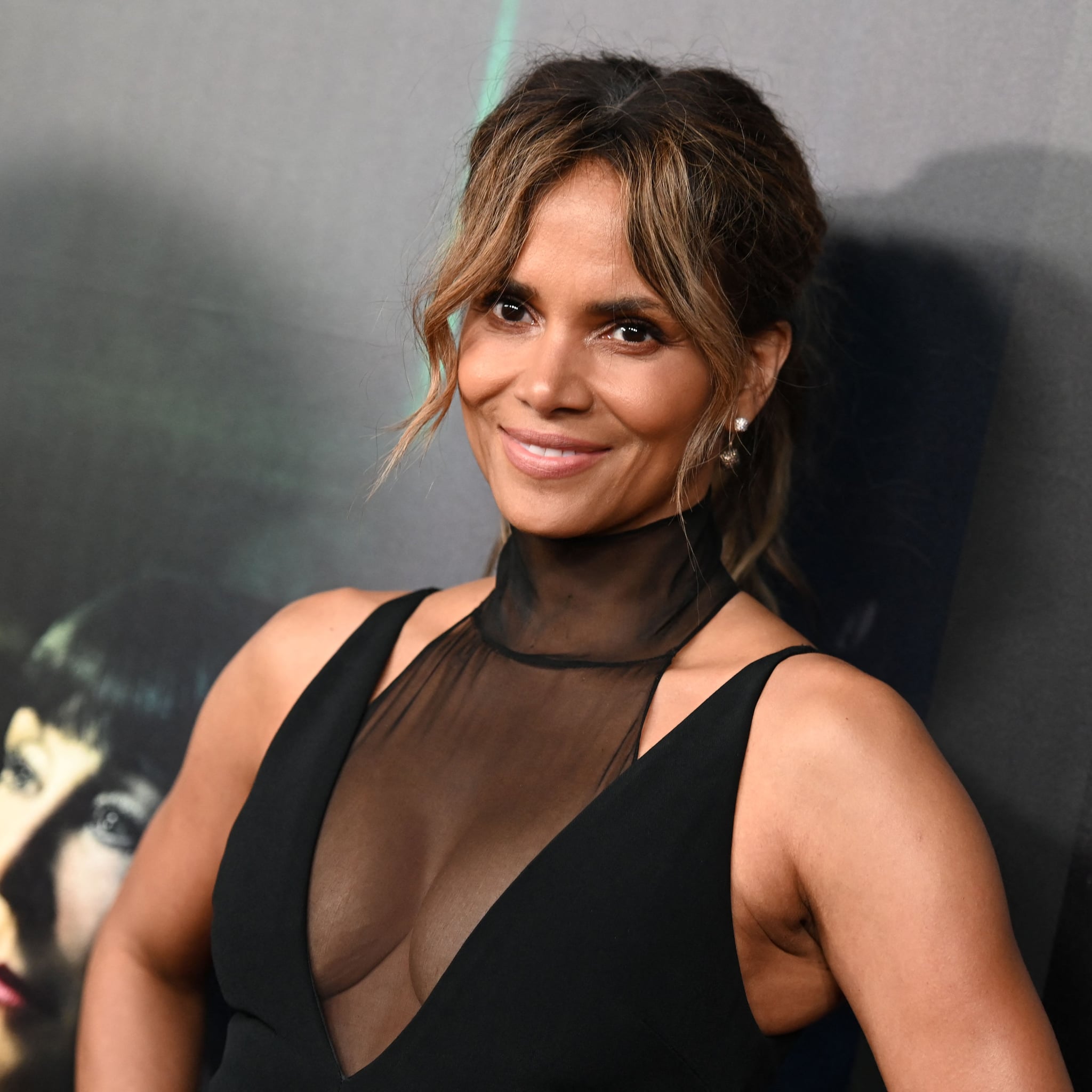 Academy Award-winning actress Halle Berry directs and stars in a new Netflix mixed martial arts drama, Bruised.
The story follows Jackie Justice (Berry), a mixed martial arts fighter who leaves the sport in disgrace. Down on her luck and simmering with rage and regret years after her last fight, she's coaxed into a brutal underground fight by her manager and boyfriend Desi (Adan Canto) and grabs the attention of a fight league promoter (Shamier Anderson) who promises Jackie a life back in the octagon. But the road to redemption becomes unexpectedly personal when Manny (Danny Boyd, Jr.) — the son she gave up as an infant — shows up at her doorstep.
Bruised also stars Adriane Lenox, Sheila Atim, Valentina Shevchenko, and Stephen McKinley Henderson.
The film is slated to release in theaters on Nov. 17 before dropping on Netflix on Nov. 24. Watch the trailer above.
Angela Bassett's Wax Figure Unveiled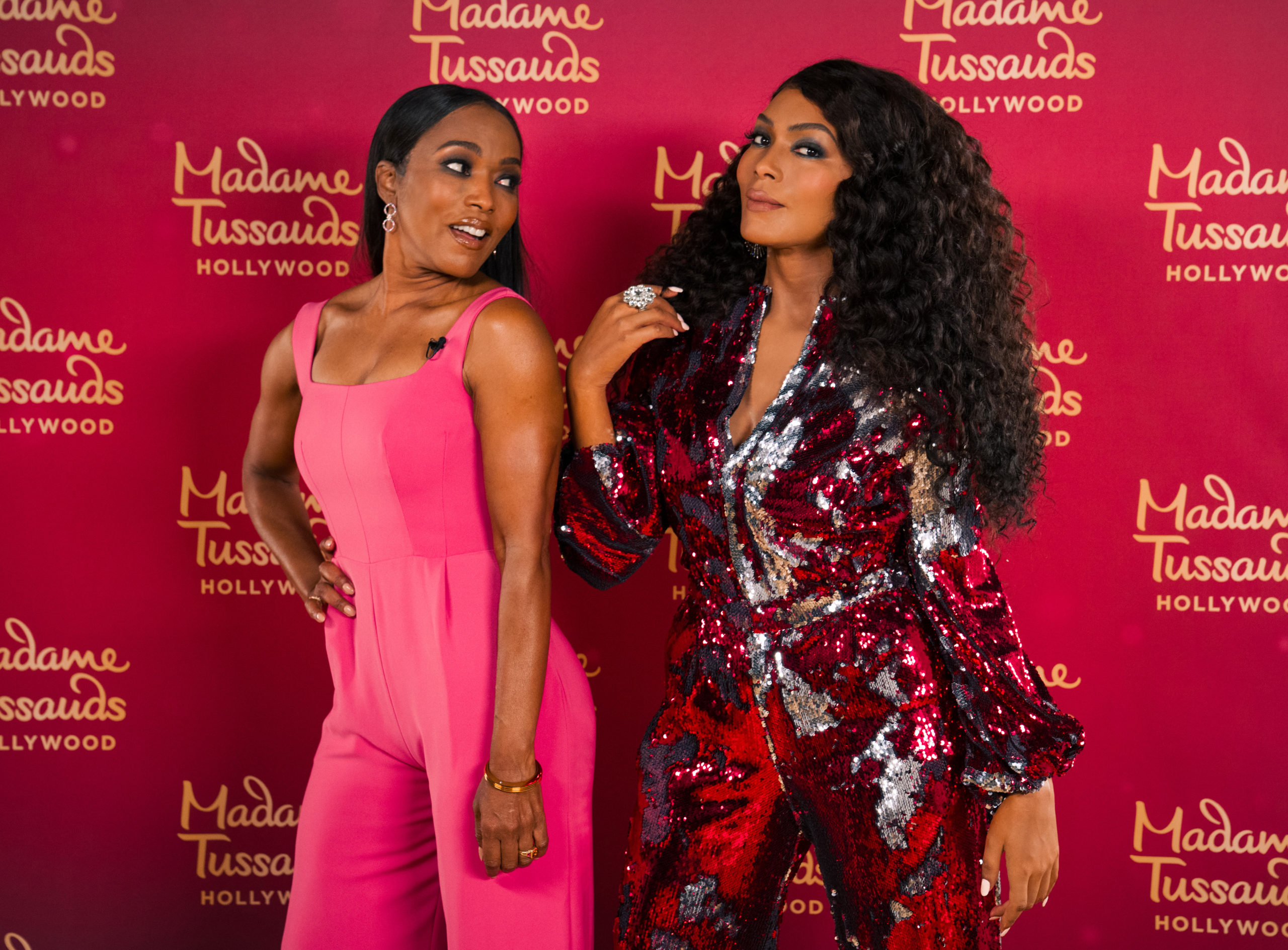 Seeing double?
The world-renowned wax museum Madame Tussauds unveiled Angela Bassett's new wax figure and we are at a total loss of words! Seriously, how can you tell them apart?!?
The Black Panther star took to Instagram to share the big reveal of her flawless replica. "Oh, lord! I'm a twin," Bassett said in a video as she admired the stunning model. "Oh, my God, it's so lifelike. It's like it's gonna jump alive and give me a hug."
This is arguably one of the best work the museum has done. See the photos below and let us know if you agree.
Robin Givens Joins 'Head of The Class' reboot as grown-up Darlene Merriman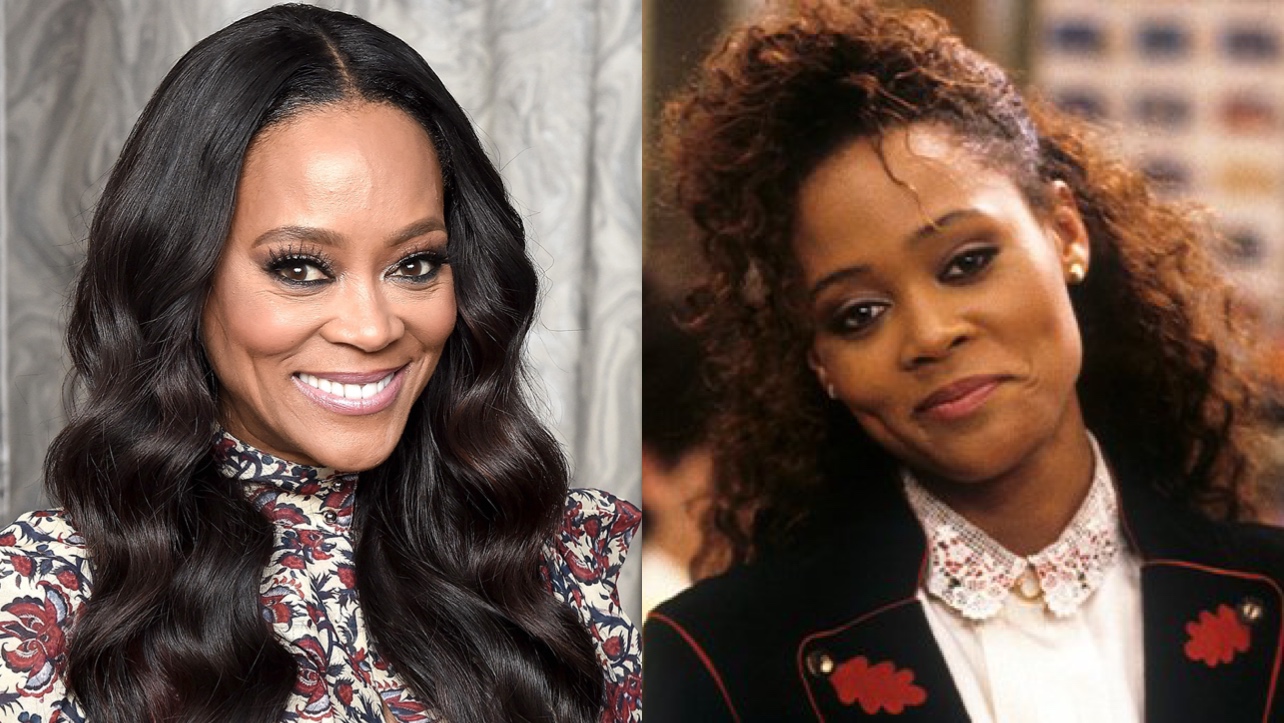 Robin Givens is reprising her role as Darlene Merriman in HBO Max's Head of the Class reboot 35 years after the original sitcom aired.
The new Head of the Class is inspired by ABC's 1980s sitcom of the same title. It will revolve around a group of overachieving high school students who meet their greatest challenge — a teacher, who wants them to focus less on grades and more on experiencing life. Givens' character, whose last name has changed to Hayward, was a member of the original Individualized Honors Program (IHP) and is now a parent to one of the kids and a lawyer with a degree from Stanford.
In an interview with EW, Givens shared her excitement about reprising her role on the show, "I can't begin to put it into words," she said. "It was so much more emotional for me than I could possibly say. It was like a flood of emotions that stuck with me. I grew up on Stage 5. I was younger than my youngest son. Just even talking about it, thinking about it now, it's just really emotional for me. I didn't realize that was going to happen. It's hard to really process. I certainly didn't think about coming back and being a parent [on the show]."
All ten episodes of the family comedy debut November 4 on HBO Max.