"Little Fires Everywhere": Episodes 1-3 Recap
BY KIMBERLY JONES
Little Fires Everywhere is based on a novel written by Celeste Ng that follows the lives of residents in the suburbs of Shaker Heights, Ohio in the 90s. Bill and Elena Richardson (Reese Witherspoon and Joshua Jackson) are longtime residents of the community and are the parents of 4 teenagers who are all on the path to self-discovery. The Richardson's have a tight family unit and are doing their best to raise healthy, ambitious, generous and well-rounded children. Elena is having a hard time with her younger daughter Izzy (Megan Stott) who is clearly going through a rebellious stage so the two of them are in constant disagreement.
Elena is a suburban upper-class mom who is pretty uptight and wants control of her family and her image. She seems to have the Richardson kids' lives already planned out for their successful future. Elena is a perfectionist, a quality that doesn't really work in her favor with her kids because she's judgmental and intimidating. The family inherited a rental property and that is when she meets single mother Mia Warren (Kerry Washington) and her intelligent teenage daughter Pearl Warren (Lexi Underwood). Mia a traveling artist and her daughter have been living in their car and responded to an ad for Elena's rental. Upon their first meeting, Mia has her guard up with Elena and there is tension between the two. Mia is put off by Elena's invasive and privileged tone during their first conversation.
Elena seems totally unaware of how uncomfortable and unwelcome this makes Mia. Despite their
bumpy start the Warren's move into the rental property. Pearl immediately adapts to her new environment after she meets Moody, one of Richardson's sons (Gavin Lewis). The two teenagers are attracted to each other and start spending a lot of time together. Hanging out with the Richardsons somewhat opens Pearl's eyes to a whole new world. Although there are racial and economic differences between their two worlds, the teenagers still develop a friendship. Pearl also learns that she and Elena have a common interest – writing and journalism. Mia doesn't approve of Pearl's friendly relationships with the Richardsons but doesn't express this to her daughter immediately.
The series takes a deep dive into classism and racism. For instance, Pearl, after spending more time with the Richardsons, realizes just how underprivileged her life has been. She has had to constantly move around. Because of her mother, she has never really had a nice stable place to live, she has never met her father and her school counselor won't consider placing her in the correct math class at her new school because of her race. Instead of taking her mother Mia's advice on standing up to her counselor, Pearl asks Elena for help to get enrolled in the correct math class. After a quick conversation with the counselor, Elena (much thanks to her race and status) easily gets Pearl in. When Mia starts working for the Richardsons as their "house manager", Pearl seems to be surprised, ashamed and uncomfortable that her black mom is now working for this white family that she is trying to build new relationships with. This only further magnifies the differences between the two families. After Mia becomes Elena's house manager, the two of them get to know each other a little better. Mia, however, is still very guarded with the new family and keeps her distance.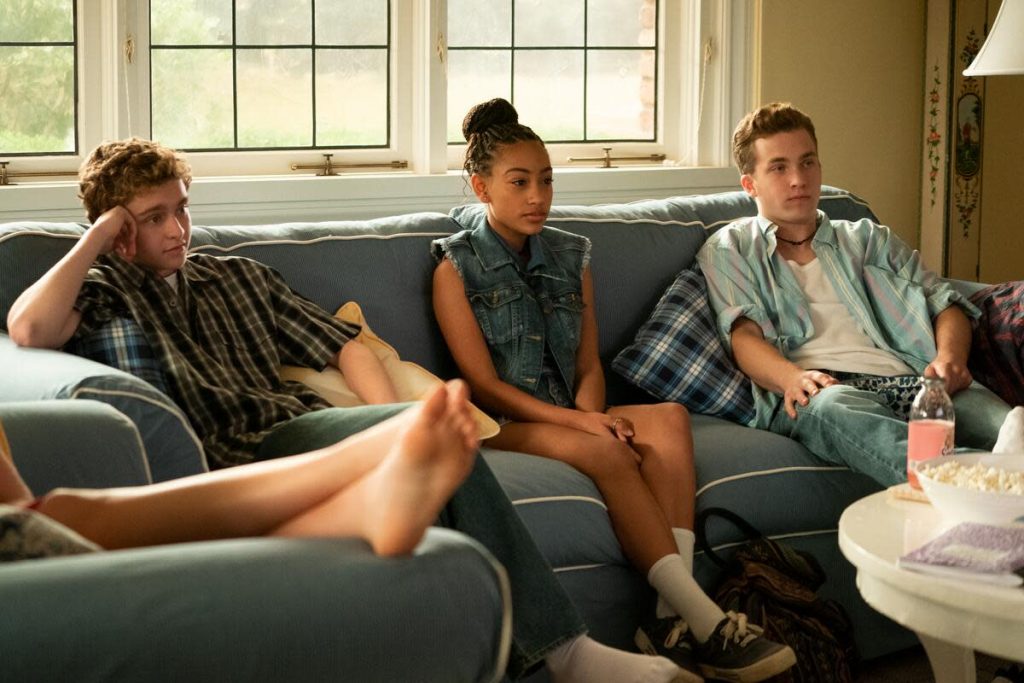 At the end of the three-episode premiere, Mia remains a mystery. Even in her relationship with her daughter Pearl, she is keeping a secret. Pearl has never met her father and her mother refuses to identify him. This is extremely frustrating for Pearl and leaves audiences wondering what exactly is Mia hiding?
Mia is not the only one with secrets. Each character is hiding something and those secrets have yet to come to light. The suspense of how the stories unfold makes the audience crave more. Little Fires Everywhere is a captivating, stimulating drama with an amazing cast that keeps audiences on the edge of their seats. New episodes are available every Wednesday on Hulu.
'The Prom': First Look at Kerry Washington, Keegan-Michael Key and Ariana DeBose in Newly Released Trailer!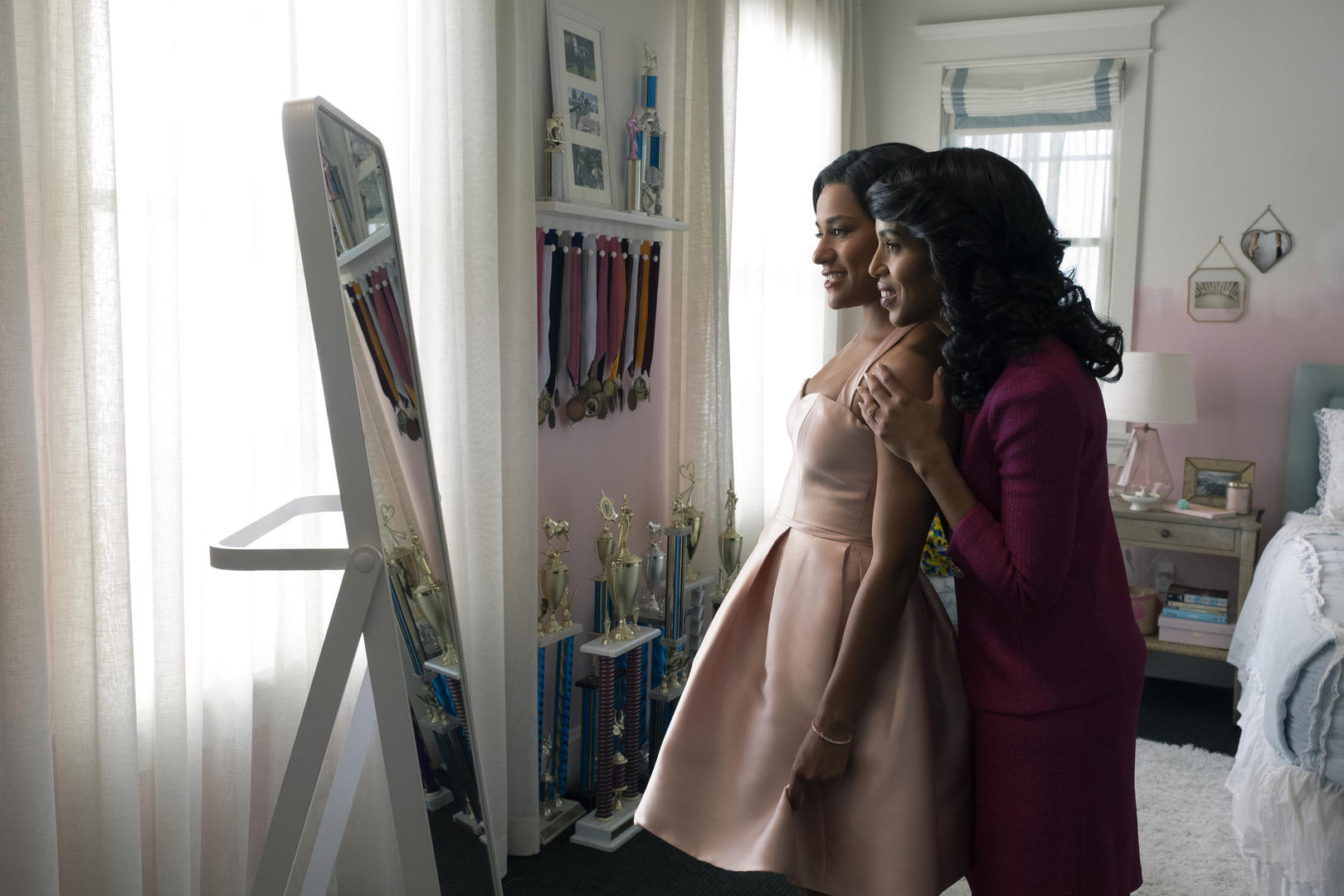 Netflix has released the official trailer for its upcoming musical The Prom starring Kerry Washington, Keegan-Michael Key, James Corden, Ariana DeBose, Andrew Rannells, and newcomer Jo Ellen Pellman. The cast is led by Hollywood's heavyweights – Meryl Streep and Nicole Kidman.
Here is the official synopsis:
Dee Dee Allen (Streep) and Barry Glickman (Corden) are New York City stage stars with a crisis on their hands: their expensive new Broadway show is a major flop that has suddenly flatlined their careers. Meanwhile, in small-town Indiana, high school student Emma Nolan (Pellman) is experiencing a very different kind of heartbreak: despite the support of the high school principal (Key), the head of the PTA (Washington) has banned her from attending the prom with her girlfriend, Alyssa (DeBose). When Dee Dee and Barry decide that Emma's predicament is the perfect cause to help resurrect their public images, they hit the road with Angie (Kidman) and Trent (Rannells), another pair of cynical actors looking for a professional lift. But when their self-absorbed celebrity activism unexpectedly backfires, the foursome finds their own lives upended as they rally to give Emma a night where she can truly celebrate who she is.
The Prom is a film adaptation of a 2018 award-winning, Tony-nominated Broadway musical. The film is directed by Ryan Murphy (Hollywood) with a screenplay by Bob Martin and Chad Beguelin.
Watch the trailer below. Avaialble on Netflix December 11, 2020.
'By Whatever Means Necessary: The Times Of Godfather Of Harlem': Docuseries Inspired by Emmy Award-winning series To Premiere In November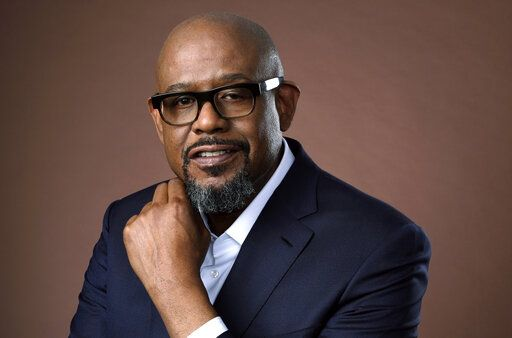 The four-part music docuseries, inspired by Epix's show Godfather of Harlem, is set to premiere on November 8, 2020 at 10 PM ET/PT.
Inspired by the music and subjects featured in the EPIX original series, the documentary will highlight the dramatic true story of Harlem and its music in the 1960's and will feature interviews with the stars of Godfather of Harlem: Academy Award®-winner Forest Whitaker, Giancarlo Esposito and Ilfenesh Hadera and musicians Gladys Knight, Martha Reeves, Herbie Hancock, Nile Rogers, A$AP Ferg, Chika, Joe Bataan and Freddie Stone. Other notables in the series include activist Al Sharpton, former U.S. Representative Charles Rangel and poet Sonia Sanchez.
The series will take audiences on a musical journey that brings to life the excitement of 1960's Harlem, and introduces the artists who dared to use their voices, instruments and lyrics to take a stand against oppression.
By Whatever Means Necessary: The Times of Godfather of Harlem is executive produced by Nina Yang Bongiovi and Forest Whitaker from Significant Productions, along with Keith McQuirter (Decoder Media). 
The first season of Emmy Award-winning and critically-acclaimed drama Godfather of Harlem is currently available for streaming. Season two will kick off production this fall. 
'Black Adam': Aldis Hodge To Star as Hawkman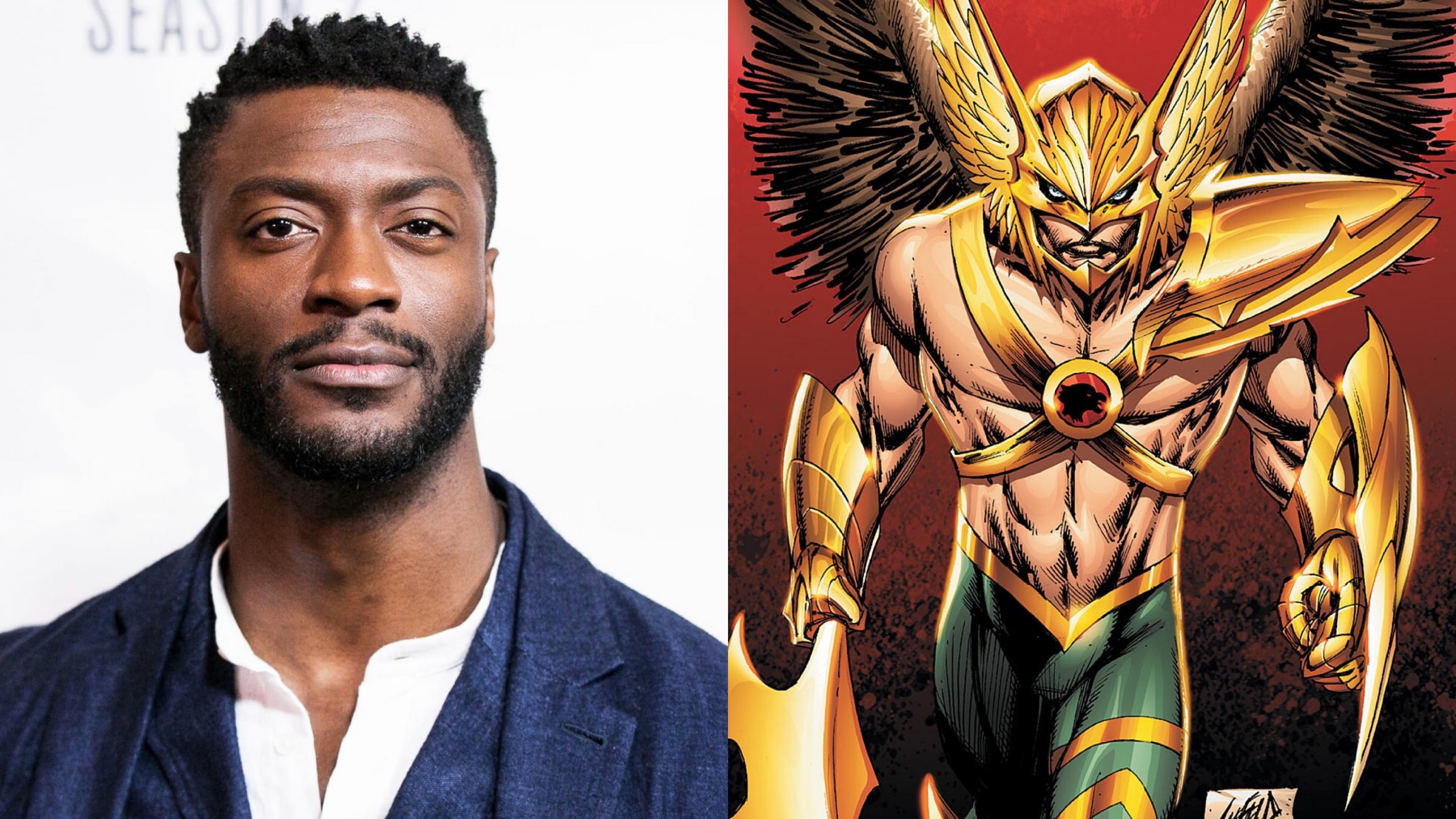 Aldis Hodge (Clemency, The Invisible Man) will join Dwayne Johnson, AKA The Rock who stars as the title antihero in the new DC Comics' Black Adam movie.
Hodge will play Hawkman who, according to the comic books, is an alien police officer Katar Hol from the planet Thanagar and one of the founding members of the Justice Society.
"A pleasure to welcome Aldis Hodge to Black Adam," the Rock posted on Instagram. "Hawkman is a critical leading role for our movie, as he is the fiery leader of the JSA (Justice Society of America) and one of the most beloved and legendary characters in the DC Universe."
Directed by Jaume Collet-Serra and written by Rory Haines and Sohrab Noshirvani, The film will
The film is scheduled to premiere in theaters on December 22, 2021.