'New Amsterdam's Jocko Sims Talks Playing a Black Surgeon On TV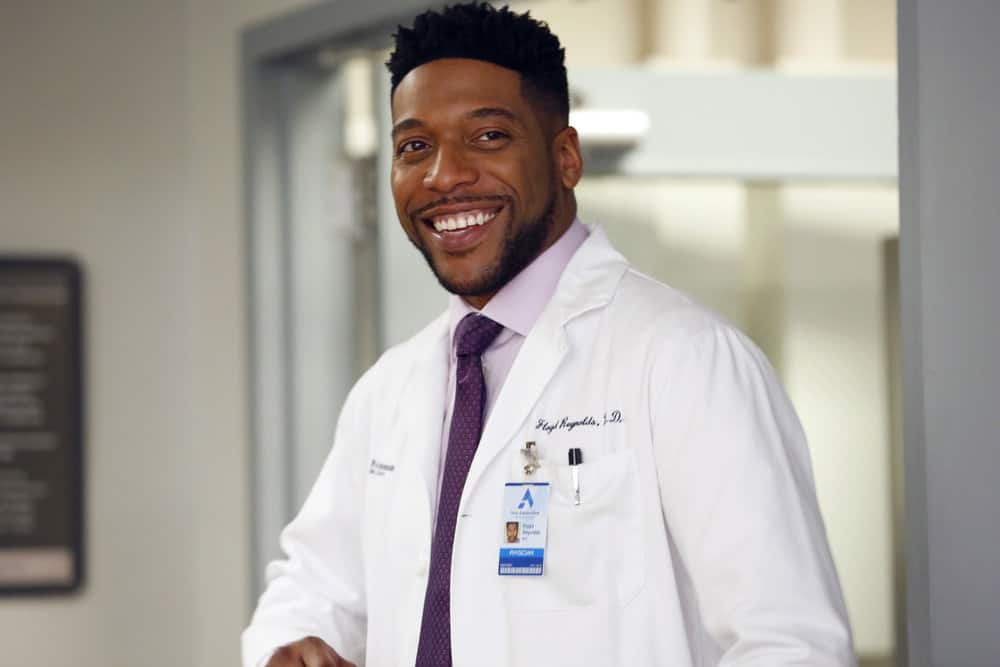 We chatted with Jocko Sims, the star of NBC's hit medical drama New Amsterdam while attending the network's press luncheon on Thursday, March 5.
When he was young, Jocko Sims enjoyed science and dreamed of becoming a doctor one day. But as it sometimes happens in life, another passion took over. As a young student at UCLA's School of Theater Film and Television, Sims knew that acting was the path for him and he followed it gladly. Eventually, fate and hard work will manage to somehow bring things to a full circle for him. Now as an experienced actor, Sims gets to play a doctor on one of the biggest national television networks.
Sims says portraying Dr. Floyd Reynolds on NBC's New Amsterdam has been a blessing. Not just because the role is perfect for him but also because playing a Black surgeon on national television has impacted many people who watch the show. Sims recalled a tweet he received from a mother whose young son wanted to now become a doctor after seeing surgeon Reynolds on screen.
Inspired by Dr. Eric Manheimer's memoir Twelve Patients: Life and Death at Bellevue Hospital, the show chronicles everyday dealings of the hospital, its staff, and patients. The show does an outstanding job highlighting some of the most controversial topics, including public healthcare. "I kept hearing that the healthcare system is broken," says Sims, "now I get to see the details and it's frustrating and eyeopening."
Before becoming Dr. Reynolds, Sims played a Navy captain Carlton Burk on TNT's The Last Ship, guest-starred on The Resident, Grey's Anatomy, MacGyver, CSI, Bones, Masters of Sex and many more.
Sims' talents, however, go well beyond just acting. The actor now writes and produces. He currently has a comedy in the works that he penned.
You can watch 'New Amsterdam' on Tuesday nights at 10 e/p on NBC.
'Harlem' Star Shoniqua Shandai Talks 3 Pillars of Success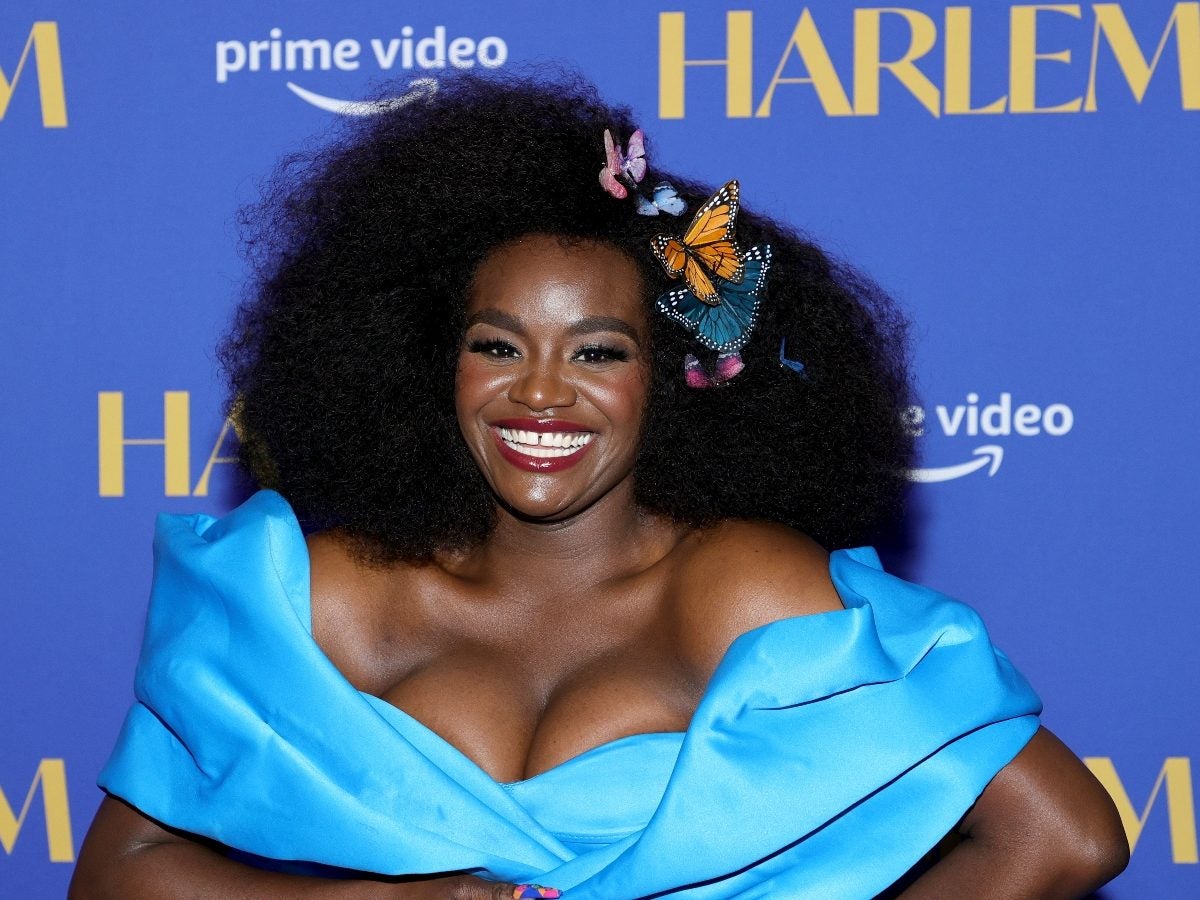 Shoniqua Shandai is fully immersed in the study of her success. Through her determination, Shandai found a way to reach the precipice of her goals. In an exclusive interview with Hollywood Melanin, Shandai shared an in-depth level of self-perception. She provided personal definitions of courage, confidence, and self-belief.
The world is waking up to the power that Shandai holds. In the new hit Amazon series Harlem, the New York native brings Angie's character to life. Many would look at her and say she is struggling, playing into the "starving artist" archetype, but if one looks closer, Angie's only struggle is the battle with the conformity of the world.
Series creator Tracy Oliver worked with Meagan Good, Grace Byers, Jerrie Johnson, alongside Shandai, to share a raw narrative of Black women who have the goal of living out their version of happiness.
Angie embodies liberty, a freeform display of what it means to be dedicated to pursuing a dream. Off-screen, Shandai knows the level of commitment it takes to create a world that fits a personal vision. It takes a custom-made level of courage, confidence, and self-belief. It takes a personal standard of hustle.
Conquering the fear of being one's true self ignites the labor in building confidence. Shandai admitted the process was in layers. "I found the confidence to be myself in having tried to be everyone else and it not working," she continued, "I might as well show up as me–as vividly, as boldly, as audaciously as possible. You have to live for yourself."
I found the confidence to be myself in having tried to be everyone else and it not working
Courage is defined as "the ability to do something that frightens one." To be one's true self is nearly impossible without courage. It's the secret ingredient to personal success. Before every interview, the repeated chorus from loved ones is "to be yourself," but that takes courage. Shandai opened up and shared her process.
"Courage came from having to build confidence – I am who I am." The actor and singer continued to explain that her support from her mother, adjacent to her self-determination fueled her confidence.
Courage came from having to build confidence
To be unstoppable, there has to be a strong foundation of self-belief. The approval of others is fickle. Self-belief might be the only thread left to hang on to when no one else is willing to share blind faith in chasing dreams.
The Amazon series star considered the solution to working when the motivation isn't there, "I am incredibly future-oriented. Being so future-oriented has saved my life." Shandai said. She admitted to reverting back, and taking baby steps in order to prepare for bigger strides. Each day, she pulled herself closer into the vision.
Shandai said she is most happy when she is cooking success in multiple pots. Her next debut is coming in through audible wavelengths. As a singer and songwriter, she will be looking for a deeper level of self through music.
Her first single, with visuals directed by her co-star Good, is called, Something About You. Nothing has been officially released yet, but Shandai is ready for this part of herself to rise to the surface.
Through her personal definition of courage, confidence, and self belief, Shandai always finds the strength to keep extending her reach, to keep answering the calling on her life. Stay connected with Shandai on Instagram and Twitter. Bingewatch Harlem on Amazon Prime.
Robin Givens Talks Guest-starring on ABC's Queens
Givens' episode titled "Let the Past Be the Past" will air on Tuesday, February 8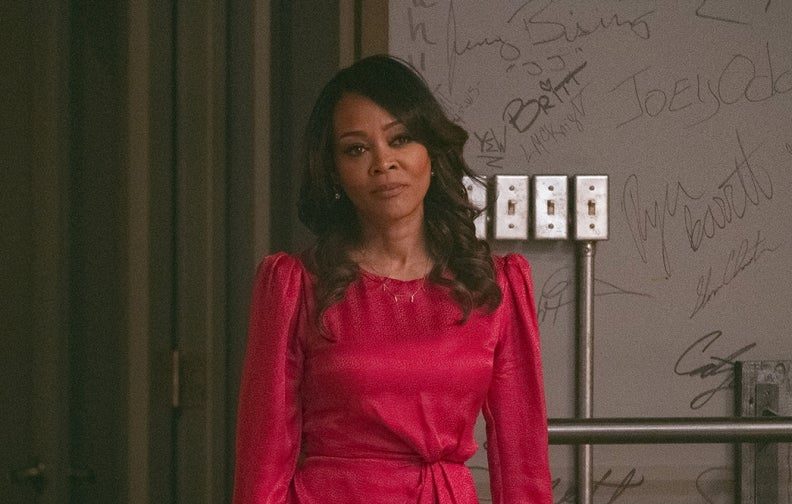 Robin Givens is set to appear on the all-new episode of ABC's music drama Queens. We sat down with the Ambitions star to discuss her joining the show and take a deeper dive into her pivotal scenes.
In Queens, we get a first-hand look at the dynasty built by the hip-hop quartet of women – Naomi (Brandy), Brianna (Eve), Valeria (Nadine Velazquez), and Jil (Naturi Naughton). Viewers meet the group on the verge of claiming their place at the top of the music game for the second time.
The upcoming episode titled 'Let the Past Be the Past' will feature Givens as Eric's ex-wife, who will pay him an unexpected visit. Once the manager of the girl group, Eric will have to confront his former spouse to help save the future of Nasty Girl Records.
Last week ET exclusively released the first look images of Givens as Robin and her intense sit-down with Brandy's Naomi – the woman who might've caused the breakup of her and Eric's marriage. See the photos below.
The official ABC synopsis reads, "Queens follows a fractured girl group living in the shadows of their once prominent hip-hop dynasty. After their popularity skyrocketed with the success of their chart-topping single, "Nasty Girl," they were once regarded as one of the greatest girl groups of their generation. However, the group was plagued by internal conflict and jealousy despite critical and commercial success. Estranged and out of touch, the four women, now in their 40s, reunite for a chance to recapture their fame and regain the swagger they had in the '90s when they were legends in the hip-hop world."
Watch Queens on Tuesdays at 10 p.m. ET/PT on ABC.
Eris Baker Talks 'This Is Us' Final Chapter and Pressures of The Industry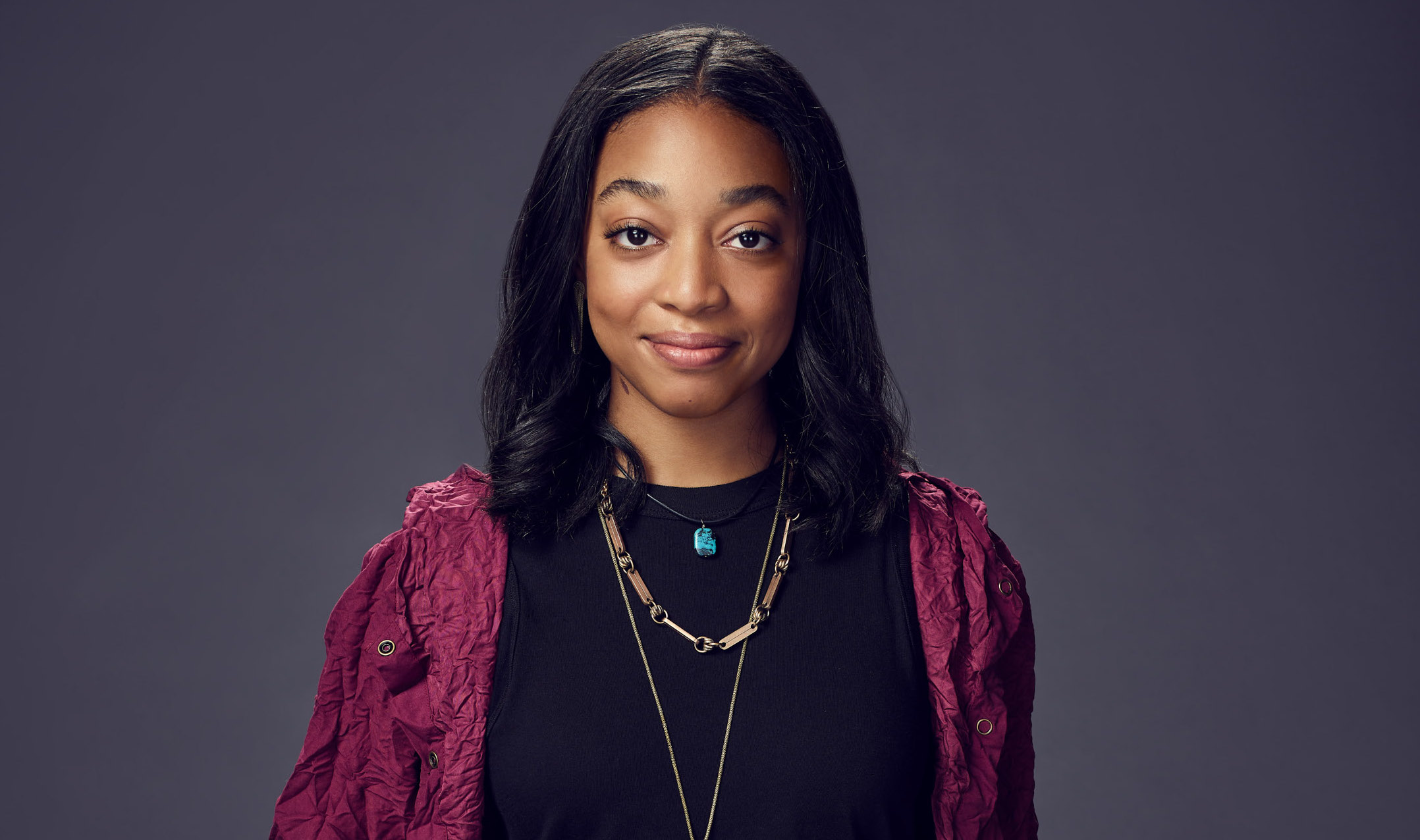 'This Is Us' has been making its viewers laugh and cry for six years now. NBC's hit series and talented cast collected many nods and awards season after season, including several Golden Globes and Primetime Emmys. With the family drama on its sixth and final season, we sat down with one of the show's stars, Eris Baker, who plays Tess Pearson, Randall (Sterling K. Brown), and Beth's (Susan Kelechi Watson) oldest biological daughter.
Eris grew up on the show, and she calls her castmates and crew, 'family'. She took on her biggest television role thus far at the age of 10. Now, at 16, Eris is ready to enter a new chapter of her life and career.
The oldest sister of 4 in real life, Eris never shied away from responsibility. So when the opportunity to audition for This Is Us presented itself, she gladly went after it. Convinced that she did not get the part, Eris later received the best news on Christmas – the role was hers. She admits that she did not realize how big this was back then and how massive it would become.
Eris says she never felt overwhelmed by her immediate professional surroundings as a child actor. Working on the set of This Is Us has always been comfortable and fun. However, Eris told HM, the pressures mounted from the demands that came with being in the industry – "You need a manager, you need an agent, you need a PR, you need to post this, you need to post that, you need to be this image for other people, and I don't even know if I'm that image for myself," she explained. A lot comes with being in the public eye, and the young talent says she is learning to navigate that.
Watch the rising star talk about working with her co-stars, reveal some of the pressures she faced growing up in the industry, and reflect on what lies ahead in her professional future.