'New Amsterdam's Jocko Sims Talks Playing a Black Surgeon On TV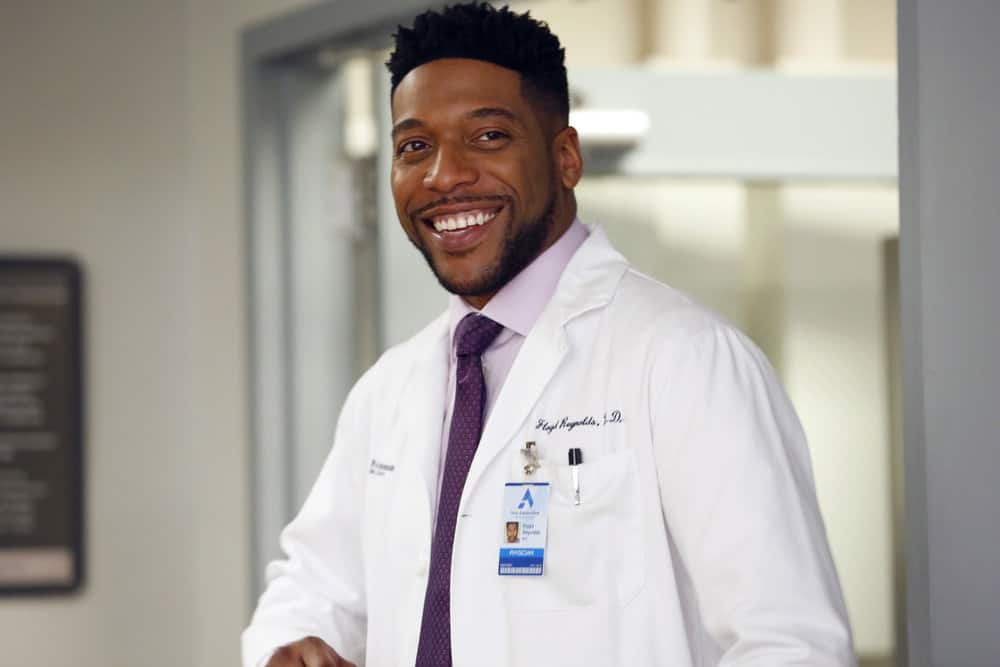 We chatted with Jocko Sims, the star of NBC's hit medical drama New Amsterdam while attending the network's press luncheon on Thursday, March 5.
When he was young, Jocko Sims enjoyed science and dreamed of becoming a doctor one day. But as it sometimes happens in life, another passion took over. As a young student at UCLA's School of Theater Film and Television, Sims knew that acting was the path for him and he followed it gladly. Eventually, fate and hard work will manage to somehow bring things to a full circle for him. Now as an experienced actor, Sims gets to play a doctor on one of the biggest national television networks.
Sims says portraying Dr. Floyd Reynolds on NBC's New Amsterdam has been a blessing. Not just because the role is perfect for him but also because playing a Black surgeon on national television has impacted many people who watch the show. Sims recalled a tweet he received from a mother whose young son wanted to now become a doctor after seeing surgeon Reynolds on screen.
Inspired by Dr. Eric Manheimer's memoir Twelve Patients: Life and Death at Bellevue Hospital, the show chronicles everyday dealings of the hospital, its staff, and patients. The show does an outstanding job highlighting some of the most controversial topics, including public healthcare. "I kept hearing that the healthcare system is broken," says Sims, "now I get to see the details and it's frustrating and eyeopening."
Before becoming Dr. Reynolds, Sims played a Navy captain Carlton Burk on TNT's The Last Ship, guest-starred on The Resident, Grey's Anatomy, MacGyver, CSI, Bones, Masters of Sex and many more.
Sims' talents, however, go well beyond just acting. The actor now writes and produces. He currently has a comedy in the works that he penned.
You can watch 'New Amsterdam' on Tuesday nights at 10 e/p on NBC.
Snowfall's Michael Hyatt Talks Season 4, Cissy Saint's Evolution and Being Comfortable In Your Own Skin (Video)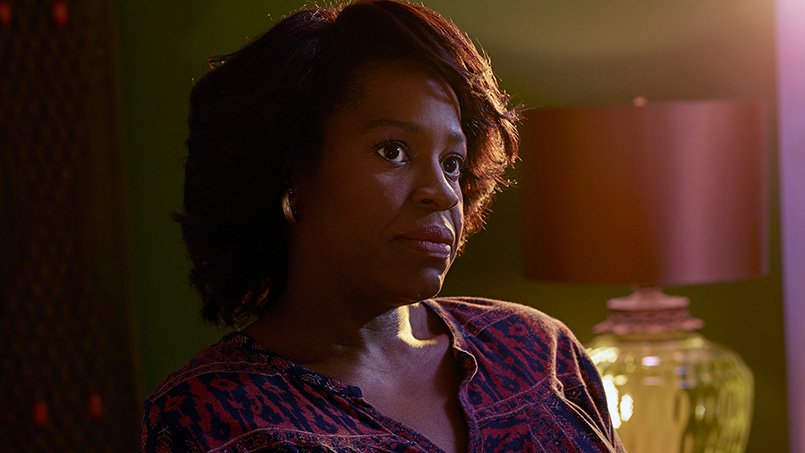 Michael Hyatt has graced our screens since before Snowfall. The Howard University alumn is known for playing recurring roles on several television shows, including The West Wing, The Wire, and True Detective, to name a few. Yet, her character Cissy Saint on FX's drama Snowfall holds an exceptional place in her craft and her heart.
Currently in season 4, the show continues to follow Frankin Saint (Damson Idris), his friends, and associates as things around their drug dealing enterprise get more intense and a bit out of control.
Cissy's journey from the series pilot to today has been enjoyable to watch. "Cissy has evolved."Hyatt tells HM, "Over the last four years [you've] had the opportunity to see not just Cissy the mom, but the career woman, and the wife. And I don't think we have enough opportunities to see us in the multi-dimensional consciousness that we actually live in."
Cast as a series regular by the show's creator John Singleton, the actress commends the late director for always bringing the authentic stories and talent of people of the African diaspora to the forefront. "When John was here, his whole thing was – it's gotta be true. People wanna see themselves." He carried the same vision for his crew behind the scenes. "Many of the crew members that are still on the show today were brought on by John, and I'm talking about the African faces that I have the pleasure of experiencing," Hyatt says.
Born in the UK to Jamaican parents Vera and Charles Hyatt, the actress emigrated to the United States with her mother and siblings when she was 10 years old. Hyatt always remembers who she is and where she comes from, "I am African, British, Jamaican, American. I am that." She tells HM. Embracing her West Indian heritage has been instrumental in her portrayal of Cissy Saint. "John [Singleton] would tell me that he has West Indian family members and when he thought of this story and these people, he was thinking of his aunt, grandmother, who are West Indian." She shared in our interview, "It gave me permission to allow any aspect of myself to come out because they all represent who Cissy is, who all of us are."
Make sure to check out our exclusive interview with Michael Hyatt above!
Bria Danielle Singleton Talks Playing The Younger Version of Octavia Spencer's Character in 'Thunder Force'
Bria Danielle Singleton had secured a role in Netflix's new superhero comedy Thunder Force, starring Oscar-winning actress Octavia Spencer and Emmy winner Melissa McCarthy.
The 15-year-old California native is playing the younger version of Spencer's character, Emily – a quiet girl who prefers to keep it to herself. Tween Emily lives with her grandmother and does not have any friends. That is until she meets Lydia, and they form a strong friendship. The two best friends lose contact with each other but later reunite when in their 40's after Emily devises a treatment that gives both powers to protect their city.
Watch our interview with Bria below and stream Thunder Force on Netflix starting Friday, April 9.
Gail Bean Talks 'Snowfall' Season 4, Wanda's Second Chance, and Making John Singleton Proud / HM exclusive
Gail Bean is on an exciting journey. With several films and television roles already under her belt, the Atlanta native has been a series regular on Snowfall since season 2.
The crime drama, currently in season 4, continues to gain momentum. According to the reports, Snowfall's ratings are up 41%. The numbers came as a pleasant surprise – this marks the first full season without one of the show's original creators, John Singleton, who sadly passed away in 2019.
Keeping the late filmmaker's legacy alive and making him proud was extremely important for the Snowfall team, including Eric Amadio and Dave Andron, who started with Singleton, and now continue to carry his vision. "We did all meet, we did make a vow to not let the show slip," Bean shared during our conversation, "He passed the baton to us and we need to continue to build, and continue to make sure that people remember that he went out at a high – he started off great with Boyz n the Hood and ended great with Snowfall." And yes, he did THAT!
The series is a prime example of television excellence thanks to great writing and brilliant performances like Bean's. Portraying Wanda Bell has been challenging and rewarding at the same time. The hardest part about it, the actress says, is knowing that drug addiction is a harsh reality for so many people, "I am grateful I get to step out of Wanda at the end of the day and wash her off. It's really hard for me knowing that there [are] so many people who don't."
Another challenge Bean encountered in this role is being uncertain about the fate of her character. When Wanda got shot in earlier episodes of season 4, it seemed, for a brief moment, that her journey was over. She, however, got her second chance, which, the actress says, was a surprise because things could go either way for her, "I am just very grateful that she would have a second chance at life. I know so many stories of crack addicts that I know they could've gone any way with her, and it would've been realistic." Without a doubt, Wanda's journey has not been an easy one, but we are ecstatic to see her continue on the show, hopefully into season 5!
Catch Gail Bean on Snowfall every Wednesday at 10/9c on FX.