Nicholas Pinnock On Legal System, Mental Health and His Latest Role in 50 Cent-Produced Legal Drama 'For Life'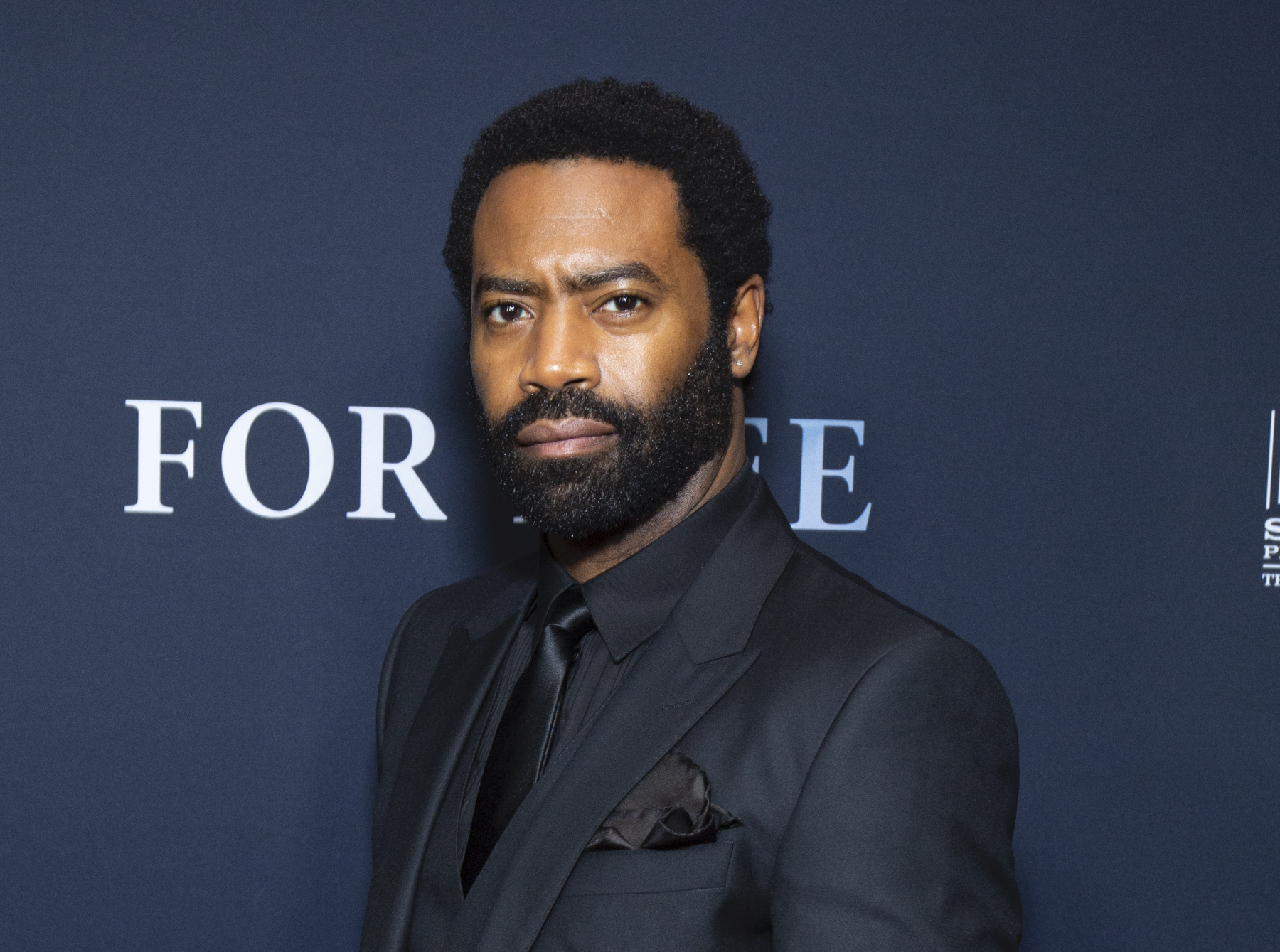 Nicholas Pinnock, best known for starring in a British TV series Marcella, is the lead in ABC's latest serialized legal and family drama titled For Life. He plays Aaron Wallace, an imprisoned man who becomes a lawyer, litigating cases for other inmates while fighting to overturn his own life sentence for a crime he didn't commit. The story was inspired by the life of Isaac Wright Jr., who was falsely convicted of drug dealing back in the 90s. Attaching himself to this role was a no-brainer for Pinnock, "I've always been interested in true life events or things inspired by true life, and stories that move and inspire me".
There has been a noticeable growth in the production of television and film stories that expose the faulty legal system and which are based on true life events (i.e. Warners Bros' Just Mercy, Netflix's When They See Us). For Life can also be categorized as such. Produced by Curtis James Jackson III (aka 50 Cent), the series explores further what it is to be black and fight for what is just and fair – a theme that continues to carry importance in modern America. "I think it's vital [to continue to tell these stories]. There's a whole world of incarceration, and a legal system, and law that the general public has no idea about, and we should think about the [amount] of innocent people that are sitting in jail, haven't even been tried yet! Some people are in jail waiting for their court trial and they can be there for 5-6 years, and the injustice of keeping someone locked up when they could actually be innocent is ridiculous… What we do as creators – we have [the] influence to affect change and if we can affect this change within the world then we have to do it."
Bringing awareness to mental health issues has been another way for Pinnock to affect change in the world. After going through a serious emotional breakdown about 30 years ago, the actor had set a "whole routine of things to keep [myself] buoyant". That includes talking to friends and family and going to a therapist, exercising and eating healthy. "[The breakdown] was partly because I didn't speak, I kept everything inside, and I imploded, basically… I think if we keep our minds healthy and strong, we can engage with the toll we have to live with every day."
When it comes to his character Aaron Wallace and what keeps him going in his seemingly hopeless situation, is his family. "Aaron […] just purely puts his whole focus on his family and getting back to them, and that was his ammo for the whole time that we see him throughout the series. He is focused on proving his innocence and getting back to his family. And those two things were a focal point for him and that's what gets him out of the dark days and depression that he would have or may have suffered while he was in there."
Watch the premiere episode of For Life on Tuesday, Feb. 11 at 10 PM PST on ABC.
Michele Weaver On Playing The Ambitious and Relatable Luly Perry on NBC's 'Council Of Dads'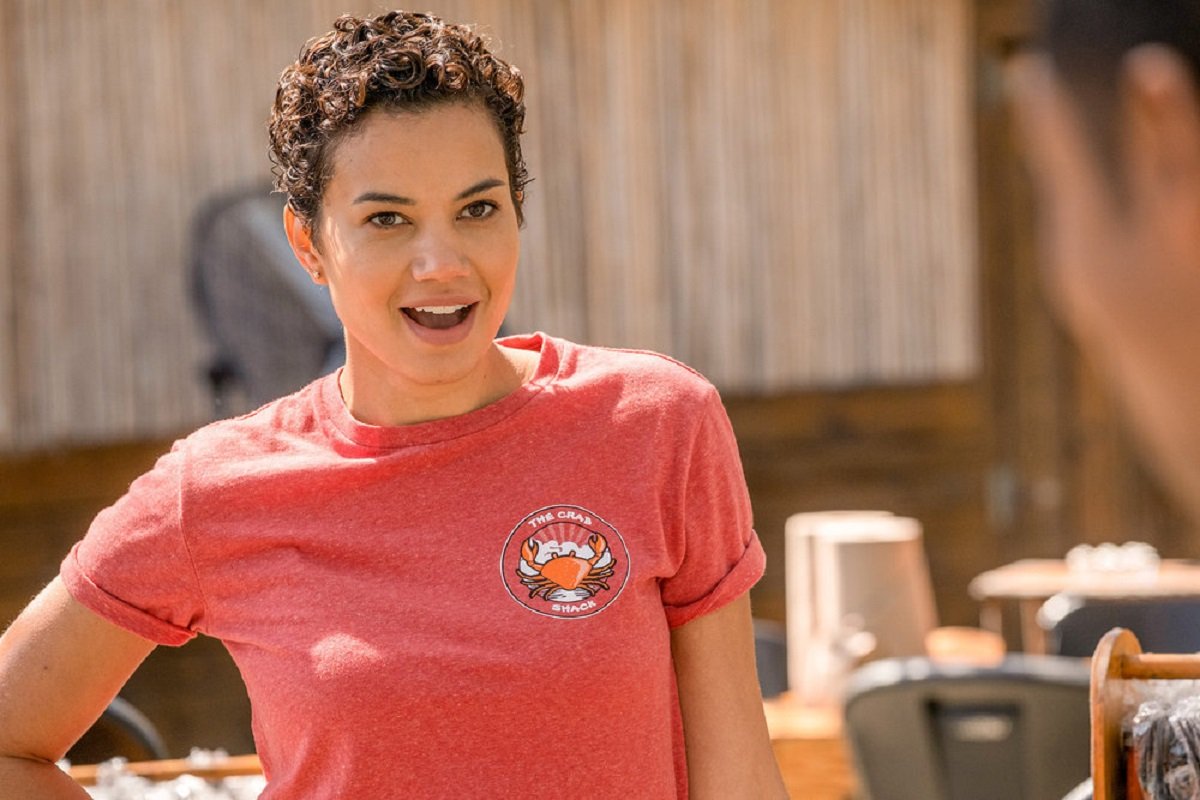 Best known for her role in Mara Brock Akil's romantic dramedy series Love Is __, Michele Weaver returns with a new big role in NBC's family drama Council of Dads.
As a student at Pepperdine University, Weaver majored in theatre acting and media production. The Colorado native now has quite a few roles under her belt, not just on television but on the big screen as well. Her most recent works include Nighthawks with Janet Montgomery and Chace Crawford; Illicit with Vivica Fox and David Ramsey; Sistercode with Amber Rose and Eva Marcille; and Syfy's 2 Lava 2 Lantula.
Weaver is very picky when it comes to choosing a role. "It's important to feel the connection," she says. The star certainly felt a strong connection with her character Luly Perry, the eldest of five children raised by a stepmother and now a terminally ill father, who tasks a group of close friends to father his children when he passes away.
Here is the official synopsis:
Family takes on a different meaning in this transformative and inspirational new drama when Scott Perry, a loving father of five, has his entire life's plan thrown into upheaval by an unexpected health scare. He calls on a few of his most trusted friends to step in as back-up dads to help guide and support his growing family – just in case he ever can't be there to do it himself. There's Anthony, Scott's oldest and most loyal friend; Larry, his tough-love AA sponsee; and Oliver, his dedicated doctor and wife's dearest friend. Together, they discover that there's more to being a father than anyone could do alone – and more to being a family than they ever thought possible.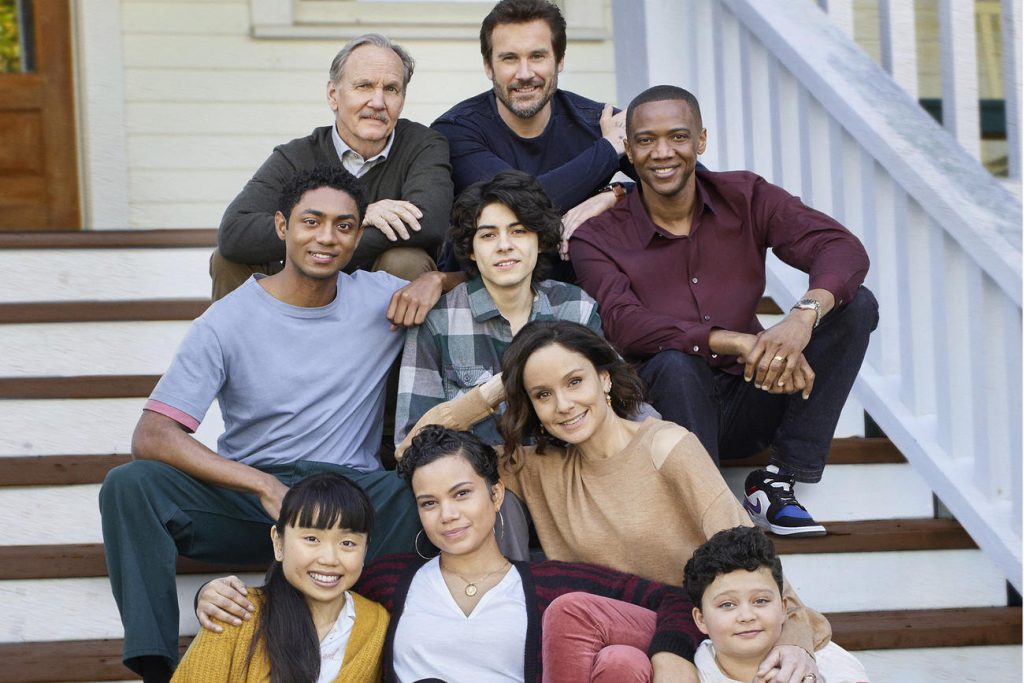 Weaver says she relates to her character Luly in many ways, "I'm biracial, I'm the oldest sister, I'm an actress, which is very similar to writing…" Luly is an ambitious writer with plans to move from Savannah to New York City. She is also a dream chaser, a big sister, a fiance and then a wife. Luly is relatable and "a great representation of women in this day and age."
As we move through the season, Weaver says, we will follow Luly's journey of self-discovery. "She starts to really explore who she is and where she came from. And what came from it, is answers she didn't really want to hear."
Some have been comparing Council of Dads with another NBC hit show This Is Us and wondering if the new drama is here to replace the Emmy-winning tearjerker. Weaver says it is not. As a big This Is Us fan herself, she sees some common themes, like family and the diversity of family, "but our show has a different perspective … Our family is a different family," she says, "No one has ever seen a family like this on television but at the same time, it's very relatable. We definitely have our own flavor." The actress said.
Tune in to watch Council of Dads on Tuesday, March 24 on NBC. The episode will air at 10/9c immediately following the season finale of This Is Us.
'Little Fires Everywhere': Lexi Underwood is the Ultimate Dreamer
Hulu's newest miniseries Little Fires Everywhere, based on Celeste Ng's novel by the same title, is nearing its premiere on March 18. We sat down with one of the stars of the show, Lexi Underwood and got some insight on her character Pearl, Mia Warren's daughter (played by Kerry Washington). Lexi also talks about her production company Ultimate Dreamer that she launched at age 15, her career aspirations and working with the diverse female-led team of Little Fires Everywhere.
Little Fires Everywhere synopsis:
Starring Reese Witherspoon and Kerry Washington, Little Fires Everywhere follows the intertwined fates of the picture-perfect Richardson family and an enigmatic mother and daughter who upend their lives. Based on Celeste Ng's 2017 bestseller, the story explores the weight of secrets, the nature of art and identity, the ferocious pull of motherhood – and the danger in believing that following the rules can avert disaster.
The first three episodes will officially hit the streamer on Wednesday, March 18. You can check out the trailer below.
'New Amsterdam's Jocko Sims Talks Playing a Black Surgeon On TV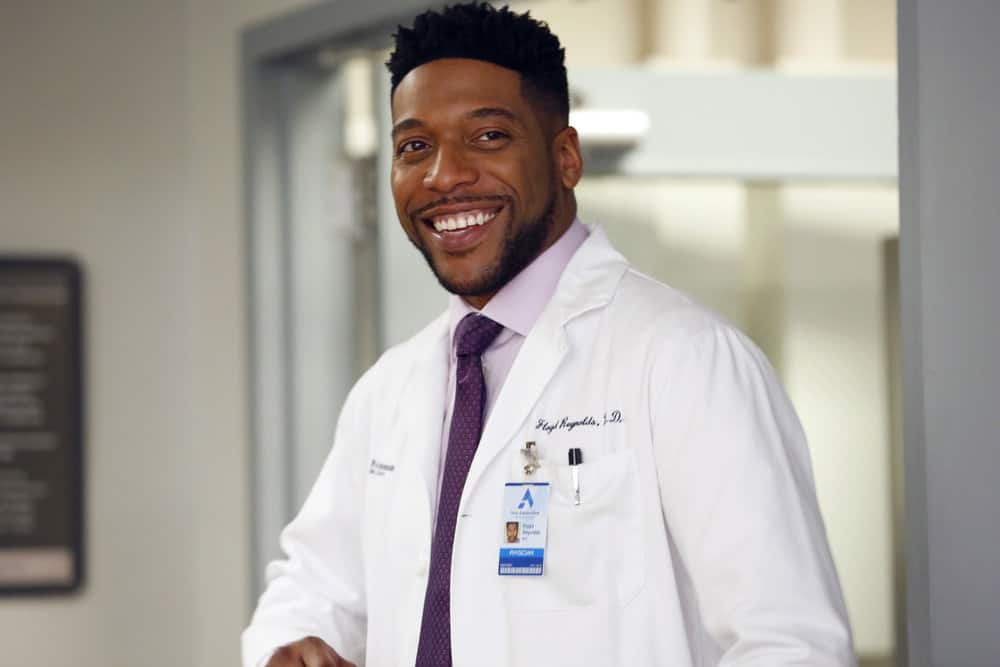 We chatted with Jocko Sims, the star of NBC's hit medical drama New Amsterdam while attending the network's press luncheon on Thursday, March 5.
When he was young, Jocko Sims enjoyed science and dreamed of becoming a doctor one day. But as it sometimes happens in life, another passion took over. As a young student at UCLA's School of Theater Film and Television, Sims knew that acting was the path for him and he followed it gladly. Eventually, fate and hard work will manage to somehow bring things to a full circle for him. Now as an experienced actor, Sims gets to play a doctor on one of the biggest national television networks.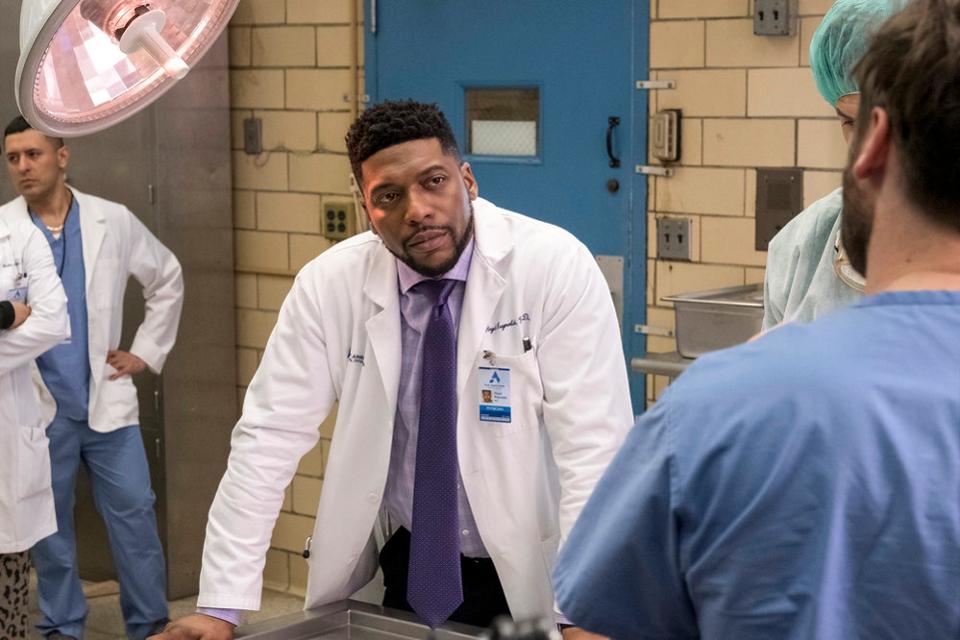 Sims says portraying Dr. Floyd Reynolds on NBC's New Amsterdam has been a blessing. Not just because the role is perfect for him but also because playing a Black surgeon on national television has impacted many people watching the show. Sims recalled a tweet he received from a mother whose young son wanted to now become a doctor after seeing surgeon Reynolds on screen.
Inspired by Dr. Eric Manheimer's memoir Twelve Patients: Life and Death at Bellevue Hospital, the show chronicles everyday dealings of the hospital, its staff, and patients. The show does an outstanding job highlighting some of the most controversial topics, including public healthcare. "I kept hearing that the healthcare system is broken," says Sims, "now I get to see the details and it's frustrating and eyeopening."
Before becoming Dr. Reynolds, Sims played a Navy captain Carlton Burk on TNT's The Last Ship, guest-starred on The Resident, Grey's Anatomy, MacGyver, CSI, Bones, Masters of Sex and many more.
Sims' talents, however, go well beyond just acting. The actor now writes and produces. He currently has a comedy in the works that he penned.
You can watch 'New Amsterdam' on Tuesday nights at 10 e/p on NBC.