Sterling K. Brown Joins Amazon's 'The Marvelous Mrs. Maisel'
Sterling K. Brown will join The Marvelous Mrs. Maisel as a recurring cast member on season 3. The two-time Emmy winner announced the news via Twitter on Monday.
"I'm going to do a little show," he said, "Maybe you heard of it: The Marvelous Mrs. Maisel. The Palladinos were kind enough to write a little something for your boy, and I said "yes!' So stay tuned."
I'm beyond excited to share some pretty marvelous news… #MrsMaisel, I'm coming for you!🙌🏿🙌🏿🙌🏿 @MaiselTV @PrimeVideo pic.twitter.com/0QCVhJSgSJ

— Sterling K Brown (@SterlingKBrown) April 15, 2019
There are no details released on Brown's character in the season, but, according to IndieWire, he will play a role in the show's current timeline, which left off in its current late-'50s/early-'60s setting.
The Emmy-winning Amazon Prime Video series is currently in production on its third season and is written and directed by Amy Sherman-Palladino and Daniel Palladino.

Michele Weaver On Playing The Ambitious and Relatable Luly Perry on NBC's 'Council Of Dads'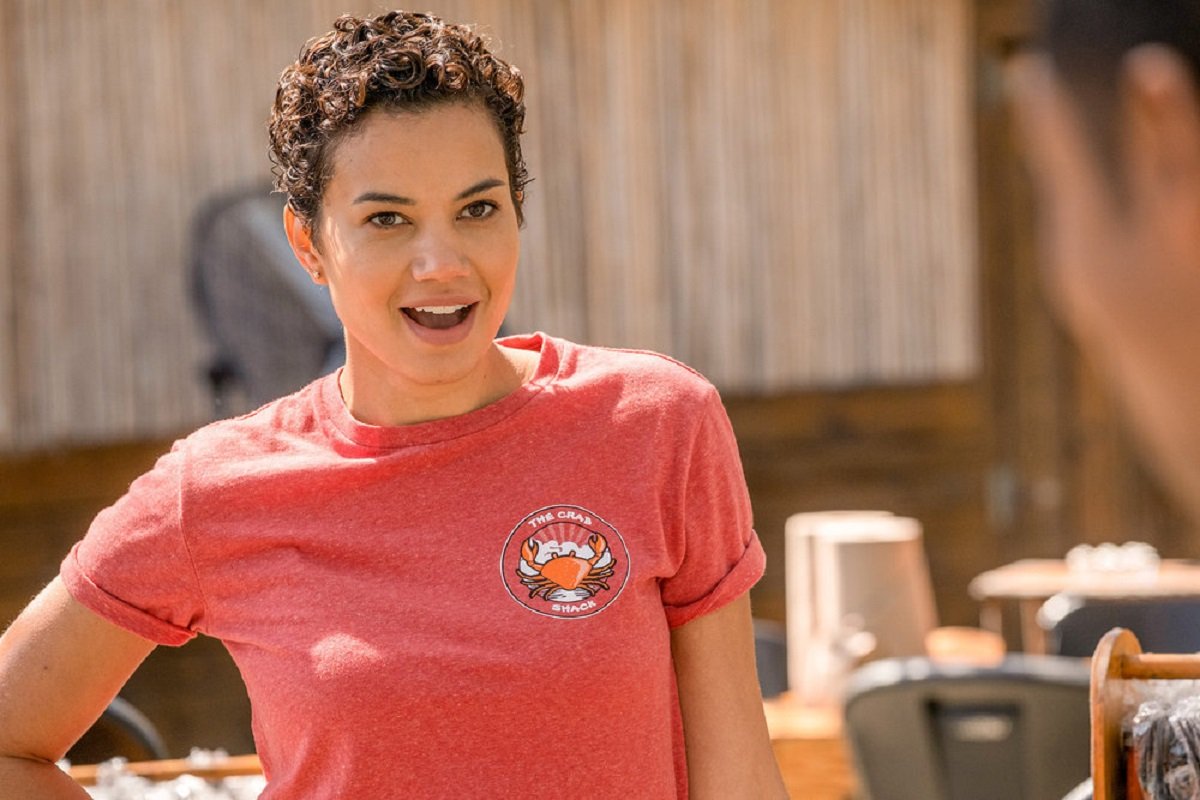 Best known for her role in Mara Brock Akil's romantic dramedy series Love Is __, Michele Weaver returns with a new big role in NBC's family drama Council of Dads.
As a student at Pepperdine University, Weaver majored in theatre acting and media production. The Colorado native now has quite a few roles under her belt, not just on television but on the big screen as well. Her most recent works include Nighthawks with Janet Montgomery and Chace Crawford; Illicit with Vivica Fox and David Ramsey; Sistercode with Amber Rose and Eva Marcille; and Syfy's 2 Lava 2 Lantula.
Weaver is very picky when it comes to choosing a role. "It's important to feel the connection," she says. The star certainly felt a strong connection with her character Luly Perry, the eldest of five children raised by a stepmother and now a terminally ill father, who tasks a group of close friends to father his children when he passes away.
Here is the official synopsis:
Family takes on a different meaning in this transformative and inspirational new drama when Scott Perry, a loving father of five, has his entire life's plan thrown into upheaval by an unexpected health scare. He calls on a few of his most trusted friends to step in as back-up dads to help guide and support his growing family – just in case he ever can't be there to do it himself. There's Anthony, Scott's oldest and most loyal friend; Larry, his tough-love AA sponsee; and Oliver, his dedicated doctor and wife's dearest friend. Together, they discover that there's more to being a father than anyone could do alone – and more to being a family than they ever thought possible.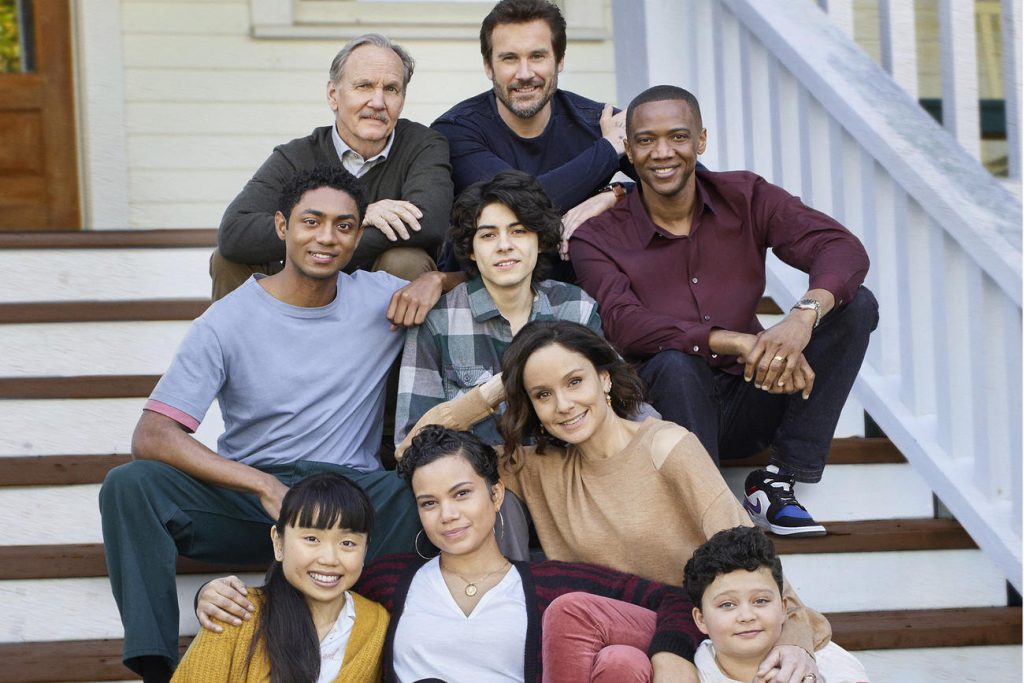 Weaver says she relates to her character Luly in many ways, "I'm biracial, I'm the oldest sister, I'm an actress, which is very similar to writing…" Luly is an ambitious writer with plans to move from Savannah to New York City. She is also a dream chaser, a big sister, a fiance and then a wife. Luly is relatable and "a great representation of women in this day and age."
As we move through the season, Weaver says, we will follow Luly's journey of self-discovery. "She starts to really explore who she is and where she came from. And what came from it, is answers she didn't really want to hear."
Some have been comparing Council of Dads with another NBC hit show This Is Us and wondering if the new drama is here to replace the Emmy-winning tearjerker. Weaver says it is not. As a big This Is Us fan herself, she sees some common themes, like family and the diversity of family, "but our show has a different perspective … Our family is a different family," she says, "No one has ever seen a family like this on television but at the same time, it's very relatable. We definitely have our own flavor." The actress said.
Tune in to watch Council of Dads on Tuesday, March 24 on NBC. The episode will air at 10/9c immediately following the season finale of This Is Us.
Coronavirus: Movie Release and Television Production Delays
Here is the confirmed list of movie releases and television productions that are being paused or postponed due to recent COVID-19 outbreak.
Film
No Time to Die: Premiere is pushed back its premiere from April to November [Original release date: April 2020]
Fast & Furious 9: Premiere is pushed to April 2021 [Original release date: May 2020]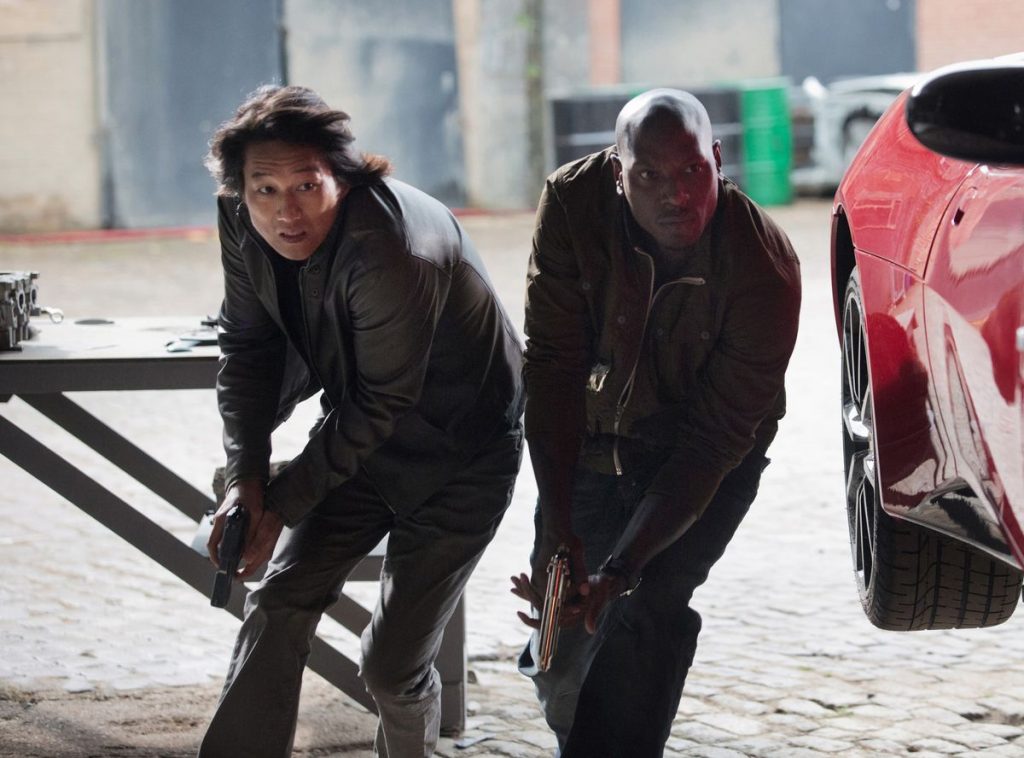 A Quiet Place Part II: A new premiere date to be announced. [Original release date: March 18, 2020]
The Lovebirds: Paramount's action rom-com, starring Kumail Nanjiani and Issa Rae, has been pulled by Paramount. No future date has been announced. [Original release date: April 3, 2020]
Blue Story: Another Paramount title that has been pulled by the studio with no future release date announced. [Original release date: March 20, 2020]
Mulan: The film's release date has been pushed to an unknown date later this year [Original release date: March 27, 2020]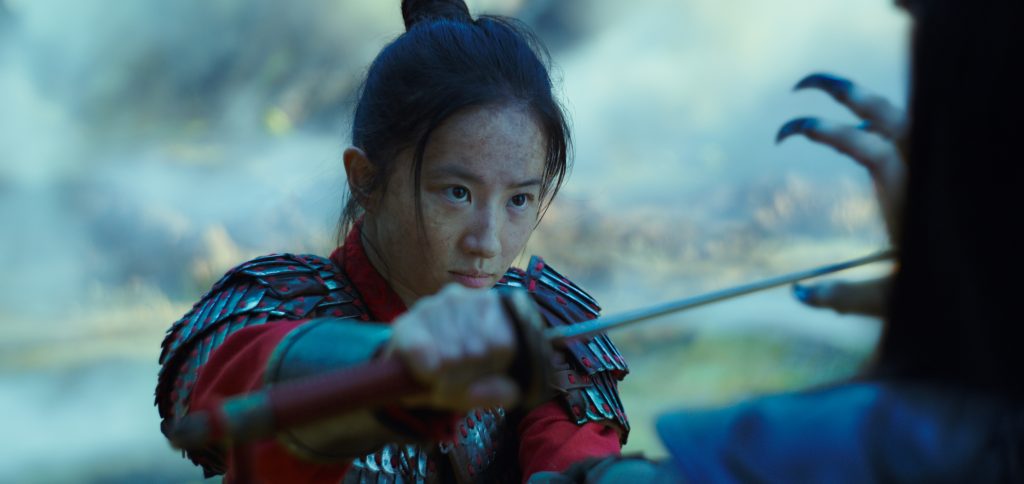 The New Mutants: The film is being rescheduled for later in the year [Original release date: April 3, 2020]
Antebellum: Lionsgate's horror starring Janelle Monae and Kiersey Clemons has been pulled from theatrical release. No future date has been announced [Original release date: April 24, 2020]
Saw: Chris Rock's remake of Saw, another Lionsgate title, is being pulled with an unknown future premiere date, according to Variety [Original release date: May 15, 2020]
The Little Mermaid: Disney has officially halted production its live-action with Halle Bailey as the lead.
Television
The Falcon and the Winter Soldier: the Disney+ upcoming Marvel show halted its filming in Prague.
Grey's Anatomy: The production has been paused for at least 2 weeks, according to a statement from ABC.
The Morning Show: The Apple TV show starring Jennifer Aniston and Reese Witherspoon has suspended production of season 2.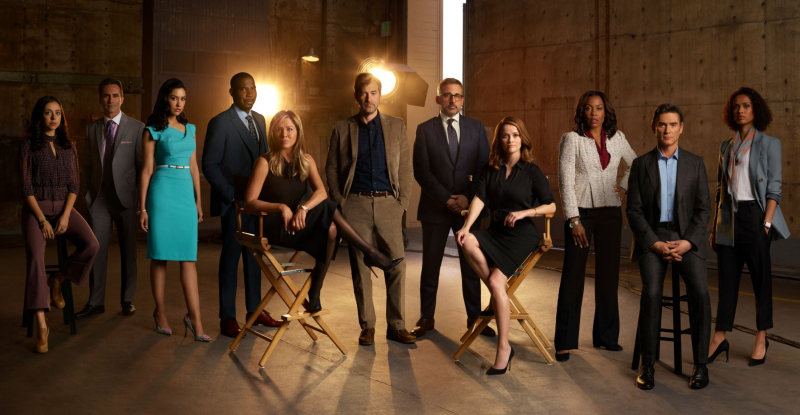 Netflix: Production on all TV shows and movies has halted for at least two weeks.
'Insecure' Season 4 Trailer: Issa Is Single and Ready To Mingle!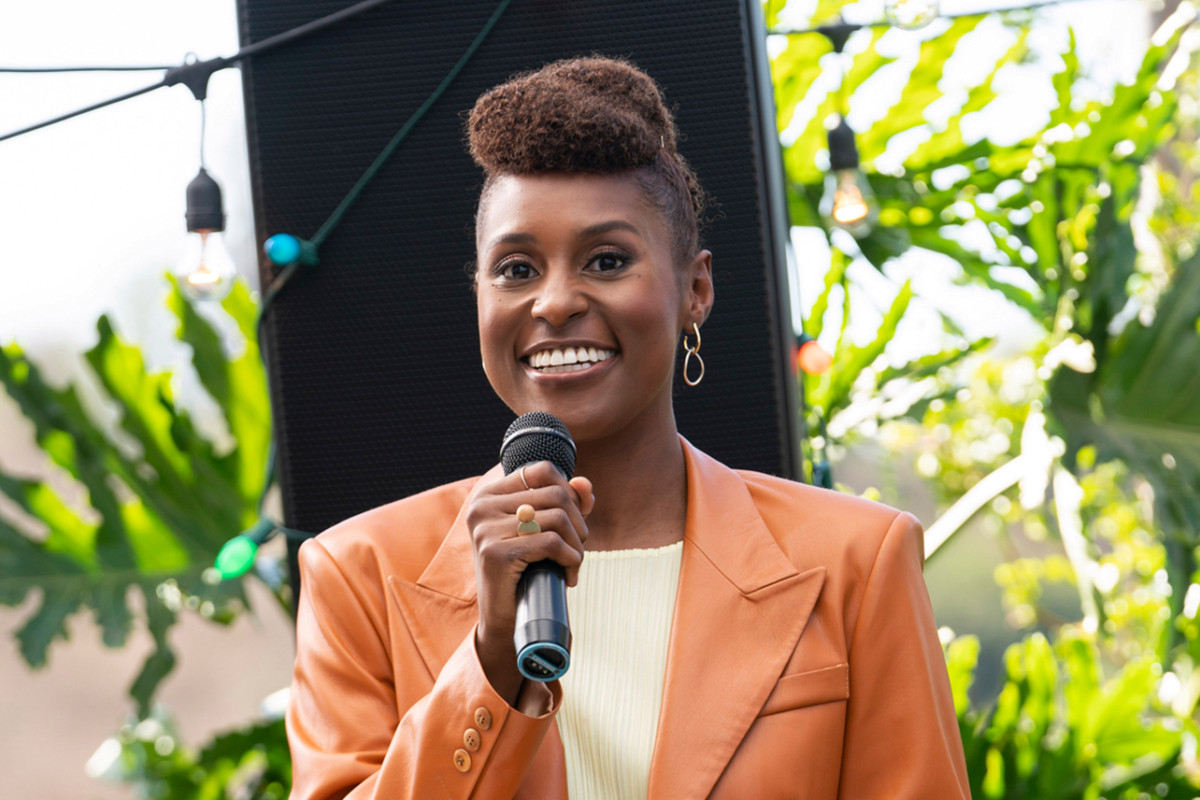 HBO released the trailer for Insecure's new season and it looks hilarious!
Per the network's description, the 10-episode fourth season will "follow our favorite characters as they evaluate their relationships, both new and old, in an effort to figure out who and what comes with them in this next phase of their lives."
The comedy series returns to HBO on April 12th. Watch the full trailer above.