Sterling K. Brown Joins Amazon's 'The Marvelous Mrs. Maisel'
Sterling K. Brown will join The Marvelous Mrs. Maisel as a recurring cast member on season 3. The two-time Emmy winner announced the news via Twitter on Monday.
"I'm going to do a little show," he said, "Maybe you heard of it: The Marvelous Mrs. Maisel. The Palladinos were kind enough to write a little something for your boy, and I said "yes!' So stay tuned."
I'm beyond excited to share some pretty marvelous news… #MrsMaisel, I'm coming for you!🙌🏿🙌🏿🙌🏿 @MaiselTV @PrimeVideo pic.twitter.com/0QCVhJSgSJ

— Sterling K Brown (@SterlingKBrown) April 15, 2019
There are no details released on Brown's character in the season, but, according to IndieWire, he will play a role in the show's current timeline, which left off in its current late-'50s/early-'60s setting.
The Emmy-winning Amazon Prime Video series is currently in production on its third season and is written and directed by Amy Sherman-Palladino and Daniel Palladino.

Angelica Ross Talks 'American Horror Story: 1984' Season Finale and New Web Series 'King Esther'
Just a few days before the season finale of American Horror Story: 1984 (the ninth season of the FX horror anthology television series created by Ryan Murphy and Brad Falchuk), we spoke to its star Angelica Ross while she attended the fabulous Charlie's Angels red carpet premiere in Los Angeles on Monday.
Although not much has been disclosed in general about the ninth (and last) episode of the season, titled Final Girl, Ross says we can expect it to be full of surprises. "You are not gonna believe what happens in the season finale", she said with a mysterious smile on her face, "It's gonna be great, it's gonna be great!" So far Ross' character Donna Chambers has managed to survive the first eight episodes of the show. Tonight's episode will reveal her fate.
Ross has also executive produced and starred in a new web series titled King Esther, "A heartwarming story about a trans woman in New Orleans seven days before hurricane Katrina." It is written and directed by Dui Jarrod (Lesson Before Love). The episodes are now available on Issa Rae's YouTube channel.
You can catch the final episode of American Horror Story: 1984 tonight at 10/9c on FX.
Apple Releases The First Trailer For 'See' Starring Jason Momoa and Alfre Woodard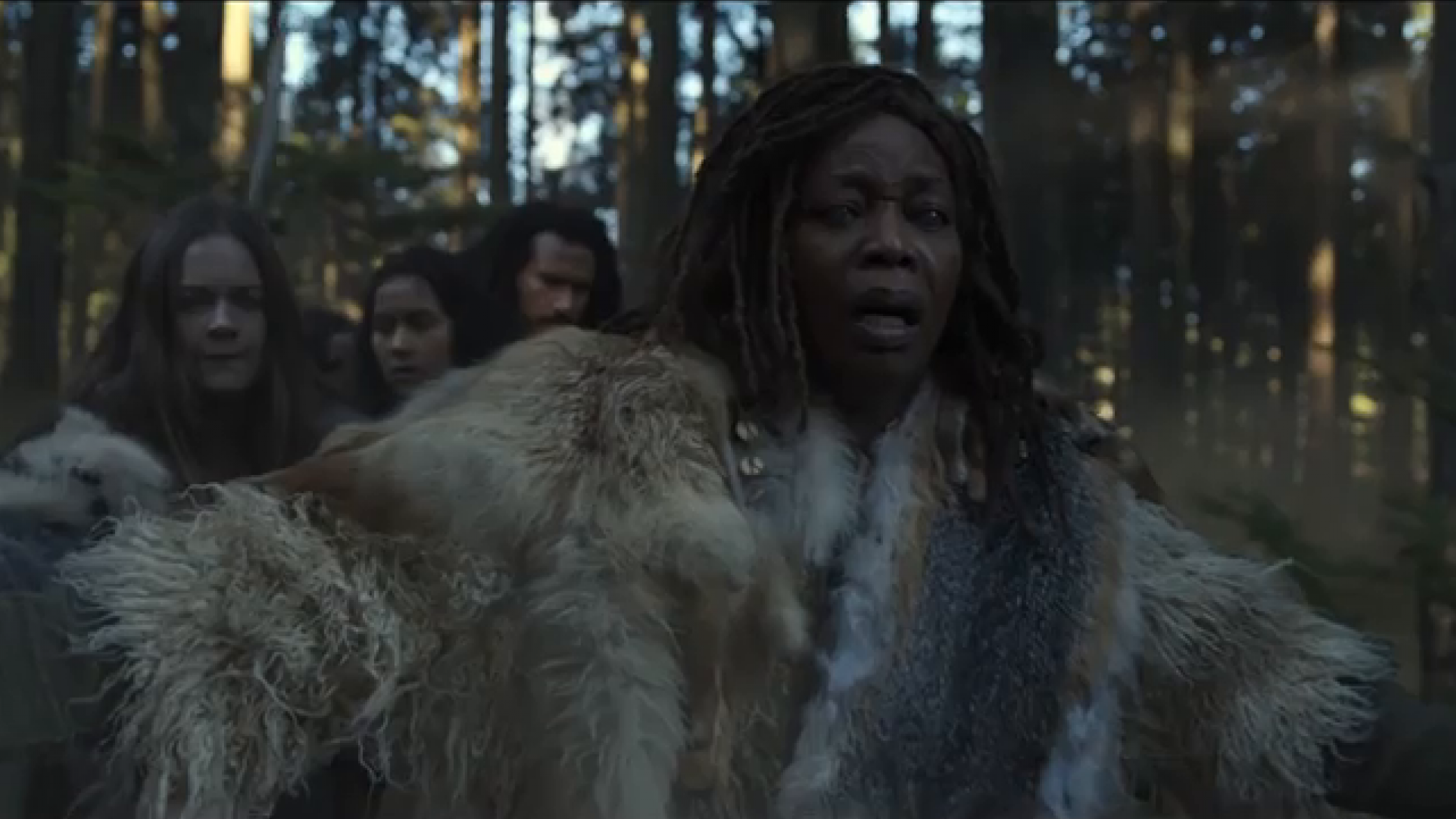 Aquaman's Jason Momoa stars in Apple TV's upcoming series titled See as Baba Voss, the father of twins born centuries later with the mythic ability to see—who must protect his tribe against a powerful yet desperate queen who believes it's witchcraft and wants them destroyed. Alfre Woodard stars as Paris, Baba Voss' spiritual leader.
The Apple TV original will premiere November 1.
Viola Davis to Play Michelle Obama in a New Showtime Series 'First Ladies'
Viola Davis is set to play our forever First Lady Michelle Obama in the new Showtime scripted White House series titled First Ladies, Deadline reported. Davis will executive produce via her JuVee Productions with Aaron Cooley (The Guns of Ridgewood: A Western of Modern America), who is also writing the script.
"Proud to spotlight these brave, extraordinary women," the Oscar winner tweeted on Monday.

Per Showtime's description, First Ladies is set in the East Wing, where many of history's most impactful and world-changing decisions have been hidden from view, made by America's charismatic, complex and dynamic first ladies. The series will peel back the curtain on the personal and political lives of our most enigmatic heroes. The first season will center around Eleanor Roosevelt, Betty Ford and Michelle Obama.
Davis currently stars in ABC's How to Get Away with Murder, which airs its sixth and final season this fall.