The Matrix 4: Laurence Fishburne Won't Be Back as Morpheus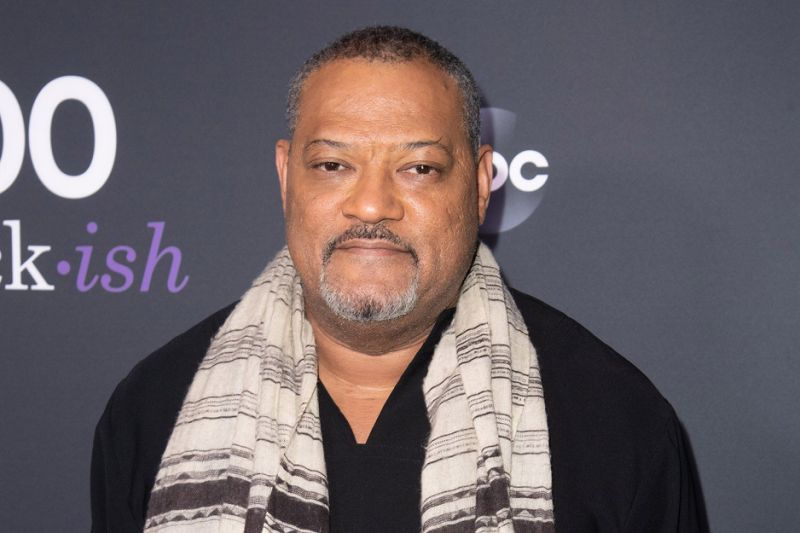 Laurence Fishburne has confirmed that he won't be reprising his iconic role as Morpheus. The 59-year-old actor revealed that he "has not been invited" to return.
According to The Wrap, Fishburne told New York Magazine that he was never approached about joining the upcoming Lana Wachowski's sequel. "I have not been invited. Maybe that will make me write another play. I wish them well. I hope it's great," Fishburne commented. "It is probably the role that I'll be best remembered for, which is great; it's not the only thing I'll be remembered for, which is better," He concluded.
As a reminder, Fishburne first portrayed Morpheus, the captain of the Nebuchadnezzar, in the original 1999 film alongside Keanu Reeves as Neo and Carrie-Anne Moss as Trinity. The two are set to return for The Matrix 4 (working title) with Jada Pinkett-Smith.
Joining the movie, which details are currently under wraps, are also Neil Patrick Harris, Jonathan Groff, Yahya Abdul-Mateen II, Priyanka Chopra Jonas, and Jessica Henwick.
"Hitman's Wife's Bodyguard": Samuel L. Jackson, Salma Hayek & Ryan Reynolds Are Teaming Up Once Again
The first teaser trailer for The Hitman's Wife's Bodyguard, a sequel to the 2017 action-comedy The Hitman's Bodyguard, has dropped.
Set four years after the events in the original film, bodyguard Michael Bryce (Ryan Reynolds) once again gets involved with assassin Darius Kincaid (Samuel L. Jackson). However, this time, he is forced into action by Darius's even more volatile wife, the infamous international con artist Sonia Kincaid (Salma Hayek). As Bryce is driven over the edge by his two most dangerous protectees, the trio gets in over their heads in a global plot and soon finds that they are all that stands between Europe and a vengeful and powerful madman (Antonio Banderas). Joining the sequel are also Morgan Freeman, Richard E. Grant, and Frank Grillo.
The Hitman's Wife's Bodyguard will land in theaters on June 16, 2021.
Watch the first look at the upcoming action comedy below.
Bria Danielle Singleton Talks Playing The Younger Version of Octavia Spencer's Character in 'Thunder Force'
Bria Danielle Singleton had secured a role in Netflix's new superhero comedy Thunder Force, starring Oscar-winning actress Octavia Spencer and Emmy winner Melissa McCarthy.
The 15-year-old California native is playing the younger version of Spencer's character, Emily – a quiet girl who prefers to keep it to herself. Tween Emily lives with her grandmother and does not have any friends. That is until she meets Lydia, and they form a strong friendship. The two best friends lose contact with each other but later reunite when in their 40's after Emily devises a treatment that gives both powers to protect their city.
Watch our interview with Bria below and stream Thunder Force on Netflix starting Friday, April 9.
'The Suicide Squad' Unleashes First Official Trailer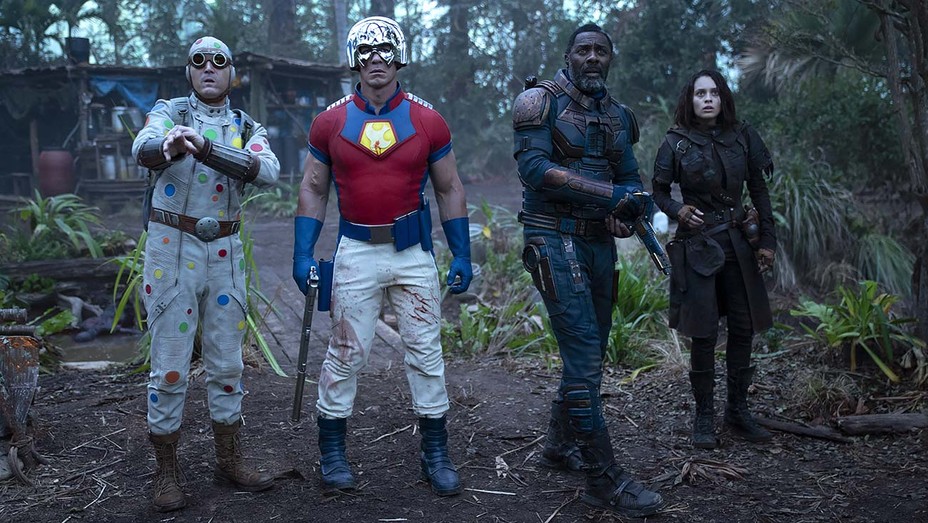 James Gunn's R-rated superhero mayhem includes a few cast members from David Ayers' 2016 Suicide Squad.
The highly anticipated Suicide Squad relaunch is fast approaching!
Directed by James Gunn (Guardians of the Galaxy), the stand alone sequel's premise is somewhat similar to the original. Supervillains Harley Quinn (Margot Robbie), Bloodsport (Idris Elba), Peacemaker (John Cena) and a group of convicted criminals at Belle Reve prison join the Task Force X. The 'bad guys' are on a mission to destroy a Nazi-era prison, a place where human experiments were conducted, in exchange for a shorter prison sentence.
The massive cast includes a number of series newcomers, namely Sylvester Stallone (King Shark), Michael Rooker (Savant), Flula Borg (Javelin), David Dastmalchian (Polka-Dot Man), Daniela Melchior (Ratcatcher2), Mayling Ng (Mongal), Sean Gunn (Weasel), Pete Davidson (Blackguard), Storm Reid (Tyla), Peter Capaldi (The Tinkerer) among others.
The Suicide Squad is set to be released in theaters and on HBO Max on Aug. 6.