'The Old Guard' Trailer: Kiki Layne and Chiwetel Ejiofor Star in Netflix's Upcoming Action Flick
The streaming giant premiered the new poster for its upcoming action-packed film The Old Guard with Charlize Theron, Kiki Layne, Marwan Kenzari, Luca Marinelli, Harry Melling, Van Veronica Ngo, Matthias Schoenaerts and Chiwetel Ejiofor.
Based on the comic book of the same name from Greg Rucka and Leandro Fernandez, The Old Guard tells the story of a group of centuries-old immortals with a supernatural ability to heal. They are forced to hide their identities to save the world. The order of things gets disrupted when they discover that another immortal has "awakened".
If Beale Street Could Talk star plays Nile Freeman, the new immortal and a U.S. Marine, recruited by Andy (Theron), the leader of the covert group of tight-knit mercenaries. Nile discovers her supernatural powers after being killed on a mission in the Middle East.
Ejiofor plays Copley, a CIA operative and historian who has figured out the identities of the secret group.
The superhero film is directed by Love and Basketball's Gina Prince-Bythewood and is set to premiere on Friday, July 10.
Watch the official trailer below.
"It's So Much Bigger Than Me": KJ Smith Talks Her Journey On and Off Screen
In an exclusive conversation with Hollywood Melanin, actress KJ Smith talked about the force behind her dedication to the art of acting, producing, and creating a bridge for other success stories to form. As a multifaceted woman of color, Smith plans to hold an unforgettable legacy.
Hollywood began to take notice of Smith after her breakthrough role in OWN's drama series Queen Sugar, created by award-winning director Ava Duvernay and Oprah Winfrey. "Queen Sugar was the role that started me on the trajectory of really believing in myself," the Florida native shared.
Before that life-changing moment, Smith honed her skills by often collaborating with friends and acting in their projects. "I started off doing a lot of free work, web series, and comedy skits for friends." She was a "background artist" for years before booking her role on Queen Sugar.
Getting that first big gig did not just elevate Smith as a working actor but also gave her the internal push she needed at the time. "It did more for me mentally," she shared, "Mentally, it reminded me to keep pushing, keep going, and that's really what this industry is about."
The never-ending process of motivating herself, overcoming doubt and fear of not using her gift had brought Smith into a new role as a producer. Her first feature film, The Available Wife, which she produced and starred in, was launched last year and nominated for Best Narrative Feature at the American Black Film Festival (ABFF).
In 2019 Smith landed one of the lead roles in Tyler Perry's Sistas, a drama-comedy series that portrays life unraveling between four Black women living in Atlanta. Smith, Mignon Von, Ebony Obsidian, and Novi Brown play the main characters. The women face many complexities of thriving in their careers while managing romance.
The show, which BET has renewed for a fourth season, has been a great success. Sistas season two premiere was reported the "most socially viewed cable program," generating over 1.8 million views on Facebook and Twitter. Smith's character, Andi Barnes, is a high-powered attorney.
"I feel like [ Andi] represents a lot of Black women in America and all over the world honestly," the actress said. "Right now, Black women are the most educated demographic in the country. Andi, she has it all: an education, a job, and in her mind, she has the perfect partner."
…It's so much bigger than me. When I made it about myself, I was unsuccessful
Personal on-screen success is not all Smith strives for. Pouring into others and working for the good of the collective community is the ultimate goal. "What I'm learning, especially through my mentees, people from my hometown, and my younger relatives, is that it's so much bigger than me. When I made it about myself, I was unsuccessful," she told HM. Smith wants to continue to hold the light for other people to achieve success.
Through her personal and professional journey, Smith stays focused on the bigger picture – it's about helping others and being the example of what is possible. Part of her legacy is making the world a better place and focusing on unsheltered and fostered youth. "I want to do what women who I admire and aspired me, did for me. Which is to encourage me to keep going and be the best that I can be."
As Sistas continues its run, Smith continues to book more roles. Last year, she starred in Netflix's suspense thriller, Fatal Affair, with Nia Long and Omar Epps. She also made an appearance in Kenya Barris' comedy series #blackAF. In addition, according to a recent announcement, Smith will join the Power prequel series Power Book III: Raising Kanan in a major recurring role.
---
Betti Halsell, senior writer at HM
Tati Gabrielle Stars as The Main Antagonist In 'Uncharted' Live-Action Movie
Sony has released the trailer for Uncharted live-action movie, and the emergence of Tati Gabrielle (YOU, Chilling Adventures of Sabrina) in it has created a wave of excitement on social media.
Inspired by the best-selling PlayStation video game franchise, Uncharted introduces audiences to the young street-smart Nathan Drake (Tom Holland) and showcases his first treasure hunting adventure with wisecracking partner Victor "Sully" Sullivan (Mark Wahlberg). In the action-adventure epic, the two go in the dangerous pursuit of "the greatest treasure never found" while tracking clues that may lead to Nathan's long-lost brother.
Gabrielle stars as the movie's female lead, the antagonist named Braddock. Unfortunately, not much is known about her character at this time, except that we can not wait to get a closer introduction.
Shortly after the trailer dropped, Twitter users shared their excitement for the reveal. @azalben wrote, "Very excited for the Tati Gabrielle movie."
@JarettSays wrote, "Tati Gabrielle is in the #Uncharted movie?!? I LOVE THIS FOR HER!"
Another one tweeted, "[Tom Holland] playing a protagonist and [Tati Gabrielle] playing [an] antagonist in [Uncharted]… at least the casting director did something right!"
Uncharted will play exclusively in movie theaters on February 18. Watch the full trailer below.
'Family Reunion' Renewed For 3rd and Final Season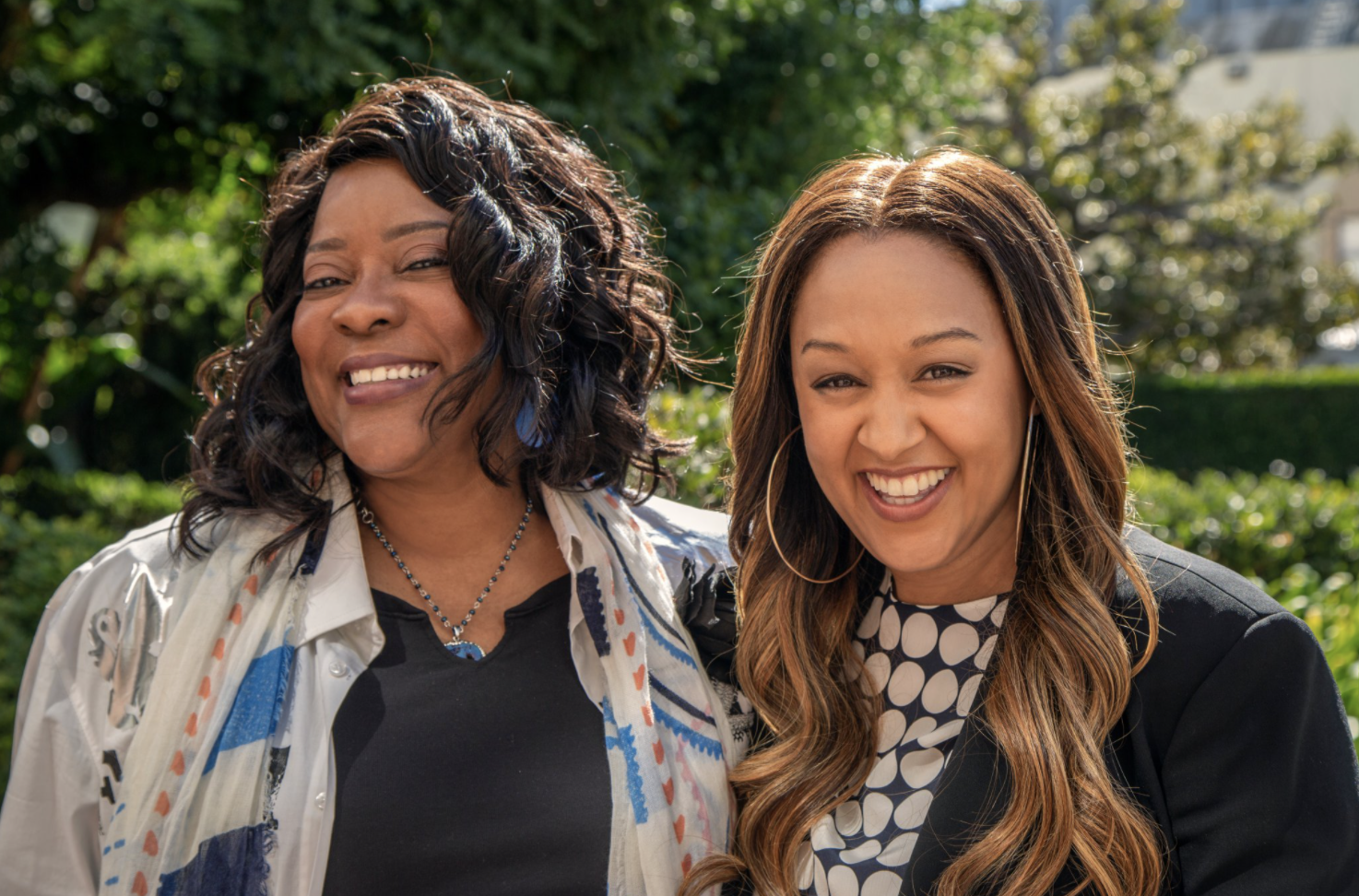 Netflix has renewed the two-time NAACP Image Award-winning family comedy series 'Family Reunion' for a third final season.
The show follows the McKellans who move from Seattle to Georgia to be closer to their grandparents. The family of six, however, struggles to make a smooth transition from the big city to small-town life in the South.
The sitcom stars Loretta Devine, Tia Mowry-Hardrict (Sister Sister), Anthony Alabi, Talia Jackson, Isaiah Russell-Bailey, Cameron J. Wright, Jordyn Raya James, and Richard Roundtree.
"I am so excited that Family Reunion will be returning for a third season," series creator Meg DeLoatch told Deadline. "I will always be grateful to Netflix for giving me the opportunity to finally tell my story and the platform to share the beautiful, loving, and joyous McKellan family with the world."
The final season will have 10 episodes.