Vanessa Estelle Williams Talks Reprising Her Role in 'Candyman' Reboot
The horror tale has made its comeback nearly 30 years after it originally premiered. Helmed by a talented Black woman director Nia DaCosta, the new Candyman (now available on Blu-Ray, digital, and DVD) continues to explore the deep connections between the past and the present.
Based on a short story by Clive Barker, the original 1992 film centered around the tragic story of a Black man named Daniel Robitaille (played by Tony Todd), who was brutally murdered in the 1800s by a white mob. Then, his vengeful spirit returns to the world of the living and carries out gruesome killings.
The slasher film's sequels Candyman: Farewell to the Flesh (1995) and Candyman: Day of the Dead (1999) were loosely connected to the first movie. The 2021 reboot, however, is pulling directly from it. Writers Jordan Peele, Win Rosenfeld, and DaCosta are not just continuing the 1992 storyline, they also brought back a key character.
Hollywood Melanin had the pleasure of chatting with Vanessa Estelle Williams, who had reprised her role of Anne-Marie McCoy, a resident of Cabrini Green and the protective mother of Anthony, who, as an infant, was kidnapped and nearly killed by Tony Todd's sinister ghost.
The 2021 Candyman transports us into the present, gentrified Cabrini Green. Here, the now-adult Anthony (played by Yahya Abdul Mateen II), who is an artist, begins to explore the macabre history of Candyman, not knowing it would bring terror and chaos into his life and the lives of those around him.
Candyman (2021) is now available on Blu-ray, DVD, and Digital. Check out our full interview with Vanessa Williams above!
'Black Panther: Wakanda Forever' Honors The Late Chadwick Boseman (Video)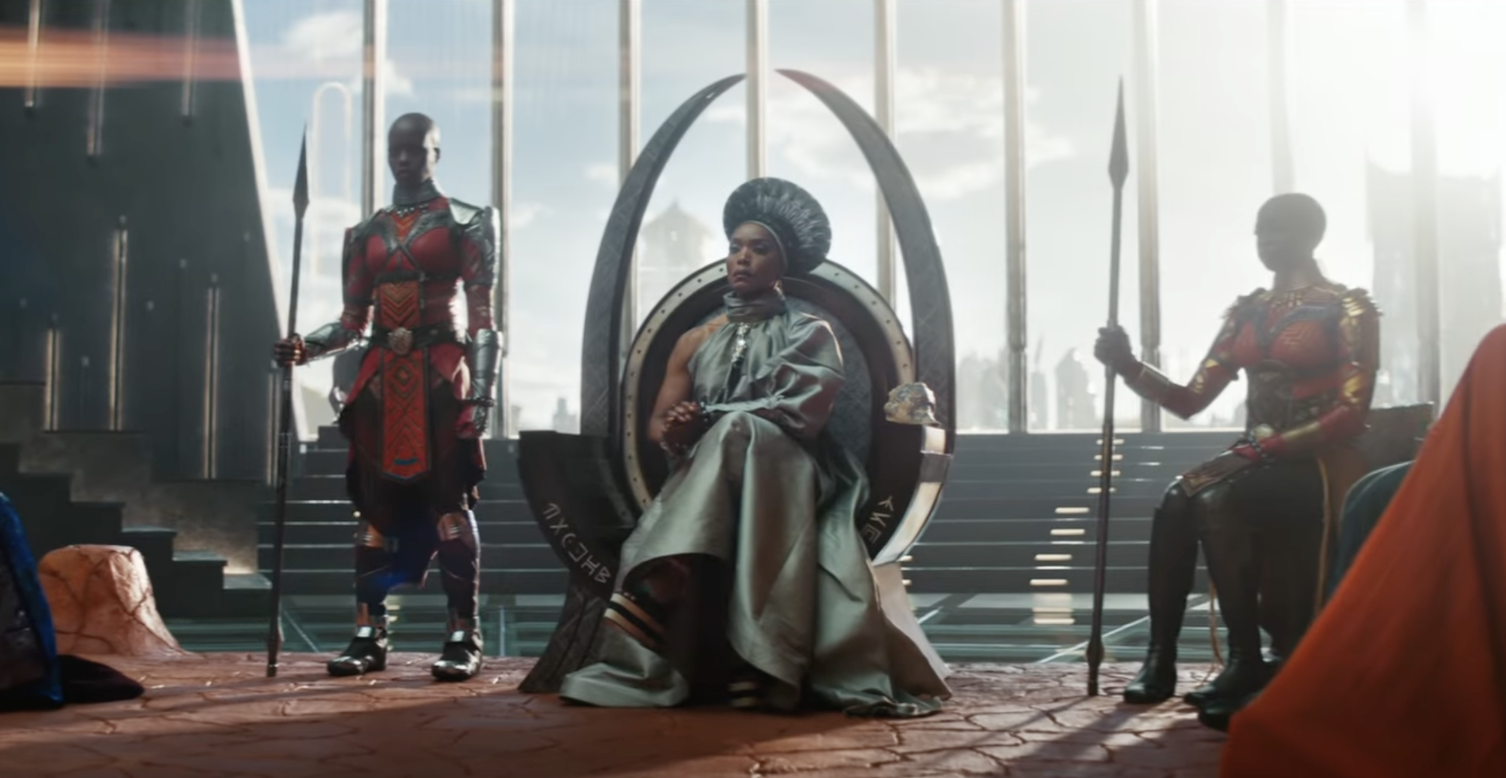 Marvel has finally released the official trailer for the highly anticipated sequel of Black Panther. The 2-minute video features new and returning characters and unveils a special tribute to Chadwick Boseman's T'Challa.
The movie is scheduled to hit theaters on November 11.
Watch the trailer above.
'Beast': Idris Elba is Battling a Vicious Lion in Upcoming Action Thriller
Idris Elba is stepping into the lion's den in this newly released action-packed trailer.
Directed by Baltasar Kormákur, Beast follows Dr. Nate Samuels (Elba), a widowed husband and a father of two daughters (Iyana Halley and Leah Jeffries), whom he brings with him to South Africa to visit a friend (Sharlto Copley). However, the family trip takes a wrong turn when they face a deadly lion.
Watch Elba fight the beast to save his family in theaters on August 19. In the meantime, check out the trailer above.
'Honk for Jesus. Save Your Soul': Sterling K. Brown and Regina Hall Rebuild Southern Baptist Megachurch After Scandal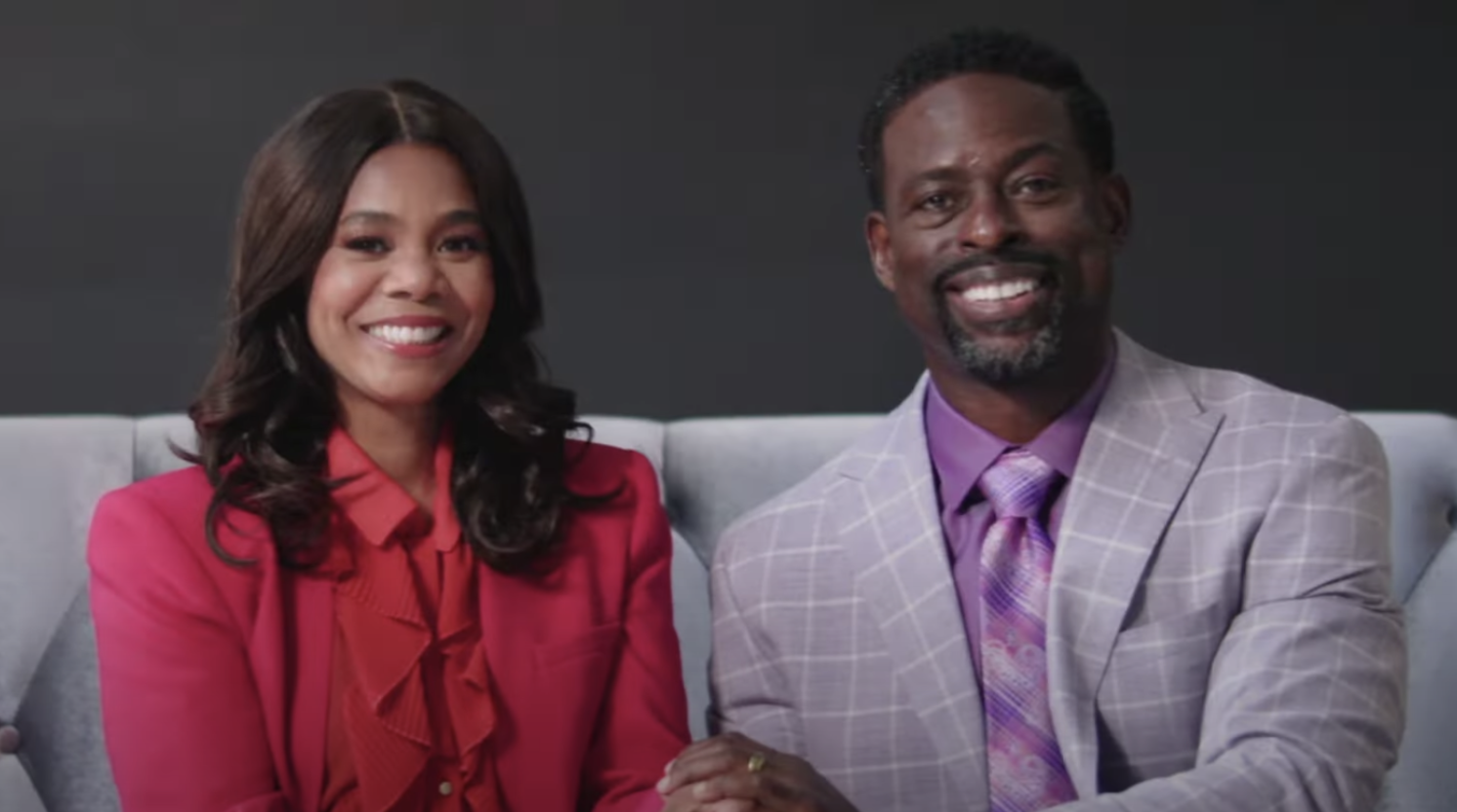 Regina Hall and Sterling K. Brown star in the upcoming mockumentary Honk for Jesus, Save Your Soul.
Written and directed by Adamma Ebo and executive produced by Jordan Peele, the comedy gives a satirical glimpse into the Southern Baptist community. Pastor Lee-Curtis Childs (Brown) tries to recover and rebuild his congregration after a scandal forced the church to close temporarily. Meanwhile, his wife, Trinitie Childs (Hall), is fighting to reclaim her throne as the church's first lady.
The cast includes Nicole Beharie, Conphidance, Austin Crute, Devere Rogers, Robert Yatta, and Greta Glenn.
The comedy initially premiered at the 2022 Sundance Film Festival earlier this year and is set to be released in theaters and on Peacock on September 2. Watch the trailer above.