'Dinner Party': Imani Hakim On Co-Producing and Starring in New Thought-Provoking Drama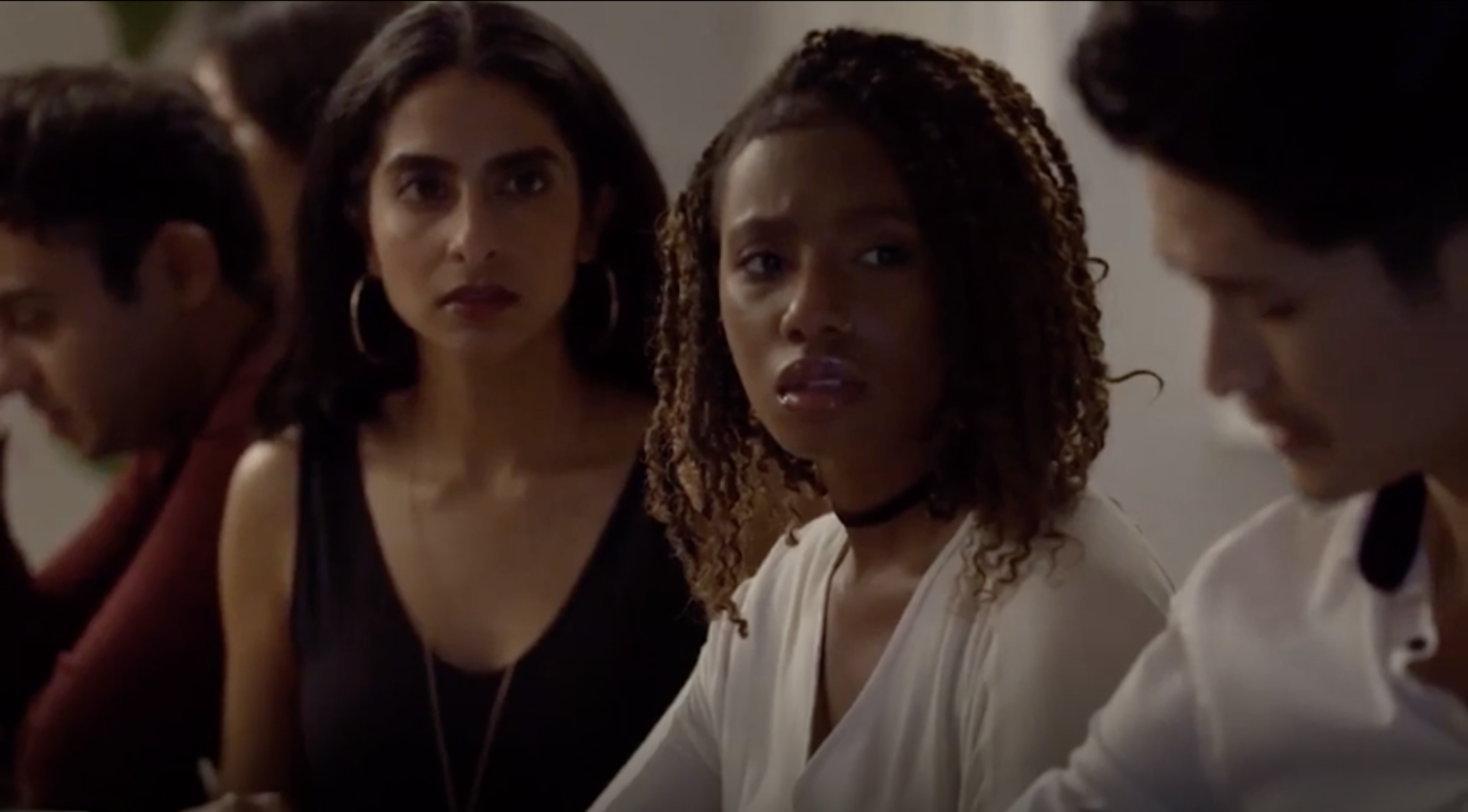 Best known for starring in 00's classic 'Everybody Hates Chris' and most recently Apple TV+'s 'Mythic Quest', Imani Hakim had taken on a new role as a producer (while continuing to act) in her latest feature film 'Dinner Party'.
The project is a collaboration between the 28-year-old Cleveland native and her partner Chris Lee. It centers around a group of childhood friends who get together for a reunion dinner accompanied by their significant others. Hakim plays Izzie, whose boyfriend Cal (played by Lee) is one of the seven reunited friends.
The dinner takes place while a verdict is incoming on a controversial sexual assault court case that has captured the nation's attention. But, as the evening progresses, alcohol flows, and conversations occur, the group soon realizes that- they have changed just as much as the social climate around them has.
Shot in Los Angeles in just four days, 'Dinner Party' is a powerful visual conversation starter. The film is currently making festival rounds.
HM: First of all, how did you get involved in this project?
IH: My partner Chris came up with this concept of this film, and next thing you know he started writing it. I read the script, and I fell in love. The subject matter was something I felt very passionate about, so I wanted to be a part of it. So, you know, I joined on as an actress and a co-producer.
HM: And how was that experience like?
IH: Chris and I did short films together, and this is my first feature film producing. I learned so much about being behind the camera while balancing being in front of the camera. I wouldn't have it any other way. From the inception of the idea all the way to the end. Casting, table reads, finding locations, finances, answering questions that actors have. Also, from the creative standpoint, it's something that I never got to exercise before. It was a challenge.
HM: I felt that Dinner Party is one long uncomfortable conversation that had to be had. In a nutshell, tell us what the movie is about?
IH: The 'Dinner Party' is about a group of friends who are getting together after ten years of not seeing each other. The basic premise is – "if you met your friends today, would you still f*ck with them?" Over the course of this dinner, they realize they had changed as much as their social climate has changed. So things are coming to hay during the course of this dinner party. It's like a slow burner – so much underlying tension – from microaggression to sexual assault. We get to really watch this group of millennials navigate this very difficult conversation. The challenging part that these friends are facing is to communicate that they are new versions of themselves.
HM: How does your character Izzie play into this whole story?
Izzie is bearing witness to the dynamic. She's like the fly on the wall witnessing the fallout. She is important because she is the only Black person in the room and has this intuitive spirit. There is a lot happening under the surface, and she has to figure out what's going on.
HM: The conversations in this diverse group during the dinner party are around racism, classism, sexism, sexual assault. All very relevant topics in our world today. Was the goal to create a visual debate and highlight different opinions and points of view?
IH: Ultimately yes. We are covering many taboo subjects and there is no way you can watch this film and not want to check in with yourself or check in with people around you. This film for us is a conversational starter. We love the fact that this makes people uncomfortable and we also love the fact that it inspires people to reach out to their family members or their friends about [things] they swept under the rug. So if we can do that, we're doing our job.
Taraji P. Henson Is Miss Hannigan In NBC's Upcoming Musical Event 'Annie Live!'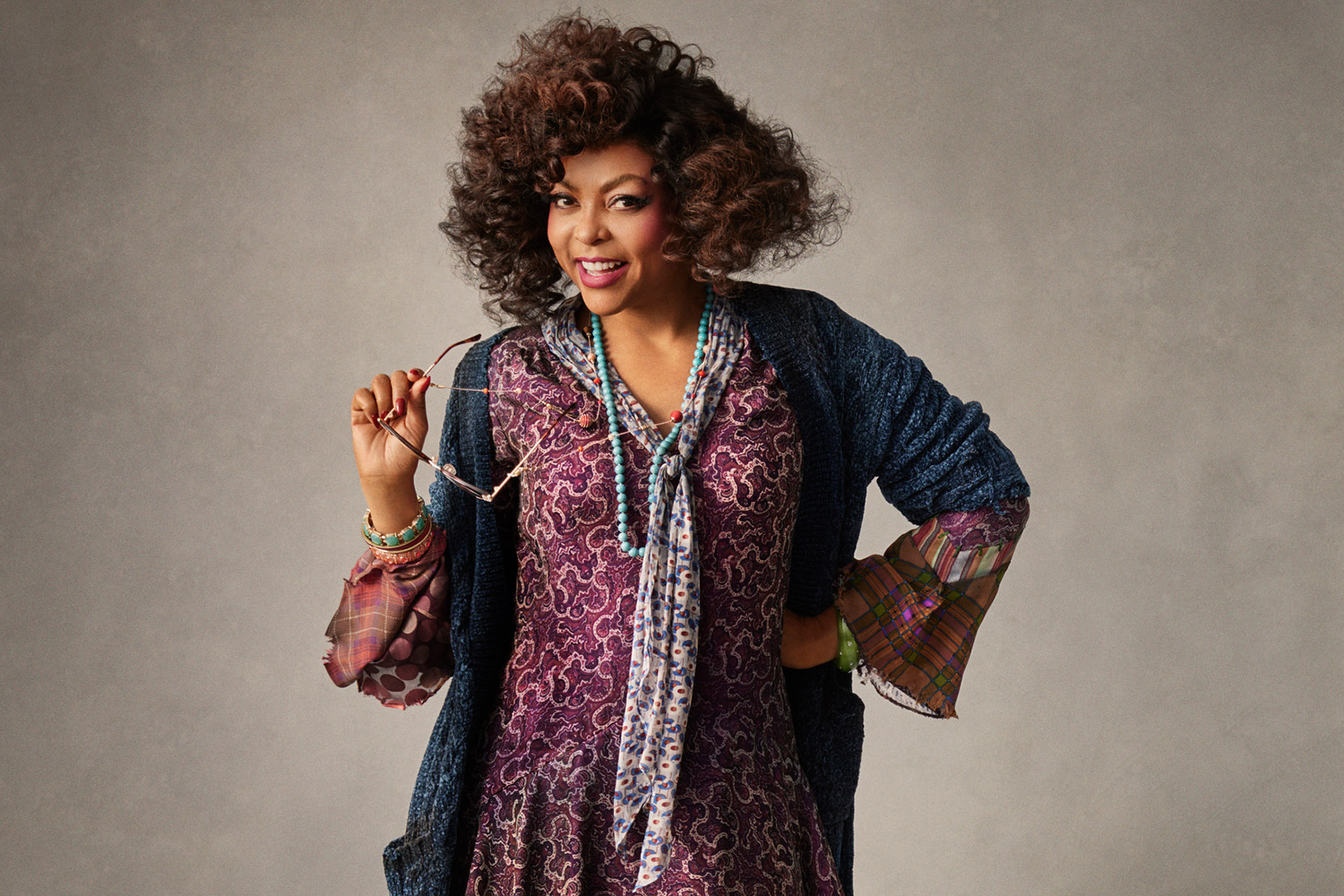 Award-winning actress Taraji P Henson takes on the iconic role of Miss Hannigan in Annie Live!, a television adaptation of a beloved Broadway classic.
Henson will star as the main antagonist and head of the orphanage where Annie lives. The iconic villain in the original 1982 film was played by Carol Burnett, whom the Empire actress she admires.
Henson will perform alongside Celina Smith, who portrays the show's titular character Annie, Harry Connick Jr. (Daddy Warbucks), Nicole Scherzinger (Grace Farrell), Megan Hilty (Lily St. Regis), and six-time Emmy-nominated actor Tituss Burgess (Rooster Hannigan).
Annie first premiered on Broadway in 1977. The show is based on the comic strip Little Orphan Annie and follows a young girl who lives in an orphanage and dreams of finding her family. A rich man named Oliver "Daddy" Warbucks decides to let an orphan live at his home to promote his image. He chooses Annie. While the young girl gets accustomed to living in Warbucks' mansion, she still longs to meet her parents.
The classic musical live event will air live on Thursday, Dec. 2, at 8/7c, exclusively on NBC.
Naturi Naughton On How Past Experiences With 3LW Helped Shape Her Character on 'Queens'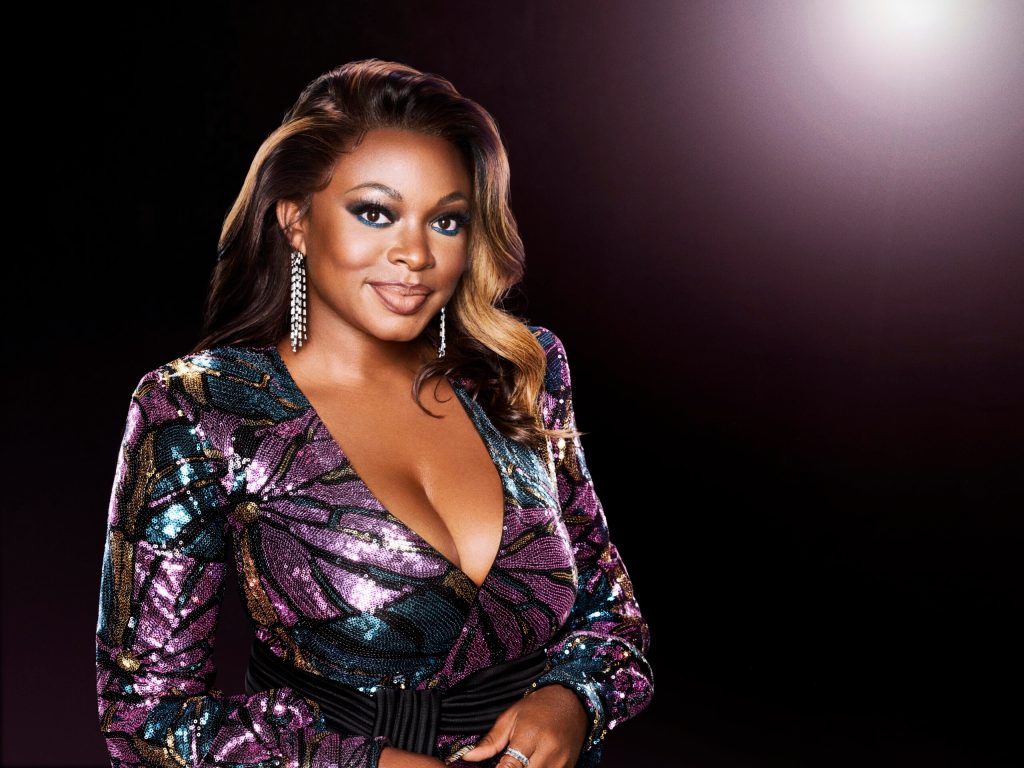 In Queens, the audience gets a first-hand look at the dynasty built by the hip-hop quartet of women. Viewers meet them on the verge of claiming their place at the top of the music game for the second time.
The official ABC synopsis reads, "Queens follows a fractured girl group living in the shadows of their once prominent hip-hop dynasty. After their popularity skyrocketed with the success of their chart-topping single, "Nasty Girl," they were once regarded as one of the greatest girl groups of their generation. Despite critical and commercial success, the group was plagued by internal conflict and jealousy. Estranged and out of touch, the four women, now in their 40s, reunite for a chance to recapture their fame and regain the swagger they had in the '90s when they were legends in the hip-hop world."
Leading the group is Brandy (Moesha), who plays Naomi, aka Xplicit Lyrics. Eve (Barbershop 2) adds a sense of reality to the portrayed hip-hop group. The rapper and actress stars as Brianna, who channels Professor Sex when she is performing her lyrics. As the "Satisfied" rapper returns to the screen, she does so with a new company – multiple sources have celebrated her first pregnancy. 
Carrying the group's flair is Nadine Velazquez (My Name is Earl), who embodies her role as Valeria. She calls herself Butter Pecan while on stage. Rounding up the hip-hop girl gang is Naturi Naughton (Power), who makes sure her character Jill is known as the 'Da Thrill.'
Naughton is no stranger to girl groups. At age 15, the singer turned actor joined 3LW. The '3 little women' are best known for their hit singles No More (Baby I'ma Do Right) and Playas Gon' Play.  Naughton was reportedly forced out of the group in 2002.
Today, the Queens star is in a much better place mentally and professionally. Naughton shared with us during our 1:1 interview that some of the painful experiences from her teenage years helped shape her character on the show. "Some of the pain that I went through being in a girl group, being in the business when people were dictating how I should dress, how I should talk, how I should act, how I should look. I actually can connect to that experience, so I use that." Watch our full interview above.
Queens series premiere aired on Tuesday, October 19. The remaining episodes are set to drop weekly. 
Bites of promo were served to the public back in May, shining a light on the "heyday" of the girl group, set in the 90s. The trailer was released in September, giving the audience a full view of the group in the present day. The series is produced by ABC Signature, and the pilot episode is written by Zahir McGhee and directed by Tim Story.
---
Betti Halsell, senior writer – Hollywood Melanin
Leonard Robinson Talks The Final Season of 'Insecure'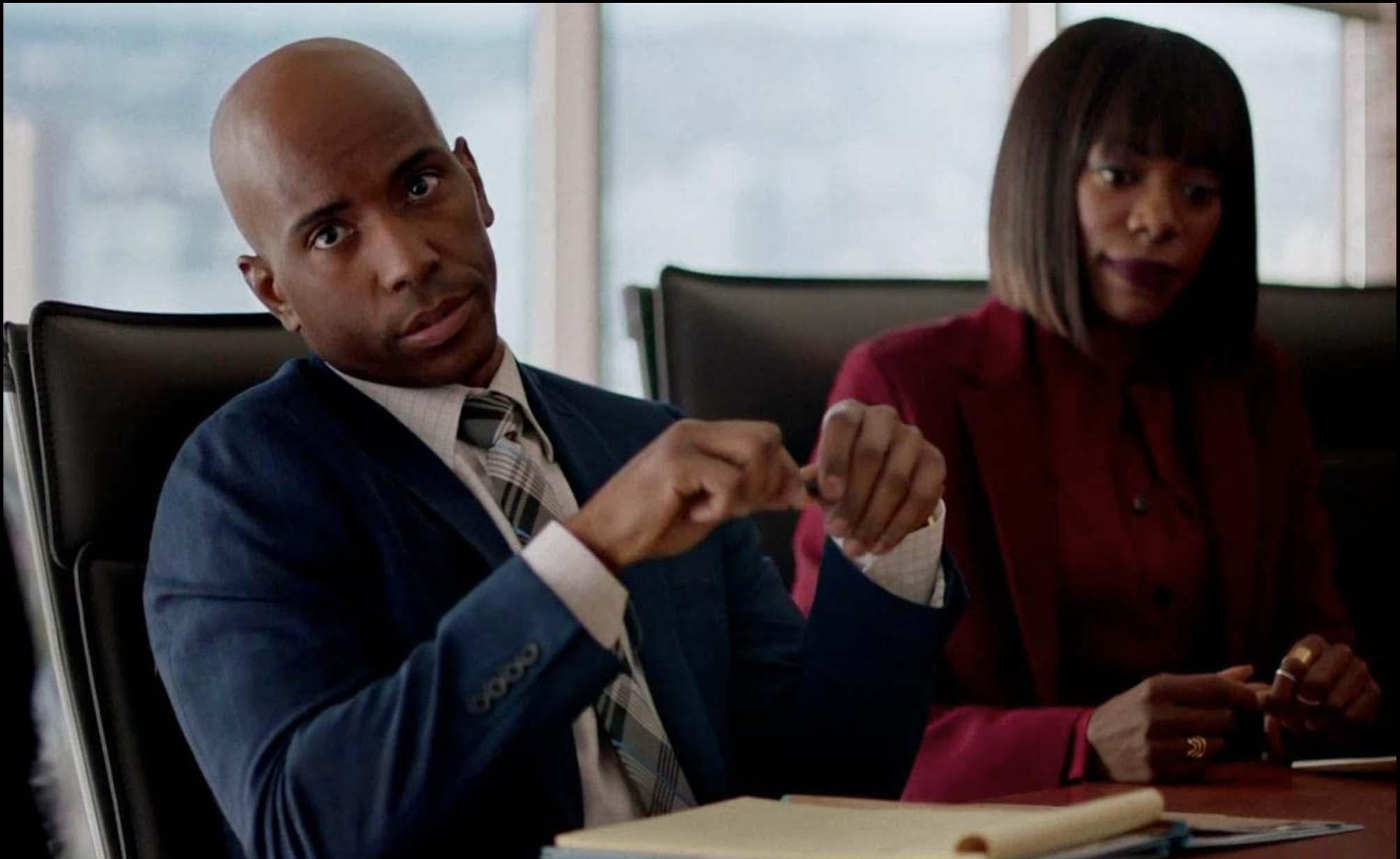 We hate to see 'Insecure' go, but we love to watch it leave with a bang! The fan-favorite HBO series is making its final round. Season 5 promises to be nothing short of amazing, at least that's what Leonard Robinson, who portrays Taurean, Molly's lawyer colleague on the show, wants everyone to know.
Robinson joined the critically acclaimed series in its third season. Seeing the series approach its conclusion is bittersweet, but, as they say, all good things must come to an end.
Catch the new episodes of Insecure's final season on HBO and HBO Max.
---
HM: How did you become a part of the Insecure family? Was it something you were chasing, or did it just come to you?
LR: A little bit of both actually, I was aware of Issa's web series, and then when I saw there was going to be a show, I had an instinct that this could be something really good. A month later, longer than a month, an audition came in, and I made it a priority. I did not get the role I auditioned for – I originally auditioned for Lawrence. Then, after the pilot, I auditioned for Chad, and then for another season auditioned for Quentin, who became Daniel, and also for Nathan. The thing about Taurean, the role that I got, was that there was no audition at that point. My belief is what is for you is for you, so you don't have to really do too much other than just show up and then enjoy what's yours.
HM: Your character Taurean on the show is kind of stand-offish, straightforward, very career-oriented. How easy or hard is it for you to play him?
LR: When I got the role, there was not much I could go off of. It was the briefest description – 'lawyer at a law firm Molly works at.' The funny thing is some of my friends said, 'yes, it's you.' I gave a little push back; I said, "Oh come on, I'm definitely acting." They said, "no, that's you." So I guess it's not that hard to play him.
HM: There are fans of the show who theorize about how Molly and Taurean are a great match. It feels like once they get to know each other better, they could have a great connection. What can you say about that? Without giving out too much, do you agree with this theory?
LR: I guess you gotta ask yourself what kind of person does Molly really need. Does she need somebody who is similar to her in a lot of ways? With a lot of relationships – what makes it successful is the blend of finding somebody who pushes you, understands you, and doesn't judge you. Someone who appreciates you for you. At the same time, somebody who's nothing like you sometimes works. But everybody has something different. I guess we'll just have to wait and see what happens.
HM: We often talk about shows that end too early. And in this case, it feels like 'Insecure' might be ending at its prime. What are your thoughts on it concluding now? Do you think that it could've run longer?
LR: Yeah, there's a 'leave when you're on top' theory, and there's also the 'let's complete the story' mentality. I think for Issa Rae, who had a vision of where these characters would go, she completed that vision. The great thing about it is that it will stand as this piece that was so impactful to a lot of people – not just as a source of entertainment, but [something] important to the culture. She did it in her timeframe and the way she wanted to do it. I think that's great.
HM: What did you like the most about working with Issa Rae and the rest of the 'Insecure' team?
LR: If I had to pick one thing it's just knowing that I'm on a show that did so much to uplift the culture and celebrate Black people. In the entertainment business, so many people's careers started on 'Insecure,' then furthered beyond 'Insecure,' and I think it's just a wonderful thing.