Will Smith Faces His De-Aged Self in Ang Lee's New 'Gemini Man' Trailer (Video)
Paramount Pictures just dropped the first trailer of the futuristic sci-fi drama titled Gemini Man.
In the clip, an elite assassin Henry Brogin (Will Smith) is hired to eliminate a man. Things get interesting when he learns that his target is a younger version of him who can predict his every single move.
"I'm 50-years-old now, and the irony of becoming 23-year-old Junior in this film is that 23-year-old me wouldn't have been ready for this experience or to take on this role," Smith stated."Our hope is that this story provides something for everyone — never before seen cinematic wizardry, nuanced, relatable characters, and next-level action."
Ang Lee, the Oscar-winning filmmaker behind Life of Pi and Brokeback Mountain, is directing.
"This story is not one that could have been told with cinema as we know it. However, thanks to incredible new digital technology, not only can we finally see both younger and older Will Smith embodied together on screen, but we can also experience the story in a deeply immersive way," Lee said in a statement. "It is my great fortune to be able to experiment and test the limits of what new digital cinema has to offer us. No less so to be able to work with two Will Smiths – one beautifully sophisticated, the other exuberantly honest.
The cast also includes Clive Owen (King Arthur), Mary Elizabeth Winstead (Fargo), and Benedict Wong (Doctor Strange). 
Gemini Man is set to premiere on October 11. Check out the full trailer below.
'P-Valley': Starz New Original Series Proudly Features the Work of All-Women Directors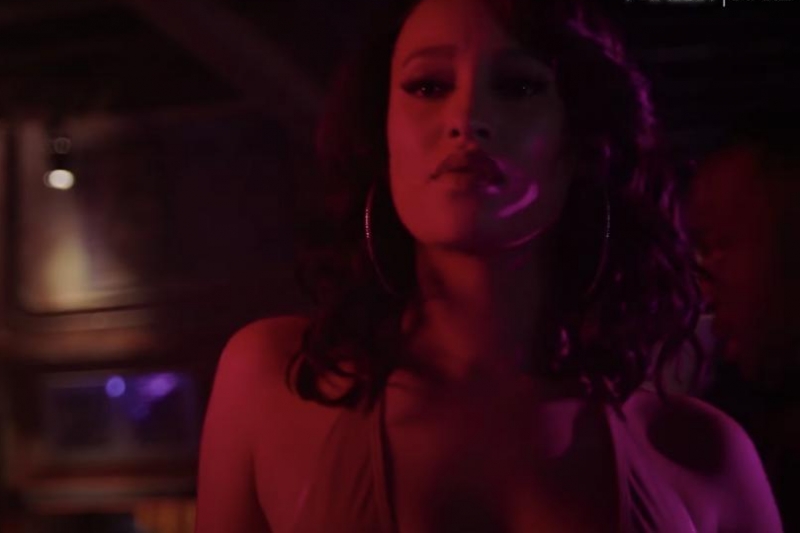 Starz has released the official trailer and key art for its upcoming original drama series P-Valley.
Based on Katori Hall's play Pussy Valley, the hour-long drama tells the story of a small strip club in the South and all the different characters who come through its doors.
The cast of P-Valley includes Brandee Evans (The Bobby Brown Story), Nicco Annan (This is Us), Shannon Thornton (Power), Elarica Johnson (Harry Potter and the Half-Blood Prince), Skyler Joy (Ma), J. Alphonse Nicholson (Just Mercy), Parker Sawyers (Southside With You), Harriett D. Foy (Elementary), Tyler Lepley (The Haves and the Have Nots), and Dan J. Johnson (Underemployed).
According to a statement by Starz, the series features the work of a group of women directors, including award-winning music video director Karena Evans (Drake: Nice for What, SZA: Garden), who directed the premiere episode, Kimberly Peirce (Boys Don't Cry), Millicent Shelton (30 Rock), Tamra Davis (Single Ladies), Geeta V. Patel (Superstore), Tasha Smith (Black Lightning), Sydney Freeland (Grey's Anatomy) and Barbara Brown (Scream Queens).
P-Valley premieres at 9:00 PM ET/PT on Sunday, July 12th. Watch the trailer below.
'Respect': New Trailer Released During This Year's Virtual BET Awards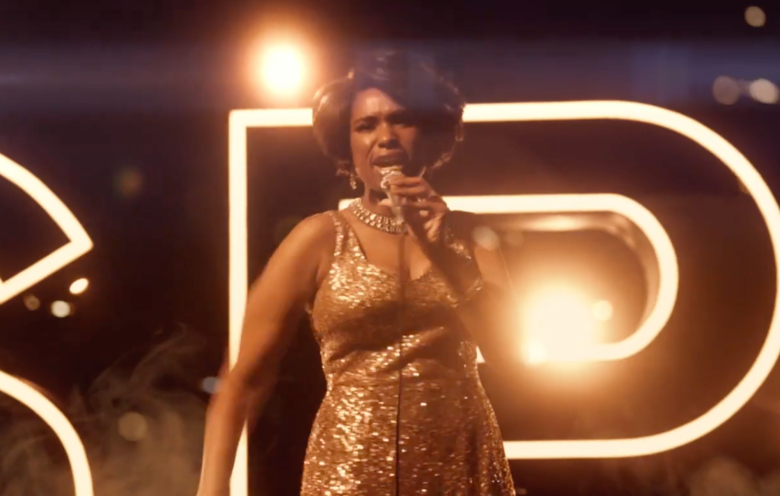 The Liesl Tommy-directed biopic follows Aretha Franklin's life (played by Oscar winner Jennifer Hudson) from singing in her father's church to becoming one of the most legendary musicians of all time.
The cast also includes Forest Whitaker, Marlon Wayans, Audra McDonald, Queen Latifah, Mary J. Blige, Marc Maron, Tate Donovan, Tituss Burgess, and newcomer Sky Dakota Turner.
Watch the newly released trailer below
Comedy Central Picks Up 'Daria' Spin-Off Series 'Jodie' Starring Tracee Ellis Ross
In a recent announcement, it was confirmed that Comedy Central will house Jodie, a Daria spin-off series starring Tracee Ellis Ross.
Ross has signed on to voice the titular character and to also executive produce. The show is penned by the original writer Grace Nkenge Edwards.
Jodie is one of the key characters in Daria, an animated spinoff of Beavis and Butthead, that had a 5-year run on MTV (1997-2002). Originally voiced by Jessica Cydnee Jackson, she represented one of the strongest female voices on Daria that shaped a generation of feminist women.
Per The Hollywood Reporter, the spin-off series "will follow Jodie as she comes into her own and enters the workplace in her first post-college job in tech. Other former students from Daria's Lawndale High will also appear. Jodie will satirize workplace culture, Gen Z struggles, themes of empowerment across gender and racial lines, and explorations of privilege."
The premiere date for Jodie is yet to be revealed. Stay tuned!