'See You Yesterday' Official Trailer Released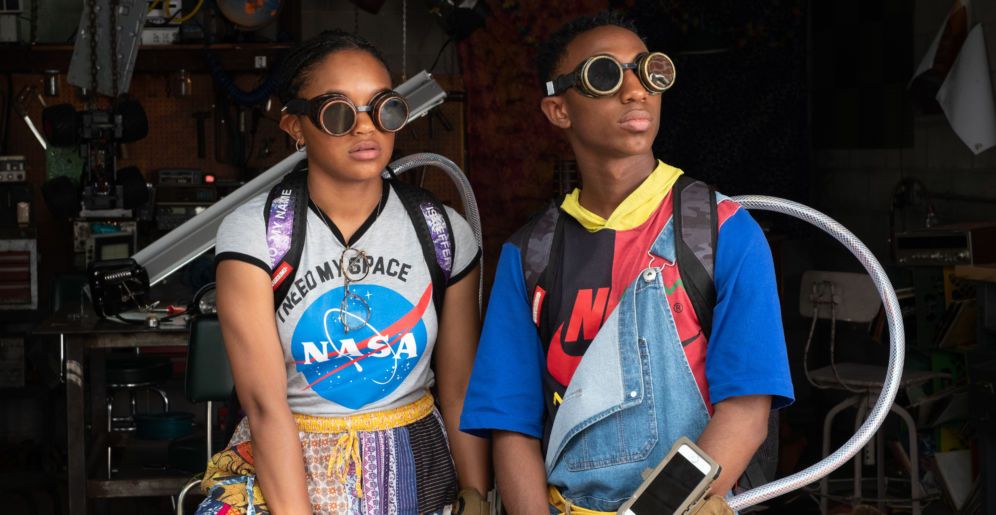 Netflix released the first trailer for the new Spike Lee-produced sci-fi drama See You Yesterday starring Eden Duncan-Smith (Roxanne, Roxanne) and Dante Crichlow. The pic is based on a short film of the same title, which was released back in 2017 and was a finalist at the HBO Short Film Competition at the American Black Film Festival.
Helmed by a first-time director Stefon Bristol, the movie follows two high school science prodigies Claudette "C.J." Walker and Sebastian J. Thomas, who have found a way to travel back in time and save C.J.'s brother, Calvin, from being wrongfully killed by a police officer.
The cast also includes Rapper Brian 'Astro' Bradley (Billy Lynn's Halftime Walk), Johnathan Nieves (Better Call Saul), Marsha Stephanie Blake (Orange is the New Black), Wavvy Jonez (Unsolved: The Murders of Tupac and the Notorious B.I.G.), and Myra Lucretia Taylor (The Big Sick).
See You Yesterday is set to premiere on the streaming service on May 17th. Check out the full trailer below.
Will Smith and Antoine Fuqua Are Pulling 'Emancipation' Production From Georgia Due To Voting Restrictions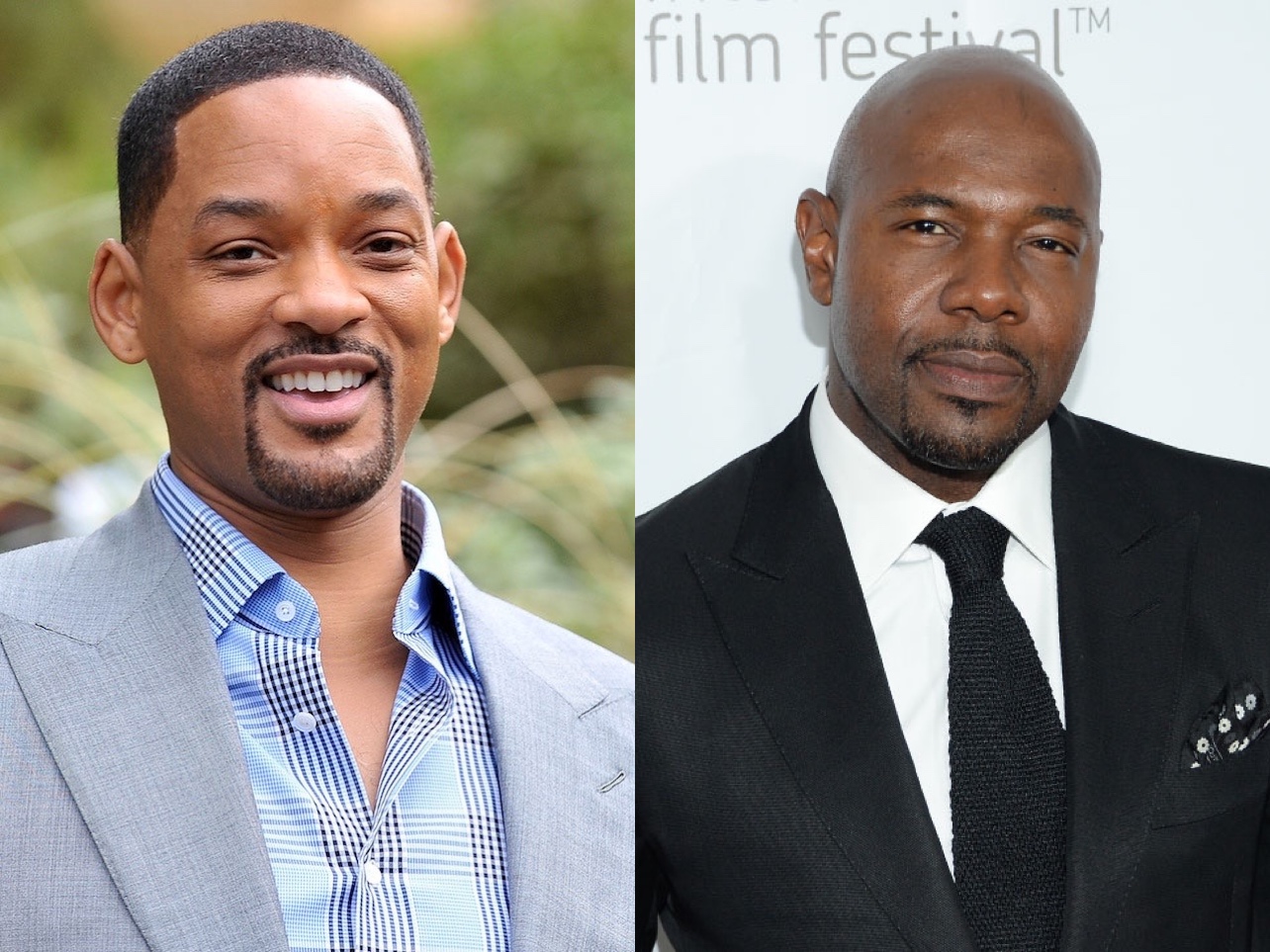 The production of Apple's new drama is being pulled out of Georgia due to its new controversial voting rights law.
Director/producer Antoine Fuqua and actor/producer Will Smith, who the film to Apple Studios for $120 million, have announced – they will no longer be filming in the Peach State. Scheduled to begin production in June, the drama I based on a true story of Smith's character "Whipped Peter," an enslaved person who emancipated himself from a southern plantation and joined the Union Army. Fuqua will direct with the script by William N. Collage.
Smith and Fuqua released an official statement early Monday, which reads:
"At this moment in time, the Nation is coming to terms with its history and is attempting to eliminate vestiges of institutional racism to achieve true racial justice. We cannot in good conscience provide economic support to a government that enacts regressive voting laws that are designed to restrict voter access. The new Georgia voting laws are reminiscent of voting impediments that were passed at the end of Reconstruction to prevent many Americans from voting. Regrettably, we feel compelled to move our film production work from Georgia to another state."
With this decision, Emancipation becomes the first major production to exit Georgia after Governor Brian Kemp signed the controversial bill on March 26, which was deemed racist and undemocratic. The law includes new ID requirements for voters, prohibits the distribution of water at voting sights, and restricts ballot drop boxes, among other provisions. 
At this time, it is unclear where Fuqua and Smith will move their film production work.
Black Reel Awards: 'Judas and the Black Messiah', 'Ma Rainey's Black Bottom', 'One Night In Miami' – The Complete Winners List
Here are the shows, actors and production teams who won at the 21st Annual Black Reel Awards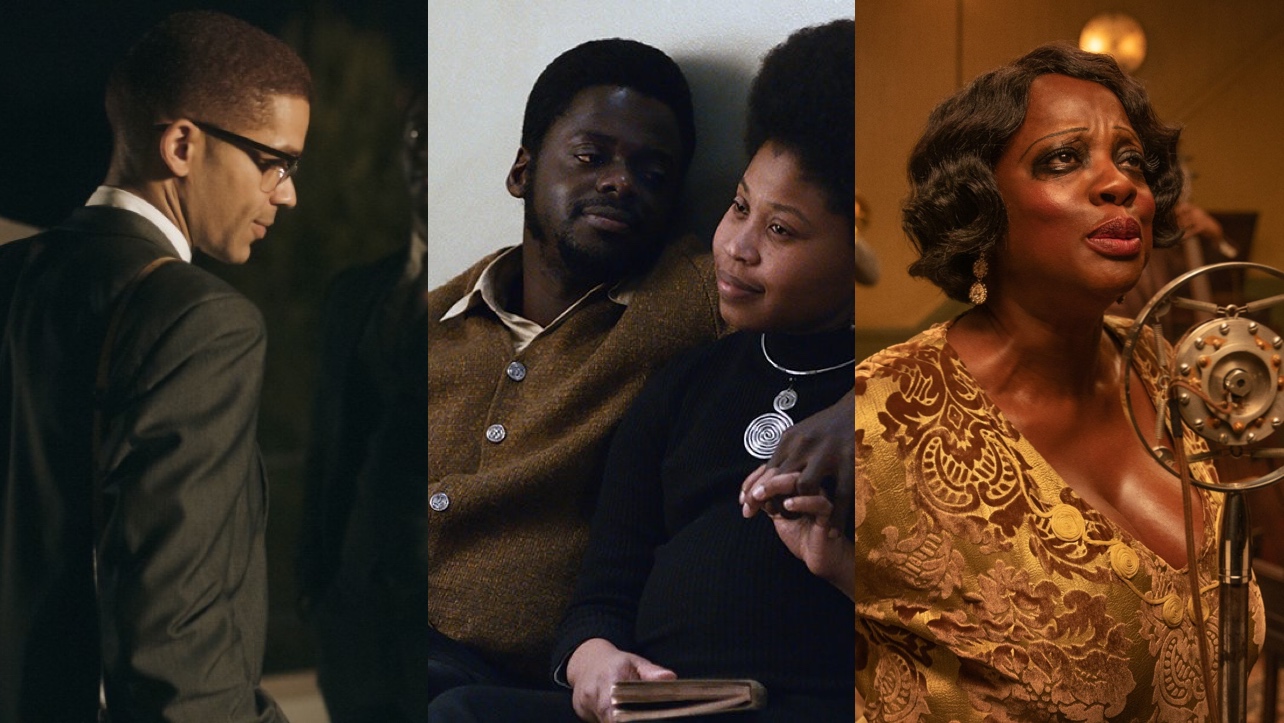 written by Betti Halsell
Judas and the Black Messiah has made a phenomenal stamp at the 21st Annual Black Reel Awards on April 11. The film was awarded for Outstanding film and featured stars Daniel Kaluuya and Dominique Fishback, receiving the title of Outstanding Supporting Actor and Outstanding Supporting Actress. The production team was celebrated as well – Charles King, Ryan Coogler, and Shaka King have become the first all-African American team to win Outstanding Picture, according to the report from Deadline. 
Other projects included Ma Rainey's Black Bottom for the iconic performance from Chadwick Boseman. He is the first posthumous winner in Black Reel Award history. The late actor received the Outstanding Actor award. Additionally, for the same film, Viola Davis took home the Outstanding Actress award for her performance.
One Night in Miami attracted a lot of attention on Sunday as they picked up five awards: for Outstanding Director, Outstanding Emerging Director, Outstanding Ensemble, Outstanding Breakthrough Actor, and Outstanding Song.
Included in the wins was the animated film Soul – the first animated film to win an Outstanding Score. Black Reel Awards founder was quoted by Deadline, "What an unprecedented year it was for Black filmmakers and creatives, and I'm delighted that this year's winners reflected the historic nature of Black Cinema. We are honored to have this year's class of winners join the rich history of those acknowledged in the past as they stand on the shoulders of Black Cinematic giants who paved the way."
The Black Reel Awards (BRAs) was hosted by the Foundation for the Augmentation of African-Americans in Film (FAAAF), recognizing the talent in the Black community and highlighting the cinematic achievements of the African diaspora on an international level.
Awards are given by the total vote of the Foundation's membership. Category winners earn a copy of a statuette, the Black Reel Award. This tradition started in 2000, in Washington D.C, with the FAAAF organization.
See the full list of the 2020 winners shown below:
Outstanding Film Judas and the Black Messiah | Charles D. King, Ryan Cooler, and Shaka King
Outstanding Actor Chadwick Boseman | Ma Rainey's Black Bottom
Outstanding Actress Viola Davis | Ma Rainey's Black Bottom
Outstanding Supporting Actor Daniel Kaluuya | Judas and the Black Messiah
Outstanding Supporting Actress Dominique Fishback | Judas and the Black Messiah
Outstanding Director Regina King | One Night in Miami
Outstanding Screenplay Radha Blank | The 40-Year-Old Version
Outstanding Documentary Time | Garrett Bradley
Outstanding Ensemble One Night in Miami | Kimberly Hardin
Outstanding Foreign-Language Film Night of the Kings | Philippe Lacote (Senegal)
Outstanding Score Soul | Trent Reznor, Atticus Ross & Jon Batiste
Outstanding Original Song Speak Now (One Night in Miami) | Leslie Odom, Jr.
Outstanding Breakthrough Performance, Male Kingsley Ben-Adir | One Night in Miami
Outstanding Breakthrough Performance, Female Andra Day | The U.S. vs. Billie Holiday
Outstanding Voice Performance Jamie Foxx | Soul
Outstanding Independent Film The 40-Year-Old Version | Radha Blank
Outstanding Independent Documentary Mr. Soul! | Melissa Haizlip
Outstanding Independent Short Canvas | Frank E. Abney III
Outstanding Emerging Director One Night in Miami | Regina King
Outstanding First Screenplay The 40-Year-Old Version | Radha Blank
Outstanding Cinematography Malcolm & Marie | Marcell Rev
Outstanding Costume Design Jingle Jangle: A Christmas Journey | Michael Wilkinson
DMX's Most Memorable Movie Roles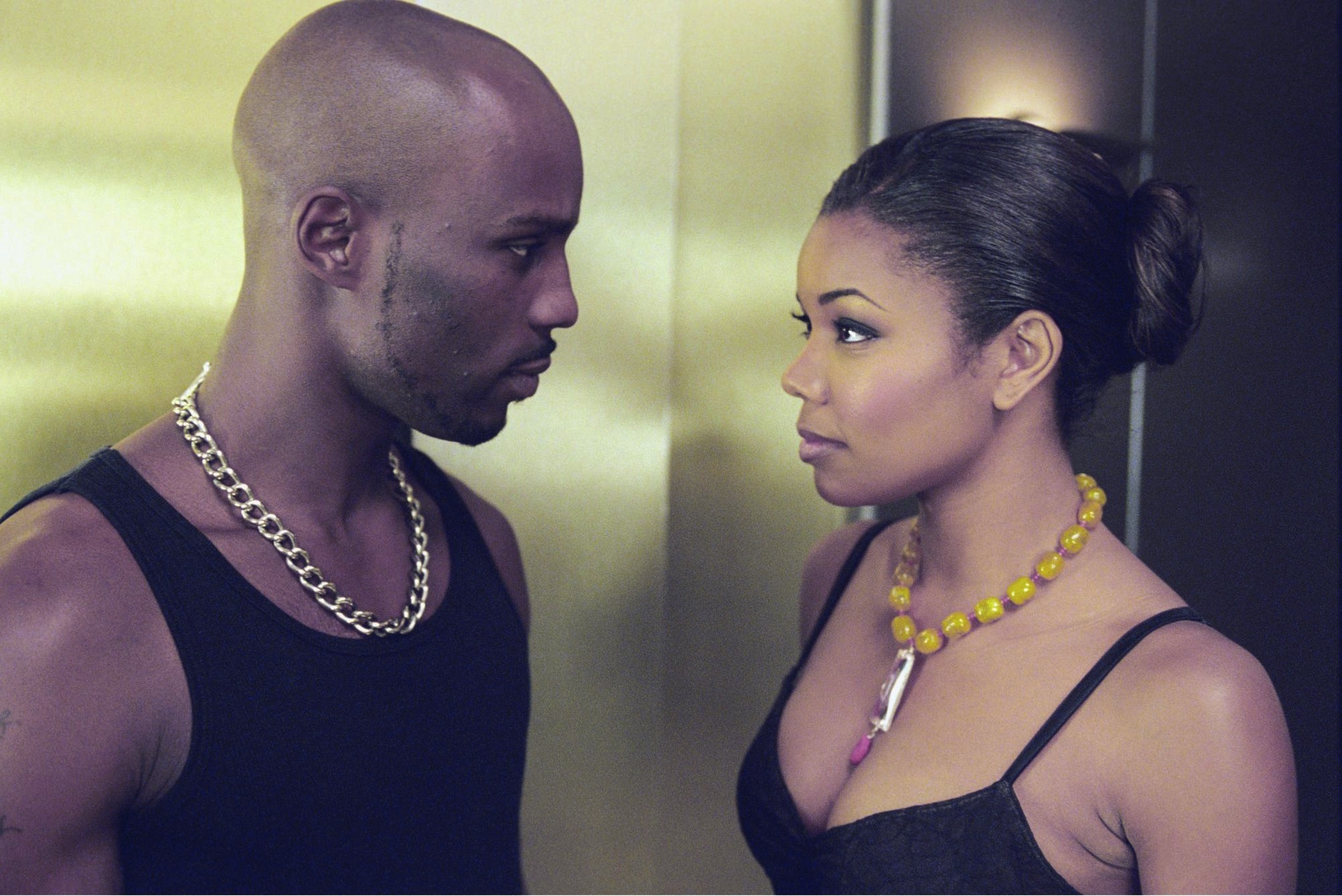 The multi-platinum rapper DMX has made his name known around the world mainly through his music. He, however, also had a decent acting resume. From Belly to Pimp, here are some of X's most memorable film appearances.