#BlackLove: Movies To Watch This Valentine's Day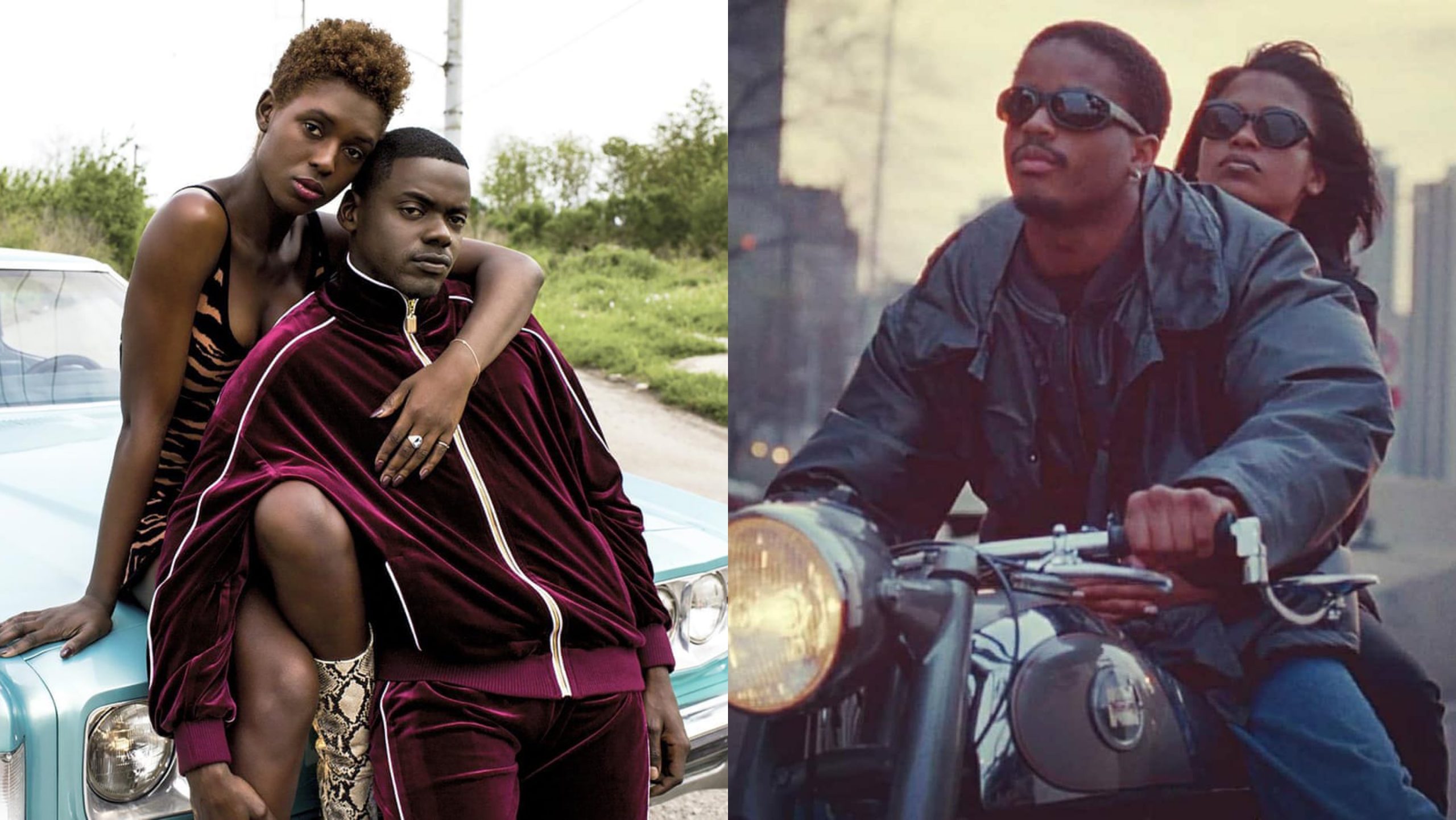 February is married to the celebration of Black history, and Black love is the true essence of beauty. It serves as motivation. These titles reflect what type of love is possible despite the hurdles that may be on the pathway toward true bliss. Here are five films one can watch while cuddling up in a blanket and devouring a box of chocolates.
A Thin Line Between Love & Hate (1996)

The story of Darnell Wright (Martin Lawrence), a fine ambitious ladies' man who finds himself being stalked by one of his deranged lovers; Brandi (Lynn Whitfield), a successful, but deadly businesswoman. This is a lovers-to-enemies romance.
Dope (2015)

Life quickly changes for Malcolm (Shameik Moore), a geek living and surviving in a gang-affiliated neighborhood, when he gets invited to an underground party in Los Angeles. The decision to attend leads him and his two best friends, Jib (Tony Revolori) and Diggy (Kiersey Clemons), on a wild adventure that results in Malcolm finding a spark of love with Nakia (Zoe Kravitz). A wild goose chase adventure of hidden love.
Love Jones (1997)

A handsome young poet, Darius (Larenz Tate), starts dating Nina (Nia Long), a talented, beautiful photographer. Wondering if this is real love or just a fling, Nina sets out to test the relationship, and the feelings of Darius and the true nature of their relationship begin.
Queen & Slim (2019)
When an online meet-up turns into a couple's first date, an unexpected turn leads to a police officer pulling over the newly acquainted couple – Queen (Jodie Turner-Smith) and Slim (Daniel Kaluuya) for a minor traffic violation that quickly turns into a flee the scene tragedy. This shows a ride-or-die, Bonnie and Clyde, run for romance.
Jumping The Broom (2011)
A typical tale of Romeo and Juliet, minus the poison. Two families that come from very different upbringings are all gathered for one weekend for the soon-to-be-married couple Sabrina (Paula Patton) and Jason (Laz Alonso). The mixed family dynamics are the perfect recipe for disaster. Downtown meets uptown, and they both get a taste of their own doings. A fight and trial for love, against all odds or in it to win.
---
Written by Ahmaine Canada
Celebrity Hairstylists Secret Weapon Revealed: Black Panther Strong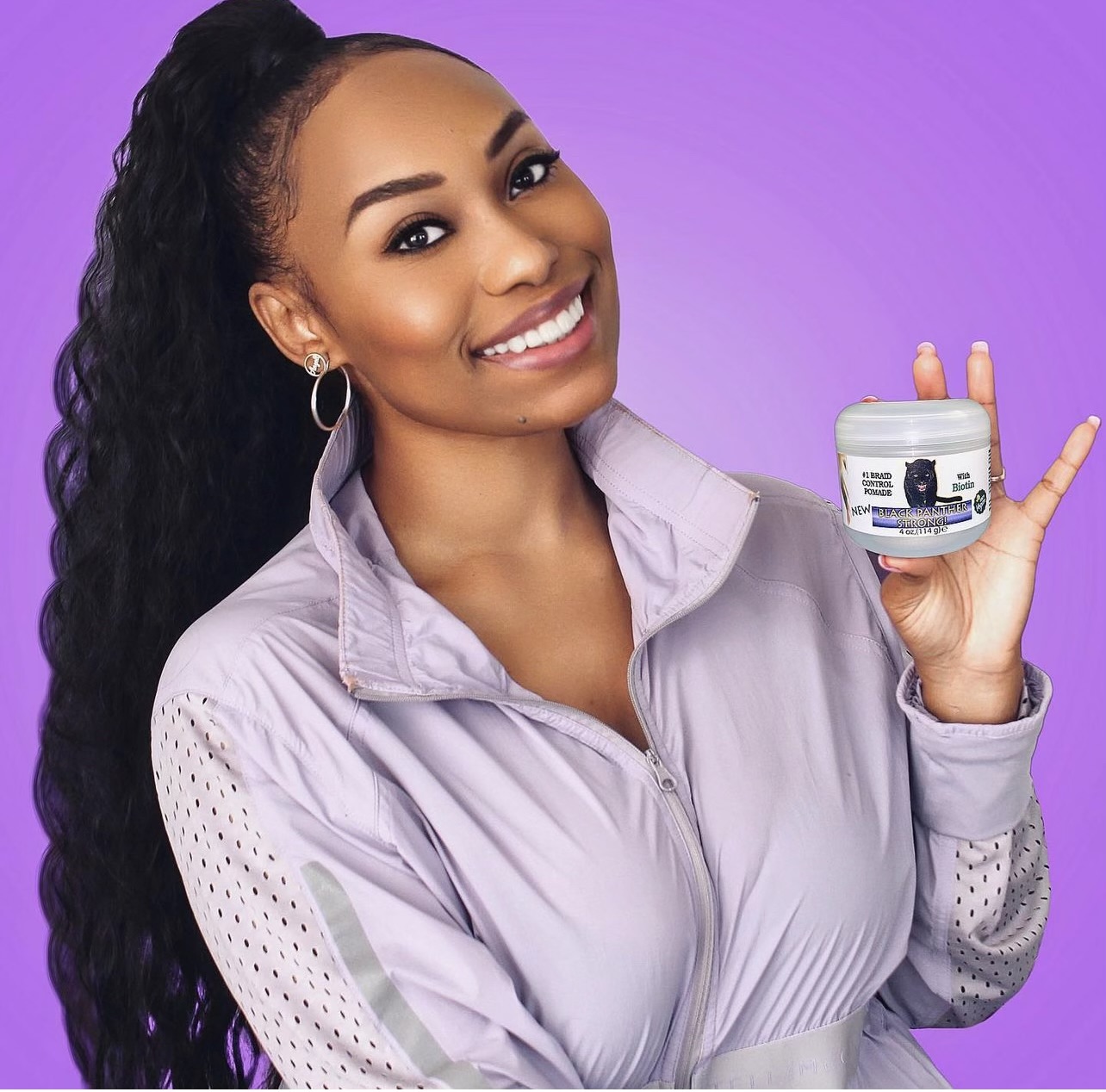 Celebrity hair stylists guard their tips to hair perfection with heavy surveillance. Their lips are sealed tight. Hollywood Melanin has broken through the hushed territory and learned why Black Panther Strong is a staple for many celebrity hairstylists working with Black hair. Everyone from Lisa Rae (The Players Club) to Angela Bassett (Black Panther: Wakanda Forever) has been styled with Black Panther Strong products.
Other celebrities known to have been styled with the Black Panther Strong products include Angell Conwell (The Young and the Restless), Taraji P. Henson (Empire), and Viola Davis (Woman King). Black Panther Strong products stay true to their commitment to being the best product for the Black community, which is why this product is found on set among the stars.
Vice President of Sales and Marketing Richard Omordia said, "We have had almost every Black celebrity use the product at some point. We sell to a lot of stylists that work in the industry—a lot of the stylists use our products on set…any name you can think of has probably used our products." 
Omordia mentioned that Black Panther Strong distributes its products throughout the valley region of Los Angeles, home to many entertainment production companies and film sets. 
Additionally, the Black Panther Strong brand has a strong presence in Africa and the Caribbean. They keep a line of communication open with worldwide corporations, advising them on sustainability and keeping the environment at the forefront of company principles. 
 Black Panther Strong items can be found in over 3,000 stores and beauty supply locations in the U.S., the Caribbean, and Africa. Black Panther Strong manufactures over 200 products, including vegan edge control, style gel, hair fertilizer, and chocolate body wash. Their entire product line is made in-house. As noted in a previous interview, their strongest product line is their Black Panther Strong edge and braid control.  
The product is developed in their private manufacturing company, under Black Panther and Roots Naturelle USA—with in-house researchers, compounders, and chemists who develop luxury-grade components. The company is regarded as a pillar of fair-trade and local job possibilities. 
They continue to evolve with eco-conscious techniques while adhering to a foundation founded on family togetherness at the heart of Black Panther and Roots Naturelle USA. Omordia stated in a previous interview, "Black Panther and Roots Cosmetics is a family-owned and operated company with simple principles of equality and progress. Where our people can feel seen, heard, and valued."
They have been stationed on the west coast for over 30 years. According to the vice president of sales and marketing, they are one of the largest Black-owned cosmetic manufacturing companies in the Western United States. 
Black Panther and Roots Naturelle USA is a family-owned organization founded in 1991. Its longevity and success can be attributed to its dedication to delivering the "best quality in personal cosmetics—through sustainable ideas and methods." Black Panther and Roots Naturelle USA manufacturing firm manage the production of goods sold in Target, Ulta, and Sephora.
Black Panther and Roots Naturelle USA is one of the largest Black-owned manufacturing companies in the beauty industry. They create products for their private labels and many other mainstream companies—their headquarters is based in Los Angeles, California.
The best-kept secret has been revealed., Black Panther Strong is a must-have for anyone looking for celebrity-level hair perfection. The results are already on display—in your favorite movie.   
Follow the Black Panther and Roots Naturelle journey on Instagram @blackpantherstrong
Black History Caught on Film: Pam Grier – Truly One of the Baddest to the Bone
written by Ahmaine Canada and Betti Halsell
She's beautiful, foxy, dazzling, and a proactive queen—we're talking about none other than Pam Grier. The multi-talented actress portrayed an iconic stand-firm woman that knew exactly what she wanted.

Grier was the image of sex appeal, jaw-dropping in everything she did. Her persona and roles were phenomenal; Grier's archetype in the film consisted in being a powerful femme fatale star; she's most recognizable in Blaxploitation definitely–a Foxy Bad Mamajamma.

Grier is one of four children, born May 26, 1949, in Winston-Salem, North Carolina. As an actress and singer, Grier is considered one of the first African American women to headline an action film. She is described as cinema's first female action star.

Grier was believed to have been discovered by the director Jack Hill, who eventually cast Grier in his 1971 film, "The Big Doll House." Her breakout and the most memorable role was in the box office hit films, "Coffy," (1973) and "Foxy Brown" (1974). Her stunning actress skills resulted in receiving The 20/20 Awards, Csapnivalo Awards, and SDFCS Award.

Grier had a long run as an actress, performing in at least 45 roles. Although her name was in the lights, Grier lives quite the life, her sister died from cancer in 1990, and her nephew committed suicide because of his mother's illness.

Unfortunately, to add to this struggle, Grier was diagnosed with cancer in 1988 and was given eighteen months to live, which had an effect on how she lived. Grier has no known children or marital relationships; she was romantically tied to Richard Pryor and Kareem Abdul-Jabbar.

Grier is forever a talented and memorable icon. Grier is beautiful, inspiring, and powerful. She has over five decades of cinematic credits, which include working alongside filmmakers such as Roger Corman, John Carpenter, and Quentin Tarantino.
Grier is definitely a major highlight for Black history month, with her most famous quotes, "Me, sexy ? I'm just plain ol' beans and rice." and an all-time favorite quote of Grier's, "It's always fun to put on bell bottoms and have your butt hanging out and hip huggers."
Most Iconic Celebrity Reunions of 2022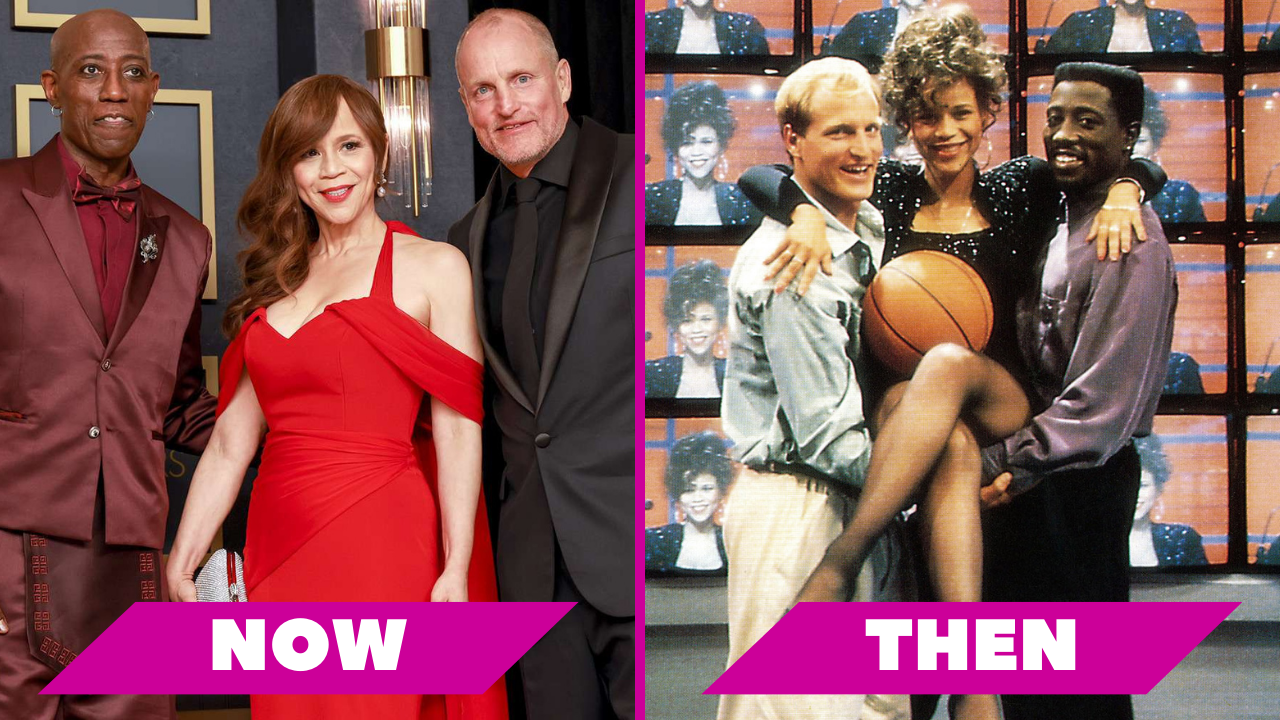 As this year is coming to an end, we are looking back at the most memorable events in entertainment. Among those were various exciting celebrity reunions. Former co-stars were spotted and photographed together many years after they shared the screen. From Kerry Washington and Sean Patrick Thomas to the Pulp Fiction cast, here are the most iconic reunions of 2022.
Kyla Pratt and Robert Ri'chard – One on One
The former One on One co-stars Kyla Pratt and Robert Ri'chard were photographed together at the Harlem premiere in Los Angeles earlier this year.
Ri'chard, who stars in the Prime series as an exotic dancer, played an aspiring rock musician Arnaz Ballard in the 00's UPN sitcom. Arnaz had a massive crush on the main character on the show, played by Pratt.
---