British Academy Film and Television Awards 2021 Nominations Released
The British Academy Film and Television Awards sits at one of the highest honors for international film. This year, the EE BAFTAs are looking to take place April 10th and 11th, British productions will be appraised and showered with accolades.
According to the BAFTA press release, the nominations were announced March 9, honing into the projects released in the past year. There are a total of 50 feature films that were tapped for nominations.
The list from the official press release shows the following movie titles and their nominations:
Seven nominations for Nomadland and Rocks
Six nominations for The Father, Mank, Minari and Promising Young Woman
Five nominations for The Dig and The Mauritanian
Four nominations for Another Round, Calm With Horses, Judas and the Black Messiah, News of the World and Sound of Metal
Three nominations for His House, Ma Rainey's Black Bottom, Soul and The Trial of the Chicago 7
Two nominations for Greyhound, Limbo, Quo Vadis, Aida?, Saint Maud and The White Tiger
One nomination for each of the following feature films: Ammonite, Babyteeth, Borat Subsequent Moviefilm, Clemency, Collective, County Lines, Da 5 Bloods, David Attenborough: A Life on our Planet, Dear Comrades!, The Dissident, Emma., The Forty-Year-Old Version, Hillbilly Elegy, Les Misérables, The Midnight Sky, Moffie, Mogul Mowgli, Mulan, My Octopus Teacher, The One and Only Ivan, One Night in Miami…, Onward, Pieces of a Woman, Pinocchio, Rebecca, The Social Dilemma, Tenet and Wolfwalkers
The following British short films were nominated: Eyelash, Lizard, Lucky Break, Miss Curvy, The Present, The Fire Next Time, The Owl and the Pussycat, and The Song of a Lost Boy.
Contrary to the lack of representation in the previous shows, BAFTAs 2021 is fixing to be a historical benchmark. For the first time, four women have been nominated in the Director category, while three of them also were nominated in the Film Not in the English Language category. Additionally, due to the British film community teeming with diversified work, the Outstanding British Film category was increased from six available nominations to ten.
The nominations were announced by Aisling Bea and Susan Wokoma at the Royal Albert Hall in London. Rendering a statement from the previously mentioned source, Chief Executive of BAFTA, Amanda Berry OBE stated, "The last year has seen the Covid-19 pandemic impact everyone, and the film industry is no exception." She continued, " …Film has always held an essential place in our culture but I think we can all agree that it has been even more important during this time. I very much look forward to celebrating the incredible talent of all our nominees on Saturday 10 and Sunday 11 April."
The Chair of BAFTA, Krishnendu Majumdar also relished in the remarkable work behind the camera this past year. Majumdar described the nominated productions as "high-quality work."
The category to watch is the EE Rising Star Award. The nominees were announced on March 3: Bukky Bakray, Kingsley Ben-Adir, Morfydd Clark, Ṣọpẹ Dìrísù, and Conrad Khan are on the top of the list. This award is voted in by the public and given to the actor who has shown excellent skill. The BAFTAs will be split between two shows and broadcasted virtually from London's Royal Albert Hall, available to watch on BBC.
The nomination list shown below:
BEST FILM
THE FATHER Philippe Carcassonne, Jean-Louis Livi, David Parfitt
THE MAURITANIAN Adam Ackland, Leah Clarke, Beatriz Levin, Lloyd Levin
NOMADLAND Mollye Asher, Dan Janvey, Frances McDormand, Peter Spears, Chloé Zhao
PROMISING YOUNG WOMAN Ben Browning, Emerald Fennell, Ashley Fox, Josey McNamara
THE TRIAL OF THE CHICAGO 7 Stuart Besser, Marc Platt
OUTSTANDING BRITISH FILM
CALM WITH HORSES Nick Rowland, Daniel Emmerson, Joe Murtagh
THE DIG Simon Stone, Gabrielle Tana, Moira Buffini
THE FATHER Florian Zeller, Philippe Carcassone, Jean-Louis Livi, David Parfitt, Christopher Hampton
HIS HOUSE Remi Weekes, Martin Gentles, Edward King, Roy Lee
LIMBO Ben Sharrock, Irune Gurtubai, Angus Lamont
THE MAURITANIAN Kevin Macdonald, Adam Ackland, Leah Clarke, Beatriz Levin, Lloyd Levin, Rory Haines, Sohrab Noshirvani, M.B. Traven
MOGUL MOWGLI Bassam Tariq, Riz Ahmed, Thomas Benski, Bennett McGhee
PROMISING YOUNG WOMAN Emerald Fennell, Ben Browning, Ashley Fox, Josey McNamara
ROCKS Sarah Gavron, Ameenah Ayub Allen, Faye Ward, Theresa Ikoko, Claire Wilson
SAINT MAUD Rose Glass, Andrea Cornwell, Oliver Kassman
OUTSTANDING DEBUT BY A BRITISH WRITER, DIRECTOR OR PRODUCER
HIS HOUSE Remi Weekes (Writer/Director)
LIMBO Ben Sharrock (Writer/Director), Irune Gurtubai (Producer) [also produced by Angus Lamont]
MOFFIE Jack Sidey (Writer/Producer) [also written by Oliver Hermanus and produced by Eric Abraham]
ROCKS Theresa Ikoko, Claire Wilson (Writers)
SAINT MAUD Rose Glass (Writer/Director), Oliver Kassman (Producer) [also produced by Andrea Cornwell]
FILM NOT IN THE ENGLISH LANGUAGE
ANOTHER ROUND Thomas Vinterberg, Sisse Graum Jørgensen
DEAR COMRADES! Andrei Konchalovsky, Alisher Usmanov
LES MISÉRABLES Ladj Ly
MINARI Lee Isaac Chung, Christina Oh
QUO VADIS, AIDA? Jasmila Žbanić, Damir Ibrahimovich
DOCUMENTARY
COLLECTIVE Alexander Nanau
DAVID ATTENBOROUGH: A LIFE ON OUR PLANET Alastair Fothergill, Jonnie Hughes, Keith Scholey
THE DISSIDENT Bryan Fogel, Thor Halvorssen
MY OCTOPUS TEACHER Pippa Ehrlich, James Reed, Craig Foster
THE SOCIAL DILEMMA Jeff Orlowski, Larissa Rhodes
ANIMATED FILM
ONWARD Dan Scanlon, Kori Rae
SOUL Pete Docter, Dana Murray
WOLFWALKERS Tomm Moore, Ross Stewart, Paul Young
DIRECTOR
ANOTHER ROUND Thomas Vinterberg
BABYTEETH Shannon Murphy
MINARI Lee Isaac Chung
NOMADLAND Chloé Zhao
QUO VADIS, AIDA? Jasmila Žbanić
ROCKS Sarah Gavron
ORIGINAL SCREENPLAY
ANOTHER ROUND Tobias Lindholm, Thomas Vinterberg
MANK Jack Fincher
PROMISING YOUNG WOMAN Emerald Fennell
ROCKS Theresa Ikoko, Claire Wilson
THE TRIAL OF THE CHICAGO 7 Aaron Sorkin
ADAPTED SCREENPLAY
THE DIG Moira Buffini
THE FATHER Christopher Hampton, Florian Zeller
THE MAURITANIAN Rory Haines, Sohrab Noshirvani, M.B. Traven
NOMADLAND Chloé Zhao
THE WHITE TIGER Ramin Bahrani
LEADING ACTRESS
BUKKY BAKRAY Rocks
RADHA BLANK The Forty-Year-Old Version
VANESSA KIRBY Pieces of a Woman
FRANCES McDORMAND Nomadland
WUNMI MOSAKU His House
ALFRE WOODARD Clemency
LEADING ACTOR
RIZ AHMED Sound of Metal
CHADWICK BOSEMAN Ma Rainey's Black Bottom
ADARSH GOURAV The White Tiger
ANTHONY HOPKINS The Father
MADS MIKKELSEN Another Round
TAHAR RAHIM The Mauritanian
SUPPORTING ACTRESS
NIAMH ALGAR Calm With Horses
KOSAR ALI Rocks
MARIA BAKALOVA Borat Subsequent Moviefilm
DOMINIQUE FISHBACK Judas and the Black Messiah
ASHLEY MADEKWE County Lines
YUH-JUNG YOUN Minari
SUPPORTING ACTOR
DANIEL KALUUYA Judas and the Black Messiah
BARRY KEOGHAN Calm With Horses
ALAN KIM Minari
LESLIE ODOM JR. One Night in Miami…
CLARKE PETERS Da 5 Bloods
PAUL RACI Sound of Metal
ORIGINAL SCORE
MANK Trent Reznor, Atticus Ross
MINARI Emile Mosseri
NEWS OF THE WORLD James Newton Howard
PROMISING YOUNG WOMAN Anthony Willis
SOUL Jon Batiste, Trent Reznor, Atticus Ross
CASTING
CALM WITH HORSES Shaheen Baig
JUDAS AND THE BLACK MESSIAH Alexa L. Fogel
MINARI Julia Kim
PROMISING YOUNG WOMAN Lindsay Graham Ahanonu, Mary Vernieu
ROCKS Lucy Pardee
CINEMATOGRAPHY
JUDAS AND THE BLACK MESSIAH Sean Bobbitt
MANK Erik Messerschmidt
THE MAURITANIAN Alwin H. Küchler
NEWS OF THE WORLD Dariusz Wolski
NOMADLAND Joshua James Richards
EDITING
THE FATHER Yorgos Lamprinos
NOMADLAND Chloé Zhao
PROMISING YOUNG WOMAN Frédéric Thoraval
SOUND OF METAL Mikkel E.G. Nielsen
THE TRIAL OF THE CHICAGO 7 Alan Baumgarten
PRODUCTION DESIGN
THE DIG Maria Djurkovic, Tatiana Macdonald
THE FATHER Peter Francis, Cathy Featherstone
MANK Donald Graham Burt, Jan Pascale
NEWS OF THE WORLD David Crank, Elizabeth Keenan
REBECCA Sarah Greenwood, Katie Spencer
COSTUME DESIGN
AMMONITE Michael O'Connor
THE DIG Alice Babidge
EMMA. Alexandra Byrne
MA RAINEY'S BLACK BOTTOM Ann Roth
MANK Trish Summerville
MAKE UP & HAIR
THE DIG Jenny Shircore
HILLBILLY ELEGY Patricia Dehaney, Eryn Krueger Mekash, Matthew Mungle
MA RAINEY'S BLACK BOTTOM Matiki Anoff, Larry M. Cherry, Sergio Lopez-Rivera, Mia Neal
MANK Kimberley Spiteri, Gigi Williams
PINOCCHIO Mark Coulier
SOUND
GREYHOUND Beau Borders, Christian P. Minkler, Michael Minkler, Warren Shaw, David Wyman
NEWS OF THE WORLD Michael Fentum, William Miller, Mike Prestwood Smith, John Pritchett, Oliver Tarney
NOMADLAND Sergio Diaz, Zach Seivers, M. Wolf Snyder
SOUL Coya Elliott, Ren Klyce, David Parker
SOUND OF METAL Jaime Baksht, Nicolas Becker, Phillip Bladh, Carlos Cortés, Michelle Couttolenc
SPECIAL VISUAL EFFECTS
GREYHOUND Pete Bebb, Nathan McGuinness, Sebastian von Overheidt
THE MIDNIGHT SKY Matt Kasmir, Chris Lawrence, David Watkins
MULAN Sean Faden, Steve Ingram, Anders Langlands, Seth Maury
THE ONE AND ONLY IVAN Santiago Colomo Martinez, Nick Davis, Greg Fisher, Ben Jones
TENET Scott Fisher, Andrew Jackson, Andrew Lockley
BRITISH SHORT ANIMATION
THE FIRE NEXT TIME Renaldho Pelle, Yanling Wang, Kerry Jade Kolbe
THE OWL AND THE PUSSYCAT Mole Hill, Laura Duncalf
THE SONG OF A LOST BOY Daniel Quirke, Jamie MacDonald, Brid Arnstein
BRITISH SHORT FILM
EYELASH Jesse Lewis Reece, Ike Newman
LIZARD Akinola Davies, Rachel Dargavel, Wale Davies
LUCKY BREAK John Addis, Rami Sarras Pantoja
MISS CURVY Ghada Eldemellawy
THE PRESENT Farah Nabulsi
EE RISING STAR AWARD
BUKKY BAKRAY
CONRAD KHAN
KINGSLEY BEN-ADIR
MORFYDD CLARK
ṢỌPẸ DÌRÍSÙ
Free to use images from BAFTA- A small selection of free-to-use imagery is available at https://bafta.thirdlight.com/link/BAFTAPressImages/ with a wider selection available at Rex/Shutterstock
—
'Black Panther' Fans Petition To Recast Chadwick Boseman's Role For The Sequel
Last year, Marvel Studios announced they would not recast the role of King T'Challa out of respect for Chadwick Boseman's memory. The award-winning actor passed away in August after a private cancer battle at the age of 43.
Now, thousands of Black Panther fans are asking the studio to do the opposite to "honor" the late actor's legacy.
A video petition, posted by film reviewer Emmanuel "E-Man" Noisette, calls Marvel's executives to reconsider their decision. "If Marvel Studios removes T'Challa, it would be at the expense of the audiences (especially Black boys and men) who saw themselves in him," it states. "That also includes the millions of fans who were inspired by the character as well. By not recasting, it could stifle the opportunity for one of the most popular, leading Black superheroes to add on to their legacy. The #1 way to kill a legend is to stop telling their story."
Black Panther 2 is scheduled for release on July 8, 2022. So far, the #RecastTChalla petition has earned over 22,000 signatures.
"Concrete Cowboy" Movie Review: Taking the Scenic Route Through Netflix's Newest Addition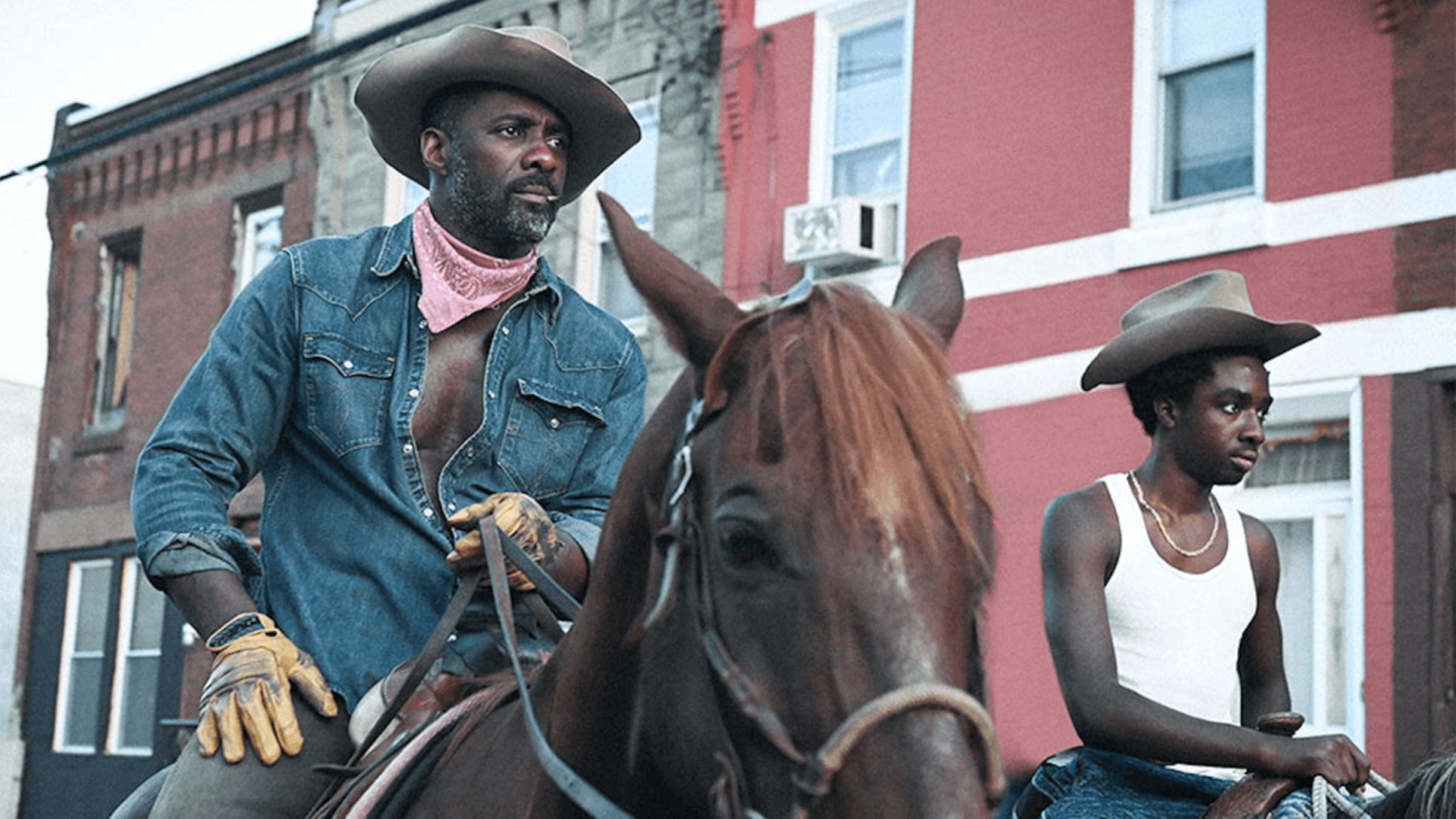 written by Betti Halsell
Ricky Staub's Concrete Cowboy unearths multiple traumas, both in the broadening range of African-American culture and the complex circumstances of Black men and their perspective within a household setting.
The film opens up with Cole (Caleb McLaughlin), a 15-year old boy sitting outside the principal's office. His face bruised and bleeding from a fight he had with another kid – a moment that keeps repeating itself. His mother arrives, looking more discouraged as if she's been called to the principal's office one too many times herself.
Cole is a kid unable to see the consequences of his personal choices. He is full of anger and entitlement. Being a child from a broken home, he leads his life with the "right" to act out. His mother, unable to come up with another excuse for her son's behavior, sees that Cole stays with his father for the summer in Philadelphia. This might sound like a familiar pivot to a teen-angst-driven film, but here is where things get interesting – the 15-year-old finds himself staring at the truth of his reality, coming straight from the horse's mouth.
His father (played by Idris Elba) takes him in, and the two of them seem to forge an understanding through hardships and repeated history, a not-so-far-off truth between Black fathers and their sons that are looking to become men, Cole comes from a line of Black horse riders that live in the city.
The cinematography captures breathtaking landscapes and frameworks that seem almost otherworldly. Although the movie captivates the audience with its raw truth of reality, many people may know nothing about. Some questions that needed further explanation were left unanswered, for example, how old was Cole when his parents separated and he moved away from Philidelphia? Or when did Cole develop his summer fling when he returned to the city ranch?
Survival is the common denominator in the movie and its message, which spells out how lack of resources affects the living conditions and the quality of a person's life and their community.
In Concrete Cowboy, Stranger Things' Mclaughlin introduces the viewers to a wider acting range while playing Cole. British chameleon Elba plays Harp, Cole's father. He also produced the film. Other cast includes Jharrel Jerome as Cole's childhood best friend Smush, Lorraine Toussaint as the community's 'mother,' Nessie, and rapper Method Man as town sheriff Leroy.
Staub highlights the Black cowboy community through this project. Reports say the director stumbled upon the culture after seeing a man on a horse in Philadelphia. He then researched the Fletcher Street Urban Riding Club, which led him to Greg Neri's book, Ghetto Cowboy.
The truth behind this movie leaves the audience enamored, and the images of beauty found in the concrete prairie of Philadelphia are masterpieces. The sunsets and the grading of color are painted effortlessly as if the setting was no longer the city but rather the natural breeding ground for a cowboy to lay his hat.
Concrete Cowboy is now available for streaming on Netflix. Watch the trailer below.
Will Smith and Antoine Fuqua Are Pulling 'Emancipation' Production From Georgia Due To Voting Restrictions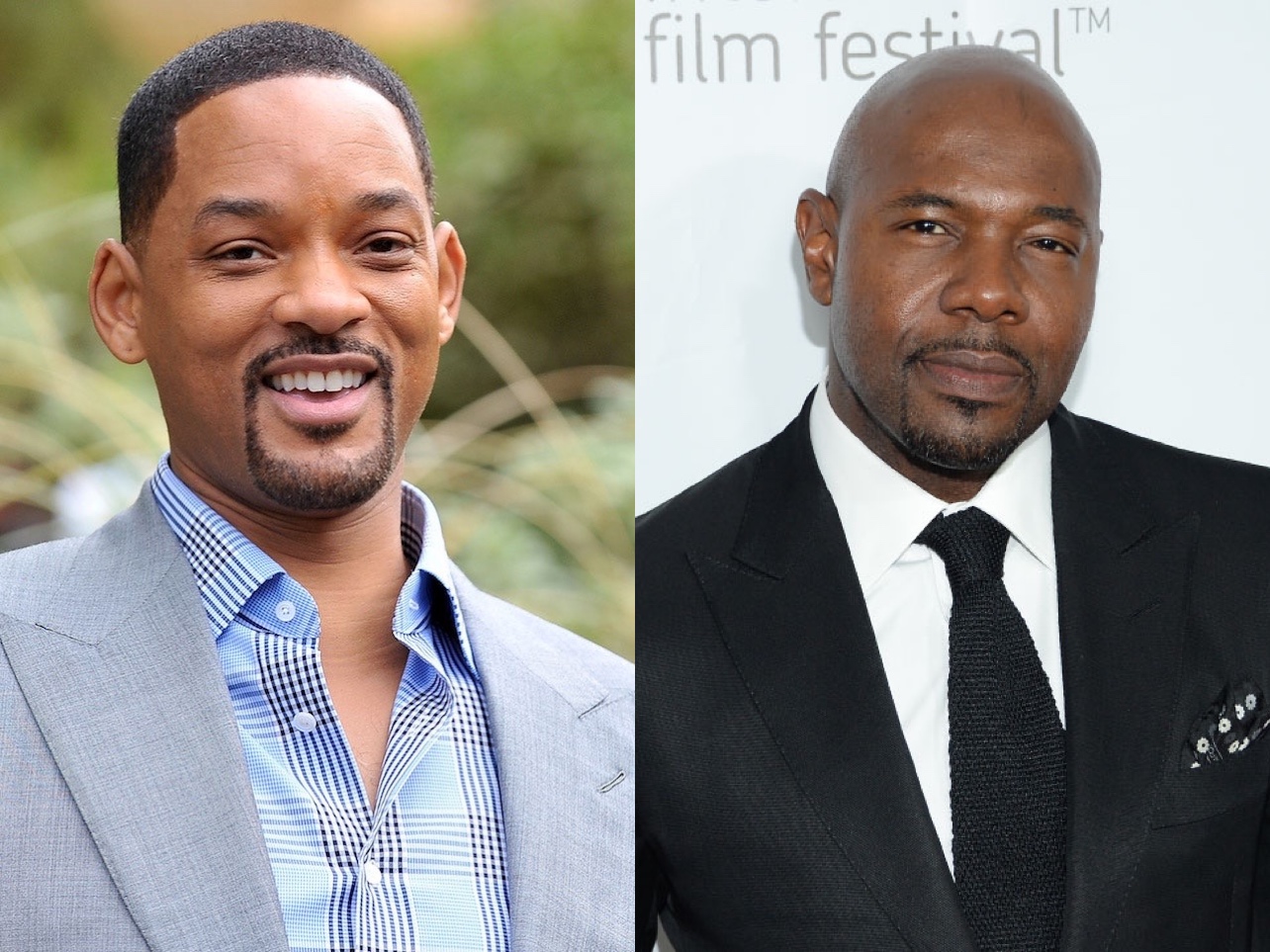 The production of Apple's new drama is being pulled out of Georgia due to its new controversial voting rights law.
Director/producer Antoine Fuqua and actor/producer Will Smith, who the film to Apple Studios for $120 million, have announced – they will no longer be filming in the Peach State. Scheduled to begin production in June, the drama I based on a true story of Smith's character "Whipped Peter," an enslaved person who emancipated himself from a southern plantation and joined the Union Army. Fuqua will direct with the script by William N. Collage.
Smith and Fuqua released an official statement early Monday, which reads:
"At this moment in time, the Nation is coming to terms with its history and is attempting to eliminate vestiges of institutional racism to achieve true racial justice. We cannot in good conscience provide economic support to a government that enacts regressive voting laws that are designed to restrict voter access. The new Georgia voting laws are reminiscent of voting impediments that were passed at the end of Reconstruction to prevent many Americans from voting. Regrettably, we feel compelled to move our film production work from Georgia to another state."
With this decision, Emancipation becomes the first major production to exit Georgia after Governor Brian Kemp signed the controversial bill on March 26, which was deemed racist and undemocratic. The law includes new ID requirements for voters, prohibits the distribution of water at voting sights, and restricts ballot drop boxes, among other provisions. 
At this time, it is unclear where Fuqua and Smith will move their film production work.