Black British Actors Who Are Changing the Acting Scene
by Betti Halsell
British accents have always been cool. A subtle but pungent twang of english seems to send anyone into a frenzy of fascination. Mix that with phenomenal acting and now one has witnessed the creation of a star. One of the hottest trends in Black entertainment right now are the slew of Black British actors putting on unprecedented performances, while keeping their real accents for dessert. Actors such as Daniel Kaluuya, Idris Elba, and Thandie Newton  turned Hollywood on its head with their wide range of talent. Here are the top British actors you should look out for in the next Hollywood trailers, nine times out of ten, the movie is going to be phenomenal. 
Rege-jean page 
 If you seen Bridgerton, you seen Rege-jean Page's "behind the scenes", if you know what I mean. Page is bringing back the era of "teenage heartthrobs" in the romantic novel turned tv series. Looking into his background (since we have already seen his behind),  Page is British and Zimbabwean. One of his first break-out roles was playing Chicken George in the mini-series Roots. In one of his more regular roles he played a cast member of the ABC legal drama For the People, he's for the people alright…
Thandie Newton
Melanie Thandiwe 'Thandie' Newton has stolen all of the awards and slayed every red carpet she ever walked out on. She has been awarded a Primetime Emmy, British Academy Film Award, and received two Golden Globe Awards. Newton is known for her performances in Westworld, Mission impossible 2 and Crash. She has been an open book about her frustrations with roles and scenes she was cast to do as a woman. Despite that, she always saved face and played chess, not checkers. Thanks for holding it down for the women, Thandie! 
Daniel Kaluuya
Known for the teary-eyed blank stare in horror film Get Out, Kaluuya was probably the first pop culture trigger to send a shock wave through the nation – he had such a natural American accent in the movie! But when he spoke during interviews it was like, "woah, how long have you been British?!" The Golden Globe Best Supporting Actors was born in London to his Ugandan parents. His name is credited in over 40+ movie credits, including Black Panther, Queen and Slim, and Judas and The Black Messiah. Kaluuya is also a writer – he co-wrote a few episodes of the teenage drama series Skins. He's a multi-talented deep thinker and a poet by nature.
Nathan Stewart-Jarrett
This man just has that swag, watching him walk is like watching a lion stroll in the pride lands. As the literal embodiment of tall dark and handsome, Jarrett he is best known for his role in Misfits. He has appeared in over 40 credits, and when he breaks the seal in Hollywood showbiz, there will be women lined up to see him on the big screen.
Idris Elba
Idris Elba has 'distinguished grown man' written all over him, and, as an actor, he steals the show every time. Not only does he act but he is also into the music scene as a producer, rapper, singer, songwriter, and DJ. He is known for his roles in The wire, Luther, playing Nelson Mandela in Long Walk to Freedom, and many more roles. Elba brings energy and heat to each performance – no matter the genre – drama, action, sci-fi – his talent is immesurable.
Kingsley Ben-Adir
Kinglsey is the crown royale of acting. He is best known for his role as a detective in the Netflix series The OA and recently released Regina King-directed One Night In Miami. His father was a musician and his mother a caregiver. Ben-Adir comes from a Trinidadian background. His mother converted to judaism, taking on the last name 'Ben-Adir,' which means "son of the strong or mighty." Although the actor is still relatively new to Hollywood, he is surely joining the ranks of U.S.-famous hot British acting sensations. 
Michaela Coel
Michaela Ewuraba Boakye-Collinson is a daring actress. She is bold and brings life to all of her characters in the most relatable way. Coel is known for her performances in the Black Mirror, British sitcom series Chewing Gum, and HBO's hit show I May Destroy You. The Award winning writer, director and actor has made every one of her roles memorable. Here's to many more phenomenal Coel-led projects!
Letitia Wright 
Letitia Michelle Wright is a youthful face of beauty and has already made her mark in the film industry as a staple in the Black Panther . Wright comes from a Guyanese-British background and has been seen in multiple guest roles such as Top Boy, Coming Up, and Black Mirror. She has also received a nomination for a Primetime Emmy Award. Rumor has it, she will be the Black Panther sequel. Black women on the rise, we love to see it!
Sophie Okonedo 
Sophie Okonedo is the British babe that we all grew up watching. Her role in Aeon Flux and Ace Ventura: When nature calls are nostalgic. She was an early representation for the younger generation of Black girls. Okonedo has over 70 movie credits under her belt and she was nominated for a Academy Award for Best Supporting Actress. If you ever see her name on the screen, you are in for a treat!
Freema Agyeman
Freema Agyeman brings a spirit to her roles, one that is limitless and bound to run into trouble. Agyemen is from an Iranian and Ghanian background, she known for her role as Martha Jones in BBC science fiction series Doctor Who, as Dr. Helen Sharpe in ABC's New Amsterdam and the outspoken style editor in The Carrie Diaries. Her characters always seem liberated and dancing to their own beat.  
John Boyega
Recent Critics Choice Awards winner John Adedayo Bamidele Adegboyega has been booked and busy. Boyega's latest role as Leroy Logan in Amazon's Small Axe has created a lot of buzz during the 2021 award season. Born from parents of Nigerian descent, the actor and activist is known around the world for his roles in Pacific Rim and Star Wars: The Rise of Skywalker among others.
Angelina Jolie's Daughter Zahara Will Attend an HBCU (Video)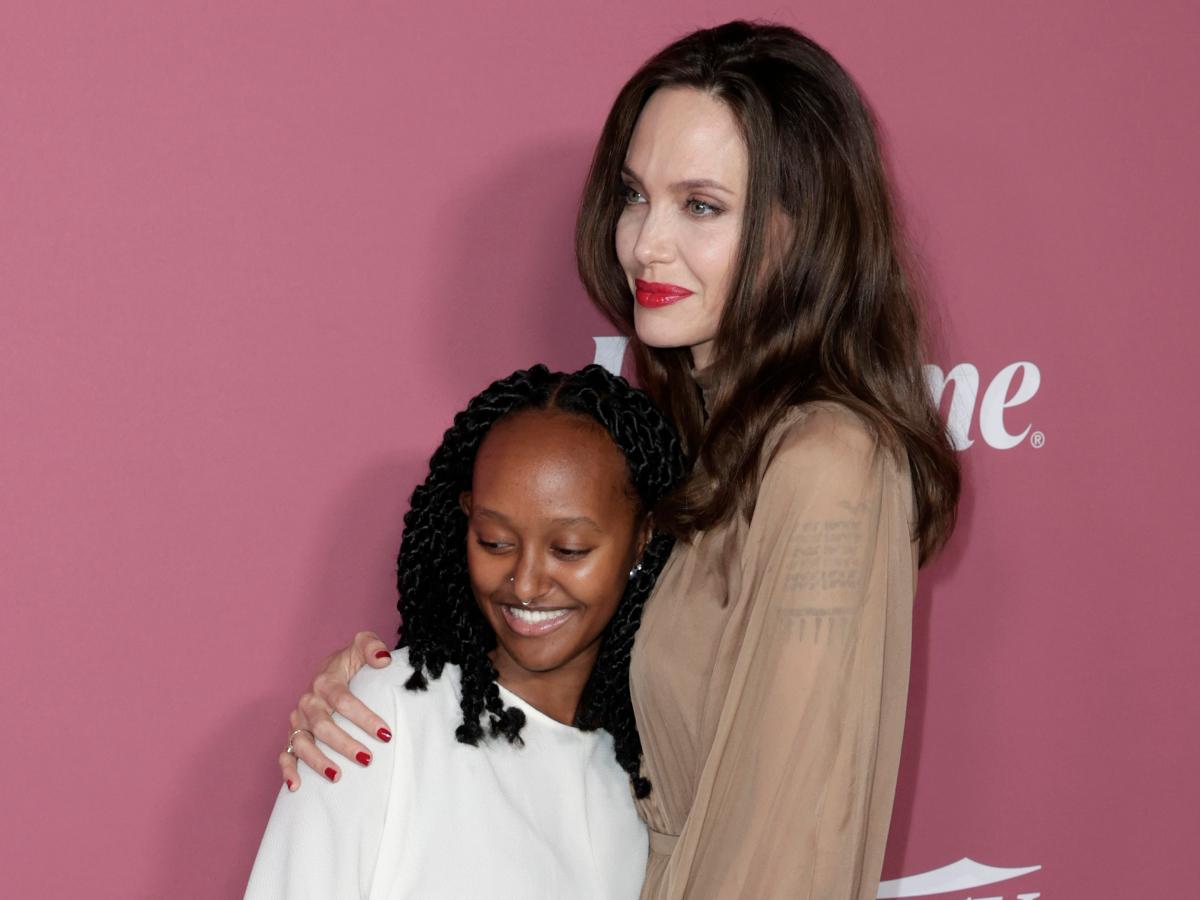 Angelina Jolie's daughter Zahara Marley Jolie-Pitt is college bound!
On Sunday, the Oscar-winning actor announced her 17-year-old will be attending Spelman College, an HBCU, this fall. Included in Jolie's post is a picture of Zahara posing with schoolmates and a caption that read,
"Zahara with her Spelman sisters! Congratulations to all new students starting this year," the mother of six wrote. "A very special place and an honor to have a family member as a new Spelman girl. #spelman #spelmancollege #spelmansisters #HBCU."
In addition to the Eternals star's post, a video taken during an alumni college event was published on TikTok. The clip, which has now gone viral, shows Jolie attempting to join in on the electric slide. You can watch it below.
'Black Panther: Wakanda Forever' Honors The Late Chadwick Boseman (Video)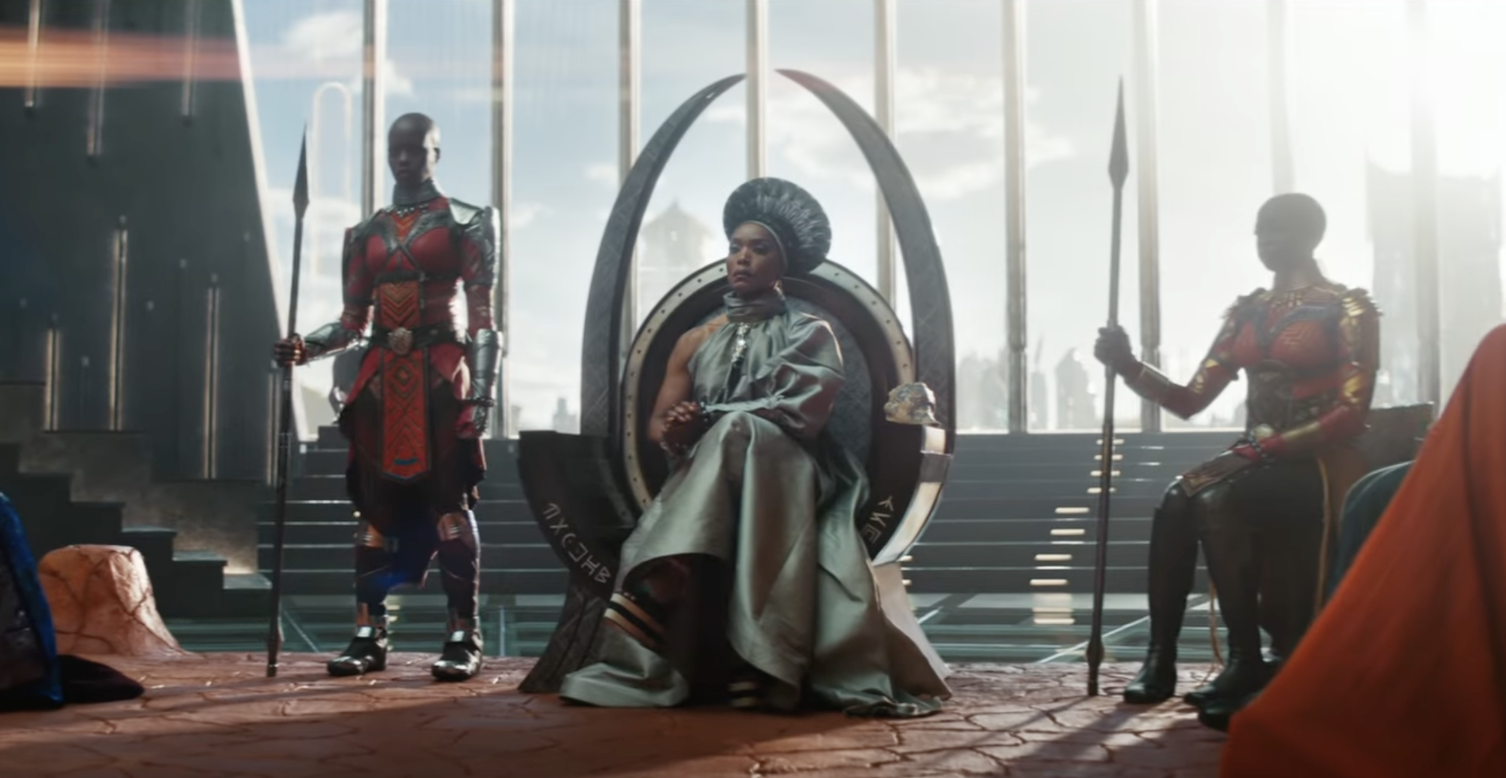 Marvel has finally released the official trailer for the highly anticipated sequel of Black Panther. The 2-minute video features new and returning characters and unveils a special tribute to Chadwick Boseman's T'Challa.
The movie is scheduled to hit theaters on November 11.
Watch the trailer above.
'The Man From Toronto' Trailer: Kevin Hart and Woody Harrelson Star In Action-Packed Comedy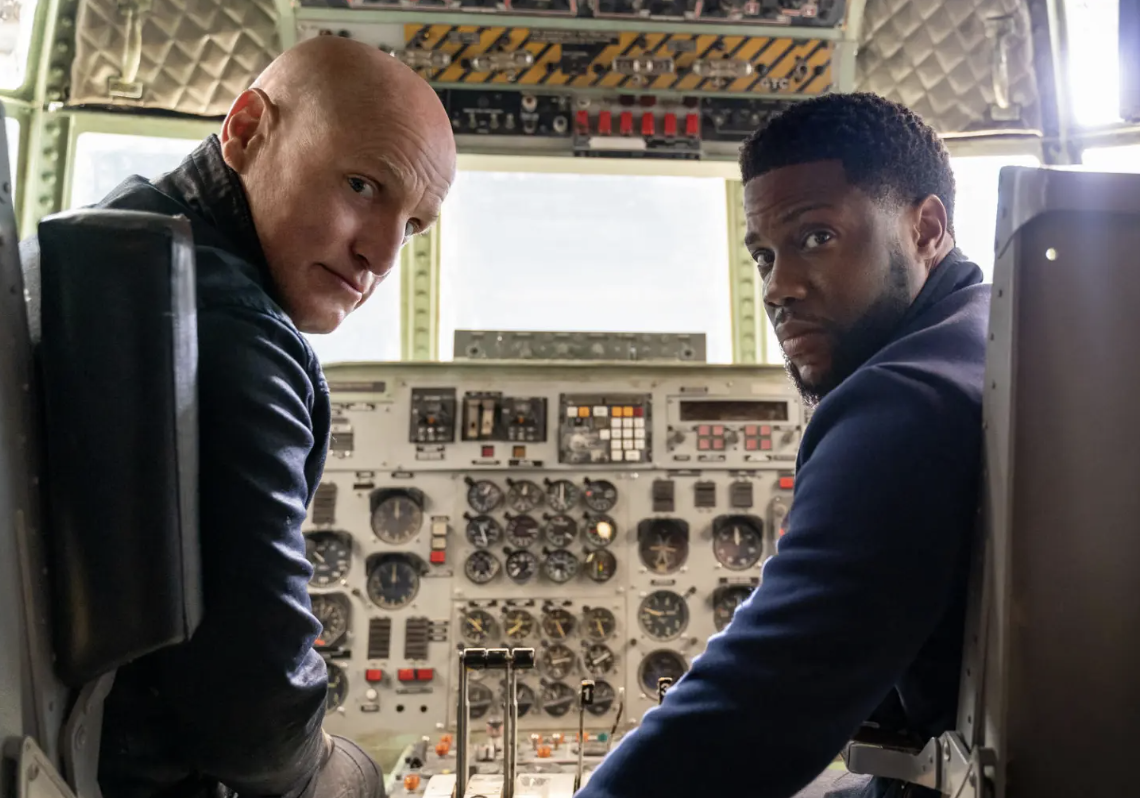 Kevin Hart and Woody Harrelson star in Netflix's upcoming action-packed comedy dropping on Netflix on June 24.
A case of mistaken identity arises after a screw-up sales consultant and the world's deadliest assassin—known only as The Man from Toronto— run into each other at a holiday rental.