Black British Actors Who Are Changing the Acting Scene
by Betti Halsell
British accents have always been cool. A subtle but pungent twang of english seems to send anyone into a frenzy of fascination. Mix that with phenomenal acting and now one has witnessed the creation of a star. One of the hottest trends in Black entertainment right now are the slew of Black British actors putting on unprecedented performances, while keeping their real accents for dessert. Actors such as Daniel Kaluuya, Idris Elba, and Thandie Newton  turned Hollywood on its head with their wide range of talent. Here are the top British actors you should look out for in the next Hollywood trailers, nine times out of ten, the movie is going to be phenomenal. 
Rege-jean page 
 If you seen Bridgerton, you seen Rege-jean Page's "behind the scenes", if you know what I mean. Page is bringing back the era of "teenage heartthrobs" in the romantic novel turned tv series. Looking into his background (since we have already seen his behind),  Page is British and Zimbabwean. One of his first break-out roles was playing Chicken George in the mini-series Roots. In one of his more regular roles he played a cast member of the ABC legal drama For the People, he's for the people alright…
Thandie Newton
Melanie Thandiwe 'Thandie' Newton has stolen all of the awards and slayed every red carpet she ever walked out on. She has been awarded a Primetime Emmy, British Academy Film Award, and received two Golden Globe Awards. Newton is known for her performances in Westworld, Mission impossible 2 and Crash. She has been an open book about her frustrations with roles and scenes she was cast to do as a woman. Despite that, she always saved face and played chess, not checkers. Thanks for holding it down for the women, Thandie! 
Daniel Kaluuya
Known for the teary-eyed blank stare in horror film Get Out, Kaluuya was probably the first pop culture trigger to send a shock wave through the nation – he had such a natural American accent in the movie! But when he spoke during interviews it was like, "woah, how long have you been British?!" The Golden Globe Best Supporting Actors was born in London to his Ugandan parents. His name is credited in over 40+ movie credits, including Black Panther, Queen and Slim, and Judas and The Black Messiah. Kaluuya is also a writer – he co-wrote a few episodes of the teenage drama series Skins. He's a multi-talented deep thinker and a poet by nature.
Nathan Stewart-Jarrett
This man just has that swag, watching him walk is like watching a lion stroll in the pride lands. As the literal embodiment of tall dark and handsome, Jarrett he is best known for his role in Misfits. He has appeared in over 40 credits, and when he breaks the seal in Hollywood showbiz, there will be women lined up to see him on the big screen.
Idris Elba
Idris Elba has 'distinguished grown man' written all over him, and, as an actor, he steals the show every time. Not only does he act but he is also into the music scene as a producer, rapper, singer, songwriter, and DJ. He is known for his roles in The wire, Luther, playing Nelson Mandela in Long Walk to Freedom, and many more roles. Elba brings energy and heat to each performance – no matter the genre – drama, action, sci-fi – his talent is immesurable.
Kingsley Ben-Adir
Kinglsey is the crown royale of acting. He is best known for his role as a detective in the Netflix series The OA and recently released Regina King-directed One Night In Miami. His father was a musician and his mother a caregiver. Ben-Adir comes from a Trinidadian background. His mother converted to judaism, taking on the last name 'Ben-Adir,' which means "son of the strong or mighty." Although the actor is still relatively new to Hollywood, he is surely joining the ranks of U.S.-famous hot British acting sensations. 
Michaela Coel
Michaela Ewuraba Boakye-Collinson is a daring actress. She is bold and brings life to all of her characters in the most relatable way. Coel is known for her performances in the Black Mirror, British sitcom series Chewing Gum, and HBO's hit show I May Destroy You. The Award winning writer, director and actor has made every one of her roles memorable. Here's to many more phenomenal Coel-led projects!
Letitia Wright 
Letitia Michelle Wright is a youthful face of beauty and has already made her mark in the film industry as a staple in the Black Panther . Wright comes from a Guyanese-British background and has been seen in multiple guest roles such as Top Boy, Coming Up, and Black Mirror. She has also received a nomination for a Primetime Emmy Award. Rumor has it, she will be the Black Panther sequel. Black women on the rise, we love to see it!
Sophie Okonedo 
Sophie Okonedo is the British babe that we all grew up watching. Her role in Aeon Flux and Ace Ventura: When nature calls are nostalgic. She was an early representation for the younger generation of Black girls. Okonedo has over 70 movie credits under her belt and she was nominated for a Academy Award for Best Supporting Actress. If you ever see her name on the screen, you are in for a treat!
Freema Agyeman
Freema Agyeman brings a spirit to her roles, one that is limitless and bound to run into trouble. Agyemen is from an Iranian and Ghanian background, she known for her role as Martha Jones in BBC science fiction series Doctor Who, as Dr. Helen Sharpe in ABC's New Amsterdam and the outspoken style editor in The Carrie Diaries. Her characters always seem liberated and dancing to their own beat.  
John Boyega
Recent Critics Choice Awards winner John Adedayo Bamidele Adegboyega has been booked and busy. Boyega's latest role as Leroy Logan in Amazon's Small Axe has created a lot of buzz during the 2021 award season. Born from parents of Nigerian descent, the actor and activist is known around the world for his roles in Pacific Rim and Star Wars: The Rise of Skywalker among others.
New Music Alert: Sholuv Presents 'Zero' – a Prelude to New Understanding
by Betti Halsell, senior staff writer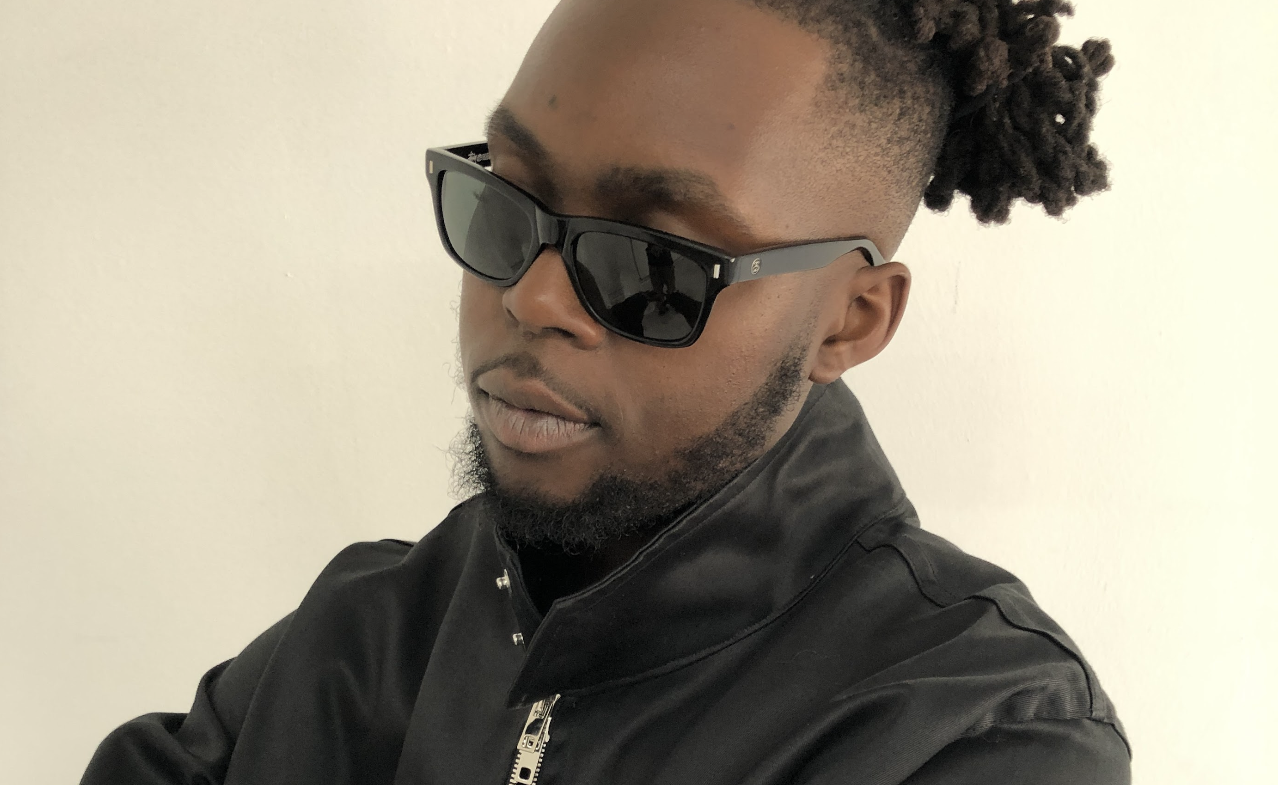 Multidimensional artist Adeshola Adeoye, better known as Sholuv, increased the decibels of hope in his latest project, "Zero," produced through OPXS BOIS, the three-track album was released on Tuesday, Dec.20.  As a compound expression of art through various mediums, Sholuv revealed the golden thread holding the body of work together and musically elevates one's mind.
"It's a prelude project, and preludes start at zero," Sholuv declared as he signed part of his Gi, the top half of a karate uniform. The notable artist reflected on the night as his exclusive showing of the album came to a close.
Sholuv expanded his thoughts by referencing the process of creating anime, the complexities of building a world out of the realm of imagination, and then releasing it. Sholuv described this album as a lore or a collection of nuances that are significant to understand the rest of the collection of art.
Sholuv shared three songs and one bonus track with invite-only attendees. The vibrations of each track felt like they traveled around the world. The transformative lyrics and storytelling were vivid; it's a new level of painting a mental picture without a brush. Sholuv has expanded his art across his fashion with his lifestyle brand, Optimixts, and continues to grow as a producer and videographer.
Songs like "25," interlock cinematic touches on the beat with raw power in the verses. While introducing the track, Sholuv stated, "This was me, describing myself as a 25-year-old and who I am as a man, and really looking optimistic—when it comes to everything I'm involved with."
Sholuv has five previous projects that include "For Tha Honey's," "Sounds from Tha Den," and "Nü."
OPXS BOIS' artist manager, Scoop, considered the growth he witnessed from Sholuv; he reflected on the composition of the newly released project and stated, "This project for Sholuv is a real testimony to the growth of his production style and rhyme scheme," he continued, "his subject matter has always been there, but this project is eye-opening to his style of verbiage."
"Zero" is out now on all major platforms. Follow Sholuv on Instagram and turn up the volume of hope through his aromatic sounds.
'You People': New Trailer Features Eddie Murphy, Jonah Hill, and Nia Long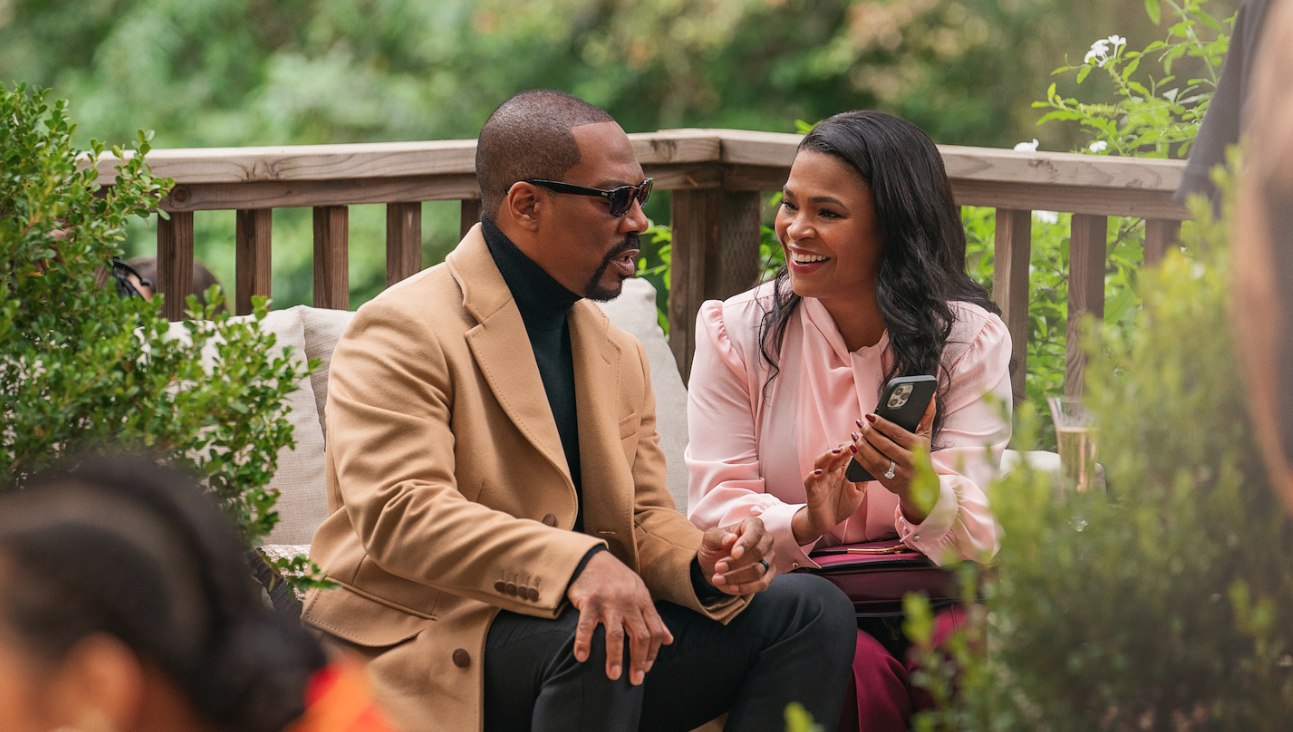 Netflix has released the first teaser of its upcoming star-studded comedy titled You People, helmed by Black-Ish creator Kenya Barris.
The cast includes Eddie Murphy, Jonah Hill, and Nia Long, who are featured in the first look clip. Also starring are Lauren London, David Duchovny, Nia Long, Sam Jay, Elliott Gould, Travis Bennett, Molly Gordon, Rhea Perlman, Deon Cole, Andrea Savage, Mike Epps, Emily Arlook, Alani La La Anthony, Bryan Greenberg, and Julia Louis-Dreyfus.
The official logline reads – A new couple (Hill and London) and their families find themselves examining modern love and family dynamics amidst clashing cultures, societal expectations, and generational differences.
The comedy is set to launch on January 27. Check out the first-look images below.
First Look Images of Idris Elba in 'Luther' Movie Released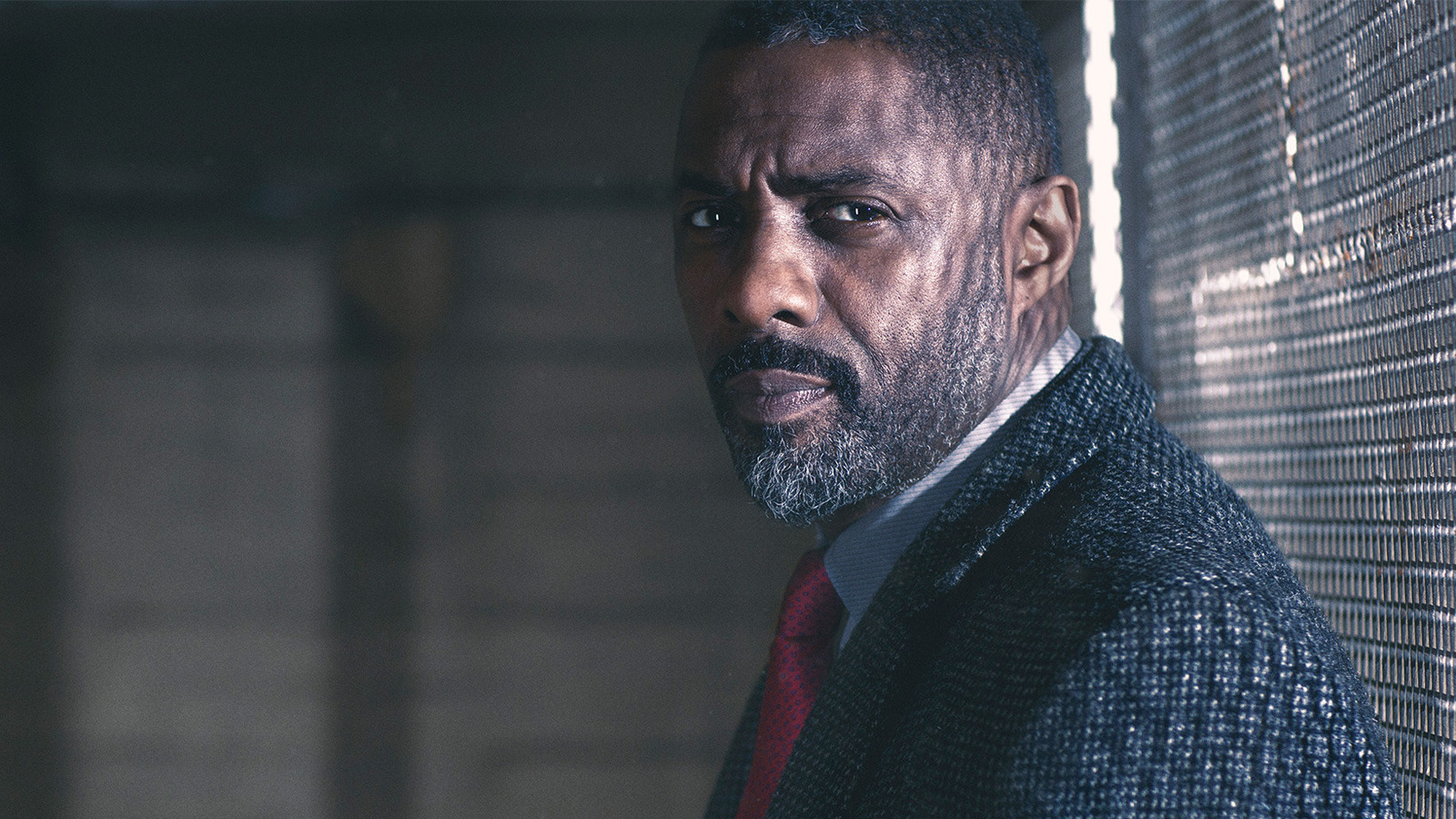 Idris Elba is reprising his role as DCI John Luther in Netflix's upcoming movie version of the series.
The film is described as a continuation of the popular show that aired for a total of five seasons on BBC One. The movie is directed by Jamie Payne and written by Neil Cross.
Luther movie is scheduled to launch in March 2023.