'Two Distant Strangers' and the Reality Black Americans Face Every Day
Written by Betti Halsell
Interview by Tiara Taylor
Creatives have been no stranger to using art as a medium for controversial context. Writer and co-director Travon Free has done just that with the creation of his short film Two Distant Strangers. When his heart was convicted by the racial uprisings that took place last summer, the cycle of grief and anger became a recognizable pattern that Free painted. He partnered with director Martin Desmond Roe to bring forth a film that is sure to leave a life-long impression amongst viewers.
Diving deeper into the intentions of the project, Free unpacked the nature of his idea and the meaning he intends for the the short film to carry. Two Distant Strangers follows a cartoonist Carter James (played by Joey Bada$$) who enters into a dimension of his day on a looped cycle, reliving his worst nightmare.
"This story came from just the raw feeling that I felt around last summer when I was internalizing all the stories you kept seeing and hearing about," the filmmaker reflected on the inspiration behind the film's conception. Free referred to the despair that overshadowed the country when the video of George Floyd's murder was released.
There are so many stories similar to Floyd's – the murder of Breonna Taylor, Ahmuad Arbery, Stephon Clark, Philando Castille, and others. For Free, it was like reliving the same horrendous day – "…You go through this cycle of emotions, processing each one. You're angry and you're sad. You're hopeless and then you find a way to accept it, and get yourself back to life."He continued, "It happened so frequently, you go through that cycle so close together that you find those cycles overlapping."
Two Distant Strangers ingeniously projects what is happening within the Black community, as the same story of police brutality repeating itself. He describes it as "living in the worst version of groundhog's day". Building off that concept, the project was conceived and moved forward into production. The filmmaker depicts the feeling of no escape from the horrific account of brutality that lives within the community, by having the main character live through the same torturous hours over and over again.
The intention of the film is not only to relinquish the shared experience of anguish that comes over people of color, but to also bring attention to the conformity that works as a callous to the insensitivity towards Black people – an entire community must move forward without proper healing or corrective resolve. The community instead orbits a plaguing realm that there is no true escape from.
In regards to the power that lies behind the message of the short film, Free said, "I really wanted that to be a big part of what the film represented. For Black people, it's not something that you don't already know– it's supposed to represent to the world how we feel."
The short offers insight to the affliction that people of color feel when news of injustice revisits their doorsteps. Two Distant Strangers is not just 28 minutes of submersion into an encounter between a white cop and a Black man. It's also 28 minutes of narrative exploration and the humanizing of lives that often aren't seen as valuable.
Touching on the supporting role of Perri (played by Zaria), Free likened Carter to many young men in the world-exploring love interest. However, Perri doesn't just serve as a love interest. She also emulates a model reprensentation of the type of support that someone can provide in situations as these.
Free has been a writer for late-night television for over five years. He started his career doing stand-up comedy. His experience in tackling heavy topics while keeping the audience engaged resonates throughtout the short. The film follows a tragic cycle with pockets of comic relief to ease the weight of the subject matter.
Free's depiction of police brutality is masterfully crafted, making a solid statement of the juxtaposition between people of color and law enforcement. Two Distant Strangers will live as a film presented to bring awareness to those who seek a better understanding of the injustices against black people. Through Free's conviction, he created a conversation piece and a time capsule that can live as a reminder to never stop fighting for the much-needed change.
The credited cast of Two Distant Strangers includes rapper Joey Bada$$, Andrew Howard, and Zaria. The film is co-directed by Martin Desmond Roe with music by James Poyser.
'Resort To Love': Christina Milian Can't Get Away From Her Past In a New Netflix Movie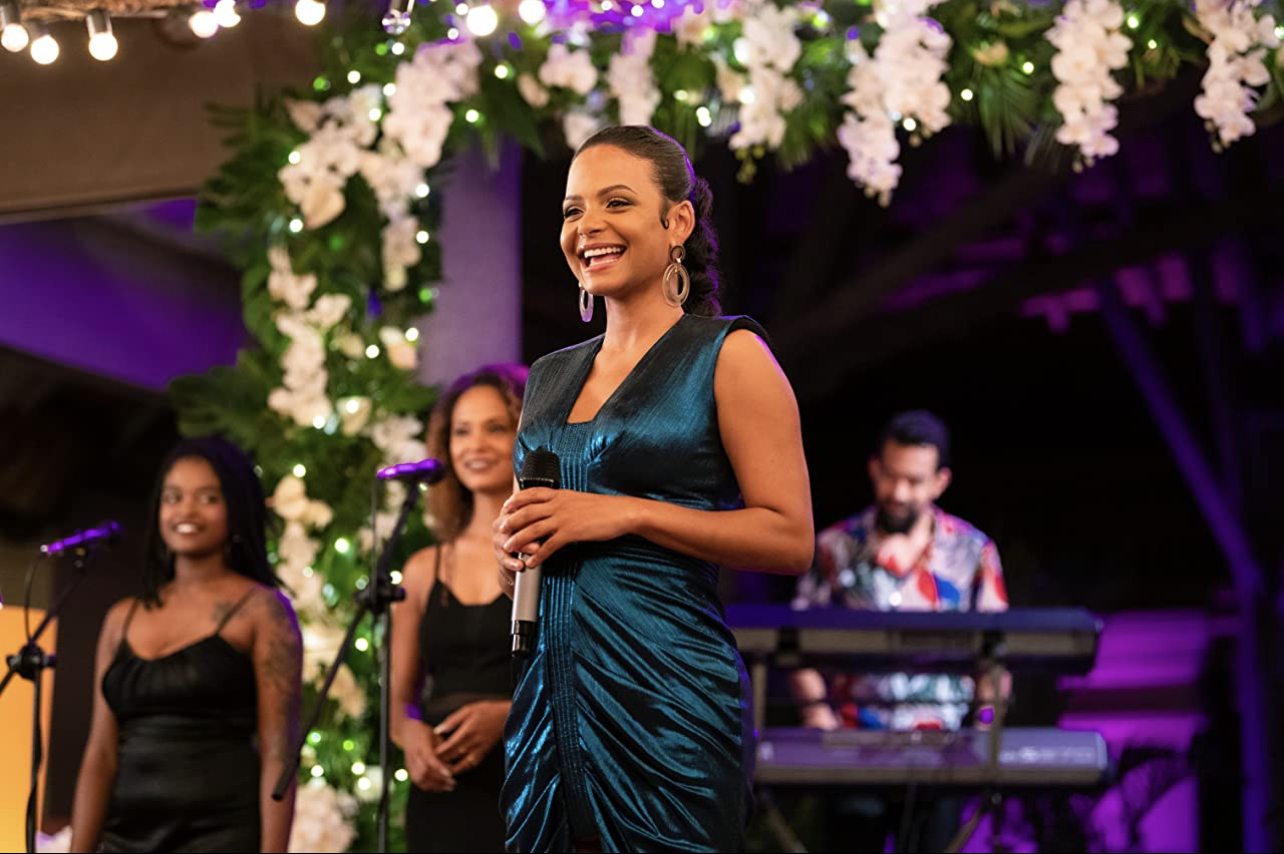 Netflix released the trailer for its new romantic comedy Resort To Love starring Christina Milian, Jay Pharoah, Sinqua Walls, and Christiani Pitts.
Produced by Alicia Keys, the story follows Erica (Milian), who ends up as the entertainment at her ex-fiancé's (Pharoah) wedding after reluctantly taking a gig at a luxurious island resort while in the wake of a music career meltdown.
Resort To Love will premiere on July 29 exclusively on Netflix. Watch the trailer below.
'House Party' Reboot Adds Tamera 'Tee' Kissen To Its Cast (Exclusive)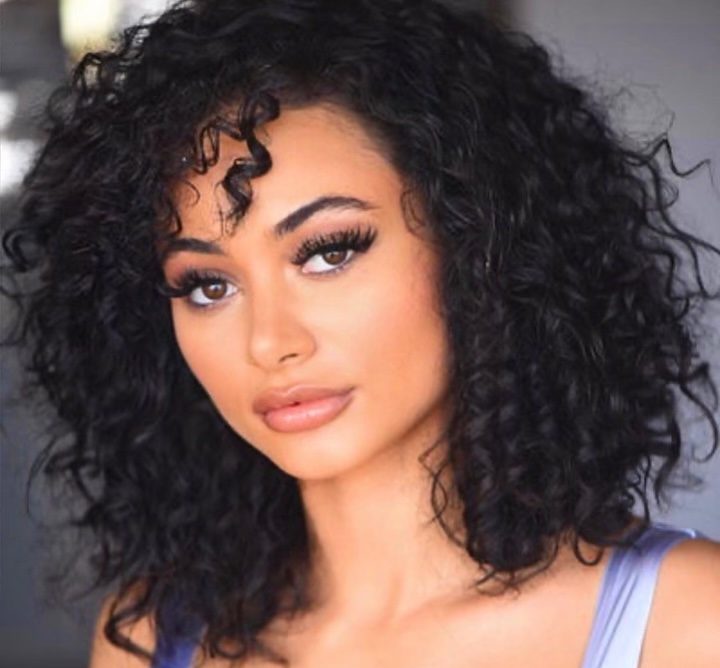 Actress Tamera 'Tee' Kissen has been added to the cast of New Line Cinema's reboot of House Party.
According to reports, LeBron James will produce the 1990 cult classic comedy reboot under his SpringHill Entertainment. The film is helmed by Grammy Award-winning music video director, Calmatic. Emmy-nominated Atlanta writing duo Stephen Glover and Jamal Oloriwrote the script.
The original comedy film follows high schooler Christopher 'Kid' Harris (Christopher 'Kid' Reid) trying to get into his friend Peter 'Play' Martin's (Christopher 'Play' Martin) house party, turning into a wild night of fun and music. Since its release, the film has become a beloved classic and launched many careers, including Tisha-Campbell Martin and Martin Lawrence's. The film was a box office hit and birthed four more sequels – House Party 2 (1991), House Party 3 (1994), House Party 4: Down to the Last Minute (2001), House Party: Tonight's the Night (2013).
Earlier this year, Deadline exclusively reported that rising actors Jorge Lendeborg, Jr. and Tosin Cole were in negotiations to play the titular characters.
Kissen is a comedian, actress, influencer, model, and entrepreneur. Widely known for performing comical skits on social media (which gained her 1.7 million followers in just six months!), her multi-talented personality has secured her top roles in commercial modeling campaigns (CoverGirl, Adidas, Google, etc.) and appearances in several major networks TV shows. The L.A. native played Simone in Dutch opposite Lance Gross, appeared in an episode of MTV's hit show, Wild N' Out, with Nick Cannon, and starred as Kitty on Fox's Rosewood with Morris Chestnut.
Tiffany Haddish and 'When They See Us' Actor Asante Blackk to Star in 'Landscape With Invisible Hand'
MGM studios teamed up with Brad Pitt's Plan B studio to develop a new film project based on the M.T. Anderson novel 'Landscape With Invisible Hand'.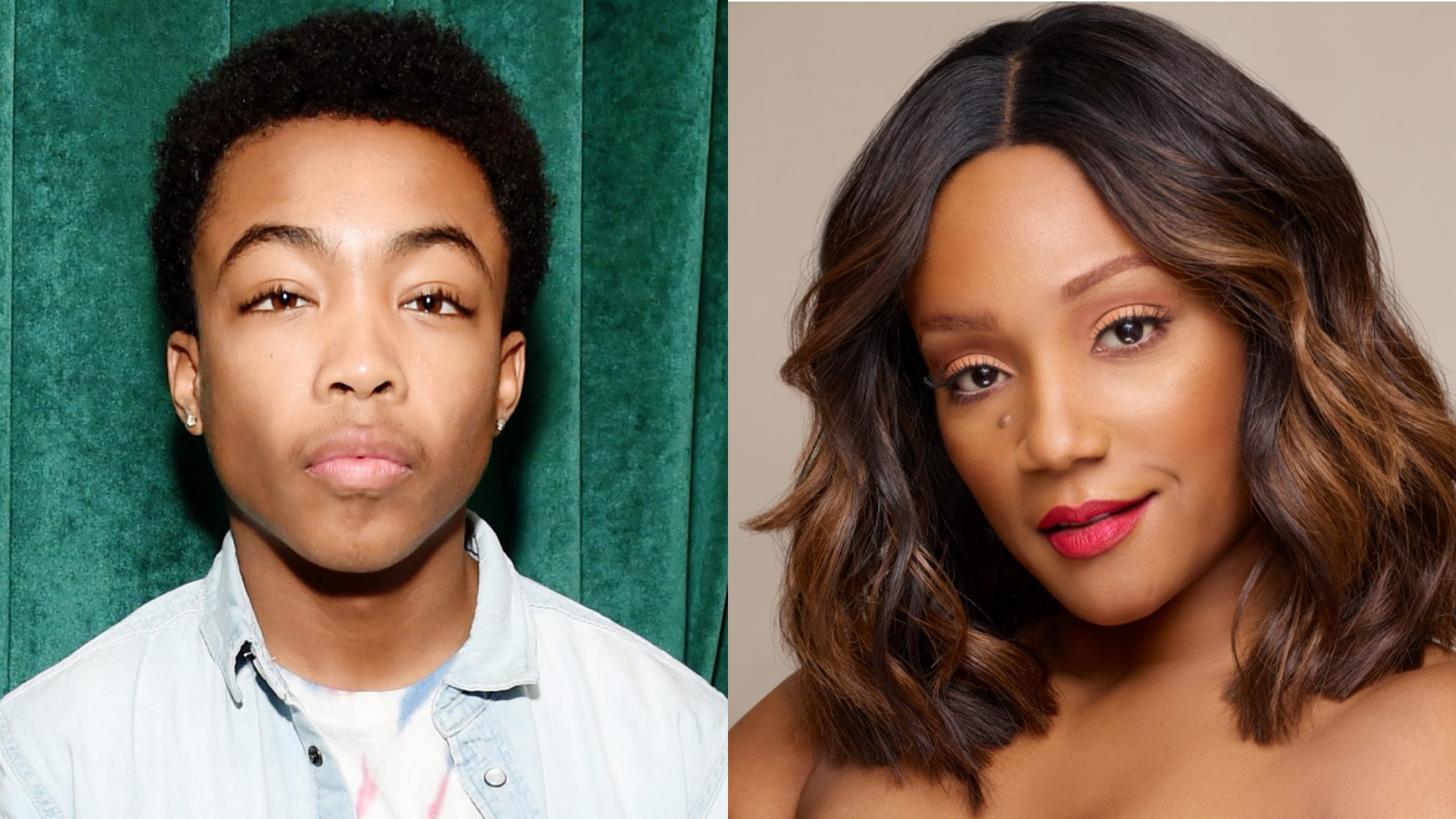 According to an exclusive feature in Variety, Emmy award-winning Actress Tiffany Haddish and Critics' Choice Television Award nominee Asante Blackk will star in the film.
Based on the critically acclaimed book by M.T. Anderson, Landscape With Invisible Hand, Blackk will be playing Haddish's son in the film. According to Variety, the movie has been described as a "stratified, alien future." The project will be guided by the creative hands of Cory Finley (Bad Education). He will write and direct.
The project will showcase a young aspiring artist in his teens (Blackk) who resides in a future timeline where aliens known as vuvv has taken over Earth. The young artist finds a way to shine and rise to fame through the advanced technology that collapsed the world's economy by using the power of love and curiosity. However, the plot twist involves a nostalgic feeling on how all present-day reality star romances end.
This will be one of Blackk's first major movie roles since his debut on the big screen. The young talent has earned Emmy, NAACP, and Critics Choice Award nominations for his performances in When They See Us, and This is Us.
Annapurna Pictures will be heading the project's production, along with Plan B and MGM, noting that Plan B and MGM are under a production that was established last year.
According to Deadline, the film will be released in theaters in the U.S. via MGM distribution. The studio also recently acquired distribution rights of Zoe Kravitz's Pussy Island.
Details about the movie release have not yet been disclosed, but with the talent and studio backing, the film is one to look forward to.