'Two Distant Strangers' and the Reality Black Americans Face Every Day
Written by Betti Halsell
Interview by Tiara Taylor
Creatives have been no stranger to using art as a medium for controversial context. Writer and co-director Travon Free has done just that with the creation of his short film Two Distant Strangers. When his heart was convicted by the racial uprisings that took place last summer, the cycle of grief and anger became a recognizable pattern that Free painted. He partnered with director Martin Desmond Roe to bring forth a film that is sure to leave a life-long impression amongst viewers.
Diving deeper into the intentions of the project, Free unpacked the nature of his idea and the meaning he intends for the the short film to carry. Two Distant Strangers follows a cartoonist Carter James (played by Joey Bada$$) who enters into a dimension of his day on a looped cycle, reliving his worst nightmare.
"This story came from just the raw feeling that I felt around last summer when I was internalizing all the stories you kept seeing and hearing about," the filmmaker reflected on the inspiration behind the film's conception. Free referred to the despair that overshadowed the country when the video of George Floyd's murder was released.
There are so many stories similar to Floyd's – the murder of Breonna Taylor, Ahmuad Arbery, Stephon Clark, Philando Castille, and others. For Free, it was like reliving the same horrendous day – "…You go through this cycle of emotions, processing each one. You're angry and you're sad. You're hopeless and then you find a way to accept it, and get yourself back to life."He continued, "It happened so frequently, you go through that cycle so close together that you find those cycles overlapping."
Two Distant Strangers ingeniously projects what is happening within the Black community, as the same story of police brutality repeating itself. He describes it as "living in the worst version of groundhog's day". Building off that concept, the project was conceived and moved forward into production. The filmmaker depicts the feeling of no escape from the horrific account of brutality that lives within the community, by having the main character live through the same torturous hours over and over again.
The intention of the film is not only to relinquish the shared experience of anguish that comes over people of color, but to also bring attention to the conformity that works as a callous to the insensitivity towards Black people – an entire community must move forward without proper healing or corrective resolve. The community instead orbits a plaguing realm that there is no true escape from.
In regards to the power that lies behind the message of the short film, Free said, "I really wanted that to be a big part of what the film represented. For Black people, it's not something that you don't already know– it's supposed to represent to the world how we feel."
The short offers insight to the affliction that people of color feel when news of injustice revisits their doorsteps. Two Distant Strangers is not just 28 minutes of submersion into an encounter between a white cop and a Black man. It's also 28 minutes of narrative exploration and the humanizing of lives that often aren't seen as valuable.
Touching on the supporting role of Perri (played by Zaria), Free likened Carter to many young men in the world-exploring love interest. However, Perri doesn't just serve as a love interest. She also emulates a model reprensentation of the type of support that someone can provide in situations as these.
Free has been a writer for late-night television for over five years. He started his career doing stand-up comedy. His experience in tackling heavy topics while keeping the audience engaged resonates throughtout the short. The film follows a tragic cycle with pockets of comic relief to ease the weight of the subject matter.
Free's depiction of police brutality is masterfully crafted, making a solid statement of the juxtaposition between people of color and law enforcement. Two Distant Strangers will live as a film presented to bring awareness to those who seek a better understanding of the injustices against black people. Through Free's conviction, he created a conversation piece and a time capsule that can live as a reminder to never stop fighting for the much-needed change.
The credited cast of Two Distant Strangers includes rapper Joey Bada$$, Andrew Howard, and Zaria. The film is co-directed by Martin Desmond Roe with music by James Poyser.
'F9: The Fast Saga' Trailer: The Franchise Is Going To Outer Space
Fast and Furious 9 is heading to outer space
The newest Fast 9 trailer has arrived and it teases a move into space. In the clip, Tyrese Gibson and Ludacris are seen preparing to break the atmosphere in a rocket car.
This time around, the 'fast' family will be facing off against John Cena, who is playing Jakob Toretto – Dom and Mia's brother. He will join forces with Cipher (Charlize Theron's villainous hacker from The Fate of the Furious).
F9 was originally set to hit theaters on May 22nd, 2020, but was postponed due to the COVID-19 pandemic. It will now premiere in theaters on June 25th. Watch the trailer below.
A Madea Prequel Series Titled "Mabel" is in Development
Actor, director and mogul Tyler Perry is currently developing a prequel series for his famed character Madea at Showtime.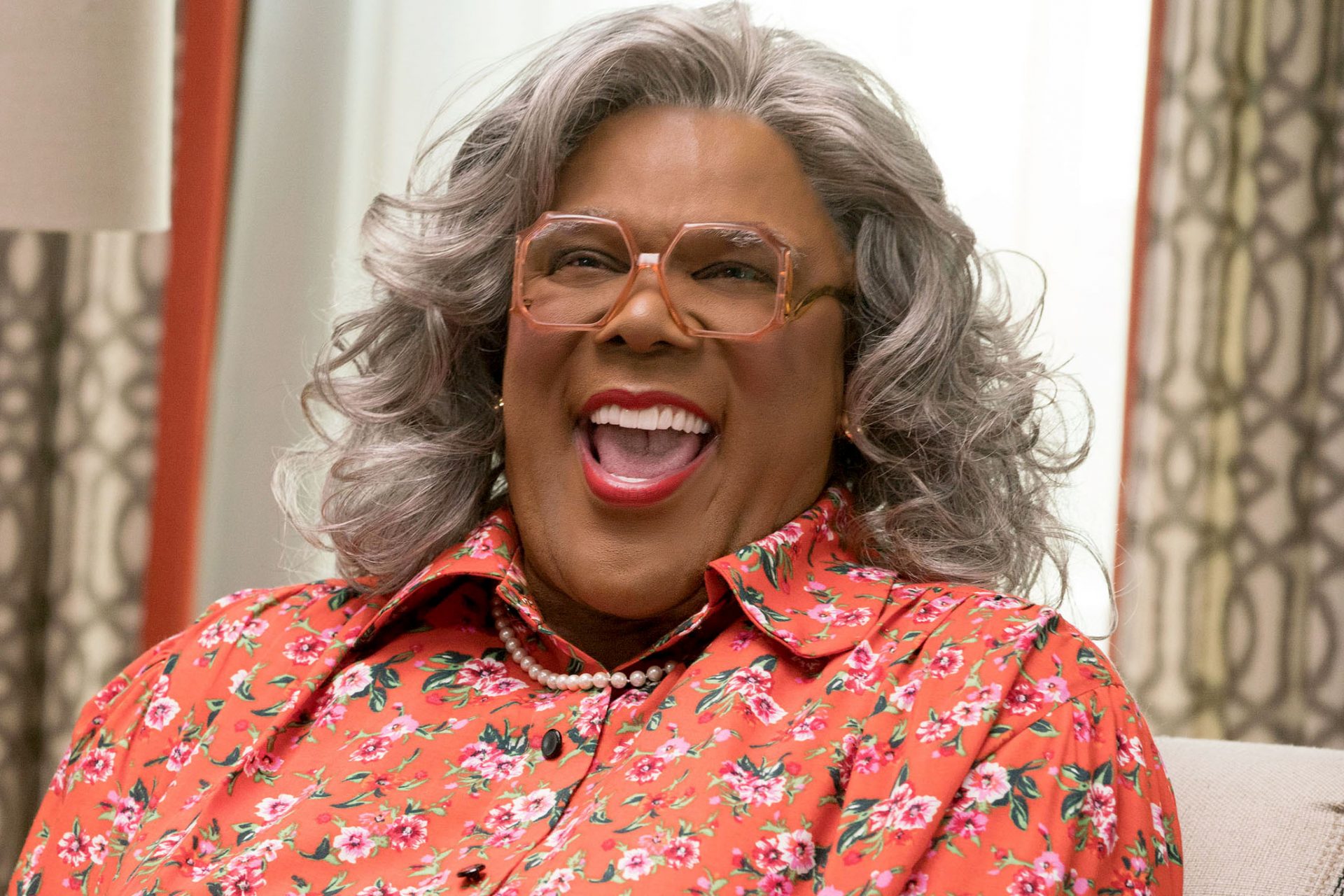 written by Nichelle Taylor
According to  Variety,  the series titled Mabel will unveil the life of Madea before she became the iconic character in Perry's stage plays and films.
Mabel's official description notes: "Every great story has to start somewhere, and every legend has a beginning. Long before she was the force of nature known as Madea, she was a smart, fierce, irresistible, dangerous, crazy 20-something black woman named… Mabel Simmons. When She moved to Atlanta in 1972, she set the city — and world  — on fire!"
Showtime has ordered several scripts of the show created by Perry and Tim Palen. JaNeika James and JaSheika James will write and executive produce the series alongside Palen and Perry.
Madea, the character who catapulted the career of Tyler Perry, made her first appearance on theatre stages when Perry was solely a playwright. The character has since starred in 9 films and has appeared in 11 total. A few of those starring films include Diary of a Mad Black Woman, Madea Goes to Jail, and Madea's Big Happy Family. As of today, all nine Madea films have generated over $500 million around the globe.
There is no word yet on a release date for the series.
"Hitman's Wife's Bodyguard": Samuel L. Jackson, Salma Hayek & Ryan Reynolds Are Teaming Up Once Again
The first teaser trailer for The Hitman's Wife's Bodyguard, a sequel to the 2017 action-comedy The Hitman's Bodyguard, has dropped.
Set four years after the events in the original film, bodyguard Michael Bryce (Ryan Reynolds) once again gets involved with assassin Darius Kincaid (Samuel L. Jackson). However, this time, he is forced into action by Darius's even more volatile wife, the infamous international con artist Sonia Kincaid (Salma Hayek). As Bryce is driven over the edge by his two most dangerous protectees, the trio gets in over their heads in a global plot and soon finds that they are all that stands between Europe and a vengeful and powerful madman (Antonio Banderas). Joining the sequel are also Morgan Freeman, Richard E. Grant, and Frank Grillo.
The Hitman's Wife's Bodyguard will land in theaters on June 16, 2021.
Watch the first look at the upcoming action comedy below.