'Two Distant Strangers' and the Reality Black Americans Face Every Day
Written by Betti Halsell
Interview by Tiara Taylor
Creatives have been no stranger to using art as a medium for controversial context. Writer and co-director Travon Free has done just that with the creation of his short film Two Distant Strangers. When his heart was convicted by the racial uprisings that took place last summer, the cycle of grief and anger became a recognizable pattern that Free painted. He partnered with director Martin Desmond Roe to bring forth a film that is sure to leave a life-long impression amongst viewers.
Diving deeper into the intentions of the project, Free unpacked the nature of his idea and the meaning he intends for the the short film to carry. Two Distant Strangers follows a cartoonist Carter James (played by Joey Bada$$) who enters into a dimension of his day on a looped cycle, reliving his worst nightmare.
"This story came from just the raw feeling that I felt around last summer when I was internalizing all the stories you kept seeing and hearing about," the filmmaker reflected on the inspiration behind the film's conception. Free referred to the despair that overshadowed the country when the video of George Floyd's murder was released.
There are so many stories similar to Floyd's – the murder of Breonna Taylor, Ahmuad Arbery, Stephon Clark, Philando Castille, and others. For Free, it was like reliving the same horrendous day – "…You go through this cycle of emotions, processing each one. You're angry and you're sad. You're hopeless and then you find a way to accept it, and get yourself back to life."He continued, "It happened so frequently, you go through that cycle so close together that you find those cycles overlapping."
Two Distant Strangers ingeniously projects what is happening within the Black community, as the same story of police brutality repeating itself. He describes it as "living in the worst version of groundhog's day". Building off that concept, the project was conceived and moved forward into production. The filmmaker depicts the feeling of no escape from the horrific account of brutality that lives within the community, by having the main character live through the same torturous hours over and over again.
The intention of the film is not only to relinquish the shared experience of anguish that comes over people of color, but to also bring attention to the conformity that works as a callous to the insensitivity towards Black people – an entire community must move forward without proper healing or corrective resolve. The community instead orbits a plaguing realm that there is no true escape from.
In regards to the power that lies behind the message of the short film, Free said, "I really wanted that to be a big part of what the film represented. For Black people, it's not something that you don't already know– it's supposed to represent to the world how we feel."
The short offers insight to the affliction that people of color feel when news of injustice revisits their doorsteps. Two Distant Strangers is not just 28 minutes of submersion into an encounter between a white cop and a Black man. It's also 28 minutes of narrative exploration and the humanizing of lives that often aren't seen as valuable.
Touching on the supporting role of Perri (played by Zaria), Free likened Carter to many young men in the world-exploring love interest. However, Perri doesn't just serve as a love interest. She also emulates a model reprensentation of the type of support that someone can provide in situations as these.
Free has been a writer for late-night television for over five years. He started his career doing stand-up comedy. His experience in tackling heavy topics while keeping the audience engaged resonates throughtout the short. The film follows a tragic cycle with pockets of comic relief to ease the weight of the subject matter.
Free's depiction of police brutality is masterfully crafted, making a solid statement of the juxtaposition between people of color and law enforcement. Two Distant Strangers will live as a film presented to bring awareness to those who seek a better understanding of the injustices against black people. Through Free's conviction, he created a conversation piece and a time capsule that can live as a reminder to never stop fighting for the much-needed change.
The credited cast of Two Distant Strangers includes rapper Joey Bada$$, Andrew Howard, and Zaria. The film is co-directed by Martin Desmond Roe with music by James Poyser.
'Master': Regina Hall Stars in New Horror Movie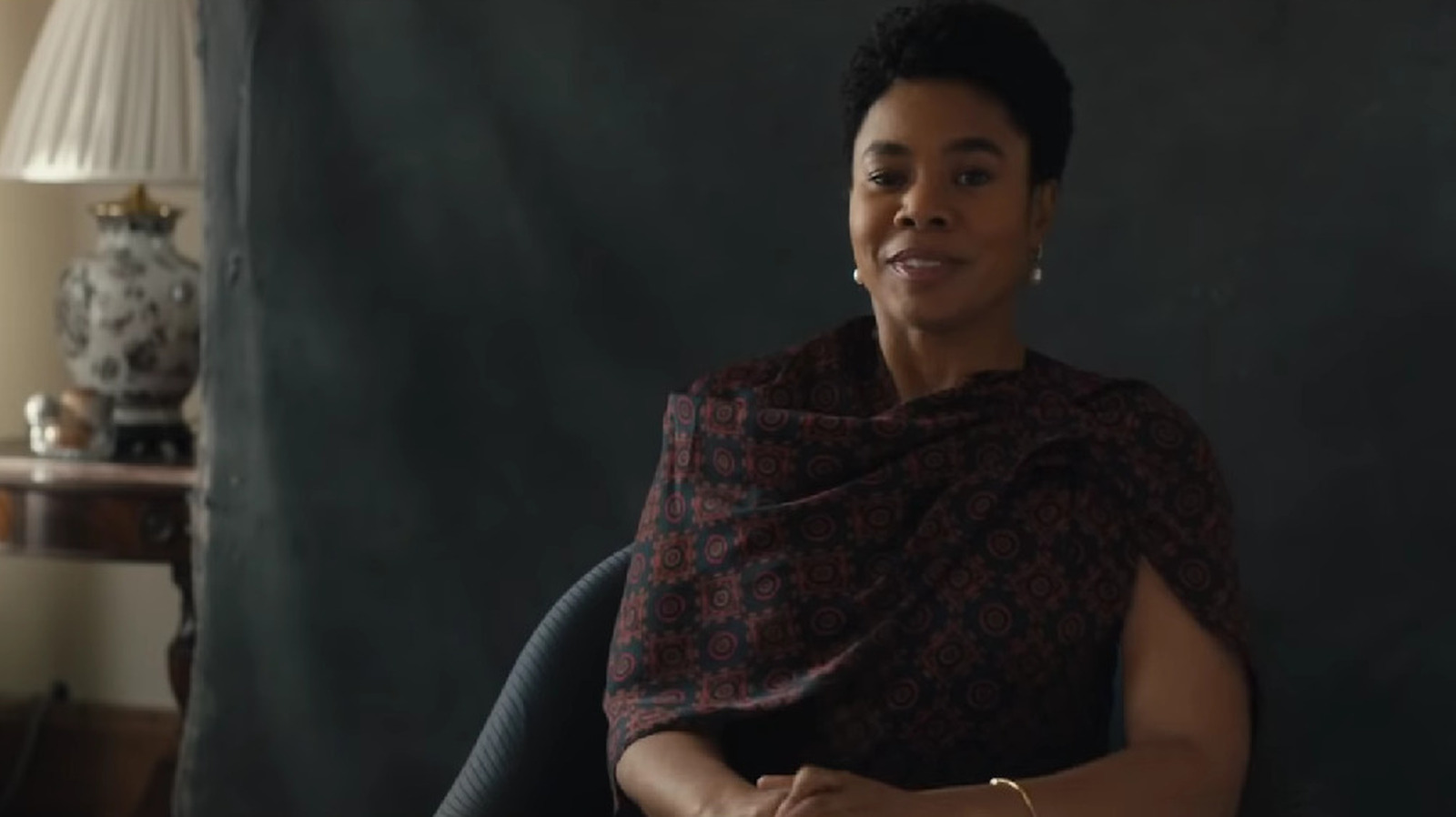 Amazon Studios debuted the official trailer for its upcoming thriller titled Master, starring Regina Hall. The film first premiered during the 2022 Sundance Film Festival and will be released in theaters and on Prime Video on Friday, March 18.
Written and directed by Mariama Diallo, Master tells the story of three women who strive to find their place at a prestigious New England university whose frosty elitism may disguise something more sinister. Professor Gail Bishop (Hall) has recently been promoted to "Master" of a residence hall, the first time at storied Ancaster College that a Black woman has held the post.
Determined to breathe new life into a centuries-old tradition, Gail soon finds herself wrapped up in the trials and tribulations of Jasmine Moore (Zoe Renee), an energetic and optimistic Black freshman. Jasmine's time at Ancaster hits a snag early on when she's assigned a dorm room that is rumored to be haunted. Things get worse when Jasmine clashes in the classroom with Liv Beckman (Amber Gray), a professor in the middle of her own racially charged tenure review. As Gail tries to maintain order and fulfill the duties of a Master, the cracks begin to show in Ancaster's once-immaculate facade. After a career spent fighting to make it into Ancaster's inner circle, Gail is confronted with the horrifying prospect of what lies beneath, her question ultimately becoming not whether the school is haunted but by whom.
Watch the trailer below.
'The Woman King': Viola Davis Is a Fierce General In New Drama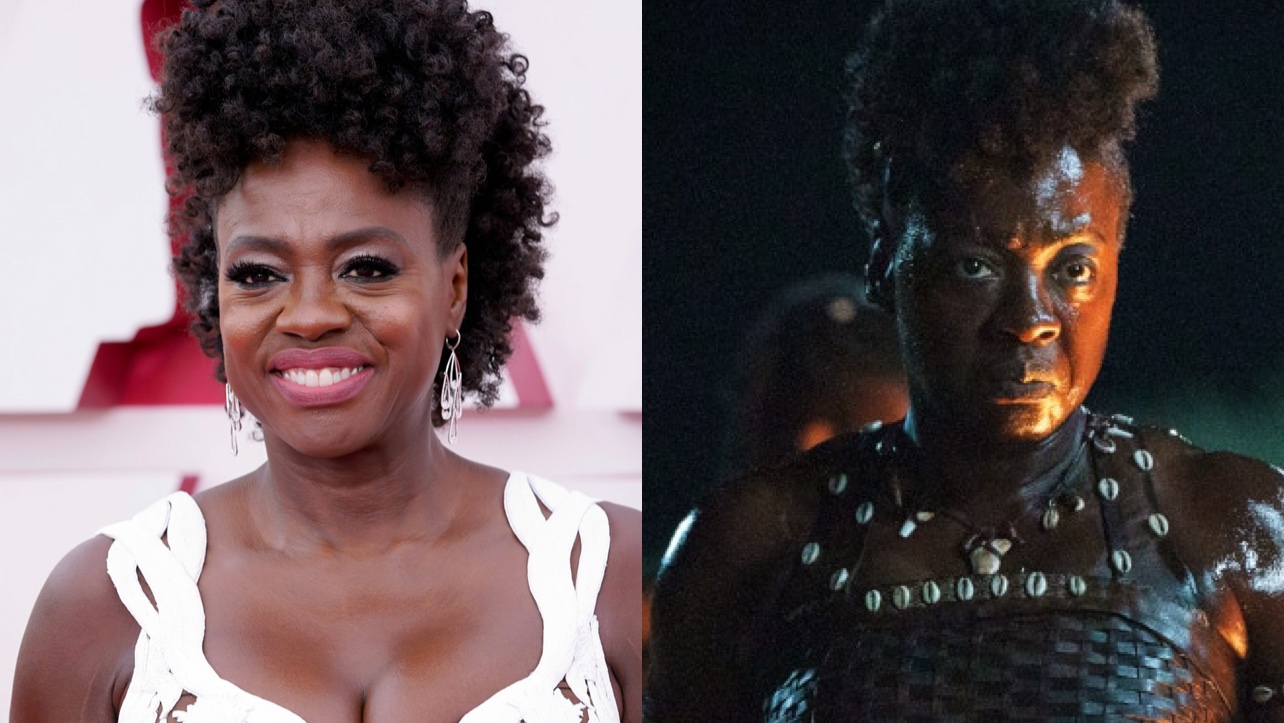 TriStar Pictures has released the first look images from their upcoming film 'The Woman King' starring Academy winner Viola Davis. The visuals were published on the first day of Black History Month; the movie is set to be released later this year.
Inspired by true events, 'The Woman King' tells the story of Nanisca (Davis), a general of an all-female military group in the Kingdom of Dahomey, one of the most powerful states of Africa in the 18th and 19th centuries. The historical epic follows Nanisca and her military recruit Nawi (Thuso Mbedu) as they fight against enemies who violated their honor, enslaved their people, and threatened to destroy everything they have lived for.
Gina Prince-Bythewood ('Love & Basketball,' 'Beyond the Lights') is directing with the script by Dana Stevens ('City of Angels', 'Fatherhood'). Also starring in the film are Lashana Lynch, John Boyega, Sheila Atim, Adrienne Warren, Jayme Lawson, and Hero Fiennes-Tiffin.
Davis took it to Twitter to share her excitement over the upcoming movie release.
"I'm deeply honored and excited to bring this incredible story of these badass female warriors to life." She tweeted, "Get ready for THE WOMAN KING, exclusively in movie theaters this fall!!"
Davis' upcoming projects also include Showtime's highly anticipated White House drama titled 'The First Lady,' in which she plays the former first lady Michelle Obama.
'The Woman King' will premiere in theaters on September 16.
Mary J Blige's Most Memorable roles: From Guest Appearances to an Oscar Nomination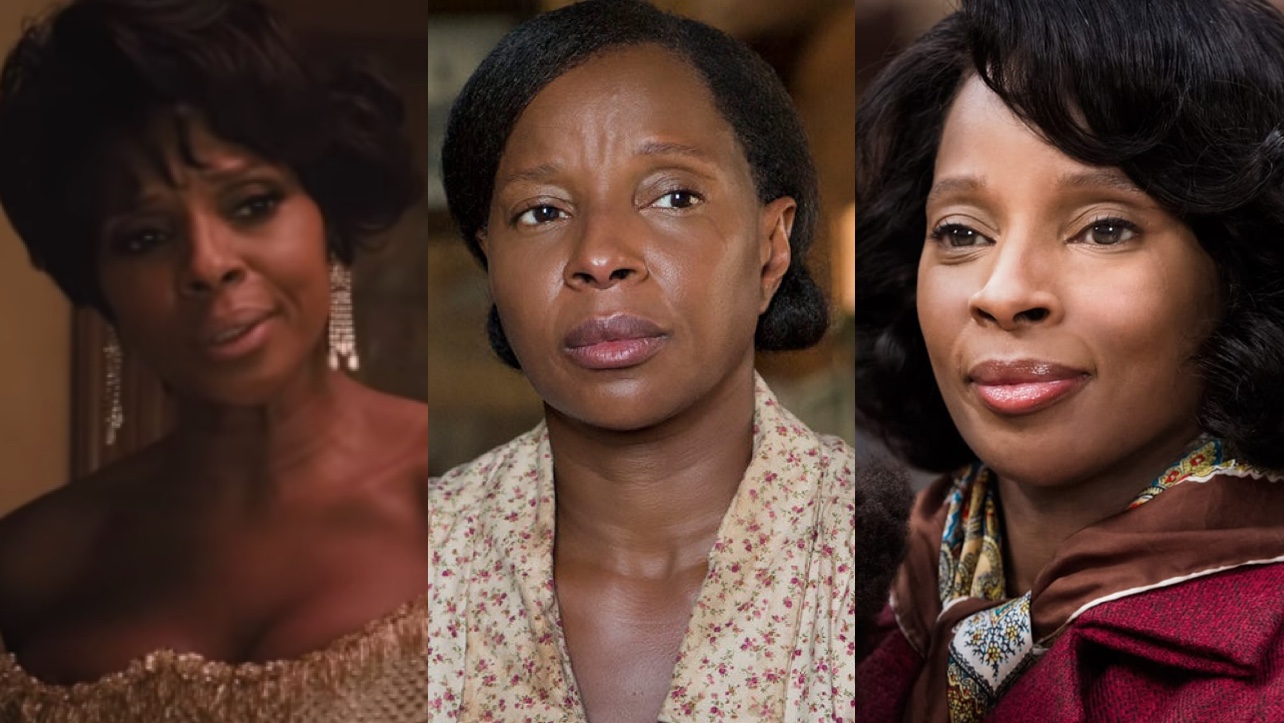 Mary J Blige has been a music icon for many years now. With 13 studio albums and many awards, she has made her name known across the globe. Today, however, her portfolio includes not only music-related accolades. The R&B queen is making significant strides in the television and film industry. One of the biggest of them was her 2018 Oscar nomination for supporting actress for her role in Netflix's Mudbound. And this is just the beginning!
Here are Blige's most memorable television and movie roles thus far.
I Can Do All Bad By Myself (2009)
Tyler Perry gave Blige her first feature film role. She played an inspiring singing bartender at the nightclub. Before this, the singer/songwriter only had cameos on television. I Can Do All Bad By Myself also starred Taraji P. Henson.