Eddie Murphy's 'Coming 2 America'- Movie Review
by Betty Halsell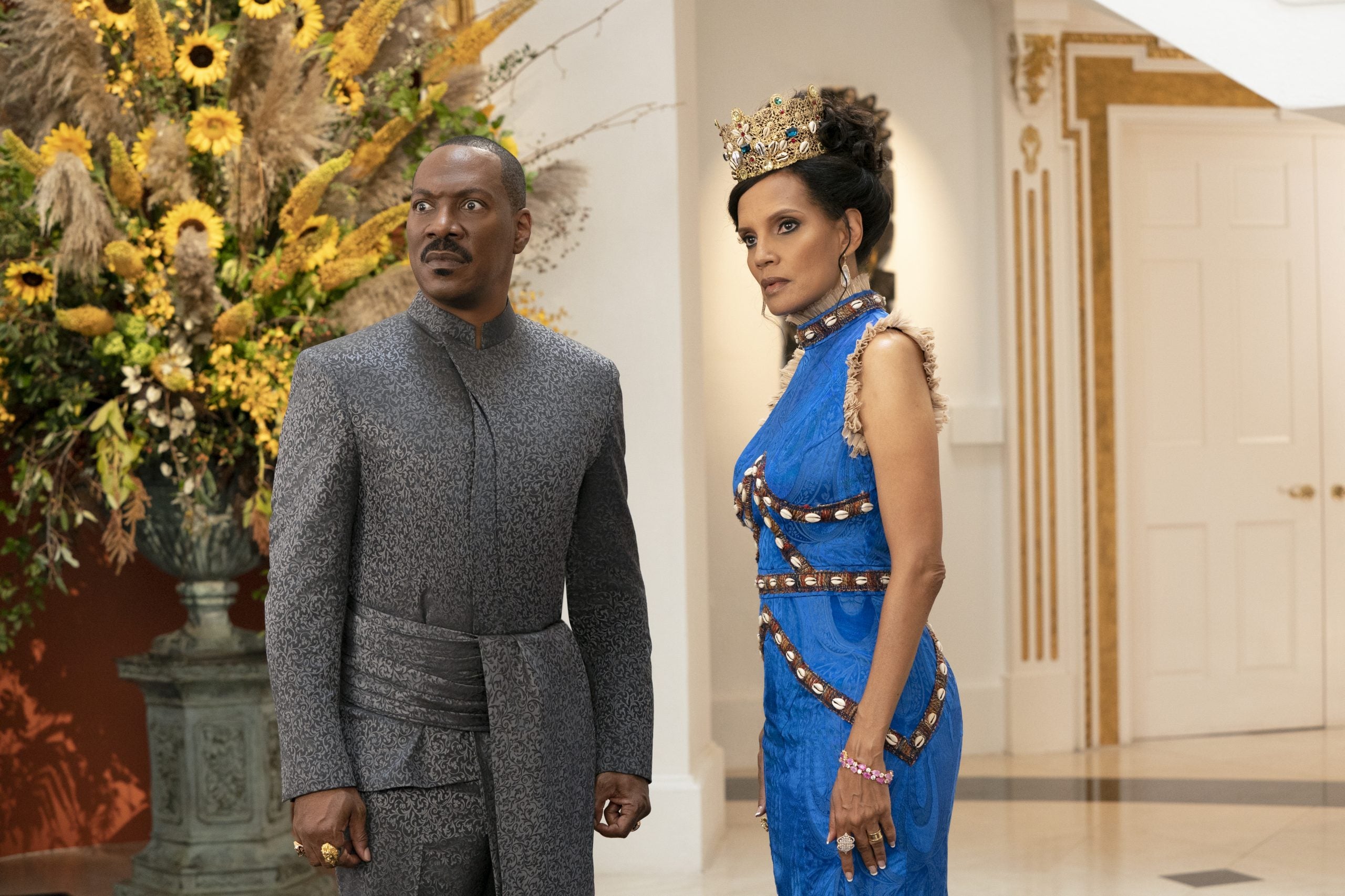 Coming 2 America unearthed bejeweled life lessons, sewn in with the fabrics of true love. It touched on blended families, racism, feminism, and just a touch of true passion and diplomatic change. Paramount Pictures, New Republic Pictures, Eddie Murphy Productions, and Misher Films carefully groomed this sequel to sit on the throne as the next American classic.
Coming 2 America is the true royal oat to the 1988 narrative. The movie picks up 30 years later, back in Zamunda. The future king Akeem (Eddie Murphy) and his beloved wife, Lisa (Shari Headley), arise to their three daughters wishing them a happy anniversary. It is important for there to be a male heir to carry out the patriotic rule of the country in royal families, this was something Prince Akeem assumed he failed at accomplishing. However, to his surprise, a royal oat was sewn, Lavelle Johnson (Jermaine Fowler) sprouted back in the land of Queens.
Prince Akeem soon becomes king, and with the new crown, comes new weight. Coming 2 America presented real scenarios like a blended family, Queen Lisa and Levelle's mother (Leslie Jones) were vastly different but found common ground.
The movie touched on the rule of tradition that overshadows the change for the future, as Meeka (Kiki Lane) eldest royal daughter, watched her dreams of being Queen fade away as soon as there was talk of a son. Women in Zamunda spoke of owning their own business, but solemnly knew according to Zamunda Law, it was not possible. The sequel presented each problem smoothly – they were serious issues, without political heaviness.
Getting into the design and feel of Zamunda, one could assume the wealth of this country is on the highest scale. They pulled from both African and African-American cultures. The entrances of General Izzy (Wesley Snipes) paralleled 'stepping' from Black fraternities/sororities (think stomp the yard every time General Izzy entered the scene.) The costumes were curated by Oscar award-winning Ruth E. Carter, who was the designer behind Wakanda's sense of fashion.
Although there wasn't an official breakdown of what African tribes inspired Carter, she is known to pull from South Africa, using African lace, symbols, and their traditional headdress as statement pieces. Each character presented a unique style, Prince Lavelle interpreted the royal stride and attire to fit his personal taste of swag and cadence. All the intricate nuances that make up Black culture were joined with the vivacious origins of African heritage, which was a beautiful marriage of its own. Also, the athletic brand Puma was spotted making their renditions of African-inspired gear in the movie.
The sequel upheld the presence of being over the top like the 1980s original, with a dash of new flavor, giving it a different soulful bite. There were quick peeks into places that made the classic movie the crowned jewel that it is, such as McDowell's fast food eatery, adding "healthier options." The ingenious characters Murphy created were peppered throughout the film effortlessly.
Nostalgic cameo appearances throughout the journey were made the singing royal announcer Oha (Paul Bates), Morris and Clarence from the barbershop(Arsenio Hall and Murphy), the womanizing pastor Reverend Brown (Hall), the arranged betrothed Imani Izzy (Vanessa Bell Calloway), and Randy "Sexual Chocolate" Watson (Murphy) all played into the new story of royalty.
Love expanded as the root of the story, planting different seeds where it was needed. The affection between a son and his mother who raised him, the love of tradition and family honor, and how love can also be the seed for change. Throughout the movie, Prince Akeem once again evolves to another version of himself, bringing along his country to a new level of progression.
The credits had a few sparks as well, with much-wanted bloopers and an unexpected musical artist doing the cover of the endearing serenade, " She's Your Queen." Much like the 1988 original, the sequel was light-hearted but tackled some of the most tangible issues that America is facing today, Coming 2 America brought back a much-needed smile and feel-good reality that the nation is looking to get back to.
Available March 5 exclusively on Amazon Prime.
'Master': Regina Hall Stars in New Horror Movie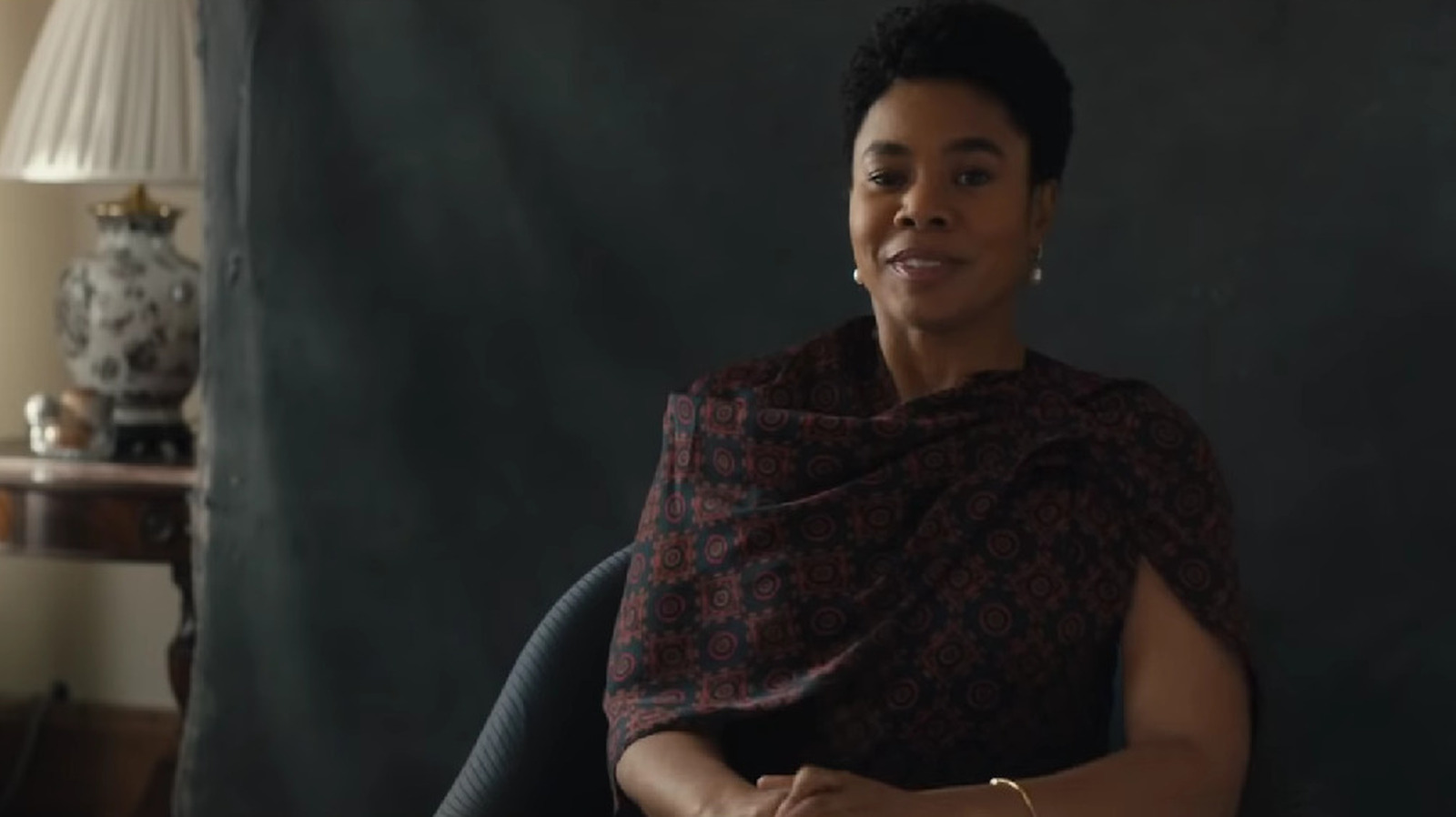 Amazon Studios debuted the official trailer for its upcoming thriller titled Master, starring Regina Hall. The film first premiered during the 2022 Sundance Film Festival and will be released in theaters and on Prime Video on Friday, March 18.
Written and directed by Mariama Diallo, Master tells the story of three women who strive to find their place at a prestigious New England university whose frosty elitism may disguise something more sinister. Professor Gail Bishop (Hall) has recently been promoted to "Master" of a residence hall, the first time at storied Ancaster College that a Black woman has held the post.
Determined to breathe new life into a centuries-old tradition, Gail soon finds herself wrapped up in the trials and tribulations of Jasmine Moore (Zoe Renee), an energetic and optimistic Black freshman. Jasmine's time at Ancaster hits a snag early on when she's assigned a dorm room that is rumored to be haunted. Things get worse when Jasmine clashes in the classroom with Liv Beckman (Amber Gray), a professor in the middle of her own racially charged tenure review. As Gail tries to maintain order and fulfill the duties of a Master, the cracks begin to show in Ancaster's once-immaculate facade. After a career spent fighting to make it into Ancaster's inner circle, Gail is confronted with the horrifying prospect of what lies beneath, her question ultimately becoming not whether the school is haunted but by whom.
Watch the trailer below.
'The Woman King': Viola Davis Is a Fierce General In New Drama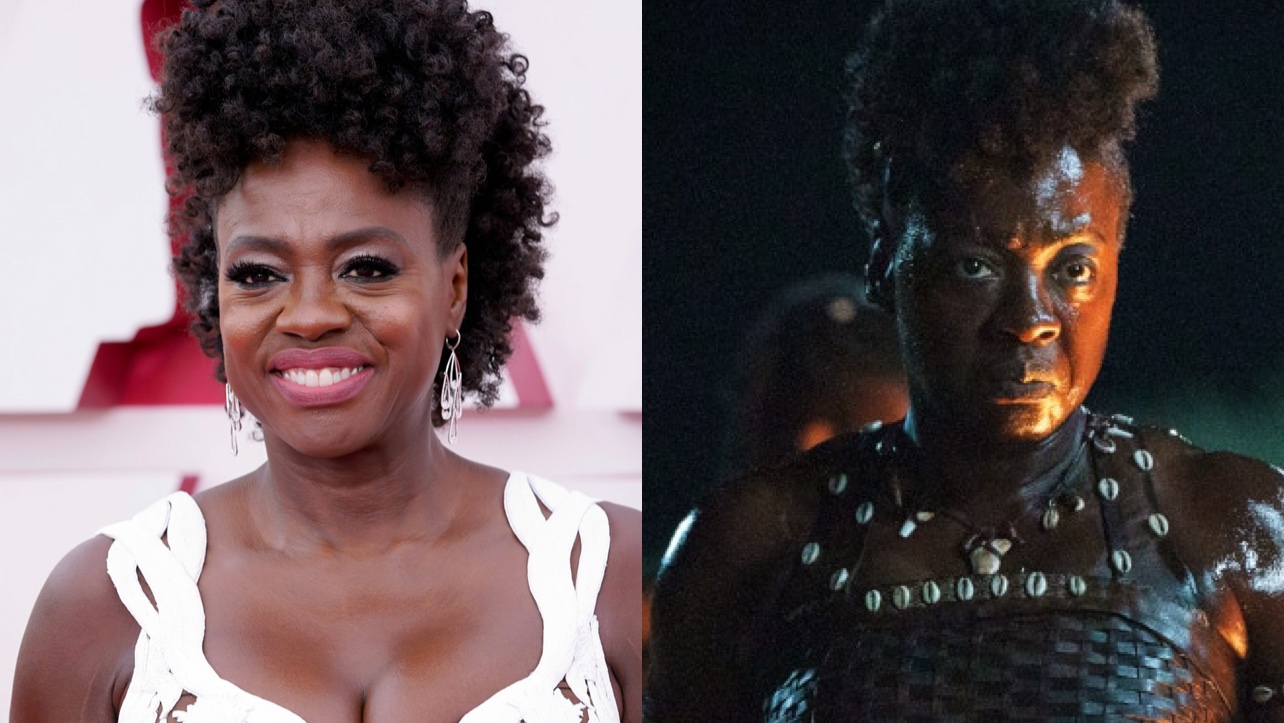 TriStar Pictures has released the first look images from their upcoming film 'The Woman King' starring Academy winner Viola Davis. The visuals were published on the first day of Black History Month; the movie is set to be released later this year.
Inspired by true events, 'The Woman King' tells the story of Nanisca (Davis), a general of an all-female military group in the Kingdom of Dahomey, one of the most powerful states of Africa in the 18th and 19th centuries. The historical epic follows Nanisca and her military recruit Nawi (Thuso Mbedu) as they fight against enemies who violated their honor, enslaved their people, and threatened to destroy everything they have lived for.
Gina Prince-Bythewood ('Love & Basketball,' 'Beyond the Lights') is directing with the script by Dana Stevens ('City of Angels', 'Fatherhood'). Also starring in the film are Lashana Lynch, John Boyega, Sheila Atim, Adrienne Warren, Jayme Lawson, and Hero Fiennes-Tiffin.
Davis took it to Twitter to share her excitement over the upcoming movie release.
"I'm deeply honored and excited to bring this incredible story of these badass female warriors to life." She tweeted, "Get ready for THE WOMAN KING, exclusively in movie theaters this fall!!"
Davis' upcoming projects also include Showtime's highly anticipated White House drama titled 'The First Lady,' in which she plays the former first lady Michelle Obama.
'The Woman King' will premiere in theaters on September 16.
Mary J Blige's Most Memorable roles: From Guest Appearances to an Oscar Nomination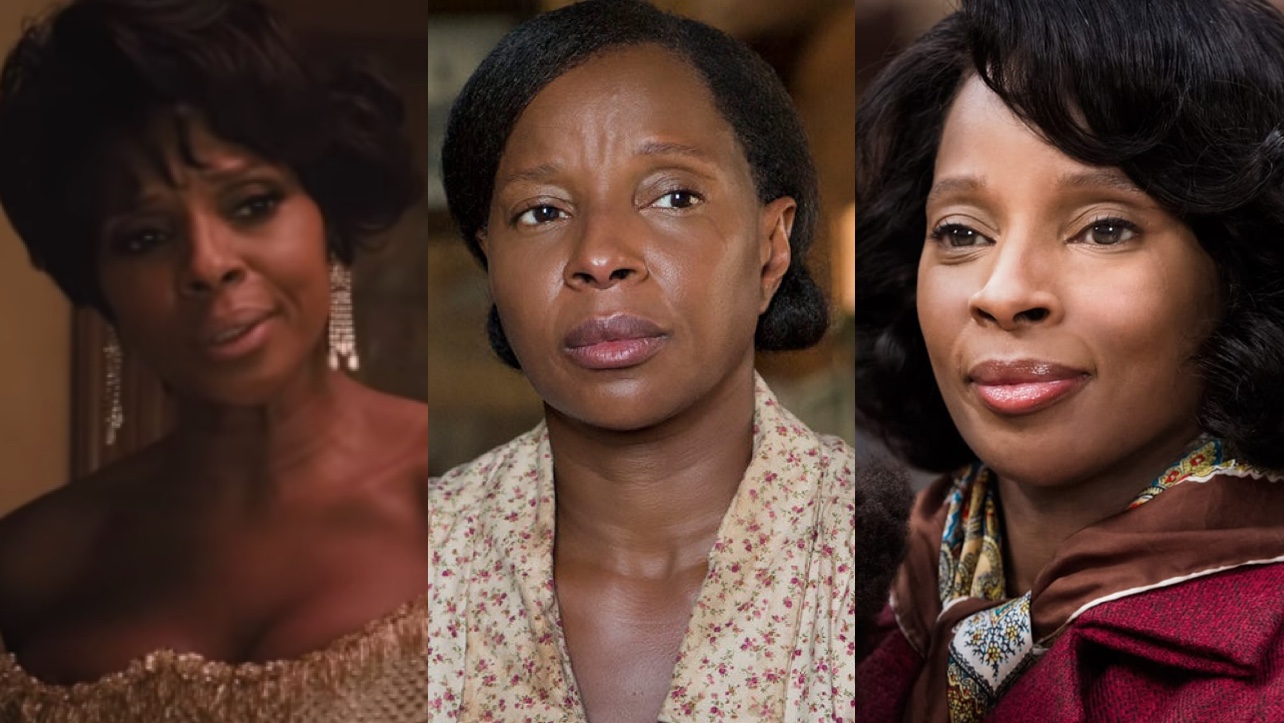 Mary J Blige has been a music icon for many years now. With 13 studio albums and many awards, she has made her name known across the globe. Today, however, her portfolio includes not only music-related accolades. The R&B queen is making significant strides in the television and film industry. One of the biggest of them was her 2018 Oscar nomination for supporting actress for her role in Netflix's Mudbound. And this is just the beginning!
Here are Blige's most memorable television and movie roles thus far.
I Can Do All Bad By Myself (2009)
Tyler Perry gave Blige her first feature film role. She played an inspiring singing bartender at the nightclub. Before this, the singer/songwriter only had cameos on television. I Can Do All Bad By Myself also starred Taraji P. Henson.