Eddie Murphy's 'Coming 2 America'- Movie Review
by Betty Halsell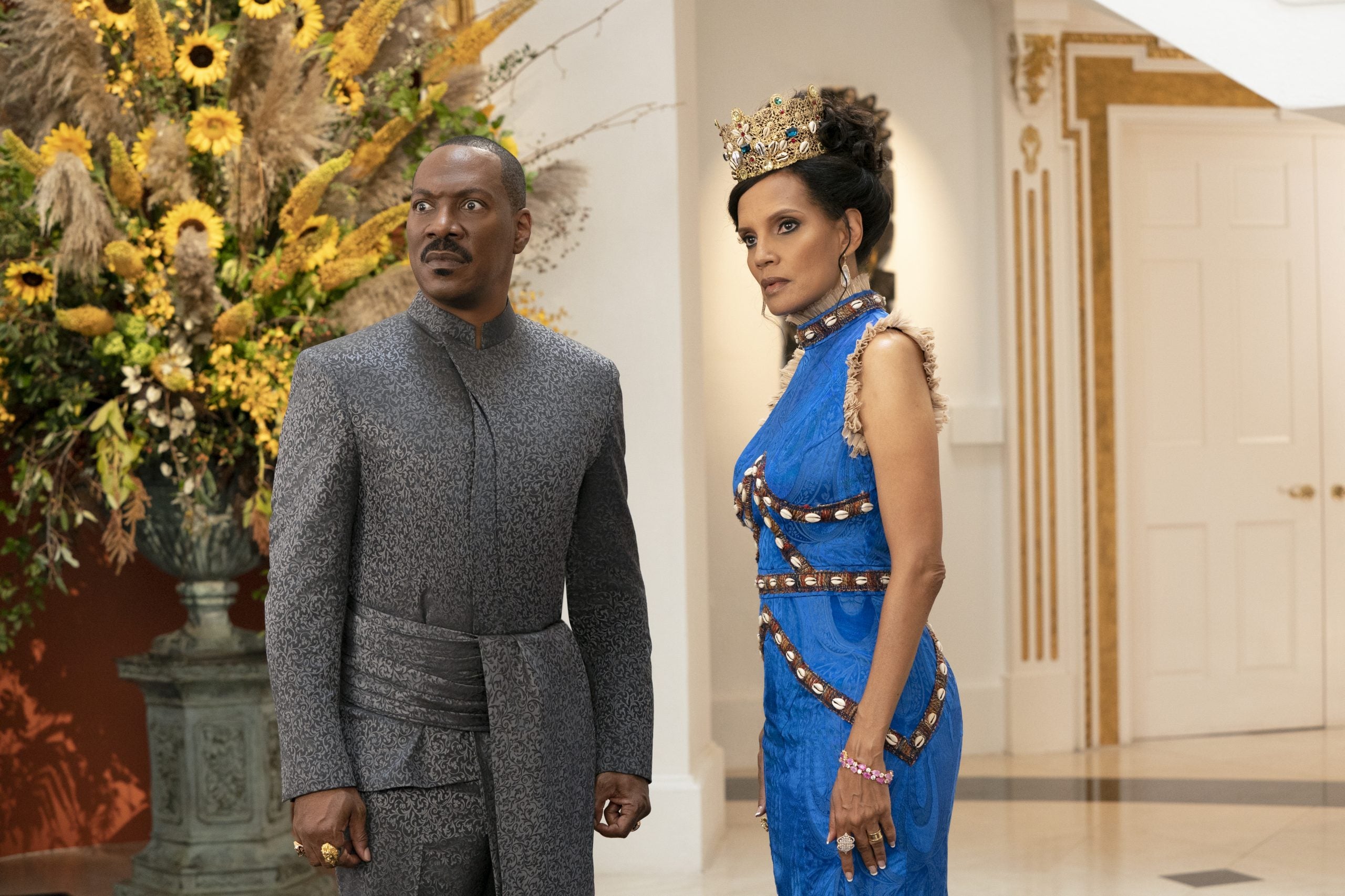 Coming 2 America unearthed bejeweled life lessons, sewn in with the fabrics of true love. It touched on blended families, racism, feminism, and just a touch of true passion and diplomatic change. Paramount Pictures, New Republic Pictures, Eddie Murphy Productions, and Misher Films carefully groomed this sequel to sit on the throne as the next American classic.
Coming 2 America is the true royal oat to the 1988 narrative. The movie picks up 30 years later, back in Zamunda. The future king Akeem (Eddie Murphy) and his beloved wife, Lisa (Shari Headley), arise to their three daughters wishing them a happy anniversary. It is important for there to be a male heir to carry out the patriotic rule of the country in royal families, this was something Prince Akeem assumed he failed at accomplishing. However, to his surprise, a royal oat was sewn, Lavelle Johnson (Jermaine Fowler) sprouted back in the land of Queens.
Prince Akeem soon becomes king, and with the new crown, comes new weight. Coming 2 America presented real scenarios like a blended family, Queen Lisa and Levelle's mother (Leslie Jones) were vastly different but found common ground.
The movie touched on the rule of tradition that overshadows the change for the future, as Meeka (Kiki Lane) eldest royal daughter, watched her dreams of being Queen fade away as soon as there was talk of a son. Women in Zamunda spoke of owning their own business, but solemnly knew according to Zamunda Law, it was not possible. The sequel presented each problem smoothly – they were serious issues, without political heaviness.
Getting into the design and feel of Zamunda, one could assume the wealth of this country is on the highest scale. They pulled from both African and African-American cultures. The entrances of General Izzy (Wesley Snipes) paralleled 'stepping' from Black fraternities/sororities (think stomp the yard every time General Izzy entered the scene.) The costumes were curated by Oscar award-winning Ruth E. Carter, who was the designer behind Wakanda's sense of fashion.
Although there wasn't an official breakdown of what African tribes inspired Carter, she is known to pull from South Africa, using African lace, symbols, and their traditional headdress as statement pieces. Each character presented a unique style, Prince Lavelle interpreted the royal stride and attire to fit his personal taste of swag and cadence. All the intricate nuances that make up Black culture were joined with the vivacious origins of African heritage, which was a beautiful marriage of its own. Also, the athletic brand Puma was spotted making their renditions of African-inspired gear in the movie.
The sequel upheld the presence of being over the top like the 1980s original, with a dash of new flavor, giving it a different soulful bite. There were quick peeks into places that made the classic movie the crowned jewel that it is, such as McDowell's fast food eatery, adding "healthier options." The ingenious characters Murphy created were peppered throughout the film effortlessly.
Nostalgic cameo appearances throughout the journey were made the singing royal announcer Oha (Paul Bates), Morris and Clarence from the barbershop(Arsenio Hall and Murphy), the womanizing pastor Reverend Brown (Hall), the arranged betrothed Imani Izzy (Vanessa Bell Calloway), and Randy "Sexual Chocolate" Watson (Murphy) all played into the new story of royalty.
Love expanded as the root of the story, planting different seeds where it was needed. The affection between a son and his mother who raised him, the love of tradition and family honor, and how love can also be the seed for change. Throughout the movie, Prince Akeem once again evolves to another version of himself, bringing along his country to a new level of progression.
The credits had a few sparks as well, with much-wanted bloopers and an unexpected musical artist doing the cover of the endearing serenade, " She's Your Queen." Much like the 1988 original, the sequel was light-hearted but tackled some of the most tangible issues that America is facing today, Coming 2 America brought back a much-needed smile and feel-good reality that the nation is looking to get back to.
Available March 5 exclusively on Amazon Prime.
'Resort To Love': Christina Milian Can't Get Away From Her Past In a New Netflix Movie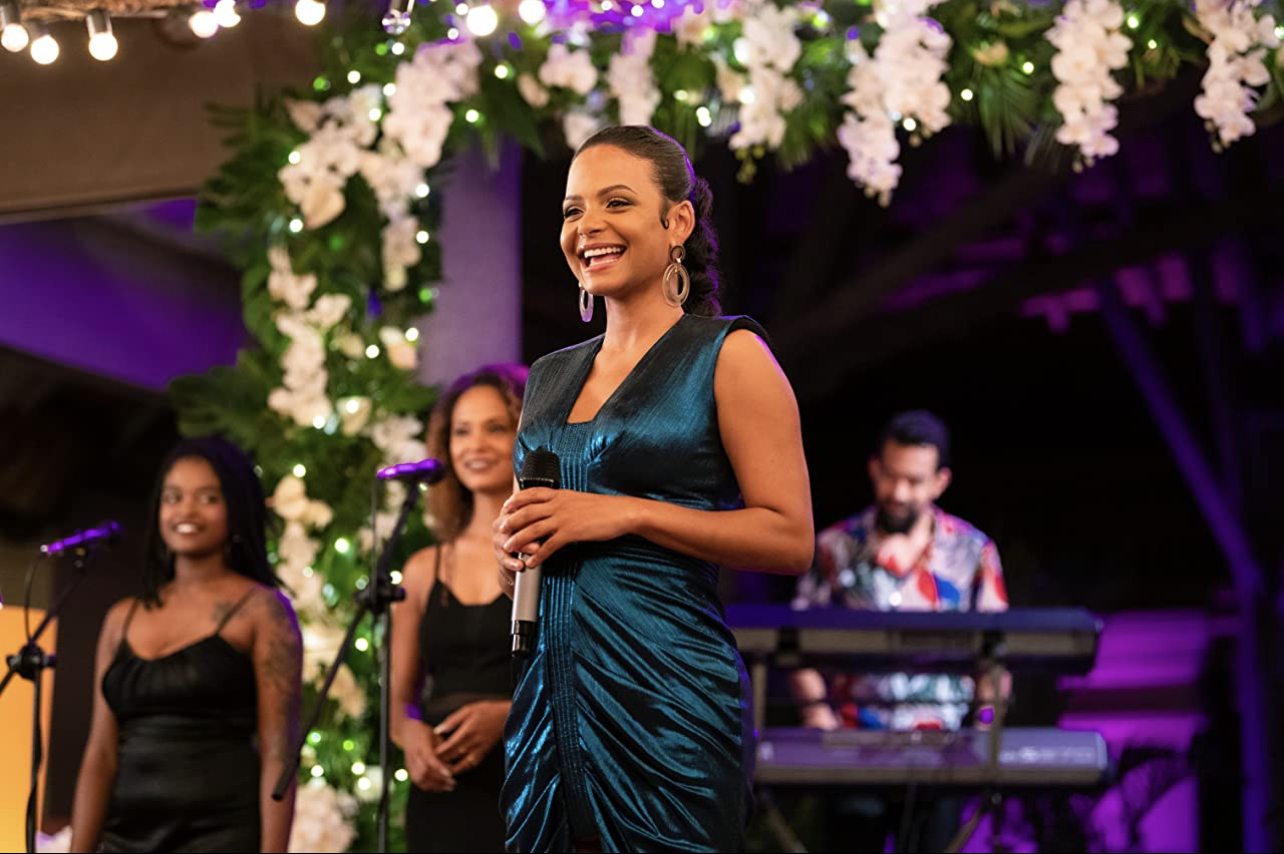 Netflix released the trailer for its new romantic comedy Resort To Love starring Christina Milian, Jay Pharoah, Sinqua Walls, and Christiani Pitts.
Produced by Alicia Keys, the story follows Erica (Milian), who ends up as the entertainment at her ex-fiancé's (Pharoah) wedding after reluctantly taking a gig at a luxurious island resort while in the wake of a music career meltdown.
Resort To Love will premiere on July 29 exclusively on Netflix. Watch the trailer below.
'House Party' Reboot Adds Tamera 'Tee' Kissen To Its Cast (Exclusive)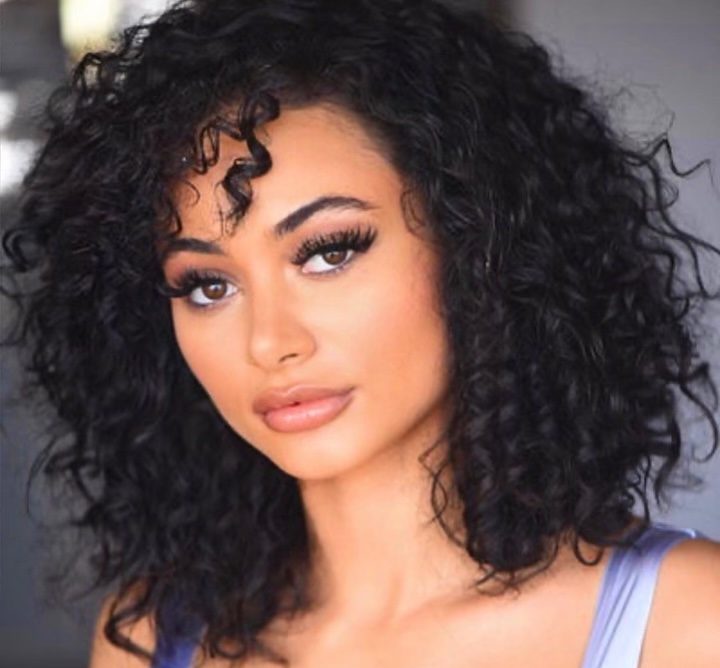 Actress Tamera 'Tee' Kissen has been added to the cast of New Line Cinema's reboot of House Party.
According to reports, LeBron James will produce the 1990 cult classic comedy reboot under his SpringHill Entertainment. The film is helmed by Grammy Award-winning music video director, Calmatic. Emmy-nominated Atlanta writing duo Stephen Glover and Jamal Oloriwrote the script.
The original comedy film follows high schooler Christopher 'Kid' Harris (Christopher 'Kid' Reid) trying to get into his friend Peter 'Play' Martin's (Christopher 'Play' Martin) house party, turning into a wild night of fun and music. Since its release, the film has become a beloved classic and launched many careers, including Tisha-Campbell Martin and Martin Lawrence's. The film was a box office hit and birthed four more sequels – House Party 2 (1991), House Party 3 (1994), House Party 4: Down to the Last Minute (2001), House Party: Tonight's the Night (2013).
Earlier this year, Deadline exclusively reported that rising actors Jorge Lendeborg, Jr. and Tosin Cole were in negotiations to play the titular characters.
Kissen is a comedian, actress, influencer, model, and entrepreneur. Widely known for performing comical skits on social media (which gained her 1.7 million followers in just six months!), her multi-talented personality has secured her top roles in commercial modeling campaigns (CoverGirl, Adidas, Google, etc.) and appearances in several major networks TV shows. The L.A. native played Simone in Dutch opposite Lance Gross, appeared in an episode of MTV's hit show, Wild N' Out, with Nick Cannon, and starred as Kitty on Fox's Rosewood with Morris Chestnut.
Tiffany Haddish and 'When They See Us' Actor Asante Blackk to Star in 'Landscape With Invisible Hand'
MGM studios teamed up with Brad Pitt's Plan B studio to develop a new film project based on the M.T. Anderson novel 'Landscape With Invisible Hand'.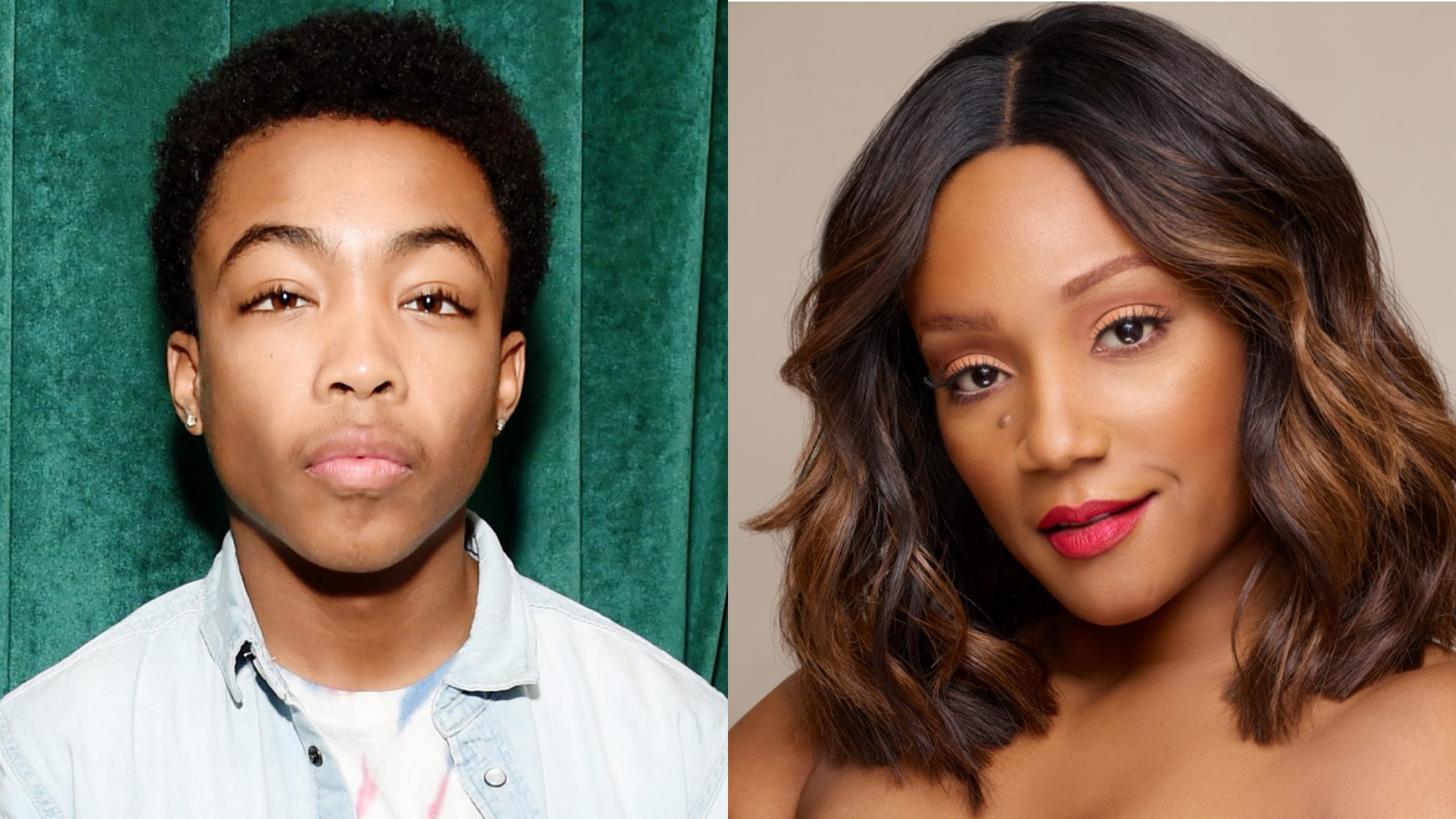 According to an exclusive feature in Variety, Emmy award-winning Actress Tiffany Haddish and Critics' Choice Television Award nominee Asante Blackk will star in the film.
Based on the critically acclaimed book by M.T. Anderson, Landscape With Invisible Hand, Blackk will be playing Haddish's son in the film. According to Variety, the movie has been described as a "stratified, alien future." The project will be guided by the creative hands of Cory Finley (Bad Education). He will write and direct.
The project will showcase a young aspiring artist in his teens (Blackk) who resides in a future timeline where aliens known as vuvv has taken over Earth. The young artist finds a way to shine and rise to fame through the advanced technology that collapsed the world's economy by using the power of love and curiosity. However, the plot twist involves a nostalgic feeling on how all present-day reality star romances end.
This will be one of Blackk's first major movie roles since his debut on the big screen. The young talent has earned Emmy, NAACP, and Critics Choice Award nominations for his performances in When They See Us, and This is Us.
Annapurna Pictures will be heading the project's production, along with Plan B and MGM, noting that Plan B and MGM are under a production that was established last year.
According to Deadline, the film will be released in theaters in the U.S. via MGM distribution. The studio also recently acquired distribution rights of Zoe Kravitz's Pussy Island.
Details about the movie release have not yet been disclosed, but with the talent and studio backing, the film is one to look forward to.