'Coming 2 America': All-Star Cast To Return For The Sequel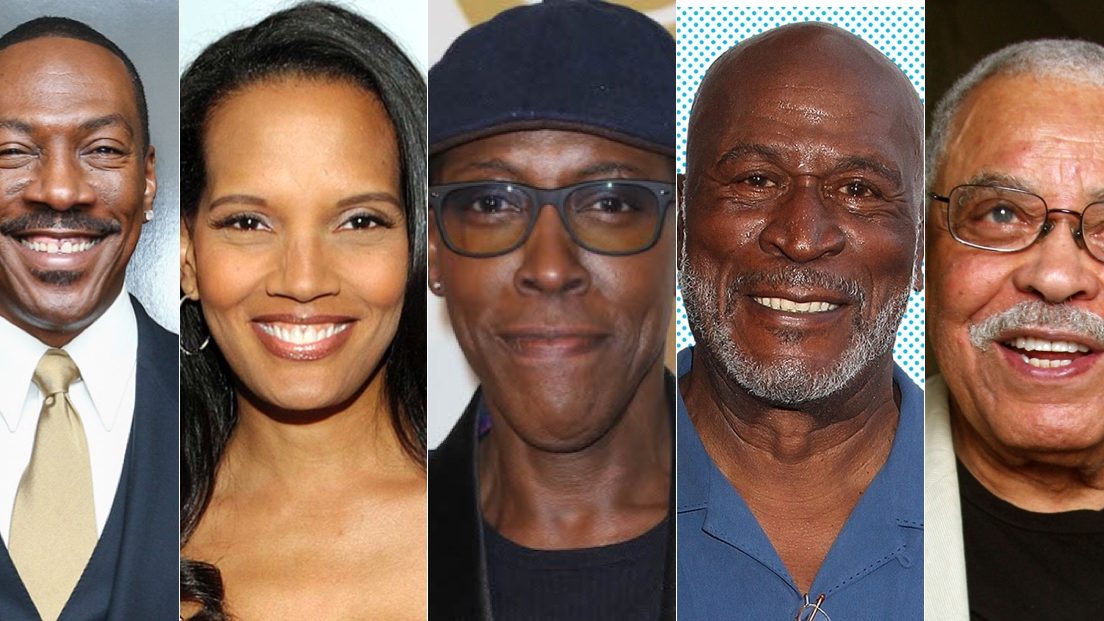 It's official! Multiple sources confirmed that the original cast of Coming To America including Eddie Murphy, Arsenio Hall, Shari Headley, John Amos, James Earl Jones, Paul Bates, and Vanessa Bell Calloway is reuniting for the sequel!
The 1988 original story follows Akeem (Murphy) as he travels from Africa to New York, in hopes to find his queen. In the sequel, Akeem is set to become king but learns about his long-lost son LaVelle residing in Queens. Honoring his father's wish Akeem sets off to find possibly the future ruler of Zamunda.
All original cast members will reprise their roles in the sequel – Murphy as Akeem, soon-to-be-king of Zamunda, and Hall as his best friend Semmi. Hadley will return as Lisa McDowell with John Amos playing her father Cleo McDowell. Jones will once again play King Jaffe Joffer and Bates his loyal servant Oha. Vanessa Bell Calloway is set to reprise her role as Imani Izzi.
Also joining the cast are Wesley Snipes as general Izzi, Jermaine Fowler (Sorry To Bother You) as Akeem's long lost son LaVelle, KiKi Layne (If Beale Street Could Talk) as Akeem's daughter, Leslie Jones (SNL), comedian Luenel and Rapper Rick Ross.
Black-ish creator Kenya Barris is writing the script. Craig Brewer (Hustle & Flow) is directing.
Coming 2 America will open on Dec. 18, 2020.
'Bad Boys For Life' Review: 17 Years Passed But It's Like They Never Left
Tina French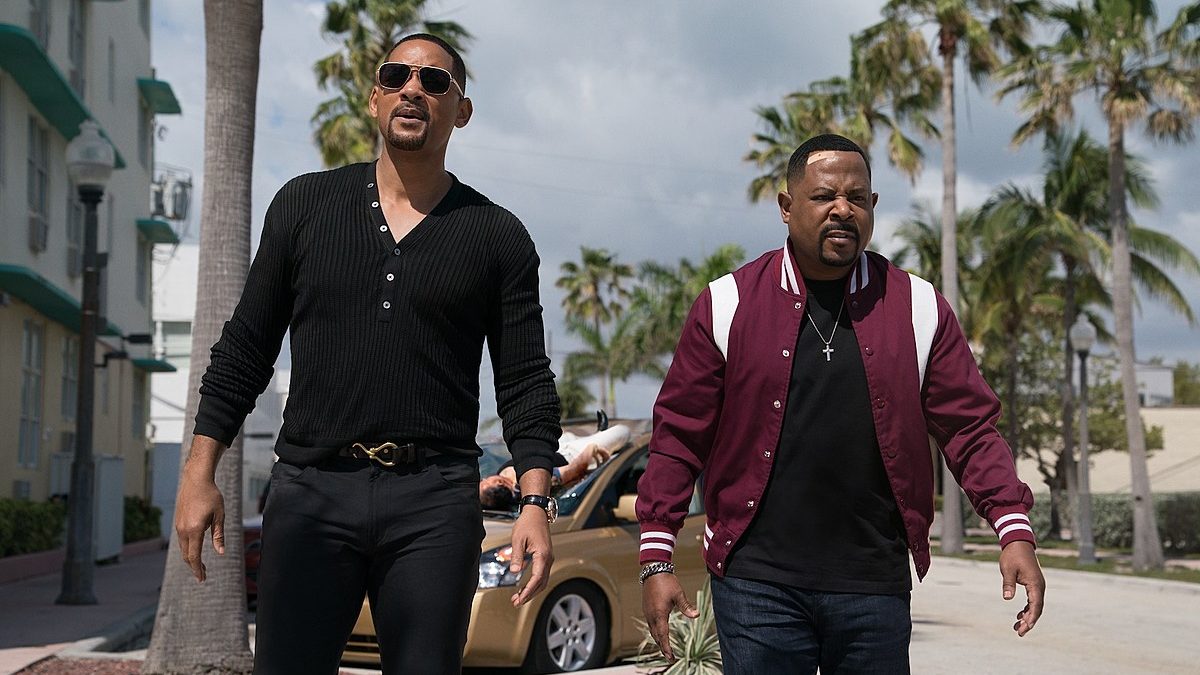 Directors: Adil El Arbi, Bilall Fallah
Writers: Chris Bremner, Peter Craig, Joe Carnahan
Stars: Will Smith, Alexander Ludwig, Vanessa Hudgens, Martin Lawrence, Joe Pantoliano
Running Time: 2h 3m / Classification: Rated R
---
The third installment of the Bad Boys franchise just hit theaters worldwide and let's just say, it's been a long time coming!
The last time audiences followed the adventures of officers/ best friends Mike Lowrey (Will Smith) and Marcus Burnett (Martin Lawrence) was in 2003 when Bad Boys II was released. Michael Bay directed that sequel which grossed $273 million worldwide.
Bad Boys For Life follows the duo as they reunite once again when a mysterious assassin (played by Jacob Scipio) murders multiple people involved in an old police case. Lowrey is also gunned down but he survives. After six months of hospital recovery, the officer is eager to find the man who put him there. Burnett is not on board at first. He vowed to leave his violent ways behind if his best friend survives. But when their beloved police captain takes a hit, uncle Mike and now pop pop Marcus (his daughter gives birth to a boy in an earlier scene, and Reggie is the father!) team up one last time to put end to the wave of homicides and to take down whoever is responsible.
The film co-stars Vanessa Hudgens, Alexander Ludwig, Charles Melton, Paola Núñez, Kate del Castillo, Nicky Jam, and Joe Pantoliano.
The chemistry between Smith and Lawrence is undeniable and carries a lot of the movie. Their sense of humor and the special bond between the two translates well through their characters. All of it feels authentic. The jokes are not overexaggerated or forced, just enough to make you enjoy them. You will laugh at them trolling each other and will be touched by their I-always-got-your-back-type friendship.
The action sequences in this latest installment are more lucid than in its predecessors. Slashed throats, bullets penetrating torsos, point-blank shots to the face – directors Adil El Arbi and Bilall Fallah (who are best known for directing the TV series Snowfall) did not hold back. Demolished buildings, burning helicopters, shoot outs, explosions, high-speed car chases – action junkies will be satisfied.
At some point in the movie, the Bad Boys team up with a younger, elite team called AMMO (which stands for Advanced Miami Metro Operations). The tech-savvy youngsters are clearly juxtaposed to Lowrey and Burnett who are used to handling things the old way. The constant clash between the two groups finds its resolve when the agents face the mastermind behind the series of killings. Her name is Isabel Aretas (played by Kate del Castillo) and she has a bone to pick with Lowrey. We learn that many years ago, even before the Bad Boys, Lowrey was on an undercover mission that resulted in him putting the "only woman he ever loved" (Isabel) in jail. And… here we are introduced to the plot twist, which was a bit forced but definitely a surprise. Its placement is kind of a necessary step to unveil the hidden secrets, evoke an emotional response on Lowrey's part, and, ultimately, conclude the storyline. But maybe not entirely. The after-credit scene suggests there might be a continuation, possibly, a spinoff heading our way.
Bad Boys For Life is entertaining and action-packed. Its been 17 years but it's like they never left! If you are a fan of Bad Boys and Bad Boys II, then you will enjoy this third (but seemingly not final) installment.
"CHARM CITY KINGS": NEW TRAILER RELEASED
Sony Pictures Classics released the trailer for Charm City Kings, directed by Angel Manuel Soto and starring Jahi Di'Allo Winston (Queen & Slim, Proud Mary, The Upside), Meek Mill, Will Catlett (Black Lightning), Chino Braxton, and Teyonah Parris (If Beale Street Could Talk, Dear White People).
Here's the synopsis:
Growing up in West Baltimore, teenage Mouse (Winston) feels the fierce pull of different forces: between notorious ex-con Blax (Meek Mill) and concerned Detective Rivers (Catlett), and between the straight path set for Mouse by his concerned mother (Parris) and the dangers of gang life, which took his brother's life. The one truth Mouse knows is that he loves the power, artistry and energy of "The Ride" — the exhilarating motorized-dirt-bike scene that is both pastime and passion on the streets of Baltimore. During one eventful summer, Mouse steers his way through two father figures, a first girlfriend, the pull of illegal choices and the thrill of stunt-riding that makes him and his friends feel like Charm City Kings.
The film will debut at the 2020 Sundance Film Festival, followed by a release in NY/LA/Baltimore on April 10thand nationwide April 17, 2020.

'Bad Trip': First Look at Lil Rel Howery and Eric André
Orion Pictures released the first look picture for its upcoming hidden camera comedy Bad Trip.
The movie follows two best friends as they go on a cross-country road trip full of hilarious, inventive pranks, pulling its real-life audience into the mayhem.
Directed by Kitao Sakurai, Bad Trip stars Eric André, Lil Rel Howery, Tiffany Haddish and Michaela Conlin.
Bad Trip will celebrate its World Premiere at SXSW this year and will open in theaters nationwide on April 24, 2020.