Meghan Markle Acting Roles You May Not Know About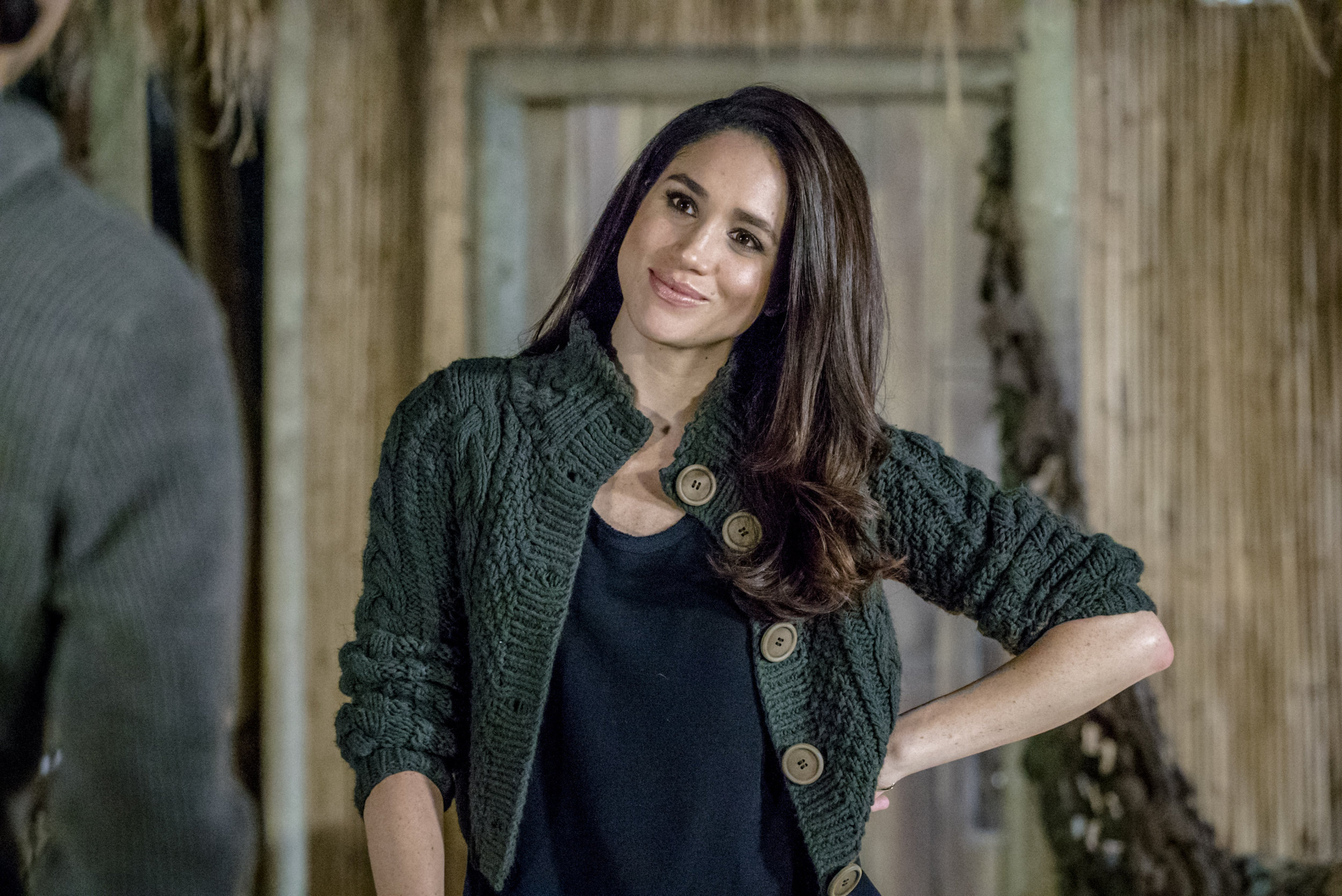 Before marrying into the British royal family, Meghan Markle starred as Rachel Zane, one of the leads in USA Network's hit series Suits, arguably her biggest TV role to date. Not many, however, are very familiar with the actress-turned-Duchess acting portfolio. So here are 12 television and film appearances by Markle you may have missed.
General Hospital (2002)
Markle's IMDb lists one episode of General Hospital, in which she played a nurse named Jill.
A Lot Like Love (2005)
In 2005, Markle starred as the 'hot girl' (per IMDb) in the romantic comedy A Lot Like Love starring Ashton Kutcher and Amanda Peet. She played a passenger on the plane where the two lead characters first encounter each other.
90210 (2008)
Meghan played a minor role in the pilot of CW's reboot of 90210. She played a high school student named Wendy.
CSI: NY (2008)
In 2008, Markle starred in season 3 of CSI: NY, where she played Veronica Perez, a former maid. The police questioned her about the murder of her former employee, a wealthy bachelor.
Fringe (2009)
Markle played an episodic role in the sci-fi drama Fringe in the following year. She starred as Junior FBI Agent Amy Jessup.
Knight Rider (2009)
Markle guest-starred in the 2009 remake of Knight Rider. She played a cage fighting army girl.
The League (2009)
The League was the next series in which Markle appeared. The can be seen in the show's second episode playing a woman in a bar.
Remember Me (2010)
The following year, Meghan played a bartender named Megan in Remember Me, a drama starring Robert Pattinson.
Horrible Bosses (2011)
Meghan played the FedEx girl named Jamie in Horrible Bosses.
Dysfunctional Friends (2012)
Markle was cast for a small part in the dramedy Dysfunctional Friends. She played a photographer named Terry, hired to shoot an underwear campaign.
Anti-Social (2015)
After joining the Suits cast as a series regular, Markle continues to star in other projects, including this British film about a successful street artist who is forced to jeopardize his future to help his criminal brother when gang rivalry escalates. Meghan starred as one of the lead characters, Kirsten. The film has a 25% rating on Rotten Tomatoes.
Dater's Handbook (2016)
In 2016 Meghan played a lead character in a romantic comedy titled Dater's Handbook. Cass (Markle), a successful businesswoman who appears unsuccessful in her personal life, decides to try The Daters Handbook at her sister's encouragement and dates several guys to test the process. The movie originally aired on the Hallmark Channel.
Now the mother of two, Meghan Markle, appears to be doing better than ever career-wise. With a new children's book in the works, her voiceover deal with Disney, and a multi-year deal with Netflix, we look forward to seeing more work from her.
Black History Caught on Film: Pam Grier – Truly One of the Baddest to the Bone
written by Ahmaine Canada and Betti Halsell
She's beautiful, foxy, dazzling, and a proactive queen—we're talking about none other than Pam Grier. The multi-talented actress portrayed an iconic stand-firm woman that knew exactly what she wanted.

Grier was the image of sex appeal, jaw-dropping in everything she did. Her persona and roles were phenomenal; Grier's archetype in the film consisted in being a powerful femme fatale star; she's most recognizable in Blaxploitation definitely–a Foxy Bad Mamajamma.

Grier is one of four children, born May 26, 1949, in Winston-Salem, North Carolina. As an actress and singer, Grier is considered one of the first African American women to headline an action film. She is described as cinema's first female action star.

Grier was believed to have been discovered by the director Jack Hill, who eventually cast Grier in his 1971 film, "The Big Doll House." Her breakout and the most memorable role was in the box office hit films, "Coffy," (1973) and "Foxy Brown" (1974). Her stunning actress skills resulted in receiving The 20/20 Awards, Csapnivalo Awards, and SDFCS Award.

Grier had a long run as an actress, performing in at least 45 roles. Although her name was in the lights, Grier lives quite the life, her sister died from cancer in 1990, and her nephew committed suicide because of his mother's illness.

Unfortunately, to add to this struggle, Grier was diagnosed with cancer in 1988 and was given eighteen months to live, which had an effect on how she lived. Grier has no known children or marital relationships; she was romantically tied to Richard Pryor and Kareem Abdul-Jabbar.

Grier is forever a talented and memorable icon. Grier is beautiful, inspiring, and powerful. She has over five decades of cinematic credits, which include working alongside filmmakers such as Roger Corman, John Carpenter, and Quentin Tarantino.
Grier is definitely a major highlight for Black history month, with her most famous quotes, "Me, sexy ? I'm just plain ol' beans and rice." and an all-time favorite quote of Grier's, "It's always fun to put on bell bottoms and have your butt hanging out and hip huggers."
Most Iconic Celebrity Reunions of 2022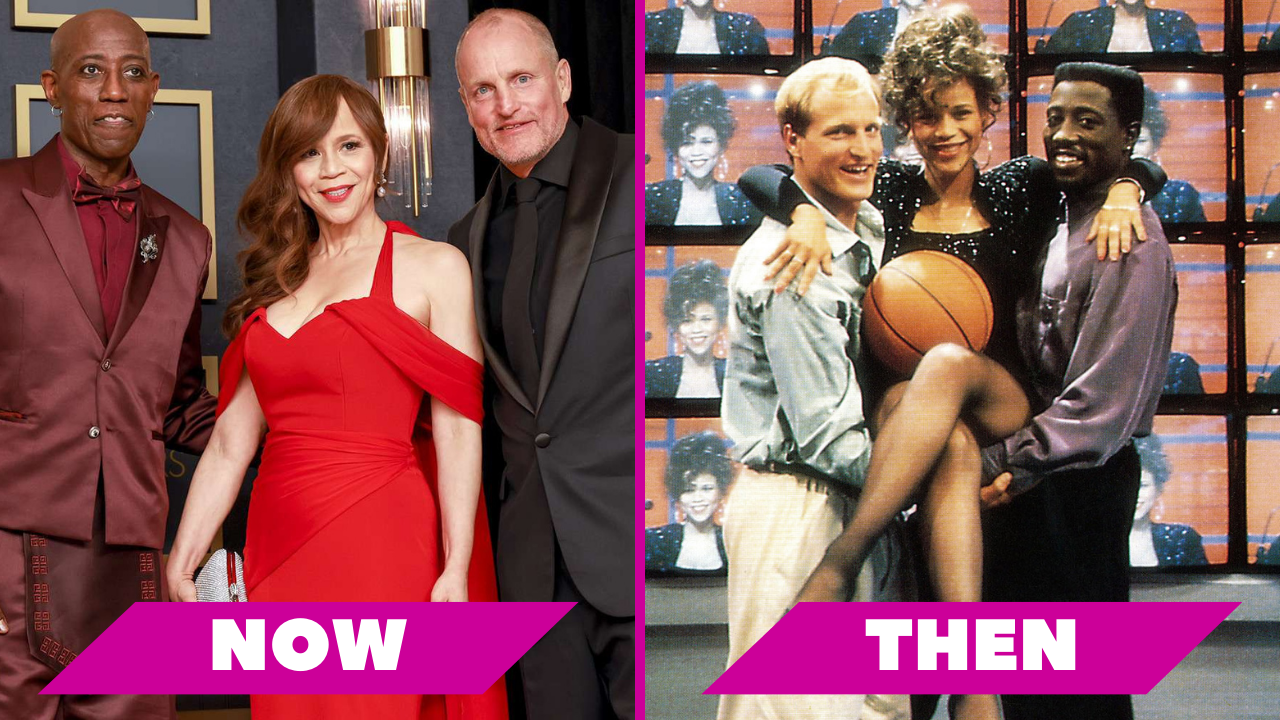 As this year is coming to an end, we are looking back at the most memorable events in entertainment. Among those were various exciting celebrity reunions. Former co-stars were spotted and photographed together many years after they shared the screen. From Kerry Washington and Sean Patrick Thomas to the Pulp Fiction cast, here are the most iconic reunions of 2022.
Kyla Pratt and Robert Ri'chard – One on One
The former One on One co-stars Kyla Pratt and Robert Ri'chard were photographed together at the Harlem premiere in Los Angeles earlier this year.
Ri'chard, who stars in the Prime series as an exotic dancer, played an aspiring rock musician Arnaz Ballard in the 00's UPN sitcom. Arnaz had a massive crush on the main character on the show, played by Pratt.
---
Rihanna Is Pregnant! Singer and Fashion Mogul is Expecting First Baby with A$AP Rocky
Congratulations are in order! Rihanna and A$AP Rocky have finally announced – they are expecting their first child.
People magazine first broke the news on Monday morning. The fashion and beauty icon debuted her baby bump during a photoshoot out in New York City over the weekend. See the pictures below.