Remakes Of These Whitney Houston Movies Are Currently In The Works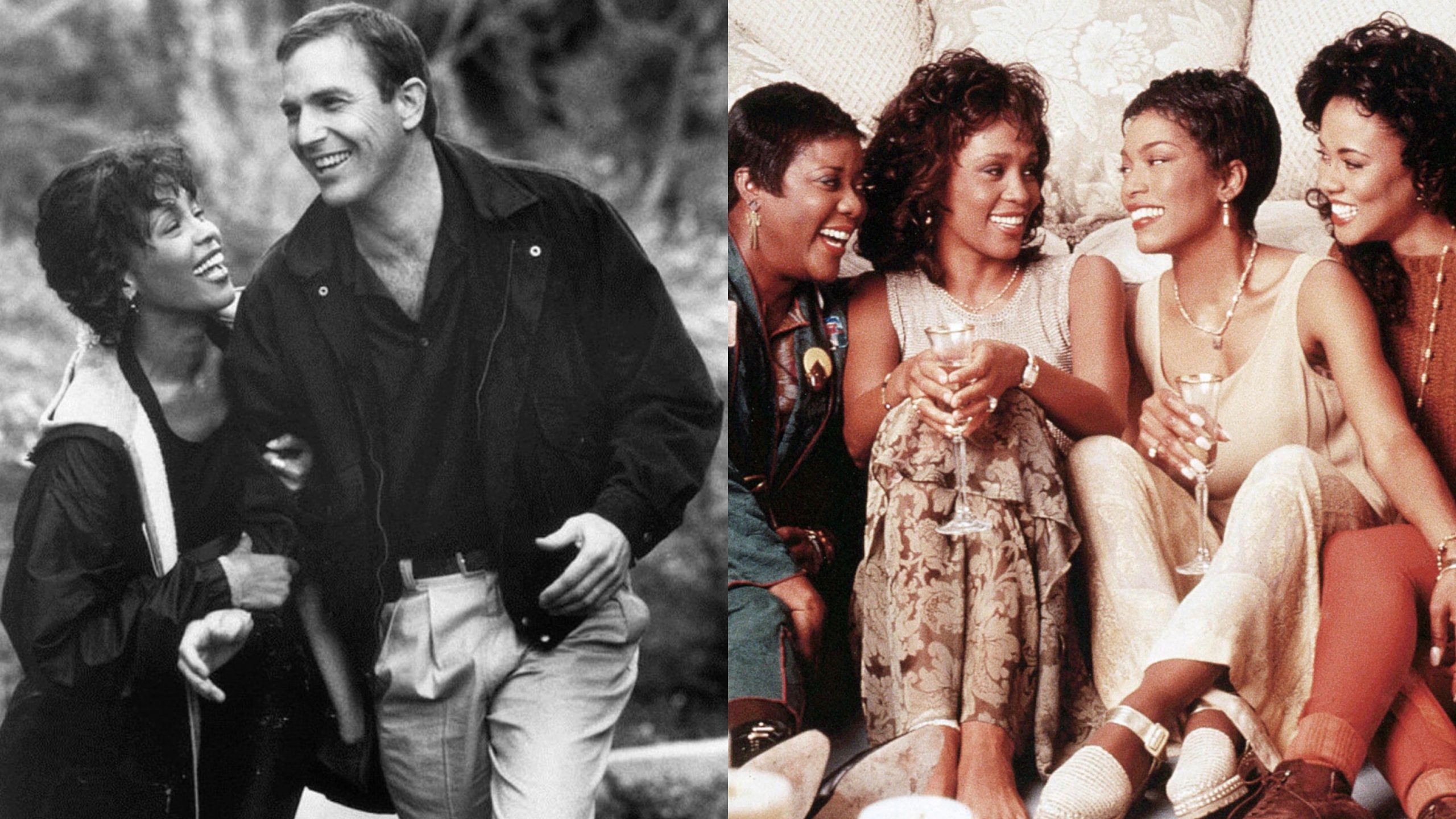 Whitney Houston's legacy continues to inspire millions around the globe many years after her sudden passing. The work of the legendary singer/songwriter did not just make a tremendous impact on the music industry; Houston also significantly contributed to some award-winning films that we still cherish and love today. So much so that creators strive to bring some of that greatness back to our screens. From The Bodyguard to The Preacher's Wife, these are Whitney Houston's iconic movies that are getting the remake treatment.
THE BODYGUARD
Warner Bros. has enlisted playwright Matthew López (The Inheritance) to write the script for the remake of the iconic Whitney Houston film The Bodyguard.
As reported by Variety, the reimagining of the drama will be inspired by the 1992 classic, which starred Houston and Kevin Costner. The original film grossed over $400 million at the worldwide box office. In addition, it has the bestselling movie soundtrack that features several award-winning songs.
WAITING TO EXHALE
ABC har ordered a TV reboot of the iconic 1995 film with Lee Daniels (Empire) producing. According to Deadline, it will be inspired by the original movie and introduce a new group of four friends – the daughters of the original characters. The TV adaptation will be written by Atticka Locke (When They See Us) and Tembi Locke (Never Have I Ever). Anthony Hemingway (Genius: Aretha) will direct.
The original film's cast featured Houston as Savannah, Angela Bassett as Bernadine, Lela Rochone as Robin, and Loretta Devine as Robin. Directed by Forest Whitaker, the film was a box office hit.
THE PREACHER'S WIFE
A present-day reimagining of The Preacher's Wife is in the works with Anthony Hemingway (Genius, American Crime Story) directing. Angela Basset and Courtney B. Vance (who starred in the original movie) will develop the remake under their production company.
Penny Marshall's 1996 classic starring Denzel Washington, Whitney Houston, and Vance, was itself a remake of The Bishop's Wife, which premiered in 1947 and is based on the novel of the same name by Robert Nathan.
I WANNA DANCE WITH SOMEBODY
Although this title is not quite a movie reboot, I Wanna Dance With Somebody is another biopic centered around Houston's career and music.
Directed by Kasi Lemmons (Harriet), the musical feature will star Naomi Ackie (Star Wars: The Rise Of Skywalker) as Whitney Houston and Ashton Sanders (Moonlight) as Bobby Brown.
The biopic will release the film in theaters on December 23, 2022.
Black History Caught on Film: Pam Grier – Truly One of the Baddest to the Bone
written by Ahmaine Canada and Betti Halsell
She's beautiful, foxy, dazzling, and a proactive queen—we're talking about none other than Pam Grier. The multi-talented actress portrayed an iconic stand-firm woman that knew exactly what she wanted.

Grier was the image of sex appeal, jaw-dropping in everything she did. Her persona and roles were phenomenal; Grier's archetype in the film consisted in being a powerful femme fatale star; she's most recognizable in Blaxploitation definitely–a Foxy Bad Mamajamma.

Grier is one of four children, born May 26, 1949, in Winston-Salem, North Carolina. As an actress and singer, Grier is considered one of the first African American women to headline an action film. She is described as cinema's first female action star.

Grier was believed to have been discovered by the director Jack Hill, who eventually cast Grier in his 1971 film, "The Big Doll House." Her breakout and the most memorable role was in the box office hit films, "Coffy," (1973) and "Foxy Brown" (1974). Her stunning actress skills resulted in receiving The 20/20 Awards, Csapnivalo Awards, and SDFCS Award.

Grier had a long run as an actress, performing in at least 45 roles. Although her name was in the lights, Grier lives quite the life, her sister died from cancer in 1990, and her nephew committed suicide because of his mother's illness.

Unfortunately, to add to this struggle, Grier was diagnosed with cancer in 1988 and was given eighteen months to live, which had an effect on how she lived. Grier has no known children or marital relationships; she was romantically tied to Richard Pryor and Kareem Abdul-Jabbar.

Grier is forever a talented and memorable icon. Grier is beautiful, inspiring, and powerful. She has over five decades of cinematic credits, which include working alongside filmmakers such as Roger Corman, John Carpenter, and Quentin Tarantino.
Grier is definitely a major highlight for Black history month, with her most famous quotes, "Me, sexy ? I'm just plain ol' beans and rice." and an all-time favorite quote of Grier's, "It's always fun to put on bell bottoms and have your butt hanging out and hip huggers."
Most Iconic Celebrity Reunions of 2022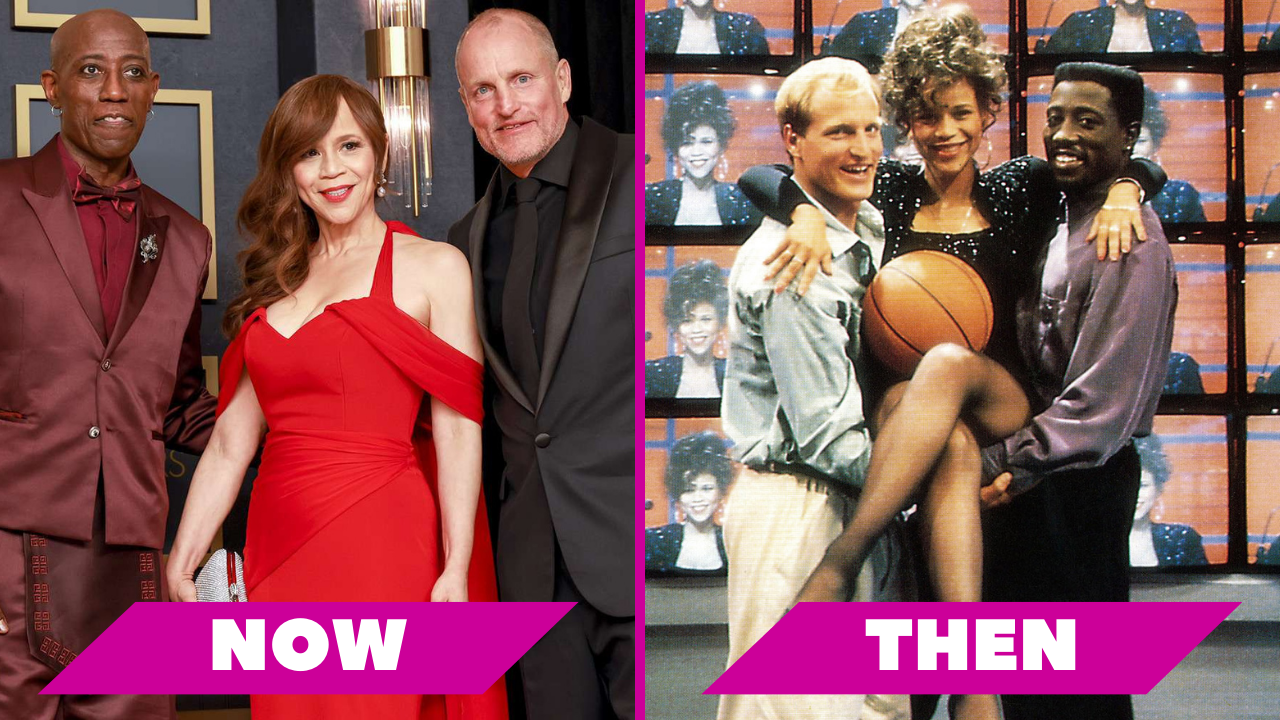 As this year is coming to an end, we are looking back at the most memorable events in entertainment. Among those were various exciting celebrity reunions. Former co-stars were spotted and photographed together many years after they shared the screen. From Kerry Washington and Sean Patrick Thomas to the Pulp Fiction cast, here are the most iconic reunions of 2022.
Kyla Pratt and Robert Ri'chard – One on One
The former One on One co-stars Kyla Pratt and Robert Ri'chard were photographed together at the Harlem premiere in Los Angeles earlier this year.
Ri'chard, who stars in the Prime series as an exotic dancer, played an aspiring rock musician Arnaz Ballard in the 00's UPN sitcom. Arnaz had a massive crush on the main character on the show, played by Pratt.
---
Rihanna Is Pregnant! Singer and Fashion Mogul is Expecting First Baby with A$AP Rocky
Congratulations are in order! Rihanna and A$AP Rocky have finally announced – they are expecting their first child.
People magazine first broke the news on Monday morning. The fashion and beauty icon debuted her baby bump during a photoshoot out in New York City over the weekend. See the pictures below.