Nickelodeon Announces The New Cast of 'All That' Reboot
The new cast for Nickelodeon's highly anticipated All That reboot has been finally announced! Their names are Reece Caddell, Chinguun Sergelen, Gabrielle Green, Nathan Janak, Kate Godfrey, Ryan Alessi, and Lex Lumpkin.
Per People, the new teenage stars "will introduce original comedic sketches, new characters and impersonations of today's popular celebrities. Each new episode of the reboot will also feature a musical performance from today's top artists and guest stars from the worlds of TV, film, comedy and more."
The new cast of #AllThat is bringing all the laughs! 😂 Catch the premiere June 15th! pic.twitter.com/R4gYeczoNH

— Nickelodeon (@Nickelodeon) May 29, 2019
Nickelodeon first officially announced the return of the sketch comedy show back in February. As a reminder, All That originally ran for 10 seasons and was canceled in 2005.
The reboot is executive produced by the show's original cast members – Kenan Thompson and Kel Mitchell. "For us to see the new kids going through what we went through and experiencing the beginning and know what's to come for them — it's so cool to see their faces experiencing it all," Mitchell said during in an interview with People magazine. "I'm excited that I'm there to give advice. God made me ready for this."
All That will premiere on Saturday, June 15 at 8:30 p.m. ET on Nickelodeon.
Martin Reunion First Look Trailer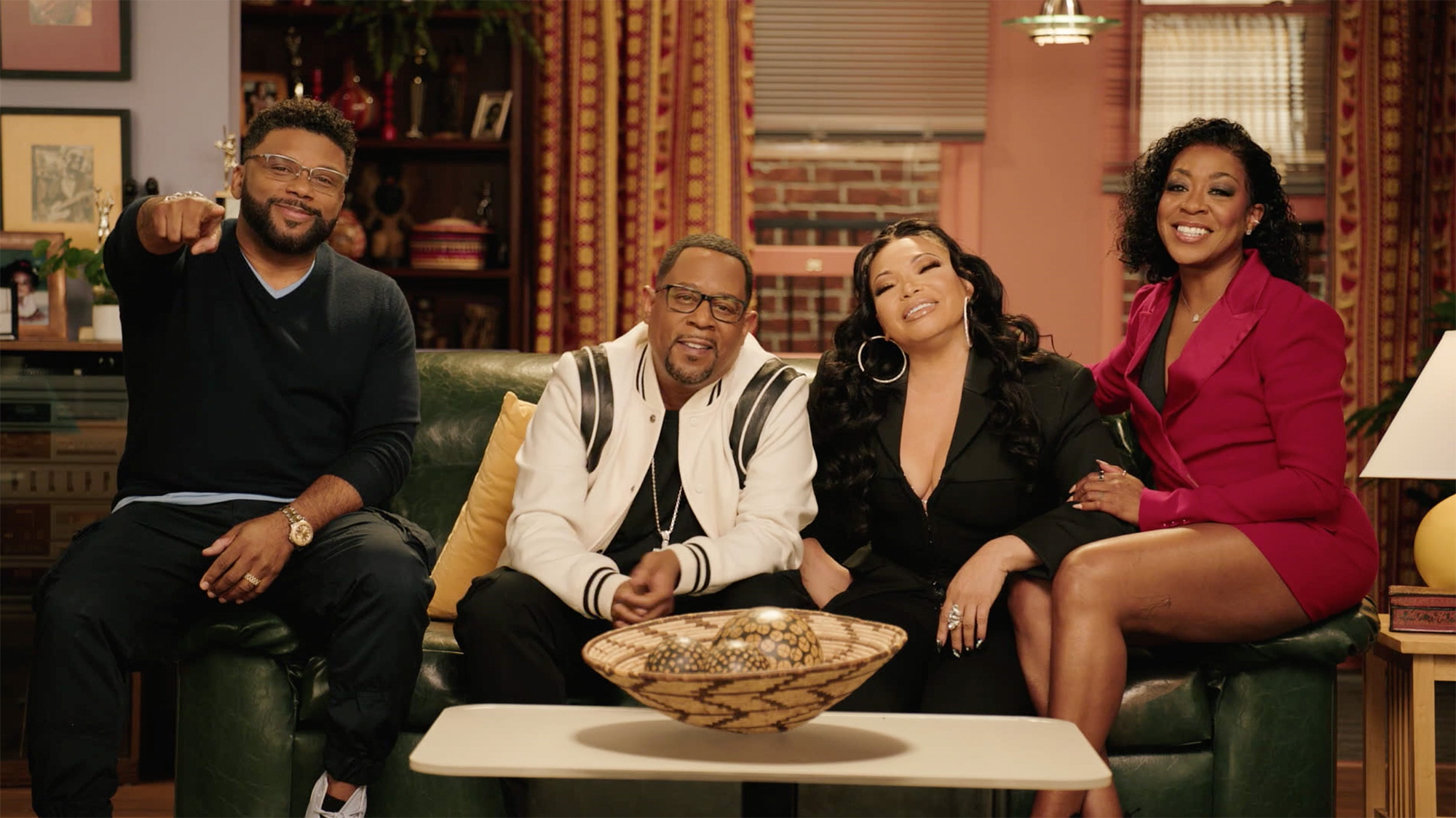 BET+ debuted the first look trailer for its highly-anticipated Martin reunion. Three decades later, the cast is reuniting for a special episode dropping on June 16.
Participating stars include Martin Lawrence, Tisha Campbell, Tichina Arnold, and Carl Anthony Payne II.
The trailer opens with a dedication to Thomas Mikal Ford, who played Tommy in the series. The actor sadly passed away in 2016 from an operation complication. He was 52.
Hosted by comedian Affion Crockett, the special will focus on the show's origin and evolution. In addition, it will feature interviews with the surviving cast, original directors, special musical performances, and behind-the-scenes must-sees.
Martin, which premiered in 1992, starred Lawrence – who played various characters, Campbell as Martin's girlfriend and later his wife, Gina; Arnold as Gina's best friend, Pam; and Martin's two best friends, Cole (Payne) and Tommy (played by the late Thomas Ford). The series concluded with season five due to the tensions between the two main cast members. People reported that Campbell sued Lawrence for "repeated and escalating sexual harassment, sexual battery, verbal abuse, and related threats" in 1997. The two later reconciled, with Campbell announcing in 2020 that she was "so glad that we're in a good place right now."
Dave Chappelle to Donate All Proceeds From Buffalo Show To Mass Shooting Victims & Families
On Sunday, Dave Chappelle booked a last-minute gig at the 3,000-plus-seat Shea's Performing Arts Center in Buffalo, NY. The sold-out show honored the community still recovering from last month's horrific mass shooting at a Buffalo supermarket.
The comedian announced some of the victims' families were seated in the audience. He also mentioned that all proceeds from that night would go to them.
On May 14, an 18-year-old white male entered Tops Supermarket, located in a predominately Black neighborhood, and killed ten residents aged between 32 and 86. The suspect was arrested and charged with domestic terrorism motivated by hate and ten counts of first-degree murder.
A little over a week before Buffalo, Chappelle himself became a victim of an attack. The 48-year-old was assaulted while onstage at the Hollywood Bowl. A knife-yielding man, later ID'd as Isaiah Lee, stormed the stage just as the show was ending and tackled the comedian.
Although the motive behind the attack is still not confirmed, some users online are convinced it had something to do with Chapelle's latest controversial Netflix special. Lee was arrested and pled not guilty and was ordered to stay 100 yards away from Chapelle.
A Lizzo Documentary Is In The Works at HBO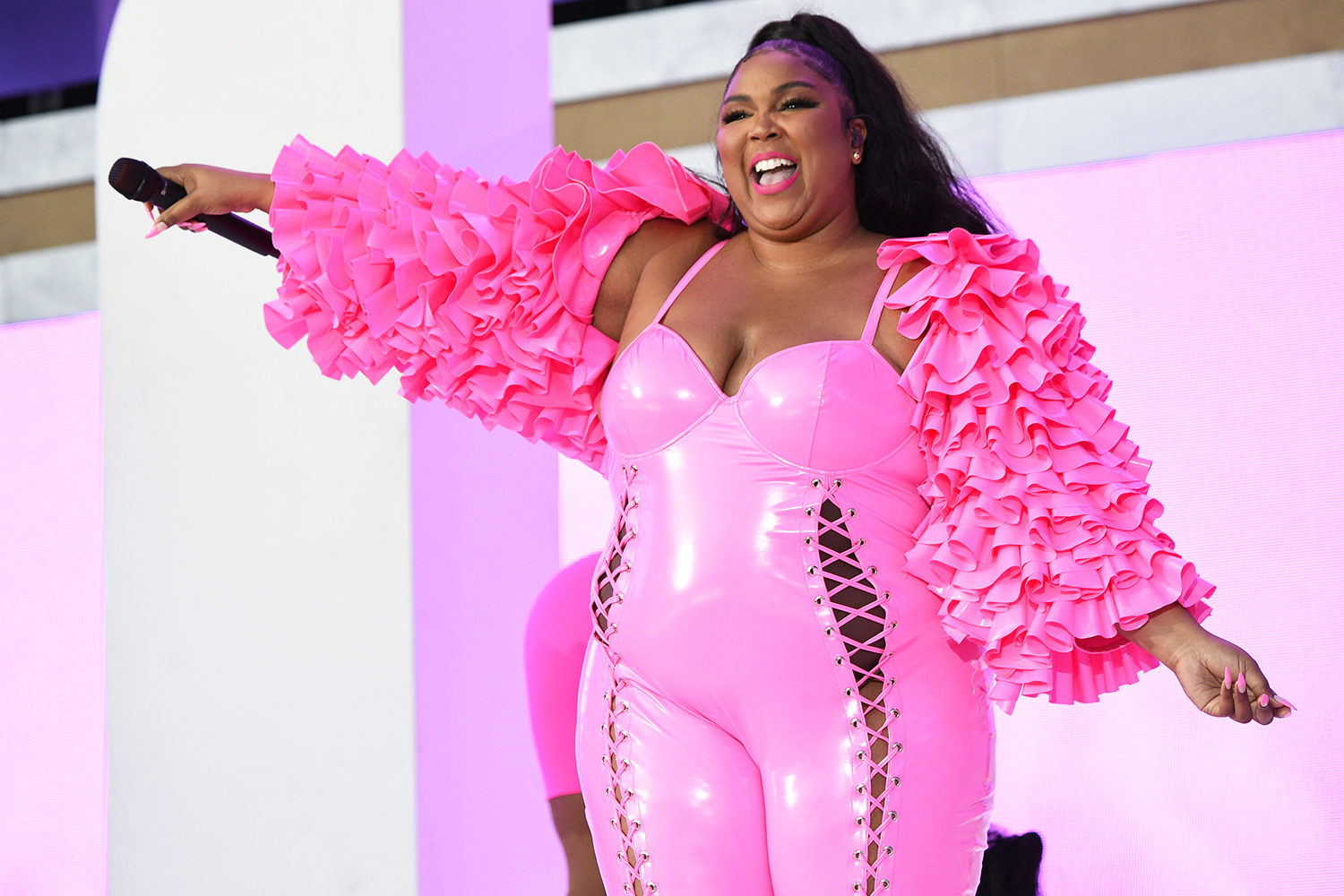 An untitled documentary about Lizzo is coming to HBO Max, the Grammy-winning artist recently announced at Warner Bros. Discovery Upfront in New York.
The doc will explore the artist's journey from her humble beginnings to her astonishing music career. Viewers will follow the Detroit native as she navigates the challenges of stardom.
"Growing up, I never dreamed I'd get to experience all of the things I've accomplished in my life, and I'm just getting started," Lizzo shared in a statement. "I'm so excited I get to share and relive my journey with my fans and HBO Max. From 'Cuz I Love You' to my dramatic world tour, losing and gaining love, and creating my new album' Special,' y'all get to see the amount of time, patience, blood, sweat, and tears that went into this process. It takes ten years to become an 'overnight success,' and hopefully, I can inspire other young creatives to keep going."
Directed by Doug Pray (HBO's The Defiant Ones) with Lizzo as the executive producer, the documentary will premiere following the release of the singer's studio album Special this fall.
The 34-year-old's creative portfolio has been expanding at a rapid pace. Just recently, she hosted SNL and launched an Amazon series titledWatch Out For The Big Grrrls.