'The Boondocks' Reboot Is In The Works With Original Creator Aaron McGruder On Board
The Freemans are coming back! Sony Pictures Animation announced that they are bringing back the early-2000s classic, The Boondocks. The animated series was written and drawn by Aaron McGruder, premiered on Adult Swim back in 2005 and aired its final episode in 2014 after four seasons.
Here is what we know about The Boondocks reboot so far:
– It will be "a complete re-imagining for the modern era". Per Sony Picture's statement, "[The reboot] chronicles the adventures of the Freeman family against the evil local government tyrant Uncle Ruckus, who rules fictional Woodcrest County, Maryland with an iron fist." 
– The show's original creator Aaron McGruder is on board
– The reboot will premiere in 2020
– It is unknown if the entire original voice cast will reprise their roles. It's unclear if Regina King, who voiced Huey and Riley Freeman, will return considering her recent Oscars win and multi-year first look deal with Netflix
– John Witherspoon hinted that he would reprise the role of Grandad in a recent interview with Joe Rogan
Back in February, radio host Charlamagne Tha God gave us a glimpse of what the re-imagined series would look like (with McGruder's blessing) via his Instagram page. Check out the cartoon strips he shared below.
Most Iconic Celebrity Reunions of 2022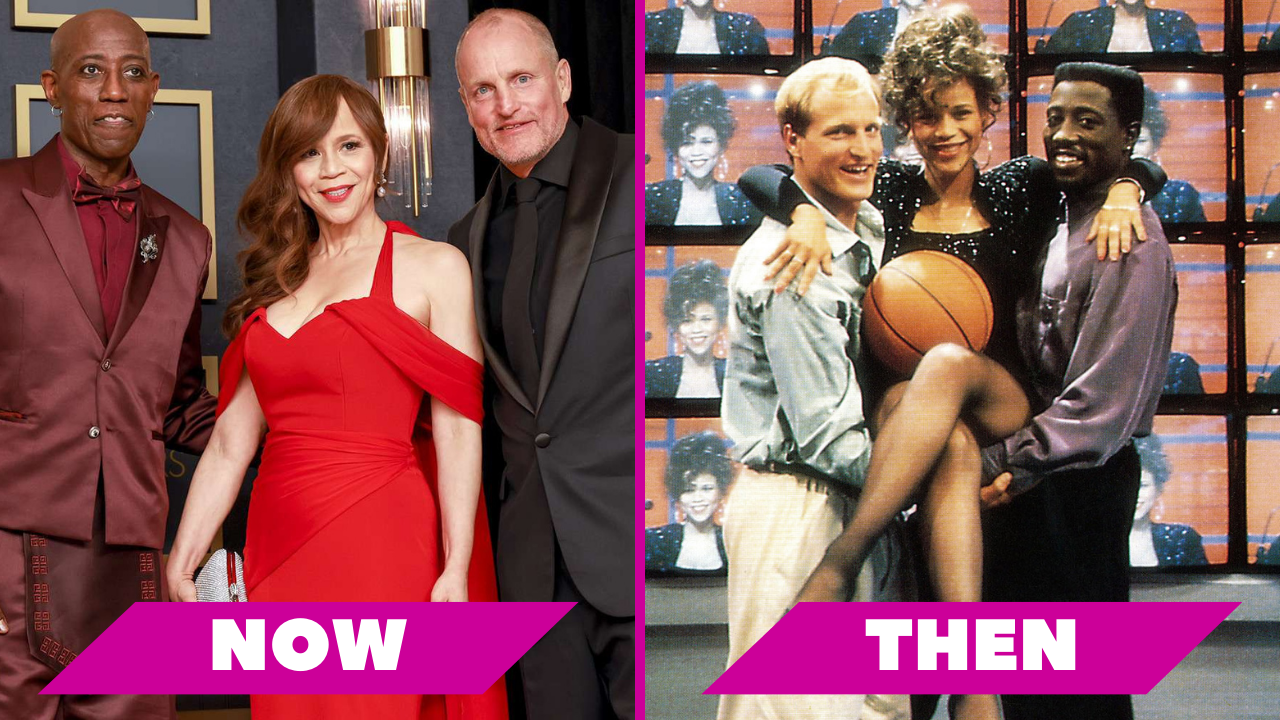 As this year is coming to an end, we are looking back at the most memorable events in entertainment. Among those were various exciting celebrity reunions. Former co-stars were spotted and photographed together many years after they shared the screen. From Kerry Washington and Sean Patrick Thomas to the Pulp Fiction cast, here are the most iconic reunions of 2022.
Kyla Pratt and Robert Ri'chard – One on One
The former One on One co-stars Kyla Pratt and Robert Ri'chard were photographed together at the Harlem premiere in Los Angeles earlier this year.
Ri'chard, who stars in the Prime series as an exotic dancer, played an aspiring rock musician Arnaz Ballard in the 00's UPN sitcom. Arnaz had a massive crush on the main character on the show, played by Pratt.
---
Martin Reunion First Look Trailer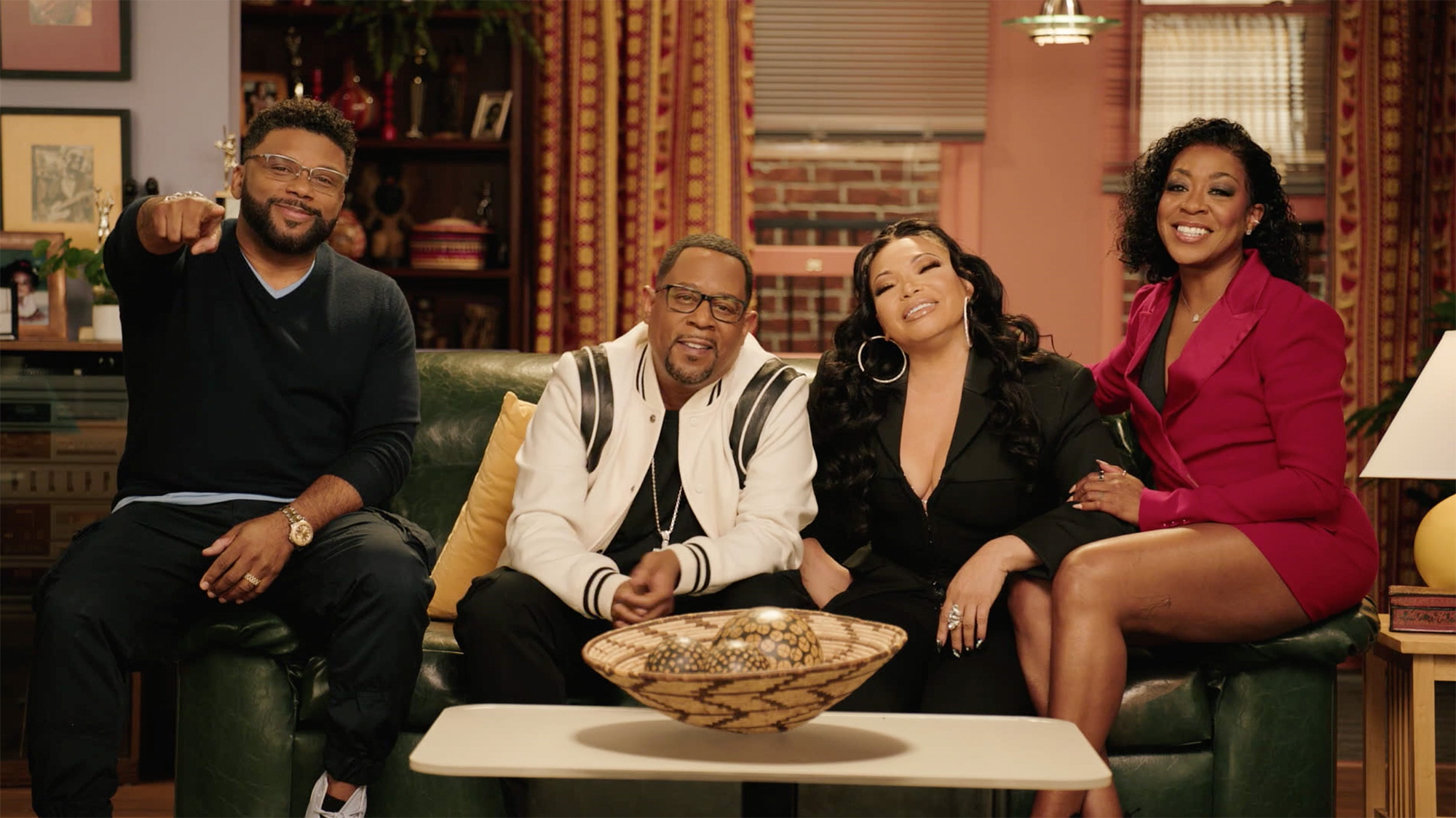 BET+ debuted the first look trailer for its highly-anticipated Martin reunion. Three decades later, the cast is reuniting for a special episode dropping on June 16.
Participating stars include Martin Lawrence, Tisha Campbell, Tichina Arnold, and Carl Anthony Payne II.
The trailer opens with a dedication to Thomas Mikal Ford, who played Tommy in the series. The actor sadly passed away in 2016 from an operation complication. He was 52.
Hosted by comedian Affion Crockett, the special will focus on the show's origin and evolution. In addition, it will feature interviews with the surviving cast, original directors, special musical performances, and behind-the-scenes must-sees.
Martin, which premiered in 1992, starred Lawrence – who played various characters, Campbell as Martin's girlfriend and later his wife, Gina; Arnold as Gina's best friend, Pam; and Martin's two best friends, Cole (Payne) and Tommy (played by the late Thomas Ford). The series concluded with season five due to the tensions between the two main cast members. People reported that Campbell sued Lawrence for "repeated and escalating sexual harassment, sexual battery, verbal abuse, and related threats" in 1997. The two later reconciled, with Campbell announcing in 2020 that she was "so glad that we're in a good place right now."
Dave Chappelle to Donate All Proceeds From Buffalo Show To Mass Shooting Victims & Families
On Sunday, Dave Chappelle booked a last-minute gig at the 3,000-plus-seat Shea's Performing Arts Center in Buffalo, NY. The sold-out show honored the community still recovering from last month's horrific mass shooting at a Buffalo supermarket.
The comedian announced some of the victims' families were seated in the audience. He also mentioned that all proceeds from that night would go to them.
On May 14, an 18-year-old white male entered Tops Supermarket, located in a predominately Black neighborhood, and killed ten residents aged between 32 and 86. The suspect was arrested and charged with domestic terrorism motivated by hate and ten counts of first-degree murder.
A little over a week before Buffalo, Chappelle himself became a victim of an attack. The 48-year-old was assaulted while onstage at the Hollywood Bowl. A knife-yielding man, later ID'd as Isaiah Lee, stormed the stage just as the show was ending and tackled the comedian.
Although the motive behind the attack is still not confirmed, some users online are convinced it had something to do with Chapelle's latest controversial Netflix special. Lee was arrested and pled not guilty and was ordered to stay 100 yards away from Chapelle.