Tamera Mowry-Housley Leaving 'The Real' After 7 Years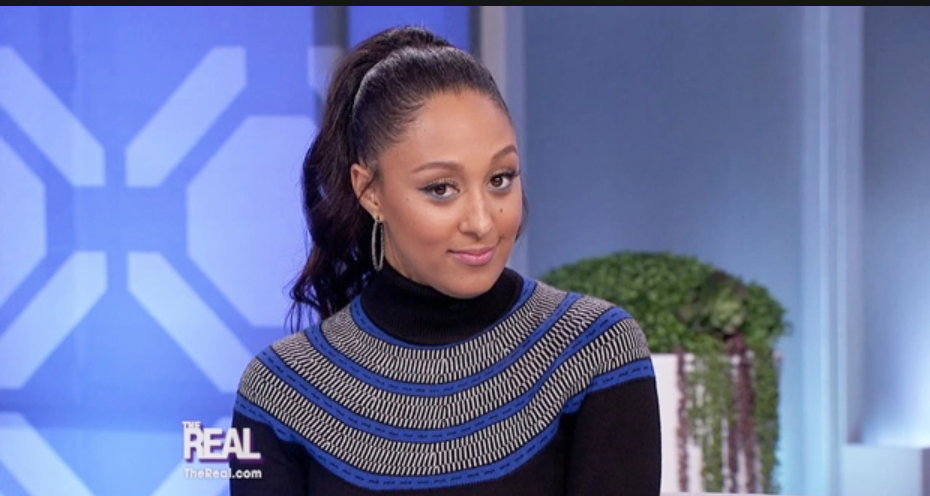 Tamera Mowry-Housley announced her exit fromThe Real on Monday.
"For seven years, my home and heart has been at The Real. The friendships that I've made there will last a lifetime, and the people that I've had the blessing to interview have changed my life for the better. I'm so proud of what all the ladies and I have accomplished there, including two well-deserved NAACP Image Awards and a Daytime Emmy. However, all good things must come to an end, and it's with a bittersweet smile that I announced that I am moving on from The Real," she said in a statement posted on her social media.
She concluded: "To my fellow hosts, I love you, I will miss you, and I will always be there for you. Thank you for teaching me, supporting me, and loving all of me. Sisters forever. I'll be rooting for you, as I look forward to spending more time with my family, pursuing amazing new opportunities, and embarking on the next chapter of my life."
The announcement was posted the same day that actress Naya Rivera, Mowry's family friend, was confirmed dead after her body was discovered at Lake Piru in California.
"I had NO intention to talk about this today, especially in light of the news of my dear friend Naya, but now some reports are coming out and I'd rather you hear it from me first," the Sister Sister star wrote in the caption.
Mowry-Housley has co-hosted The Real since it premiered in 2013.
Broadway Star Jordan Fisher Joins 'The Flash' On The CW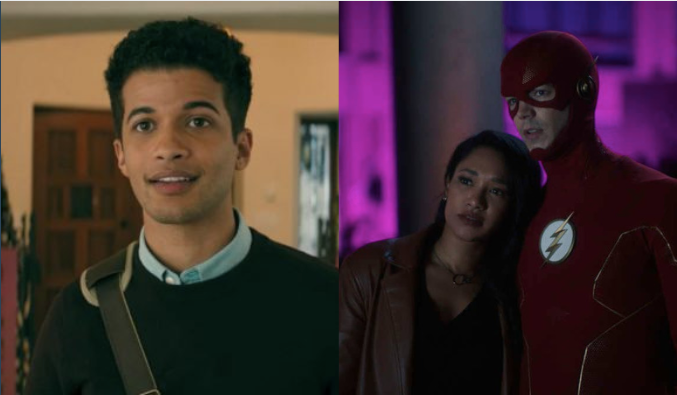 Jordan Fisher is a quadruple threat. As a singer, actor, dancer, and gamer, he has captivated the spotlight on different shows and streams.
He's been spotted in multiple television series, including The Secret Life of the American Teenager (2012) and Disney's Liv and Maddie (2015-2017). Fisher is now joining The CW series, The Flash, to play the "fastest teenager on the planet," Bart Allen, aka Impulse.
Starring as a recurring guest on the show in season 7, the young speedster is the future son of Barry Allen and Iris West-Allen.
With this new story twist, the network departs from the original storyline found in the comics that describe Bart as the son of Tornado Twin Don Allen, thus West-Allens grandkid. The Fisher version on The CW will be the second run-in with Barry's future offsprings. The first being with their daughter, Nora West Allen.
Building his name on stage, Fisher has played a number of characters, most recently in Steven Levenson's Dear Evan Hansen, and John Lauren's Hamilton. Fisher also starred in Netflix's To All the Boys: P.S. I Still Love You, MTV's Teen Wolf, and ABC's The Secret Life of the American Teenager. Fisher also lit up in some theatrical classics like Grease and Rent.
You can catch up with Fisher on The Flash airing every Tuesday at 8/7c on The CW.
Lex Scott Davis Talks Playing An Attorney in ABC's Upcoming Series 'Rebel'
Best known for her role in Tony Braxton: Unbreak My Heart and Superfly, Lex Scott Davis is coming back to the small screen. She stars as a series regular in ABC's brand new drama Rebel.
Inspired by Erin Brockovich's story, the show follows Annie "Rebel" Bello (played by Katey Sagal), a blue-collar legal advocate without a law degree who cares desperately about the causes she fights for and the people she loves. That includes Davis's character, Cassidy Ray, who is not only a lawyer but also Rebel's daughter. Both work closely together – anytime Rebel needs an attorney, Cassidy is there.
When talking about what attracted her to this project, Davis recalls reading the script and being drawn in by the unique family dynamic presented on the show and the diversity it brings. She says it is "a proper representation of what America is today. It's not just this or that; it's a combination of everything. And I like that this story completely embraces that."
Watch Rebel on Thursday, April 8 at 10/9c on ABC.
Tamala Jones Talks Doing Her Own Stunts On ABC's 'Rebel'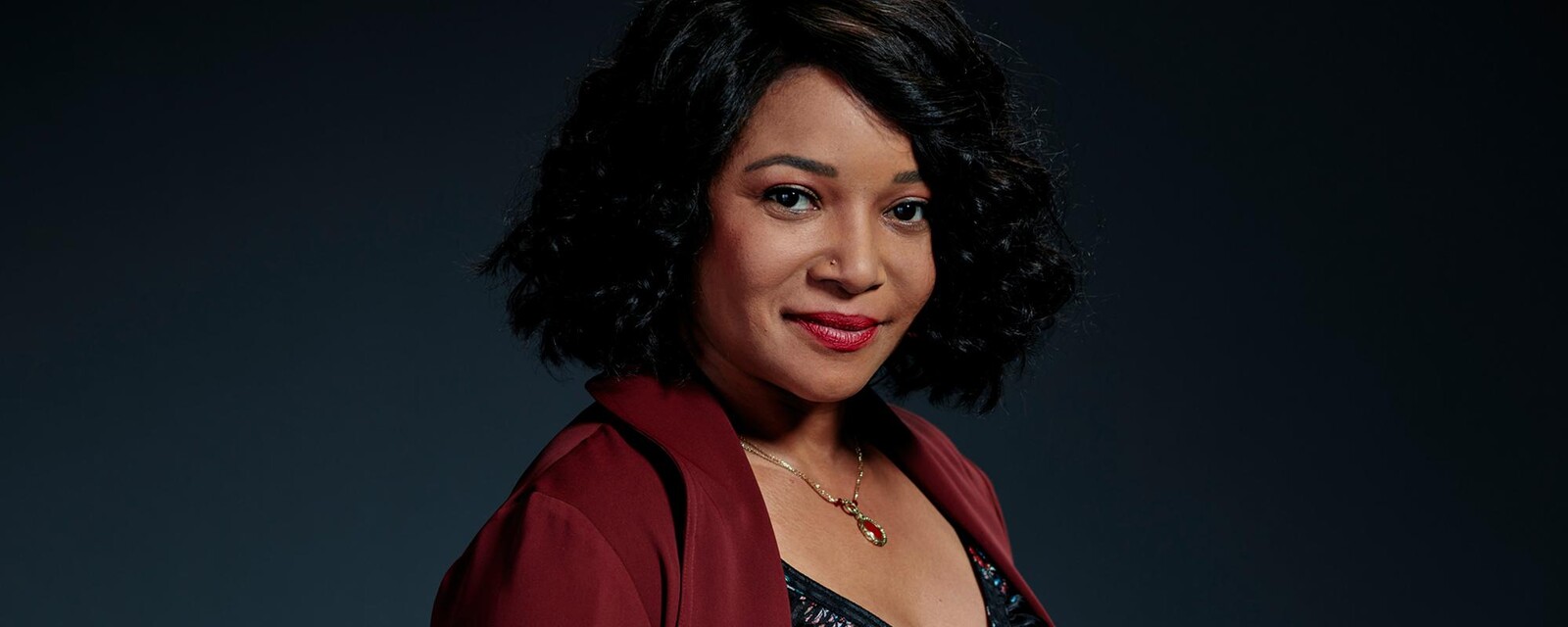 Tamala Jones has built an extensive resume as a film and television actor. After making her feature film debut in How to Make an American Quilt at the age of 20, Jones went on to star in several hit television series and films.
Joining the cast of ABC's Rebel, Jones says, felt like "being back at home." The California native is best known for playing Lanie Parish in Castle, a series that ran on the same network for eight seasons.
Set to premiere on April 8, Rebel is loosely based on the life of Erin Brockovich. Annie "Rebel" Bello (played by Katey Sagal) is a blue-collar legal advocate without a law degree who cares desperately about the causes she fights for and the people she loves. One of them being Jones' character Lana who is an investigator and Rebel's former sister-in-law.
As Jones describes her, Lana is a "… very real character because she has, like every other human, her personal issues that she struggles with," she continued, "But she doesn't take any bs either. There are no gray areas for her; it's either hot or cold, black or white."
In addition to returning to the network that has "always taken care of [her]," Jones says, performing her own stunts on the show was one of the highlights, as she never got to do action scenes in her previous work. "I get to fight, I get to be tough, and I love that! I'm always someone's girlfriend or wife, and this time, there's so much more to this character."
Watch Rebel on ABC Thursday, April 8 at 10 p.m. ET.