WATCH: 'Truth Be Told' First Look Trailer Starring Octavia Spencer
Apple just released a first-look trailer for Truth Be Told, the upcoming Apple TV+ limited series starring Academy Award winner Octavia Spencer, Emmy Award winner Aaron Paul and Emmy-nominated Lizzy Caplan.
The series follows podcaster Poppy Parnell (Spencer) as she is compelled to reopen the murder case that made her a national sensation and comes face to face with Warren Cave (Paul), the man she may have mistakenly helped to put behind bars. Her investigation navigates urgent concerns about privacy, media, and race. 

Truth Be Told is created by Nichelle Tramble Spellman (The Good Wife). The cast also includes Elizabeth Perkins, Michael Beach, Mekhi Phifer, Tracie Thoms, Haneefah Wood, and Ron Cephas Jones. 

The series will premiere globally on Apple TV+, which will launch on November 1 in over 100 countries and regions, and will be available for just $4.99 per month with a seven-day free trial.
Watch: 'Like a Boss' Red Band Trailer Starring Tiffany Haddish and Rose Byrne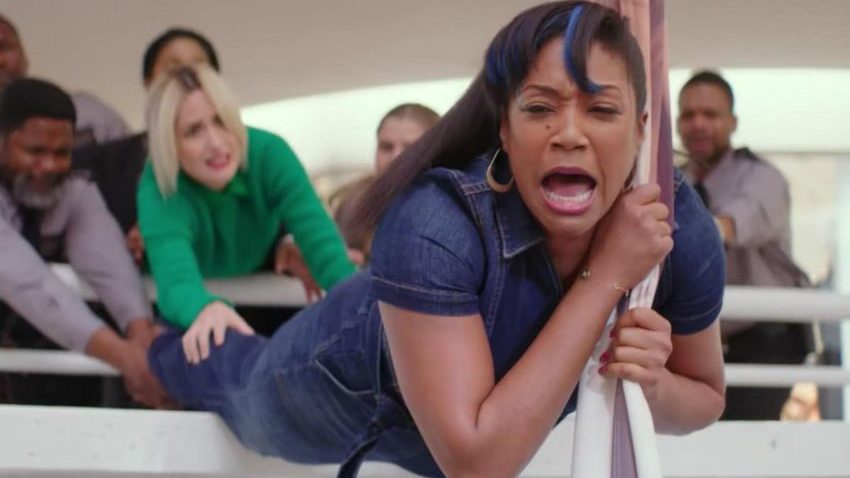 Paramount has released the red band trailer for its upcoming comedy Like a Boss starring Tiffany Haddish and Rose Byrne.
Miguel Arteta (Cedar Rapids, Youth in Revolt) directed. Adam Cole-Kelly and Sam Pitman wrote the screenplay. Both are first-time feature writers.
Synopsis: Best friends Mia and Mel (Haddish and Byrne) are living their best lives running their own cosmetics company they've built from the ground up. Unfortunately, they're in over their heads financially, and the prospect of a big buyout offer from a notorious titan of the cosmetics industry Claire Luna (Salma Hayek) proves too tempting to pass up, putting Mel and Mia's lifelong friendship in jeopardy. The beauty business is about to get ugly.
Also starring are Billy Porter (Pose), Jennifer Coolidge (Legally Blonde), Ari Graynor (The Sitter), Natasha Rothwell (Insecure), Jessica St. Clair (Bridesmaids), and Karan Soni (Always Be My Maybe).
Like a Boss hits theaters on January 10, 2019. Watch the latest trailer above.
Michael B. Jordan Fights For Justice In Newly Released Trailer For 'Just Mercy'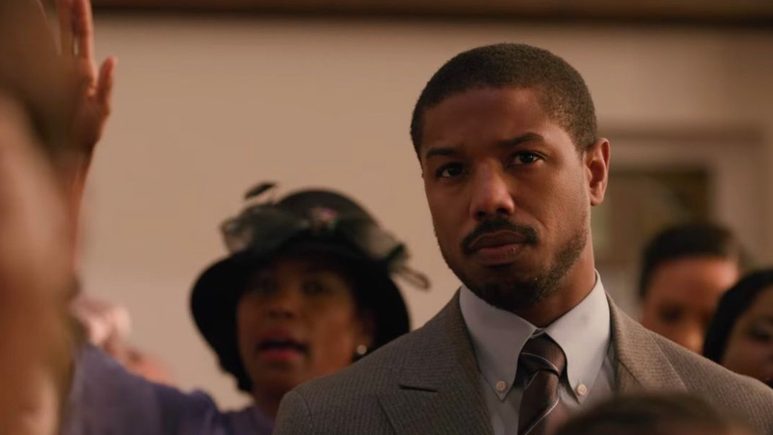 Warner Bros. has released the newest trailer for its upcoming highly-anticipated thought-provoking story starring Michael B. Jordan and Oscar-winning actor Jamie Foxx.
Just Mercy follows young lawyer Bryan Stevenson (Jordan) and his history-making battle for justice. After graduating from Harvard, Bryan had his pick of lucrative jobs. Instead, he heads to Alabama to defend those wrongly condemned or who were not afforded proper representation, with the support of local advocate Eva Ansley (Brie Larson). One of his first, and most incendiary, cases is that of Walter McMillian (Foxx), who, in 1987, was sentenced to die for the notorious murder of an 18-year-old girl, despite a preponderance of evidence proving his innocence and the fact that the only testimony against him came from a criminal with a motive to lie. In the years that follow, Bryan becomes embroiled in a labyrinth of legal and political maneuverings and overt and unabashed racism as he fights for Walter, and others like him, with the odds—and the system—stacked against them. 
The drama is written and directed by Destin Daniel Cretton (The Glass Castle). The cast also includes Rob Morgan, Tim Blake Nelson, Rafe Spall, O'Shea Jackson Jr., and Karan Kendrick. 
Just Mercy will be released in select theaters on Christmas and wide on January 10!
Check out the new trailer above.
This Looks More Like It! Paramount Releases The Brand New Trailer for (The Upgraded) 'Sonic The Hedgehog'
Months after Paramount released the first Sonic The Hedgehog trailer which was received with very little enthusiasm, to say the least, the company returns with a brand new preview.
Based on the global blockbuster videogame franchise from Sega, Sonic The Hedgehog tells the story of the world's speediest hedgehog as he embraces his new home on Earth.
In this live-action adventure comedy, Sonic and his new best friend Tom (James Marsden) team up to defend the planet from the evil genius Dr. Robotnik (Jim Carrey) and his plans for world domination. The film also stars Tika Sumpter and Ben Schwartz as the voice of Sonic.
Watch the full trailer above.