Comic Con: Marvel Phase 4 Plans Revealed – "Thor 4," "Black Widow," "Eternals," "Blade" Reboot And More
Marvel announced a number of big upcoming titles at its panel at Comic-Con International in San Diego on Saturday. According to the studio's president Kevin Feige, the following projects will be released over the next two years.
The Eternals
Cast: Richard Madden (Game of Thrones) as Ikaris, Kumail Nanjiani (The Big Sick) as Kingo, Lauren Ridloff (Wonderstruck) as Makkari, Brian Tyree Henry (Child's Play) as Phastos, Salma Hayek as Ajak, Lia McHugh (The Lodge) as Sprite, Don Lee (One On One) as Gilgamesh, and Angelina Jolie as Thena
Director: Chloé Zhao
Release date: November 6, 2020
The Falcon and The Winter Soldier
Cast: Anthony Mackie as The Falcon, Sebastian Stan as The Winter Soldier, Daniel Brühl as Baron Zemo
Release date: Fall 2020 exclusively on Disney+
Shang-Chi and the Legend of the Ten Rings
Cast: Simu Liu in the title role, Awkwafina in an undisclosed role, Tony Leung as the (real) Mandarin
Director: Destin Daniel Cretton
Release date: February 12, 2021
WandaVision
Cast: Elizabeth Olsen and Paul Bettany, reprising their roles as Wanda Maximoff/Scarlet Witch and Vision. Teyonah Parris as the adult Monica Rambeau
Release date: Spring 2021 exclusively on Disney+
Loki
Cast: Tom Hiddleston reprising his role as Loki
Release: Spring 2021 exclusively on Disney+
Doctor Strange in the Multiverse of Madness
Cast: Benedict Cumberbatch as Stephen Strange, Elizabeth Olsen as Scarlett Witch
Director: Scott Derrickson
Release date: May 7, 2021
What If…? – the first animated series in the MCU
Cast: Jeffrey Wright as the voice of The Watcher and other actors from across the MCU will reprise their roles as voice talent
Release date: Summer 2021 exclusively on Disney +
Hawkeye
Cast: Jeremy Renner as Hawkeye
Release date: Fall 2021 exclusively on Disney +
Thor: Love and Thunder
Cast: Chris Hemsworth and Tessa Thompson will reprise their roles as Thor and Valkyrie. Natalie Portman will star as female Thor.
Director: Taika Waititi
Release date: November 5, 2021
Black Widow
Cast: Scarlett Johansson as Natasha Romanoff, David Harbour as Alexei AKA The Red Guardian, Florence Pugh as Yelena, O-T Fagbenle as Mason, and Rachel Weisz as Melina
Director: Cate Shortland
Release Date: May 1, 2020
Blade
Cast: Mahershala Ali as Blade
Director and release date has not been announced.
Will Smith's Body Transformation Will Be Documented In A New Youtube Series
Will Smith broke the internet earlier this week by posting a picture that some would consider unflattering and others could very much relate to. The caption read, "I'm gonna be real wit yall – I'm in the worst shape of my life."
Looking at the shared image, from Smith's outfit to his physique, one could assume that the I am Legend actor was simply sharing the outcome of his quarantine lifestyle.
Earlier today, however, in another social media post, Smith revealed that the image was just a teaser of what's to come.
It turns out the actor is teaming up with YouTube for a fitness and wellness series intended to document the 52-year-old's journey.
"This is the body that carried me through an entire pandemic and countless days grazing thru the pantry," he captioned his latest post. "I love this body, but I wanna FEEL better. No more midnight muffins…this is it! Imma get in the BEST SHAPE OF MY LIFE!!!!!"
No further project details were disclosed as of yet. We can't wait to follow this transformation journey!
'The Tomorrow War': First Look At Edwin Hodge and Jasmine Mathews at In Chris Pratt's New Sci-Fi Film (Video)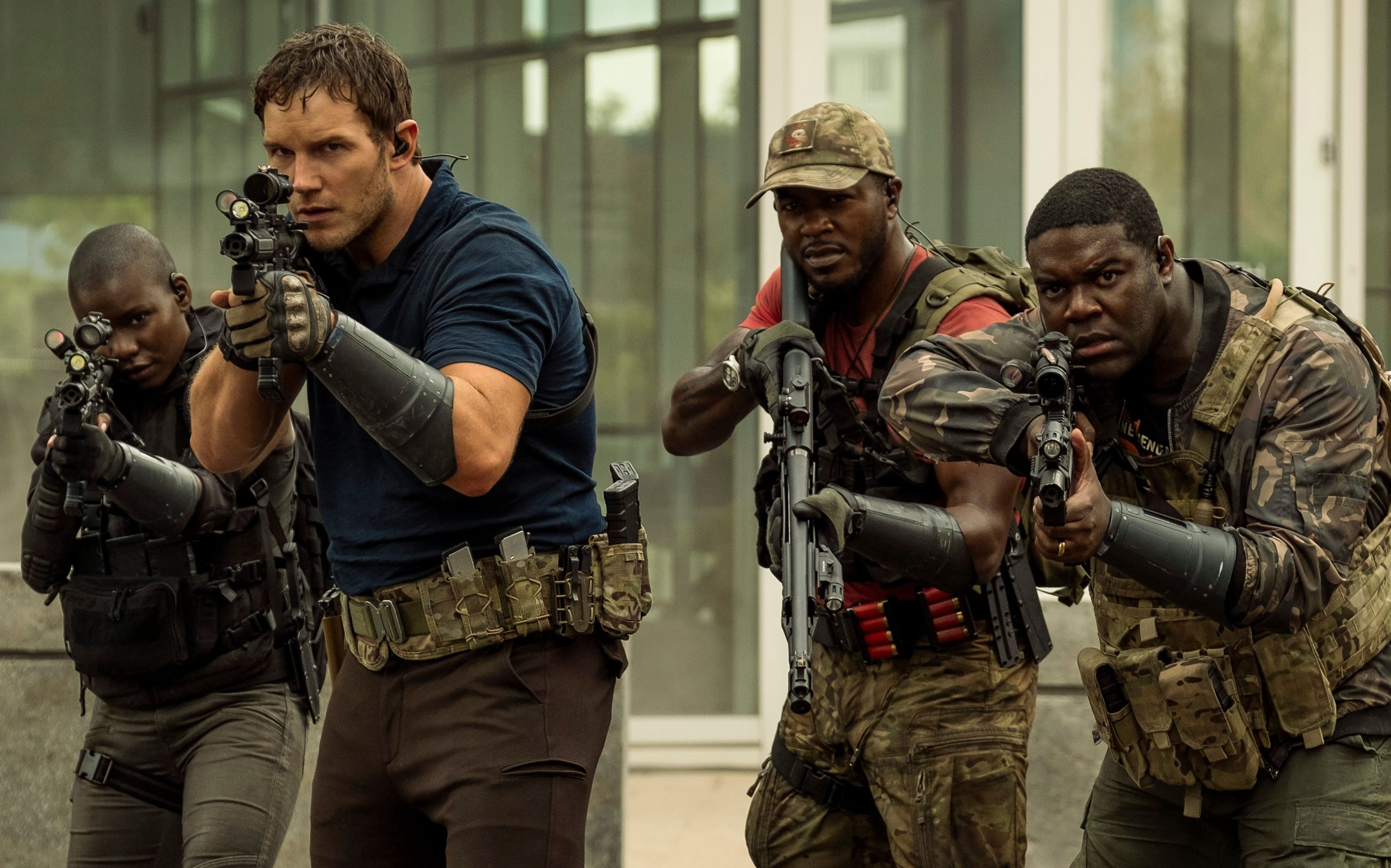 Amazon has released the first trailer for its upcoming sci-fi thriller The Tomorrow War, premiering July 2.
The movie stars Chris Pratt as Dan Forester, a teacher who joins a group of time travelers to fight a war 30 years in the future. Dan teams up with his estranged father (played by J.K. Simmons), and a scientist (Yvonne Strahovski), to help save the planet.
Helmed by Chris McKay, the film's cast also includes Edwin Hodge as Dorian, Sam Richardson as Charlie, Jasmine Mathews as Lieutenant Hart, and Keith Powers as Major Greenwood.
Amazon reportedly paid $200 million to distribute the film.
Watch the teaser trailer below:
Lauren London Talks Filming 'Without Remorse' Opposite Michael B. Jordan: "We Did Have Very Open Conversations About Grief"
The movie marks the actress's first ever role in an action film.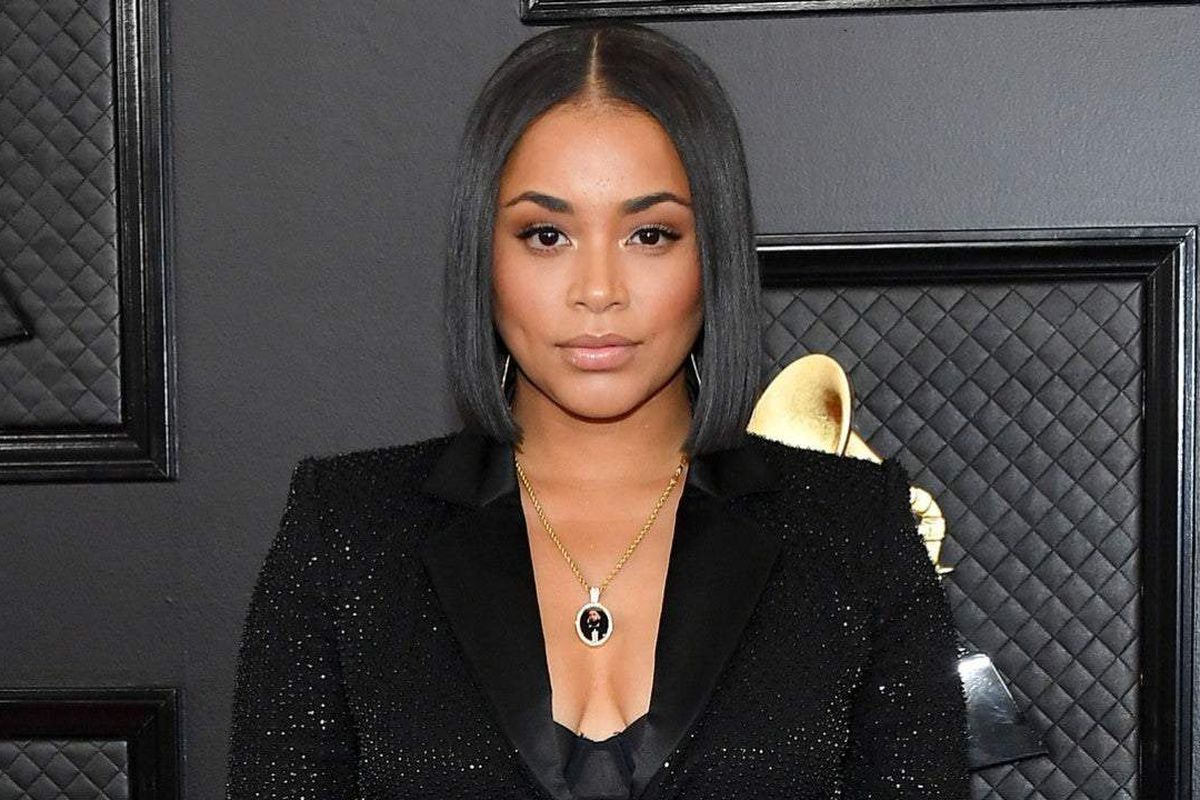 Lauren London is stepping into a new movie genre. The ATL actress is starring in Amazon's upcoming action-thriller Without Remorse alongside Michael B. Jordan and Jodie Turner-Smith.
As much as this is an action flick, Without Remorse is also a love story where an elite navy seal John Clark and his wife Pam are very much in love and expecting their first child together. John's world turns upside down when Pam is killed. While seeking justice for the murder of his wife, the soldier uncovers a covert plot that threatens to engulf the United States and Russia in a war.
The pain that comes from losing his loved one fuels John's journey throughout the movie. It is, coincidentally, also something London personally is very familiar with.
During a press conference with the cast and the director Stefano Sollima, London spoke about the candid conversations she and her scene partner had during filming and how she applied her personal experience to the role. "I think that you bring your life experience to your art. I always loved artists that worked like that, so I try to do my best, to be honest in that way. And I think being a mother, and a partner; experiencing love to the degree that I was able to experience it – I brought that tenderness and vulnerability to the character." She also said, "[Michael and I] did have very open coversations about grief and just what it feels like to lose someone so tragically and so soon. I think those conversations really helped the movement of our characters and their relationship."
"We did have very open conversations about grief and just what it feels like to lose someone tragically and so soon"
When Jordan, who is also one of the executive producers, initially reached out to London to offer the role, she did not get on board right there and then. The decision required critical reflection, as she was grieving her boyfriend and the father of her son, rapper Nipsey Hussle. "I didn't say 'yes' right away because I wasn't sure if acting was what I was gonna continue, I wasn't sure if I was ready. I had to make sure that the next thing I was doing was in alignment with my purpose and in alignment with my truth. And after reading the script, I knew that I could be a real contributor to the role," She told HM.
Watch our full interview with Lauren London below and make sure to check her out in Without Remorse on Amazon Prime Video on April 30!