Ellen Pompeo and Denzel Washington Clashed on Set of Grey's Anatomy
The lead star of ABC's hit medical drama Ellen Pompeo shared her experience of working with Academy Award winner Denzel Washington while chatting with former co-star Patrick Dempsey on her new podcast Tell Me With Ellen Pompeo.
Back in 2015, Debbie Allen who stars, executive produces, and directs on the show, invited Washington to helm an episode titled The Sound of Silence for season 12. This was done after Dempsey's exit and to "keep [Pompeo] interested."
"Debbie Allen was like, 'What can I do to keep Ellen interested? What can I do to keep Ellen here?' because after you left, I was like, 'Oh, why do I have to stay here? I've got to go now. Everyone's gone. Sandra's [Oh] gone, Patrick's gone. I've got to go too,'" she told Dempsey. "And Debbie was like, 'No, no, no. You've got to stick around. I'm going to bring in a surprise for you,' and she would never tell me who it was. But she knew I was a huge fan."
Pompeo made it clear, she has the utmost respect for Washington as an actor, a director, "as everything, but yo, we went at it one day," she teased.
In the abovementioned episode, Pompeo's character, Dr. Meredith Grey, encounters an epileptic patient who had accidentally injured her and broken her jaw. The patient later offered his apologies. Pompeo haven't rehearsed the scene prior, so when it was time to shoot, she was not satisfied with the result. "He apologized to me but he was doing it really softly, he made this choice to speak very softly. And [Meredith] was pissed that [she] had to sit there and listen to this apology, and he wasn't looking at [her] in the eye," Pompeo said. "Again, we love actors who make choices, right? And I yelled at him, and I was like, 'Look at me when you apologize. Look at me.' And that wasn't in the dialogue, and Denzel went ham on my a–."
She continued, "He was like, 'I'm the director. Don't you tell him what to do.' And I was like, 'Listen, motherf—–, this is my show. This is my set. Who are you telling?' Like, 'You barely know where the bathroom is.'
Later that day, Pompeo met Washington's wife, Pauletta, who was a fan of the show. "I told his wife, I was like, 'Yeah, he yelled at me today. Yeah, he let me have it today, and I am not OK with him and I'm not looking at him and I'm not talking to him."
"So it was an amazing experience, it really was," she concluded the story. 
Angelina Jolie's Daughter Zahara Will Attend an HBCU (Video)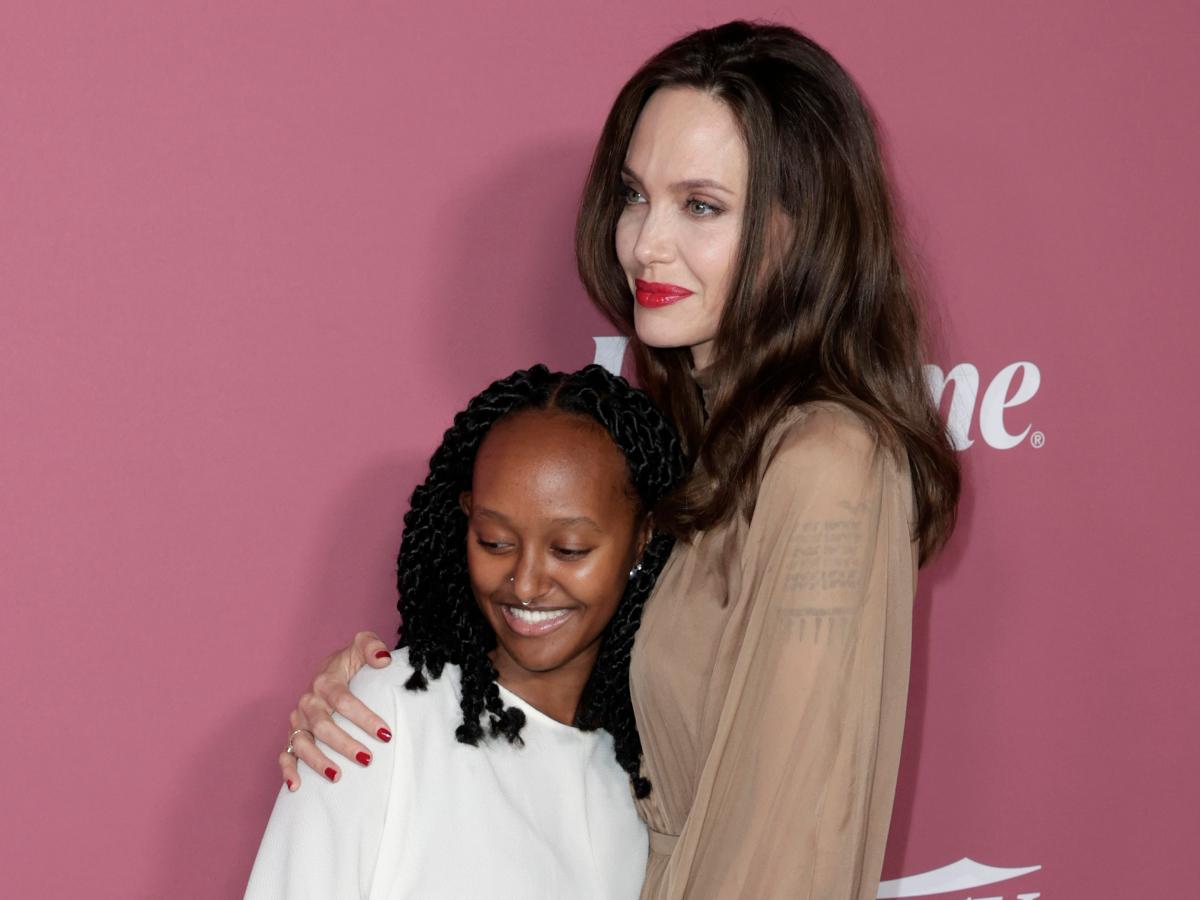 Angelina Jolie's daughter Zahara Marley Jolie-Pitt is college bound!
On Sunday, the Oscar-winning actor announced her 17-year-old will be attending Spelman College, an HBCU, this fall. Included in Jolie's post is a picture of Zahara posing with schoolmates and a caption that read,
"Zahara with her Spelman sisters! Congratulations to all new students starting this year," the mother of six wrote. "A very special place and an honor to have a family member as a new Spelman girl. #spelman #spelmancollege #spelmansisters #HBCU."
In addition to the Eternals star's post, a video taken during an alumni college event was published on TikTok. The clip, which has now gone viral, shows Jolie attempting to join in on the electric slide. You can watch it below.
'Black Panther: Wakanda Forever' Honors The Late Chadwick Boseman (Video)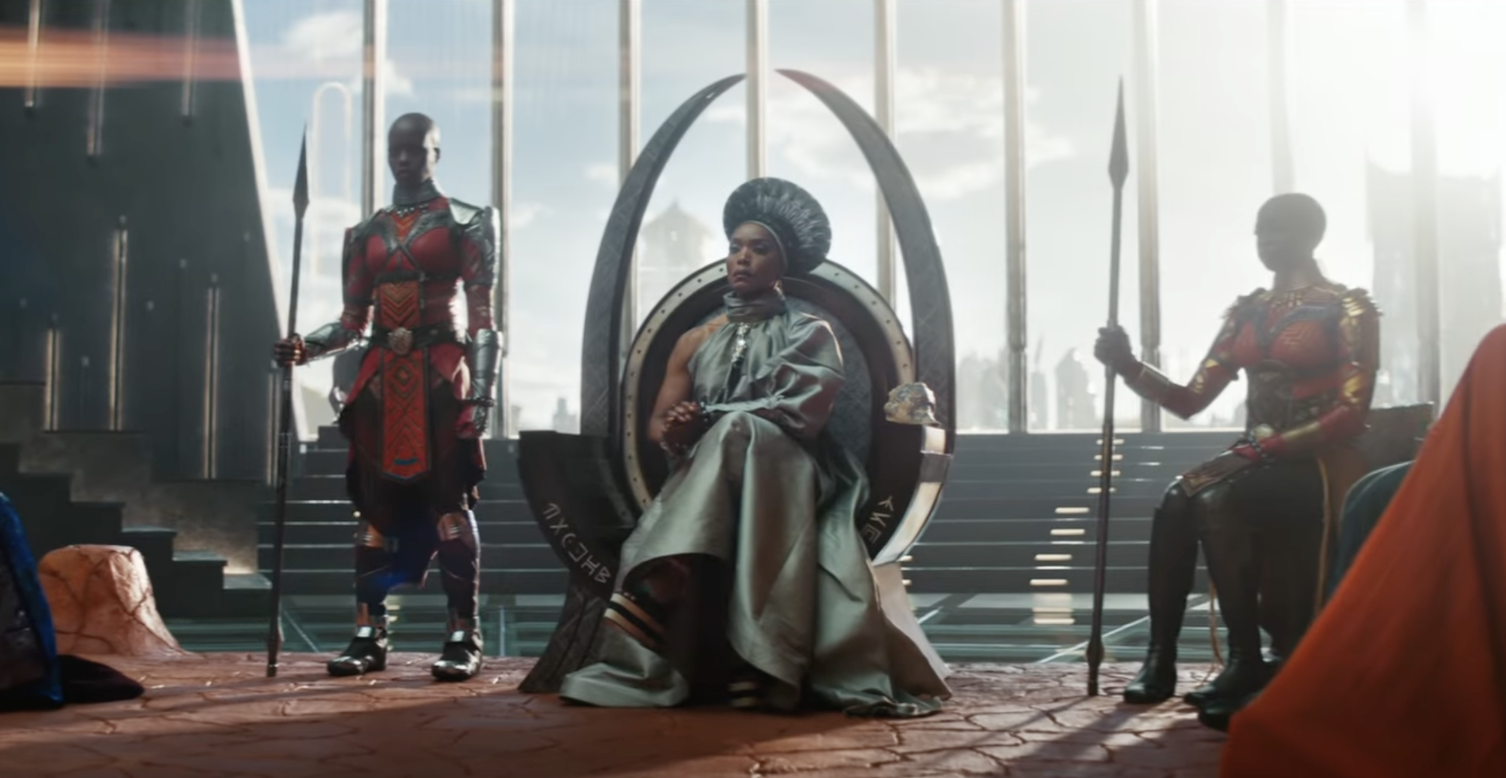 Marvel has finally released the official trailer for the highly anticipated sequel of Black Panther. The 2-minute video features new and returning characters and unveils a special tribute to Chadwick Boseman's T'Challa.
The movie is scheduled to hit theaters on November 11.
Watch the trailer above.
'The Man From Toronto' Trailer: Kevin Hart and Woody Harrelson Star In Action-Packed Comedy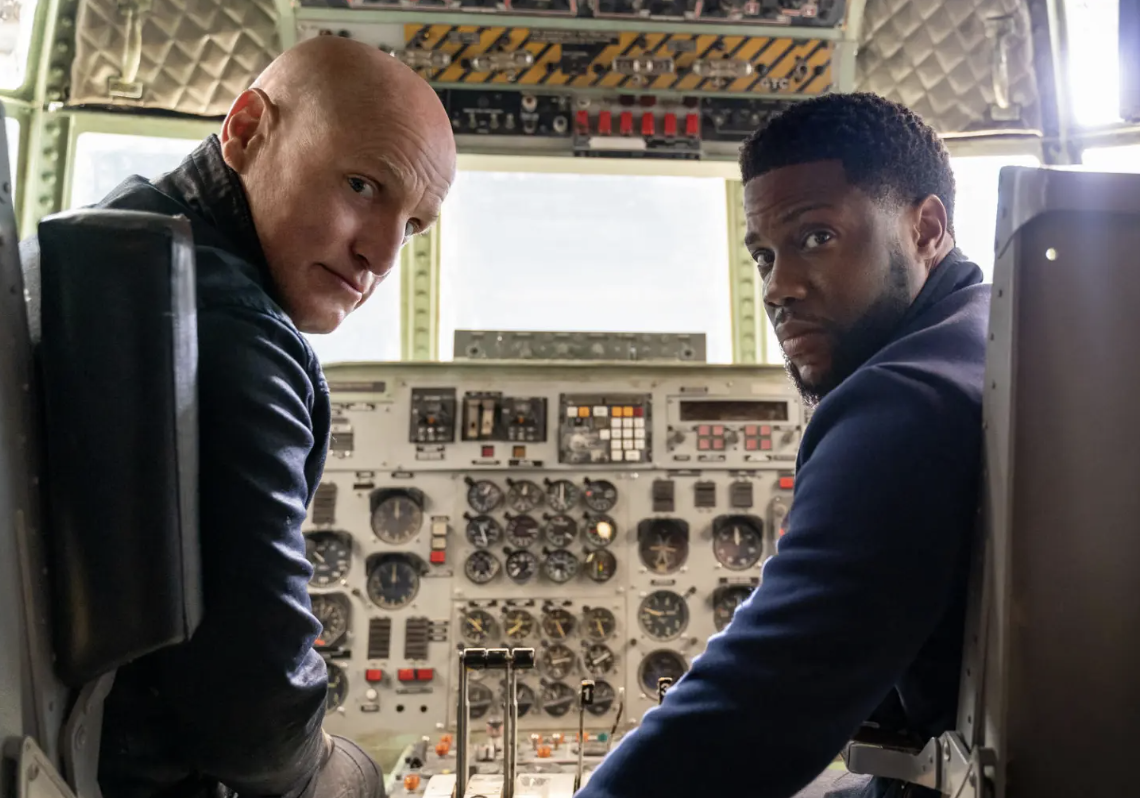 Kevin Hart and Woody Harrelson star in Netflix's upcoming action-packed comedy dropping on Netflix on June 24.
A case of mistaken identity arises after a screw-up sales consultant and the world's deadliest assassin—known only as The Man from Toronto— run into each other at a holiday rental.