Kenan Thompson On The 'Home Alone' Reboot: "I Think They're Getting Very Close To Finishing It"
The 'Home Alone' reboot is reportedly "very close" to being completed
Disney+ is making a reboot of the Home Alone franchise. The project has been in development for some time. Saturday Night Live's Kenan Thompson, who will make an appearance in the reboot, recently confirmed that the film is actually close to finishing during his interview on Watch What Happens Live with Andy Cohen.
"It was a long shoot. It started in Canada and got shut down and then came back around because of the pandemic. It's been very splotchy as far as trying to get it done is concerned. I think they're getting very close to finishing it. I did ADR for it recently, so that's usually one of the last steps. So, it's coming out."
The original Home Alone movie premiered in 1990, followed by four more installments – Home Alone 2, Home Alone 3, Home Alone 4, and Home Alone: The Holiday Heist. The first two are still beloved holiday classics. Starring child star Macaulay Culkin, Joe Pesci, and Daniel Stern, and directed by Chris Columbus, the movie followed the story of eight-year-old Kevin, who is left alone at home on Christmas.
The Disney+ reboot will star Rob Delaney, Ellie Kemper,  Ally Maki, Pete Holmes, Kenan Thompson, Chris Parnell, Timothy Simons, Andy Daly, and Mikey Day. Jojo Rabbit star Archie Yates will take over the role originally played by Culkin. Dan Mazer is set to direct.
No release date has been announced yet.
You can watch the interview below.
'Resort To Love': Christina Milian Can't Get Away From Her Past In a New Netflix Movie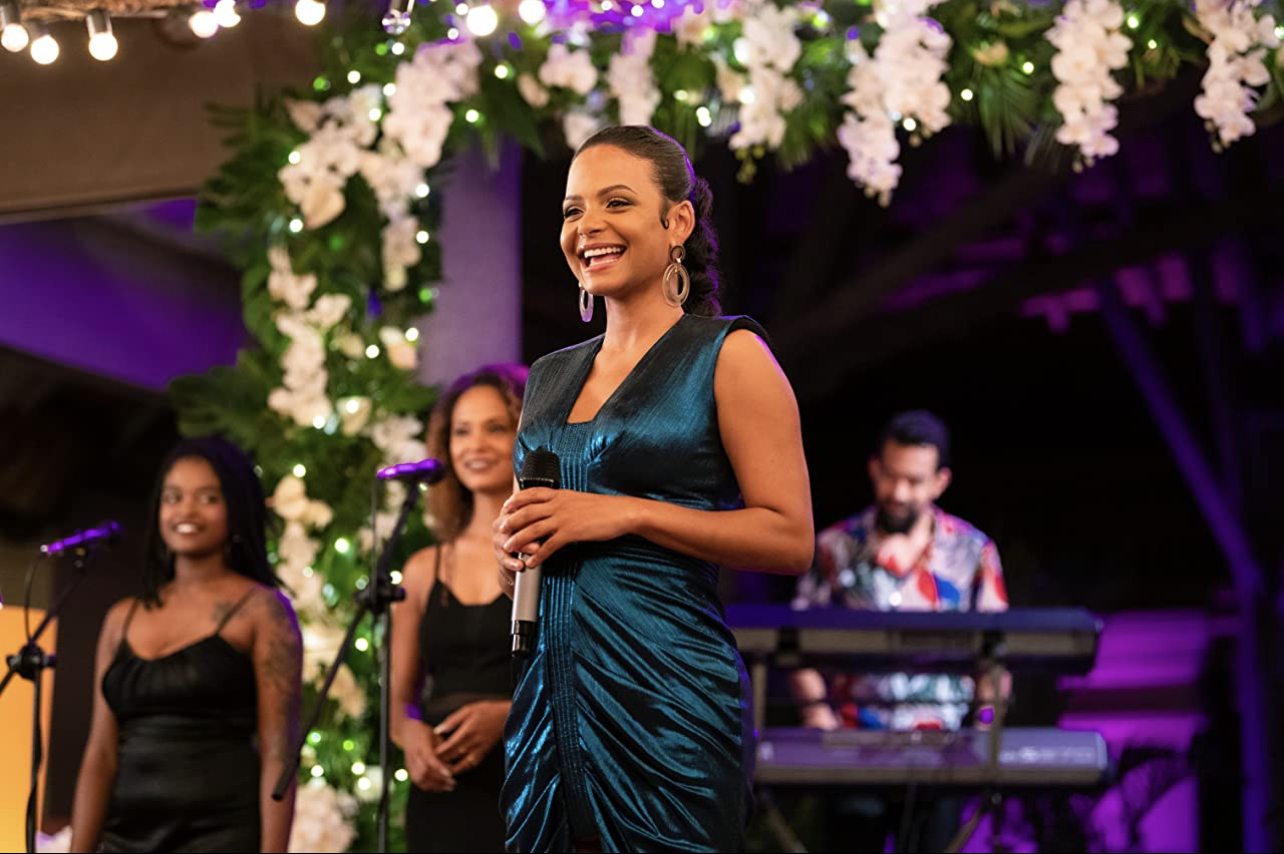 Netflix released the trailer for its new romantic comedy Resort To Love starring Christina Milian, Jay Pharoah, Sinqua Walls, and Christiani Pitts.
Produced by Alicia Keys, the story follows Erica (Milian), who ends up as the entertainment at her ex-fiancé's (Pharoah) wedding after reluctantly taking a gig at a luxurious island resort while in the wake of a music career meltdown.
Resort To Love will premiere on July 29 exclusively on Netflix. Watch the trailer below.
'House Party' Reboot Adds Tamera 'Tee' Kissen To Its Cast (Exclusive)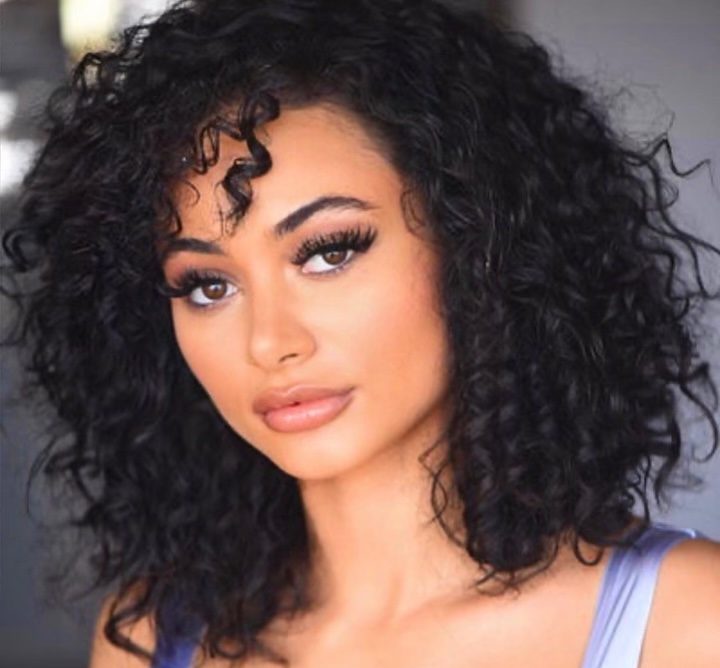 Actress Tamera 'Tee' Kissen has been added to the cast of New Line Cinema's reboot of House Party.
According to reports, LeBron James will produce the 1990 cult classic comedy reboot under his SpringHill Entertainment. The film is helmed by Grammy Award-winning music video director, Calmatic. Emmy-nominated Atlanta writing duo Stephen Glover and Jamal Oloriwrote the script.
The original comedy film follows high schooler Christopher 'Kid' Harris (Christopher 'Kid' Reid) trying to get into his friend Peter 'Play' Martin's (Christopher 'Play' Martin) house party, turning into a wild night of fun and music. Since its release, the film has become a beloved classic and launched many careers, including Tisha-Campbell Martin and Martin Lawrence's. The film was a box office hit and birthed four more sequels – House Party 2 (1991), House Party 3 (1994), House Party 4: Down to the Last Minute (2001), House Party: Tonight's the Night (2013).
Earlier this year, Deadline exclusively reported that rising actors Jorge Lendeborg, Jr. and Tosin Cole were in negotiations to play the titular characters.
Kissen is a comedian, actress, influencer, model, and entrepreneur. Widely known for performing comical skits on social media (which gained her 1.7 million followers in just six months!), her multi-talented personality has secured her top roles in commercial modeling campaigns (CoverGirl, Adidas, Google, etc.) and appearances in several major networks TV shows. The L.A. native played Simone in Dutch opposite Lance Gross, appeared in an episode of MTV's hit show, Wild N' Out, with Nick Cannon, and starred as Kitty on Fox's Rosewood with Morris Chestnut.
Tiffany Haddish and 'When They See Us' Actor Asante Blackk to Star in 'Landscape With Invisible Hand'
MGM studios teamed up with Brad Pitt's Plan B studio to develop a new film project based on the M.T. Anderson novel 'Landscape With Invisible Hand'.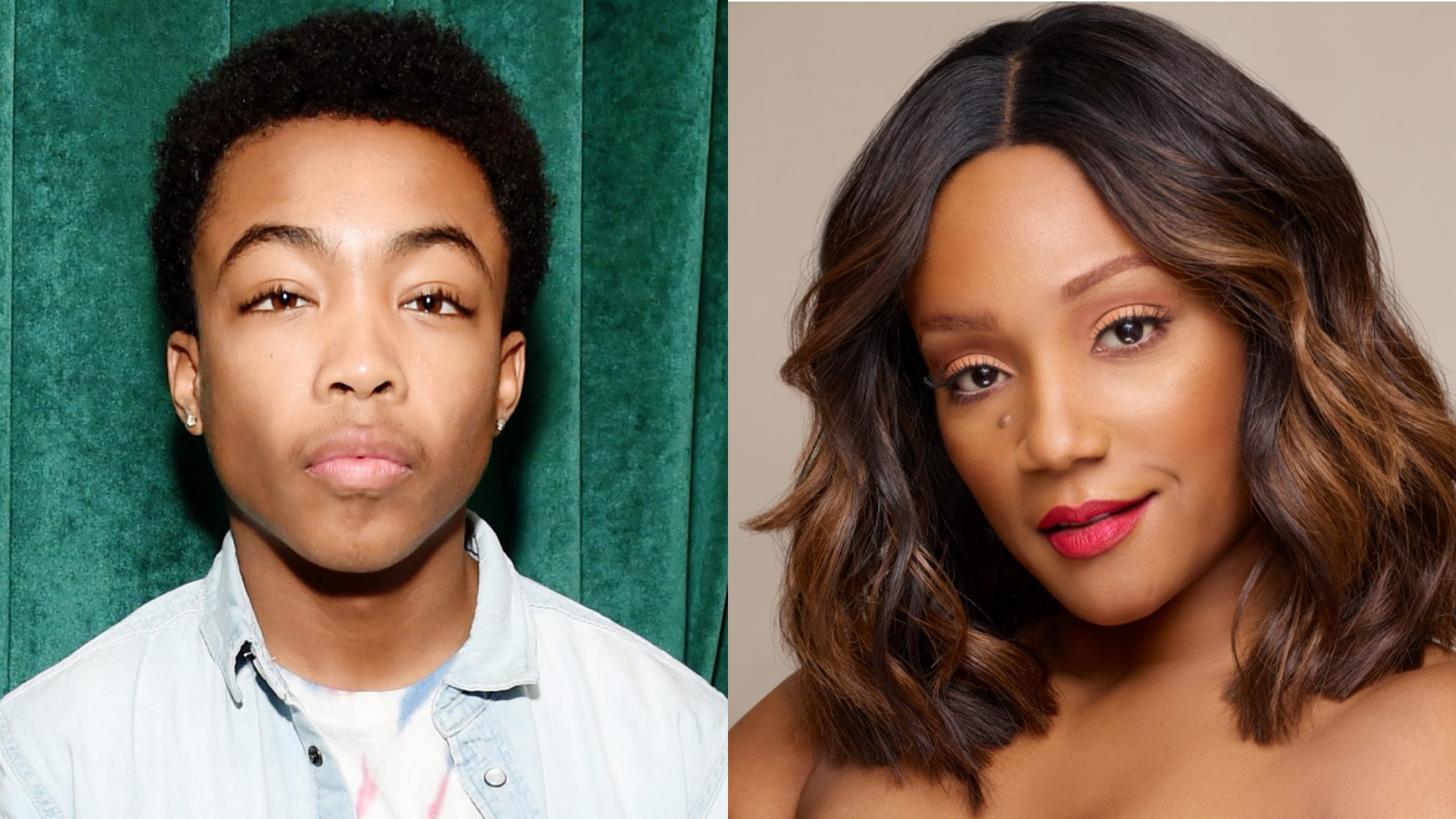 According to an exclusive feature in Variety, Emmy award-winning Actress Tiffany Haddish and Critics' Choice Television Award nominee Asante Blackk will star in the film.
Based on the critically acclaimed book by M.T. Anderson, Landscape With Invisible Hand, Blackk will be playing Haddish's son in the film. According to Variety, the movie has been described as a "stratified, alien future." The project will be guided by the creative hands of Cory Finley (Bad Education). He will write and direct.
The project will showcase a young aspiring artist in his teens (Blackk) who resides in a future timeline where aliens known as vuvv has taken over Earth. The young artist finds a way to shine and rise to fame through the advanced technology that collapsed the world's economy by using the power of love and curiosity. However, the plot twist involves a nostalgic feeling on how all present-day reality star romances end.
This will be one of Blackk's first major movie roles since his debut on the big screen. The young talent has earned Emmy, NAACP, and Critics Choice Award nominations for his performances in When They See Us, and This is Us.
Annapurna Pictures will be heading the project's production, along with Plan B and MGM, noting that Plan B and MGM are under a production that was established last year.
According to Deadline, the film will be released in theaters in the U.S. via MGM distribution. The studio also recently acquired distribution rights of Zoe Kravitz's Pussy Island.
Details about the movie release have not yet been disclosed, but with the talent and studio backing, the film is one to look forward to.